I've said countless times within the last couple years that I'm going to need a double oven in our next house. Because nothing is more frustrating than attempting to cook two different foods at two different cooking temperatures at the same time. This is especially true during the holidays.
It never dawned on me until a friend suggested a toaster oven. But I never got around to getting one. But then BLACK+DECKER® reached out and asked if I wanted to try out their toaster oven for the holidays.
This past weekend when my parents were here for Thanksgiving, we were able to use our oven to cook dinner, and I was able to bust out the toaster oven to make a cranberry baked brie appetizer.
This appetizer is delicious AND easy to make. But it looks like you tried really hard– my favorite kind of party food.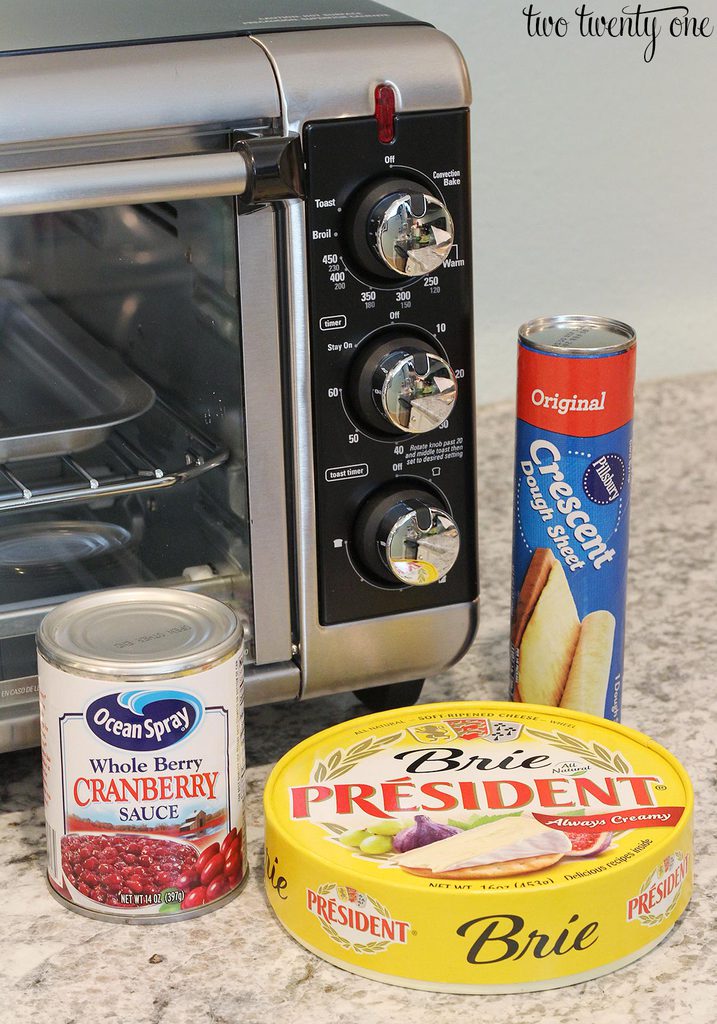 Start by preheating the toaster over to 350 degrees.
Cut some of the rind off. Don't go too crazy. The brie needs some rind or it'll lose its shape and melt everywhere.
Trim 4-5 inches off of one of the shorter ends of the crescent roll dough. Cut the small piece of dough into 3 strips. Set aside.
Set the brie in the middle of the crescent roll dough. Top it with some cranberry sauce.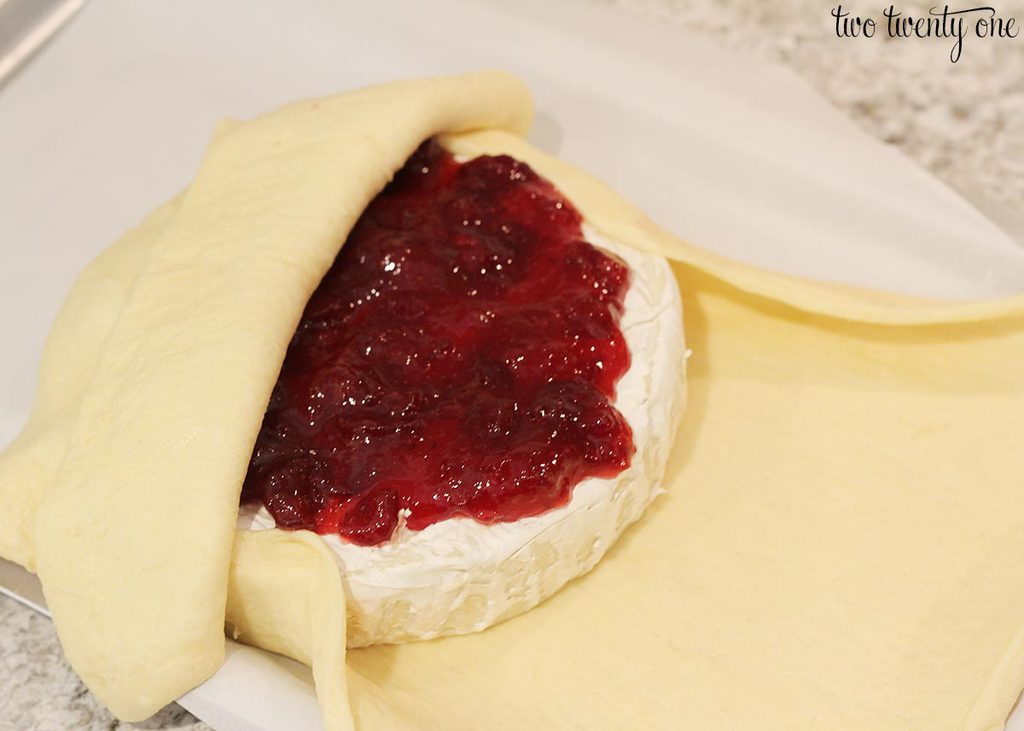 Fold the dough up and over the brie, pinching the seams. Cover the top seams with the excess dough your trimmed off earlier.
Brush with melted butter– because everything is better with a coating of butter. AmIright?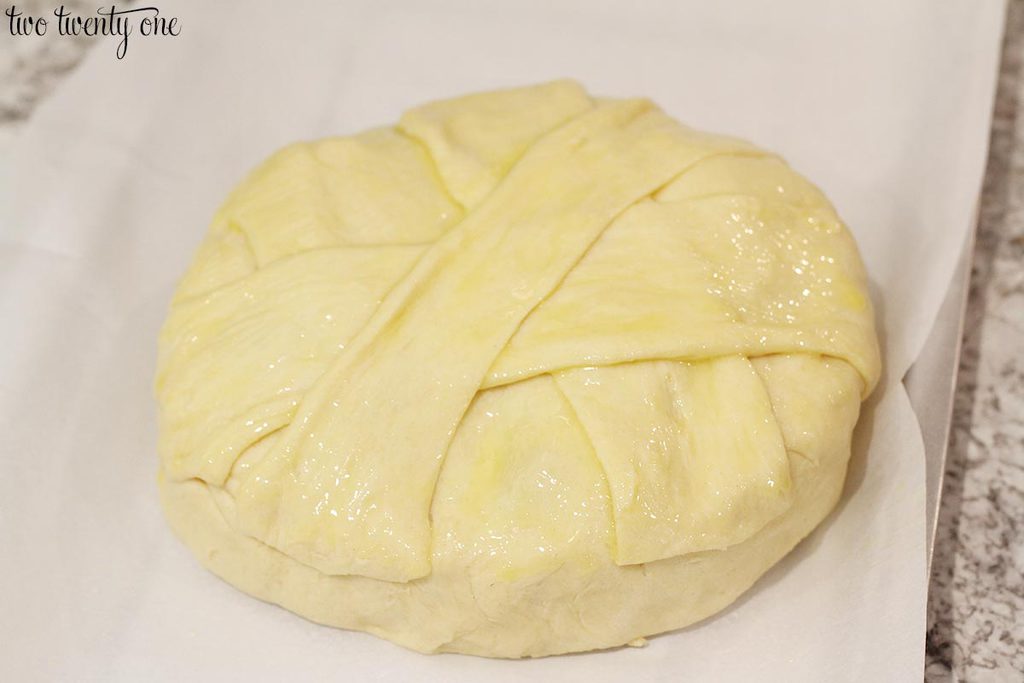 Bake the cranberry baked brie for 35-40 minutes at 350 degrees.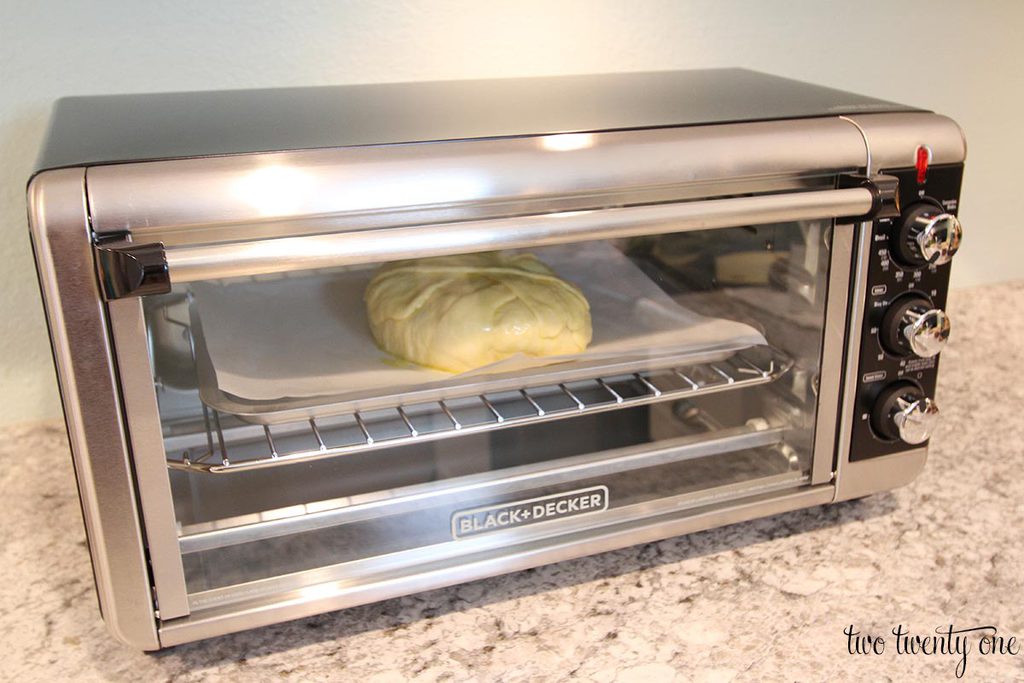 I did find that I needed to rotate the baked brie with about 10 minutes left in the baking process so it would be golden brown on all sides. (The back of the appetizer was browning faster than the front.)
I served it in a large, low profile bowl to help contain the cheesy goodness. And I garnished the top with a little more cranberry sauce.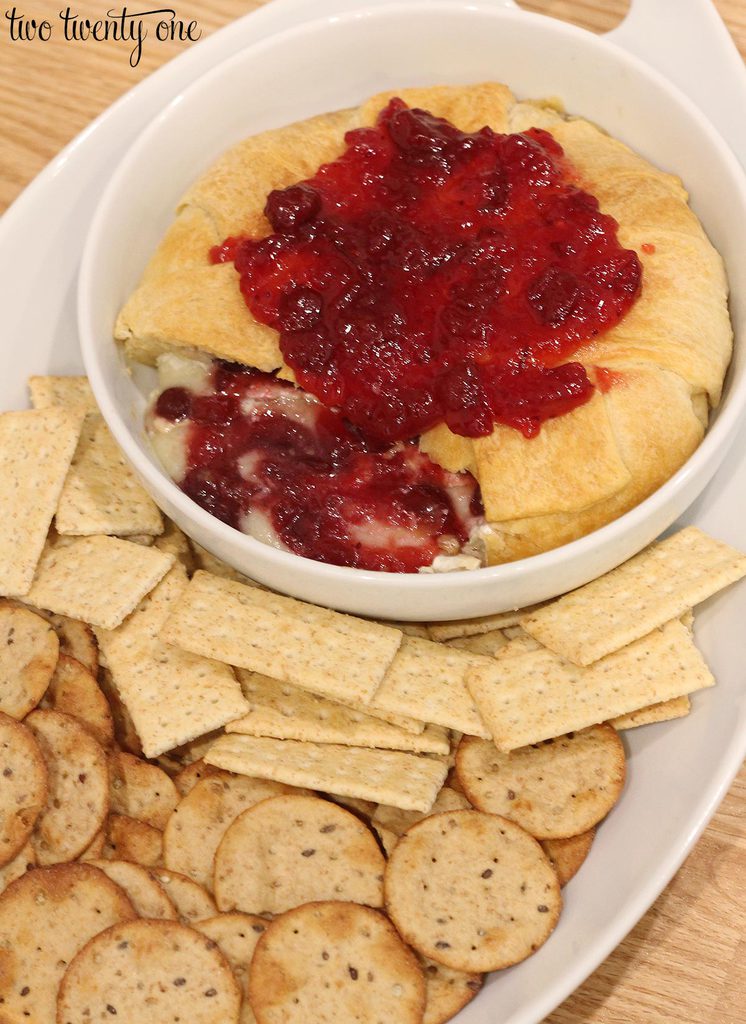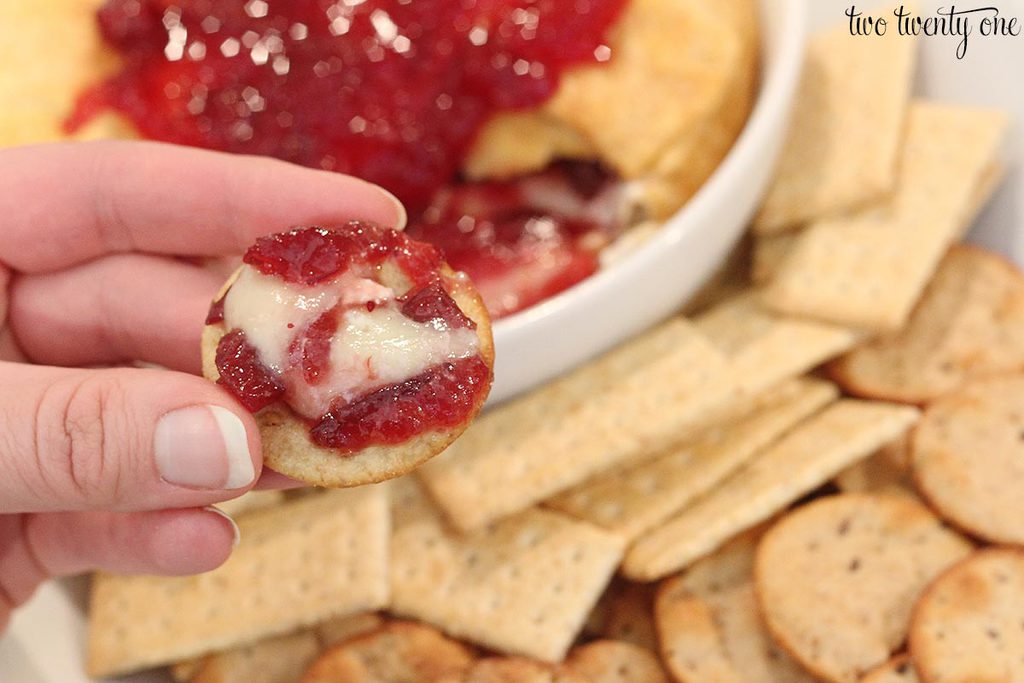 I'm excited to put the toaster oven to use this holiday season. It's gotten quite the work out the past few days because Owen figured out that I can make pizzas (tortilla + marinara sauce + cheese) in the toaster oven. And I love how I can make him a pizza in less than 10 minutes without firing up our big oven.
Find BLACK+DECKER® amazon
This is a sponsored conversation written by me on behalf of BLACK+DECKER® . The opinions and text are all mine.