One of the reasons why we love fall is because we're able to comfortably enjoy our back patio.
Usually, Brad will grill out while Owen and I play in the yard with Jack, and then we'll eat dinner on the patio.  On the weekends, if we don't plan on grilling out, we'll go out on the patio for happy hour.  Owen sips on his refreshing still water while us adults break out wine or beer.  And I'll usually try out a new appetizer recipe.  On this particular day it was caramel apple cream cheese spread with apple slices.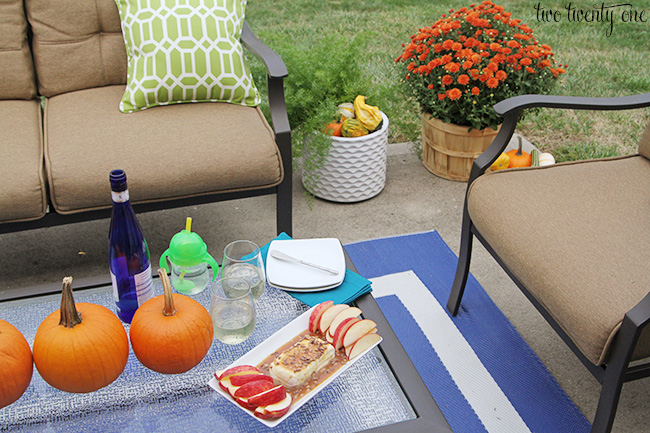 Spending time in the backyard is especially nice now that Owen is steadily walking.  He likes to hang out with Jack and aimlessly walk around the yard babbling incessantly.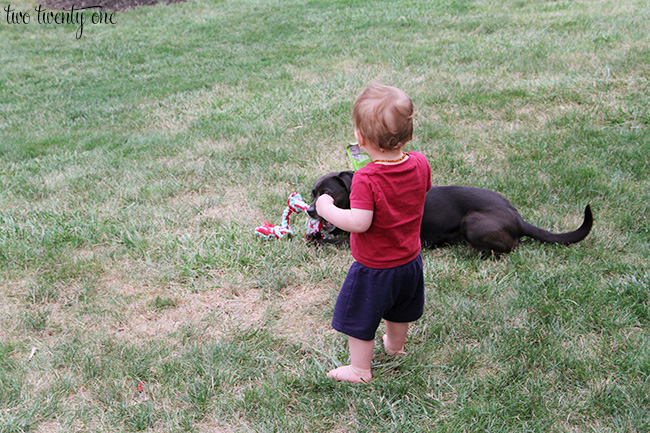 Unfortunately, our shed is always a favorite spot for wasps.  It never fails, every summer they build nests in the shed.  And the shed is only steps away from our patio.  So I always keep Hot Shot® Wasp & Hornet Killer handy because sometimes the wasps make their way into our space.
While I wish I could tell you that I'm one of those people who thinks every creature is precious, I'm not.  I'm highly allergic to bee and wasp stings, so I don't like taking chances, especially now that I'm responsible for a tiny human.
We check the shed for wasps every time we go in there because who wants to, basically, walk into a wasp's nest to get lawn equipment?
Recently, I noticed a lot of activity (the wasps fly in and out in the gap between the wall and roof), and sure enough they had built quite the wasp neighborhood on the inside ceiling of the shed.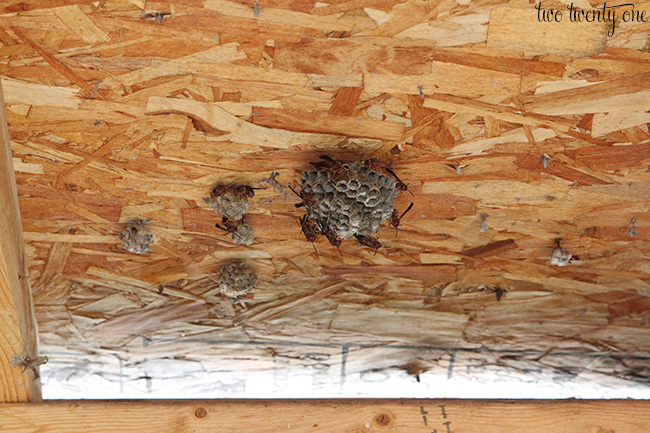 Enter Hot Shot® Wasp & Hornet Killer.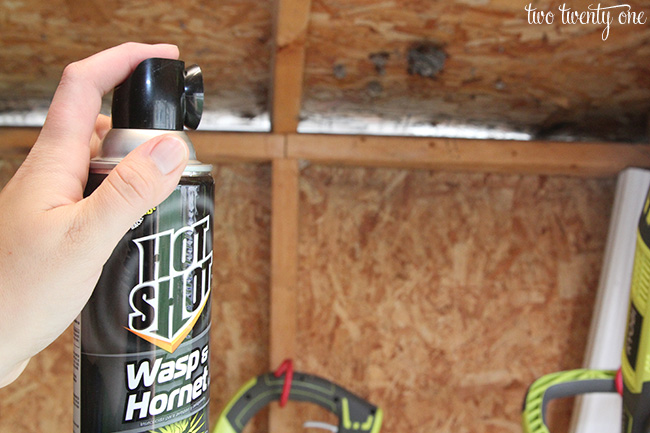 Within seconds the nests were empty.  The next day, we removed the nests so it'll be more inconvenient for them to inhabit the shed again.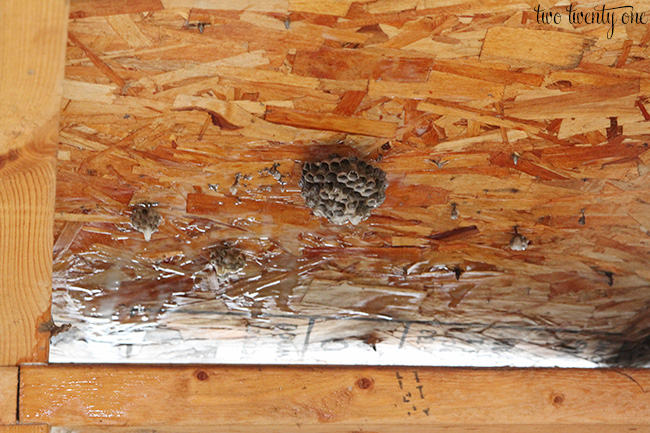 Now we can enjoy time out on the back patio without having to worry about wasp stings.  Although Owen is more concerned about his fruit and veggie pouches than stinging insects.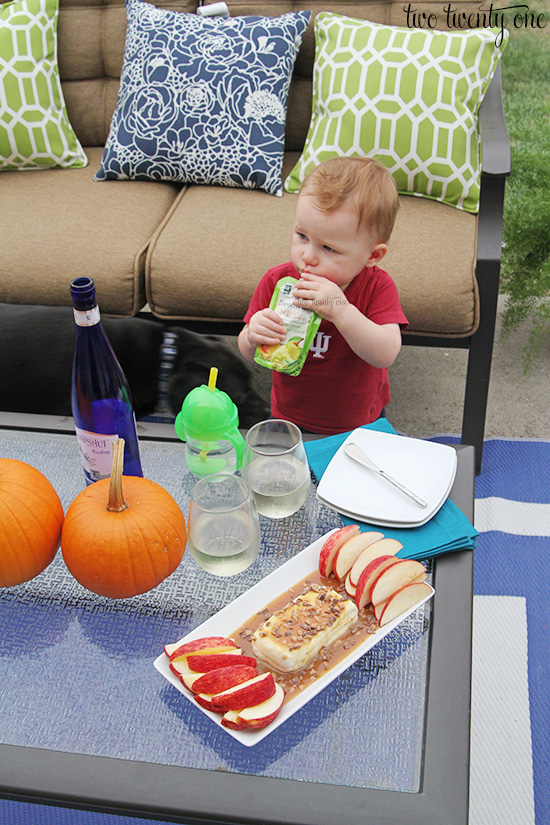 This is a sponsored post written by me on behalf of Hot Shot® Insecticides.  As always, all opinions are my own.