This post is brought to you by Command™ Brand.  As always, opinions are 100% my own.
One thing we do every fall is attempt to tidy up our garage because during the summer months it tends to become a dumping ground.  That, and Brad is a diva and wishes to park his car in our garage during the winter months so he doesn't have to scrape off ice and snow before he leaves for work in the morning.  I say spending 10 extra minutes each morning in the frigid temperatures is good for ones lungs and that it builds character.  I even bought him this for his delicate, temperature-sensitive hands.  But he still demands that his car goes in the garage.  The thanks I get.
So the other day, I decided to get our brooms, counter brush, and dust pans out of the way.  I know they don't take up that much space, but I get annoyed when they fall over.  Plus, seeing them like this kind of frazzles me for some reason.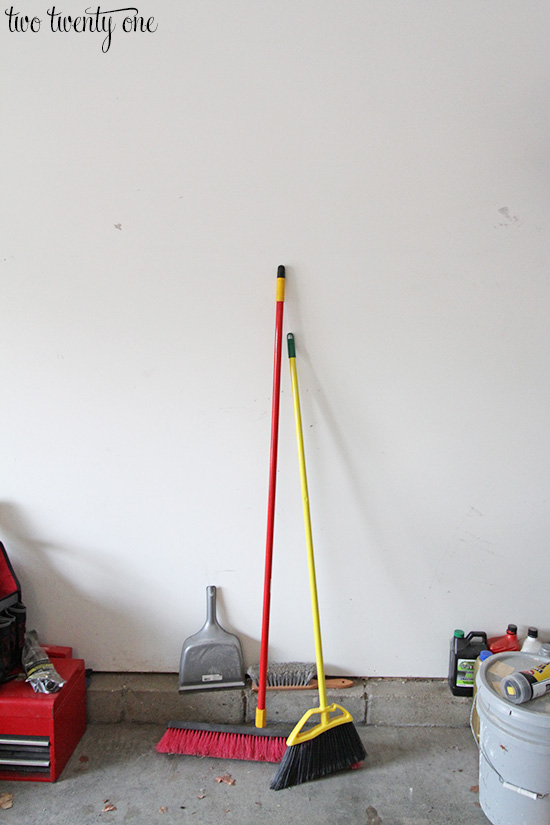 Here's what you'll need for this project:
Level
Pencil
Brooms up to 4 pounds each – this project used two
Dustpan – this project used one
Command™ Brand Broom Grippers – this project used four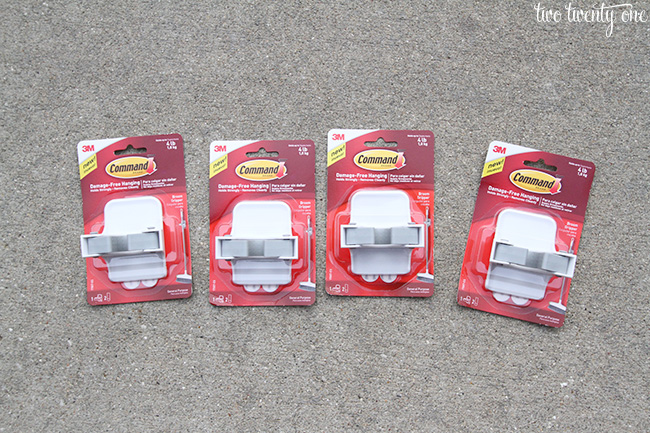 1.  Grab your Command™ Brand Broom Grippers and determine where on the wall you plan to mount them. Follow the prep instructions on the back of the packaging.
2.  Use a level and pencil, determine and mark where you plan to mount the two outer broom grippers.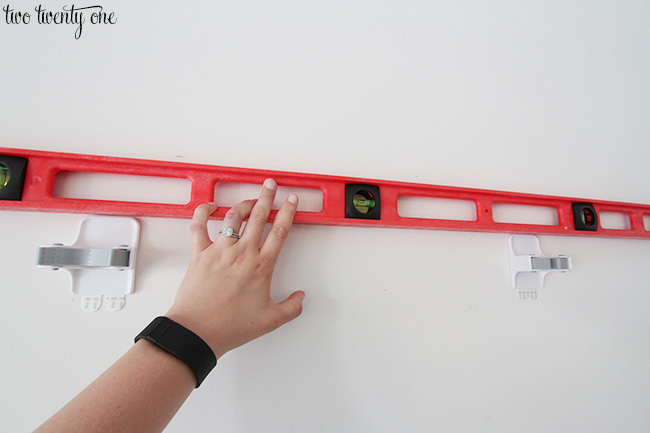 3.  Following the package instructions, adhere the two broom grippers to the garage wall surface
NOTE: these should be used in a heated garage to avoid use in extreme temperatures
4.  Repeat Step 3 to adhere the other two broom grippers in between those placed in Step 3, keeping one slightly lower than the outer two and the other above, slightly higher than the outer two.
NOTE: Be sure to leave enough space underneath the broom grippers to allow for proper stretch-release removal.
5.  Once all four broom grippers are securely adhered to the garage wall, mount the two brooms in the outer broom grippers by pushing the handles into the collapsible rubber grip. Then, do the same for the dustpan and brush.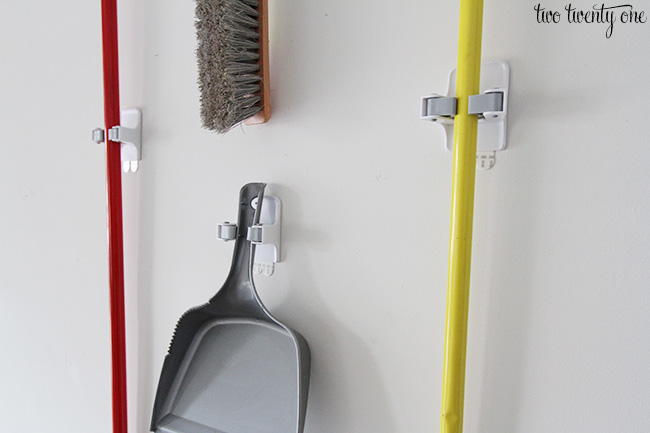 Ahhh, so much better.  High five for making use of vertical space.
Looking at them arranged neatly on the wall gives me a sense of calm and peace.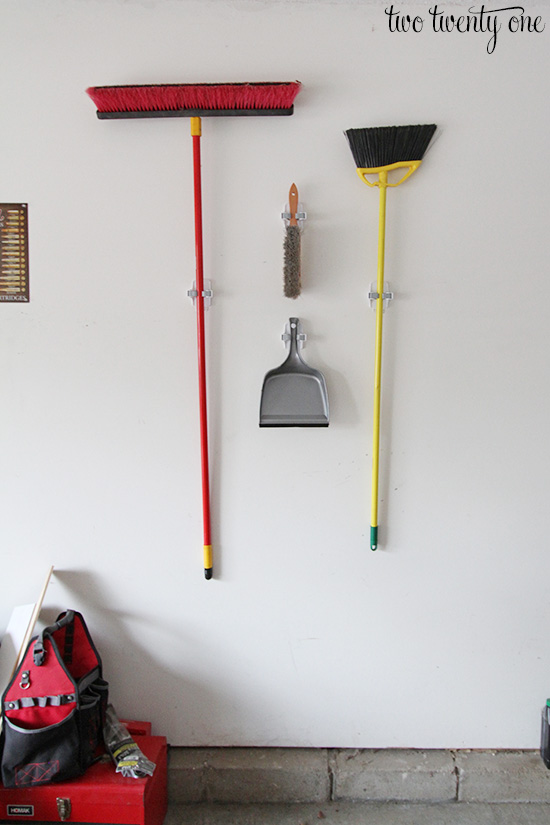 The best part of this project?  It took less than 15 minutes.
Now, onto tackling more garage organization projections so Brad can fit his chariot in the garage.
This post is brought to you by Command™ Brand.  As always, opinions are 100% my own.
This post contains affiliate links.
Funds from affiliates help pay for web hosting, domain registration, email delivery, the occasional bottle of wine, and other fees to keep twotwentyone.net up and running.  Thanks for your support!