You may remember a month ago when I shared how we installed a new keypad deadbolt and door handle on our front door and door handles on all the doors in our house.  You may also remember me begging you to vote for me so I could win the chance to give away a $500 Lowes gift card.  Well, my pleading and your voting paid off, because I won!  Virtual chest bumps all around.
So today I'm giving one lucky reader the chance to win a $500 Lowes gift card and a Schlage keypad deadbolt and handle!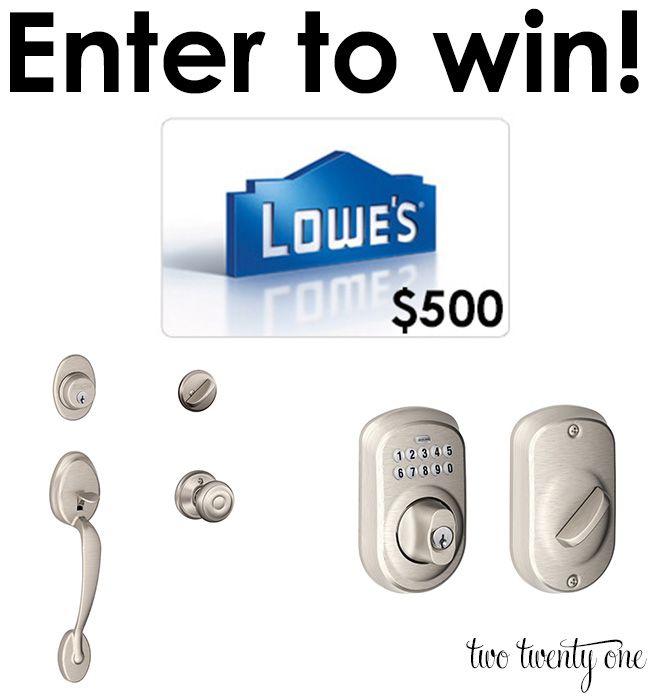 THIS GIVEAWAY HAS ENDED.
The winner is Megan W.