Happy 2020! I always think it's fun to look back on the previous year and see which blog posts were my most popular. I've been blogging for 9 years, and I have to say, this year's top 10 blog posts of 2019 is quite the mash-up of topics. But I think that's rather on-brand for me since I share a wide arrange of things. So below you'll see posts about home decor, gardening, food, exterior home projects, DIY party decor, and parenthood.
I've also teamed up with a group of bloggers who are also sharing their top posts of 2019. So if you're stopping by from The Turquoise Home, hello!
For Emmett's first birthday, we kicked him out of bedroom. But I sweetened the deal by giving him a serene nursery. I reused some things from Owen's nursery, like the glider/recliner and my favorite dresser of all time.
Who would've thought deck shades would be so intriguing? In this post, I shared all about out deck shades– from the cost to whether or not they really work.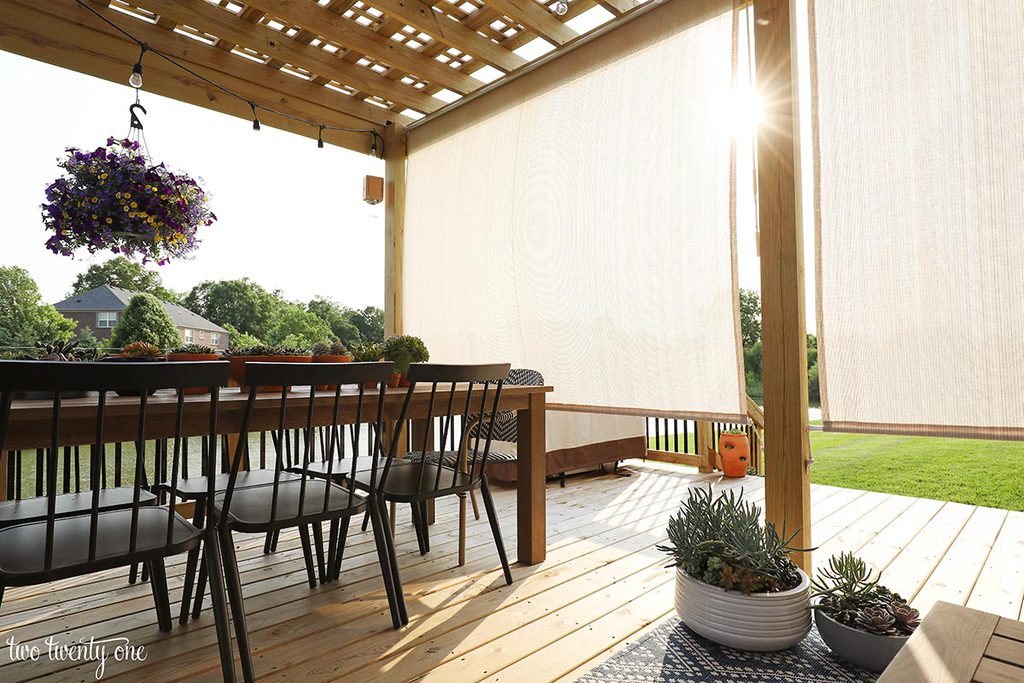 I was happy to see this post in the top ten because it meant a lot of nervous moms and dads were reading it in preparation for their child's tonsillectomy, and the post hopefully provided some comfort. It's a long post because I tried to be as detailed as possible. I cover our bumpy road to Owen's surgery, prepping for the surgery, surgery, and post-op. I also share tips and tricks for staying on top of meds, food and drinks, and other random information.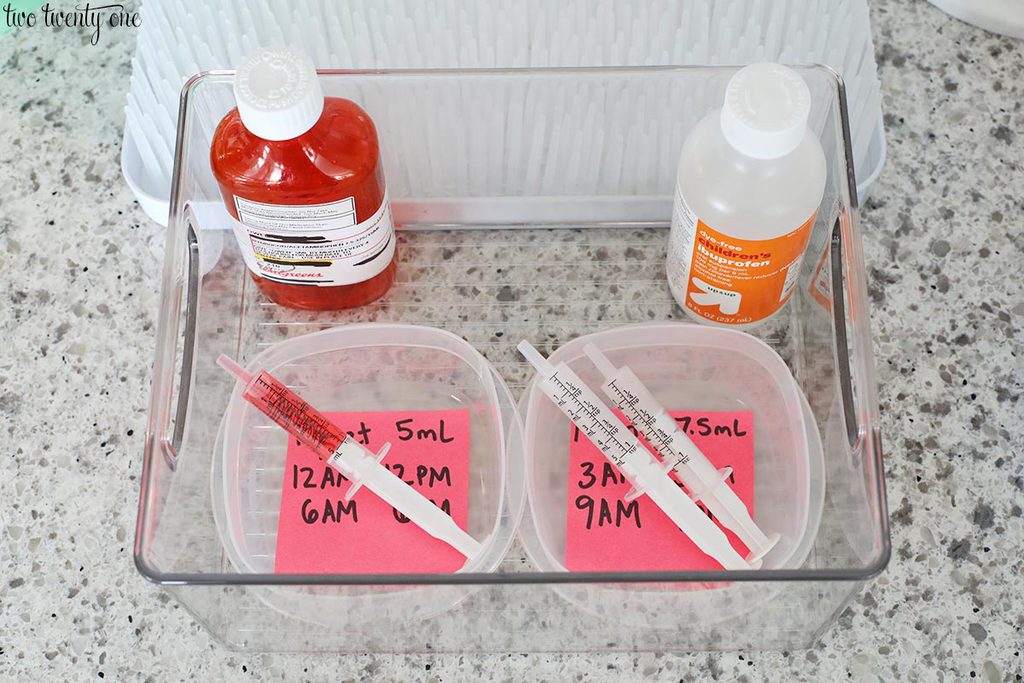 I made this birthday cake flavored puppy chow for Emmett's puppy themed first birthday party. It's delicious and extremely easy to make.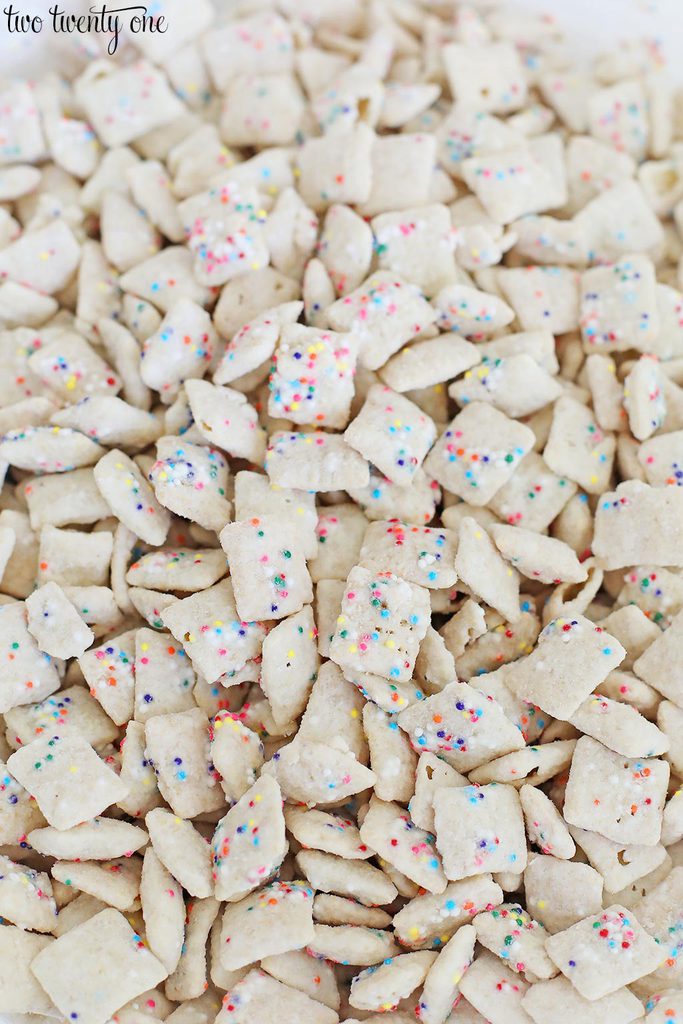 Another element from Emmett's puppy party– the balloon garland. In this post, I share step-by-step how to make a balloon garland. And how to get it to last 2+ weeks.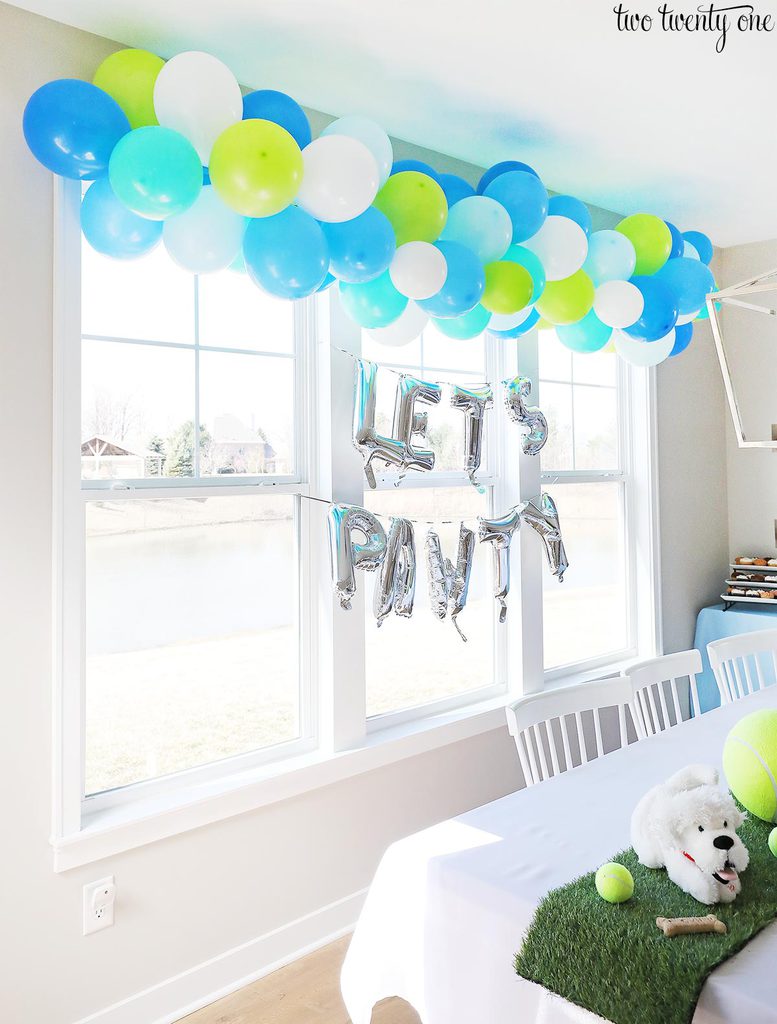 I realized two years after moving out of our last house, that I never shared a full home tour. So I figured better late than never and published one this summer around the 2-year anniversary of selling the house and moving into our current house.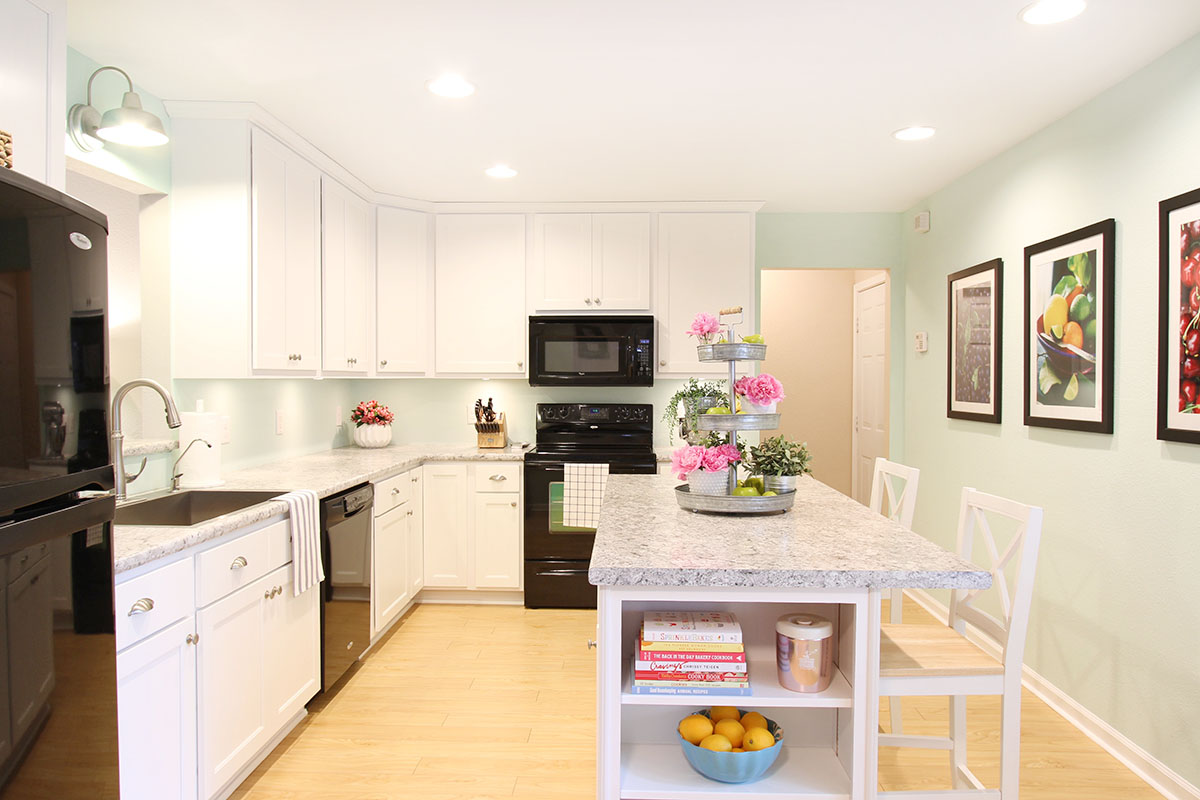 About a year ago, we said goodbye to the ugly leather sofas in our living room and hello to our new sofas. We purchased the same brand and style but in a sectional for our basement the year prior. We liked the sectional so we figured why not get the sofas. There was a hiccup with the couch, but thankfully the company made it right.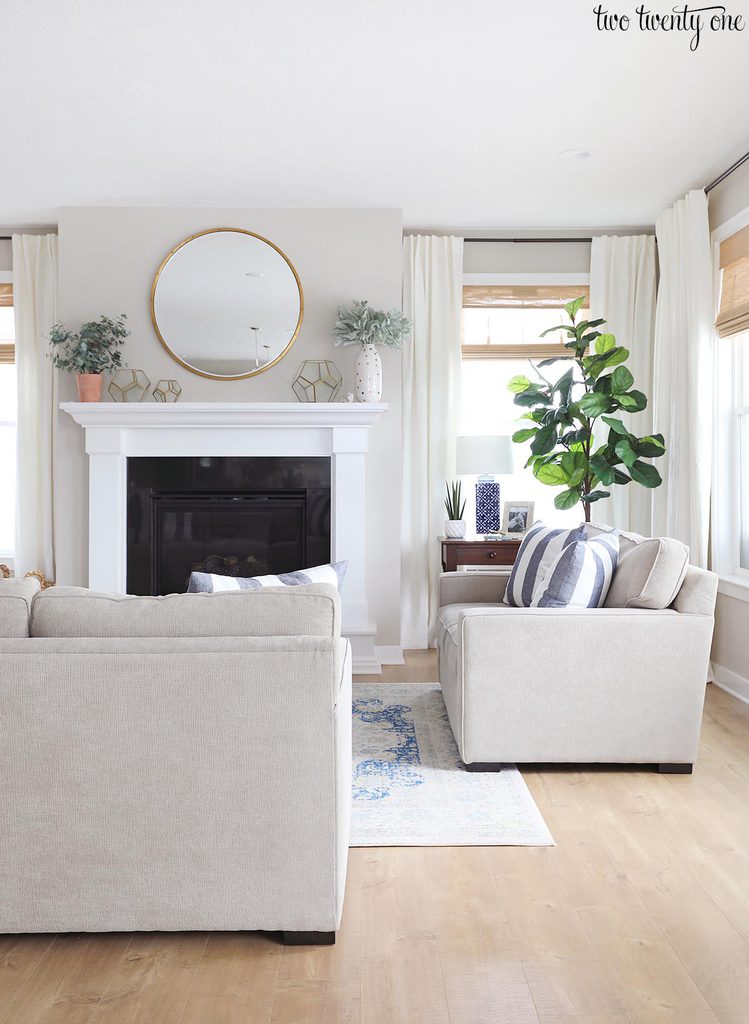 As most of you know, I have a serious love for succulents. I've been growing hens and chicks for around 10 years. And all of my pots full of hens and chicks started with a handful that my mom gave me. In this post, I share just how easy it is to re-plant them and watch them multiply, filling their new planter.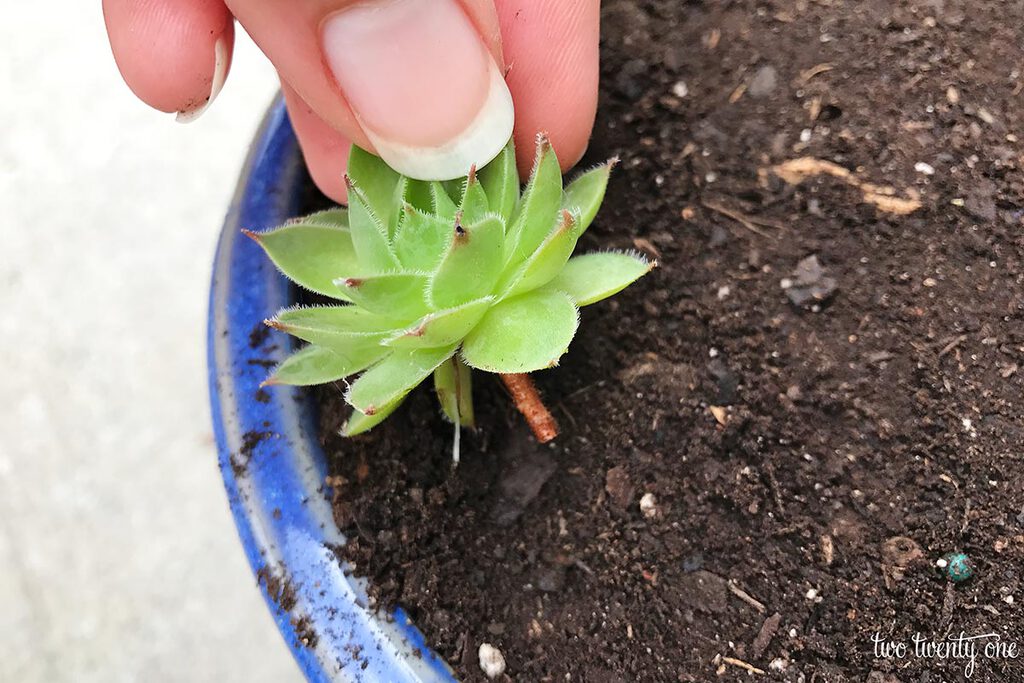 After living in this house for 1.5 years, I finally decided on/found reasonably priced window treatments for the five windows in our living room. I had been eyeing these ridiculously-priced woven shades, which were $200-$25o each. Well, while doing some late night Googling on my phone in bed, I came across some woven shades that looked very similar. And I was able to cover all five windows for $250– the price of one of the original shades I was contemplating. The linen cotton curtains were a straight-up steal when I bought them.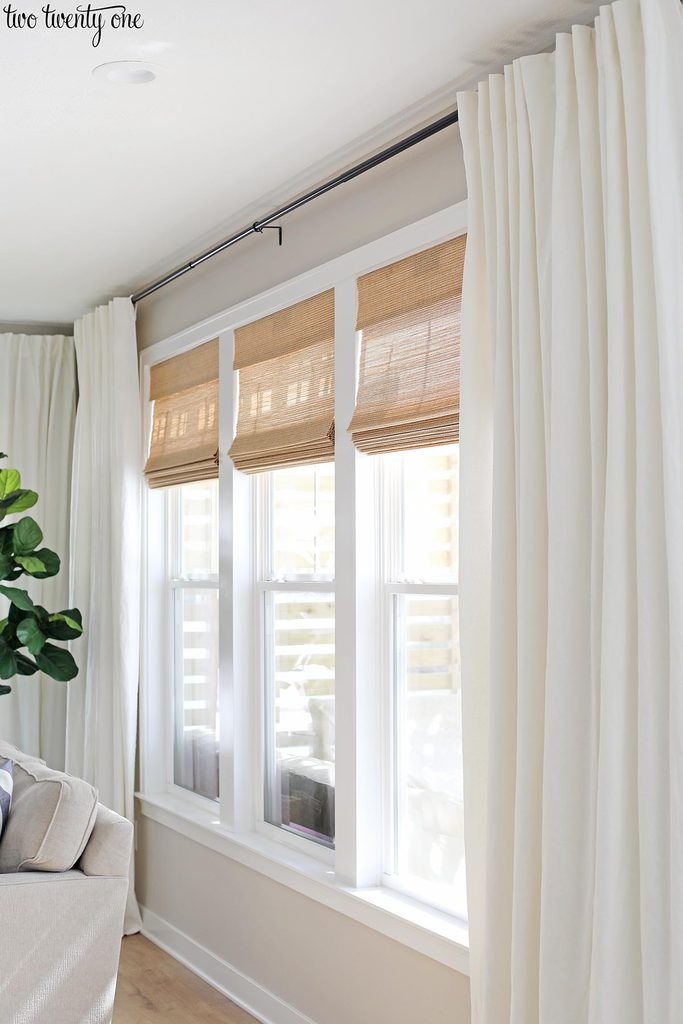 It's funny because when we were working on the front yard this spring, I thought, "I'll just go ahead and take some photos on my iPhone in case I decide to share this one the blog." And low and behold it was my most popular post of 2019. In the post, I detail how we laid mulch in our flowerbeds and around our trees. I also show how we replaced with our ugly splash-blocks with some more natural-looking rainscaping.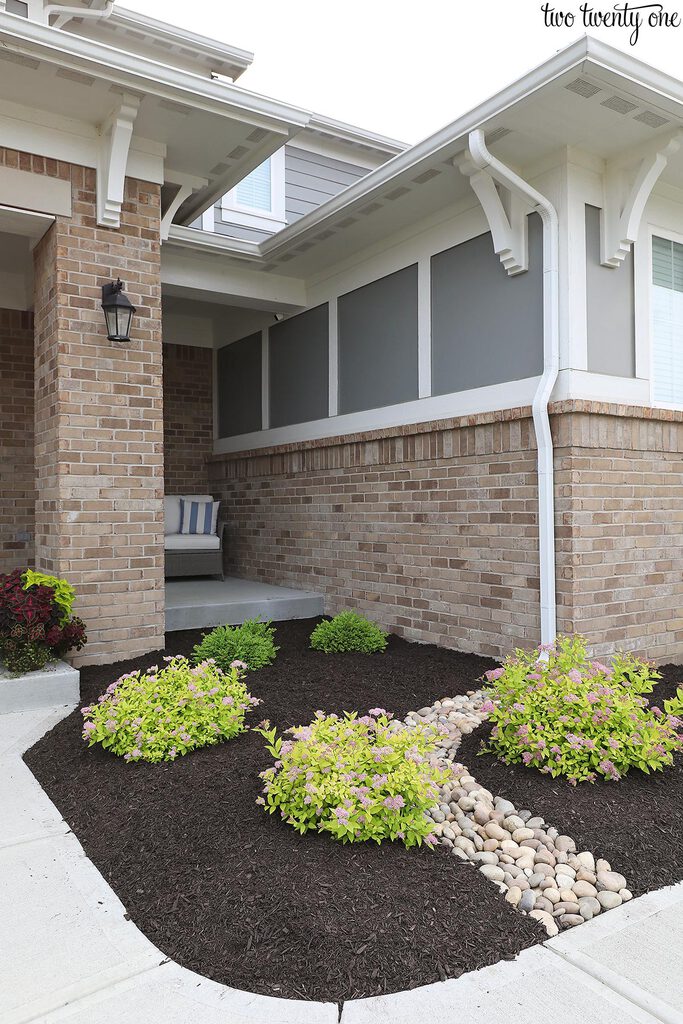 Thanks so much for all your support in 2019! Without you reading my blog and following me on Instagram or Facebook, I wouldn't have this job I love so much. I plan on sharing a lot more great, inspiring content in 2020.
If you're following the Top Posts of 2019 Tour, Modern Glam is the next stop!
Top Posts of 2019
And today I'm joining some of my blogging friends who are also sharing their Top Posts of 2019 with you. Just click on the links below the pictures to be taken to see all of their most popular content!
The Happy Housie // Maison de Pax // Grace in My Space
Taryn Whiteaker // Lemon Thistle // Inspiration for Moms
Cherished Bliss // Cassie Bustamante // Sincerely, Marie Designs
The Tattered Pew // She Gave it a Go // Happy Happy Nester