With Halloween right around the corner, I figured it would be the perfect time to share some fun Halloween ideas. Well, that and I've traveled more in the past two months than I've traveled all year so I feel like I've been trying to play catch-up for weeks on projects and posts.
More on my recent travels next week. And boy, do I have a story for you.
Anyway, back to Halloween. Here are 14 fun ideas– from Halloween decorations to free printables to costume ideas.
Last year I made this awesome Halloween tomato cage tree. I even show how I included lights so it could be lit up at night.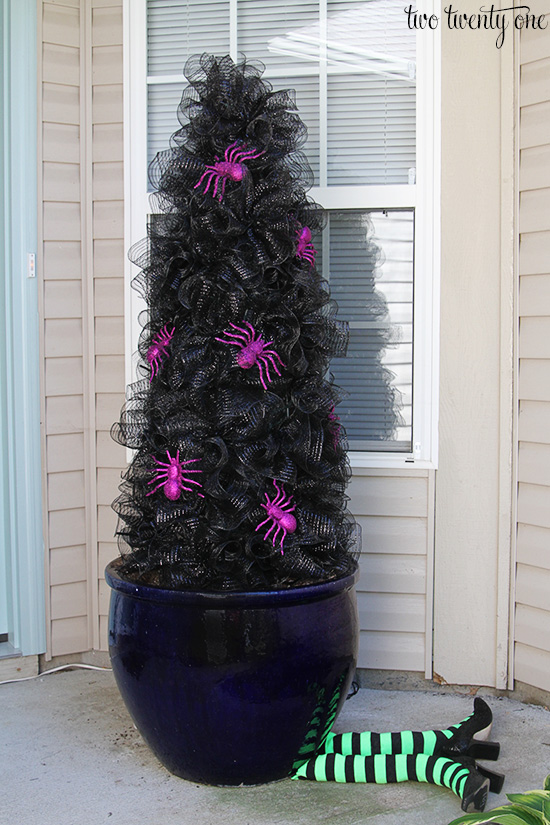 To up the spooky factor, I made these witch legs, which cost a whopping $5.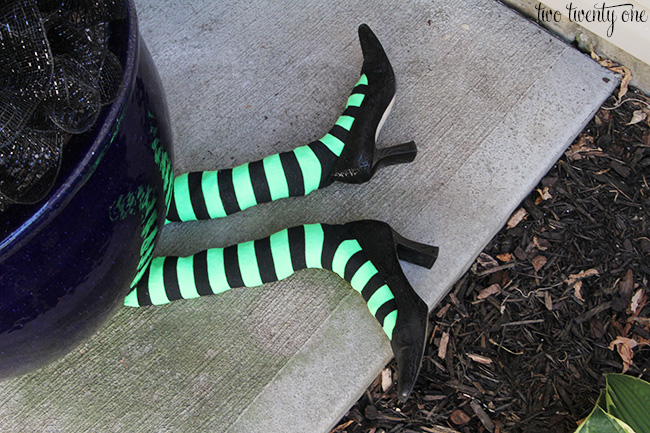 I also made this witch's hat wreath last year for our front door.
You'll see that I love working feather boas into my Halloween decor.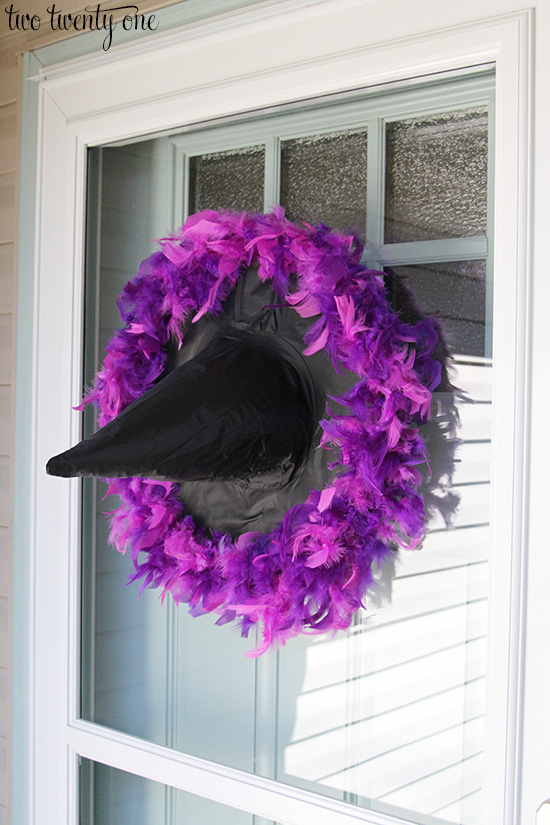 Here's my entryway table Halloween decorations from last year, complete with sparkly, purple flying bats. And don't forgot the black feather boa adorned wall mirror.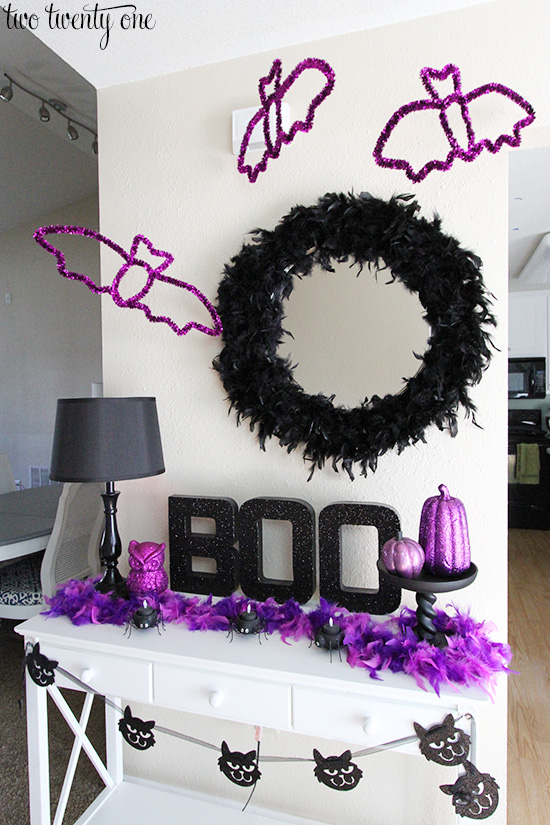 A few years ago I shared how I made these glittery, black BOO letters.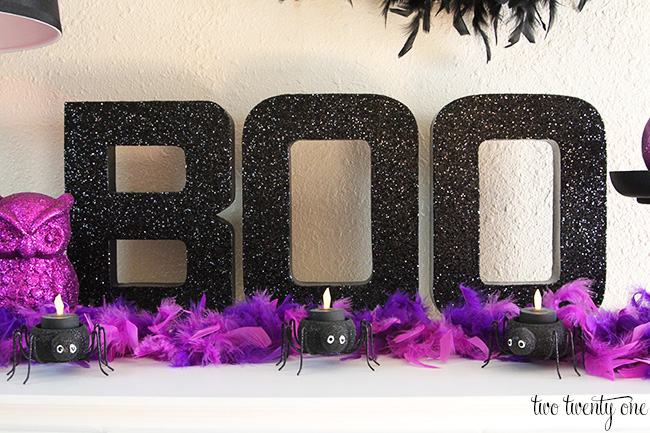 And if you skip the glitter step, they look a lot like Crate and Barrel's BOO letters. The only difference is mine cost $10 to make, and theirs cost $35.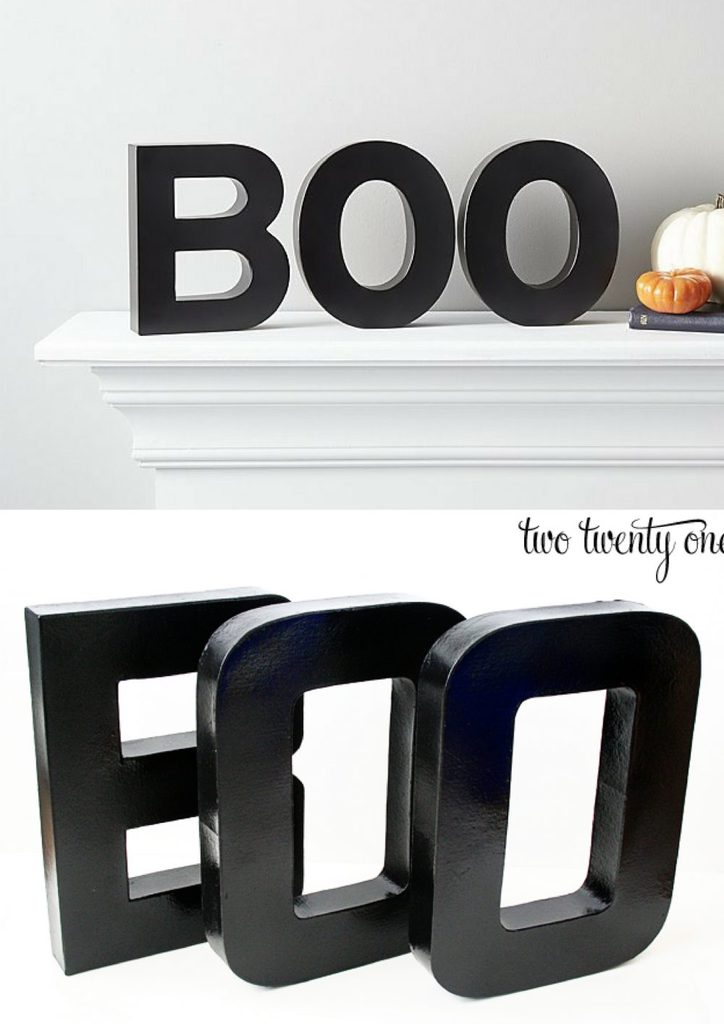 And here's how I decorated the entryway table a few years ago. But that time I put the black feather boas on the lampshade.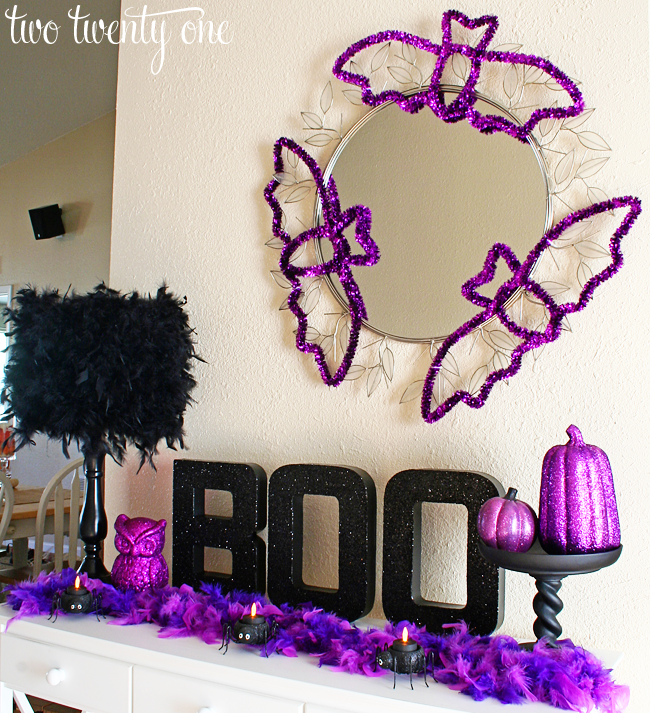 This year I whipped up this spooky Halloween fabric garland.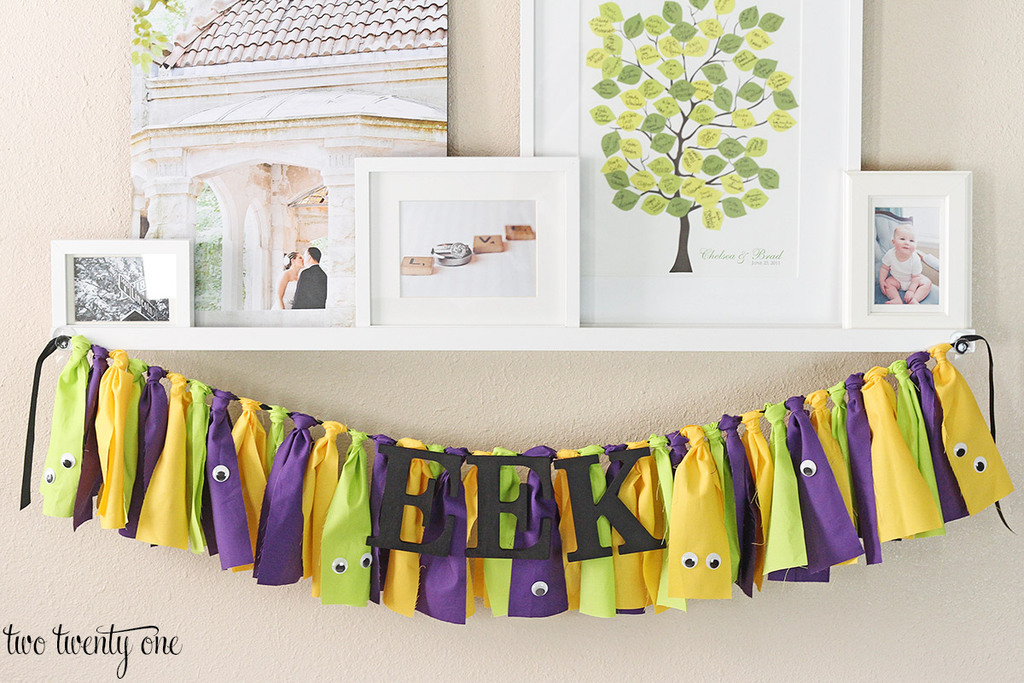 Some of you may know that I'm a contributor for Oriental Trading Company. Each month I create one or two projects for their site. Last month, I made this spider wreath.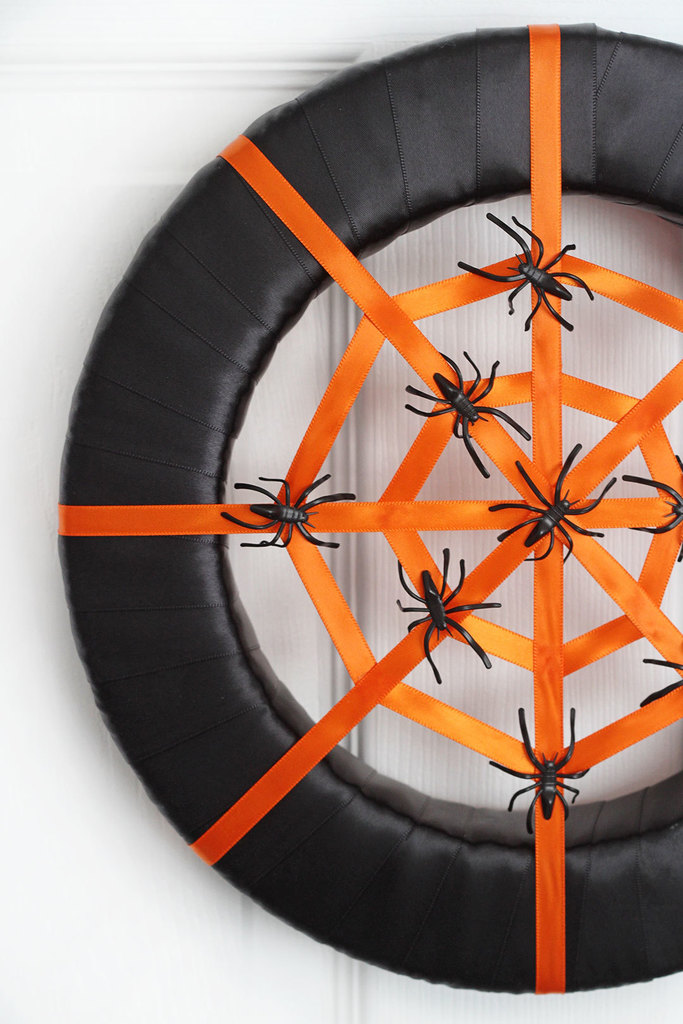 And this month, I made a candy corn wreath.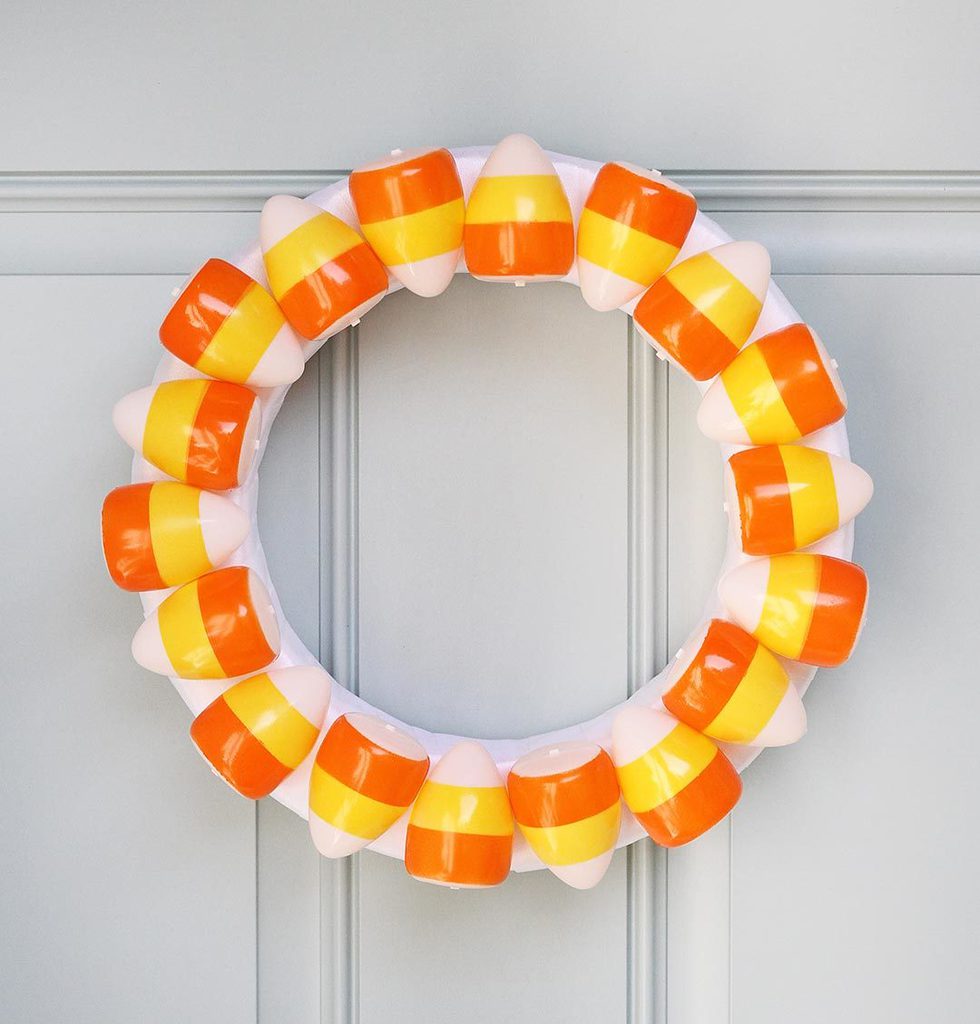 It's kind of hard to believe, but I made these Halloween printables (and a few more) four years ago.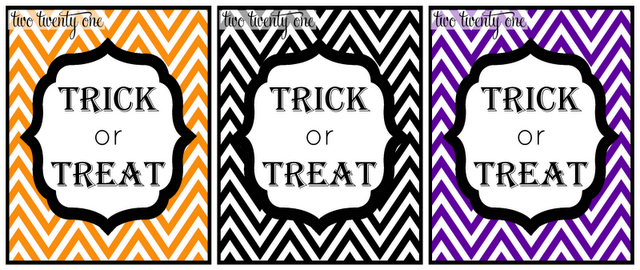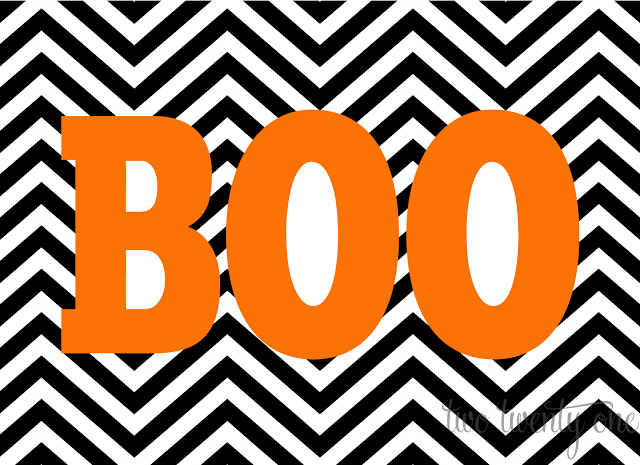 And who could forget the mummy Rice Krispies treats? These were so much fun to make.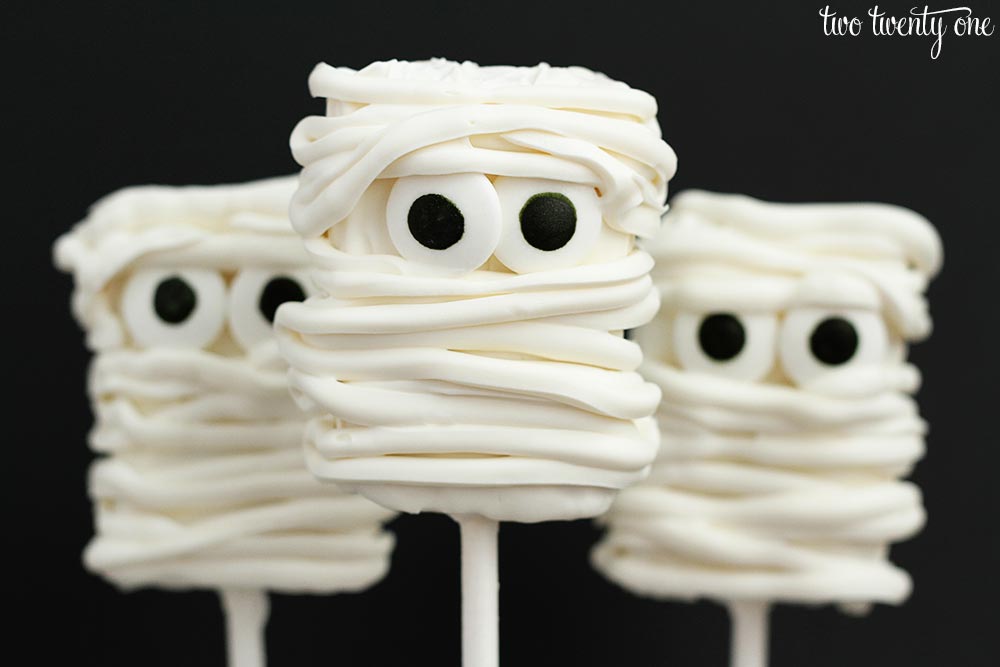 When Owen was a newborn, I made him a short stack pancake Halloween costume.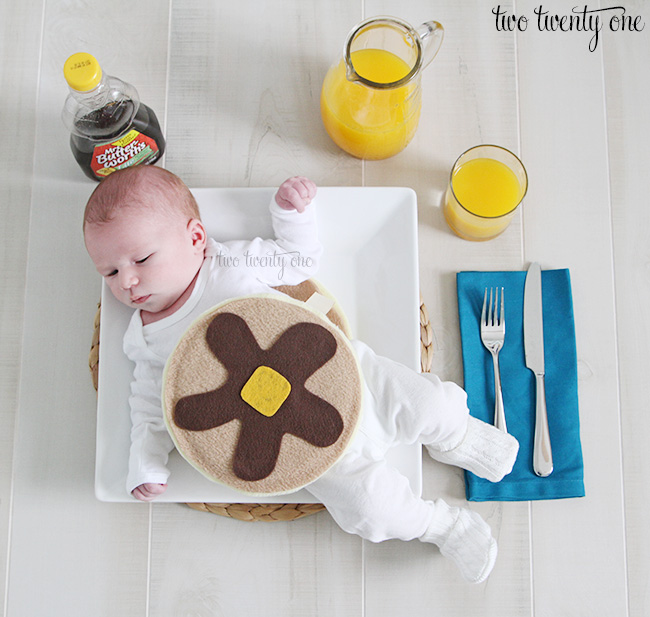 But I couldn't stop myself, and I (with help from my mom) made him this minion costume to wear on Halloween. Look at those cheeks!
Unfortunately, there's no a tutorial, but I explain how we made it here.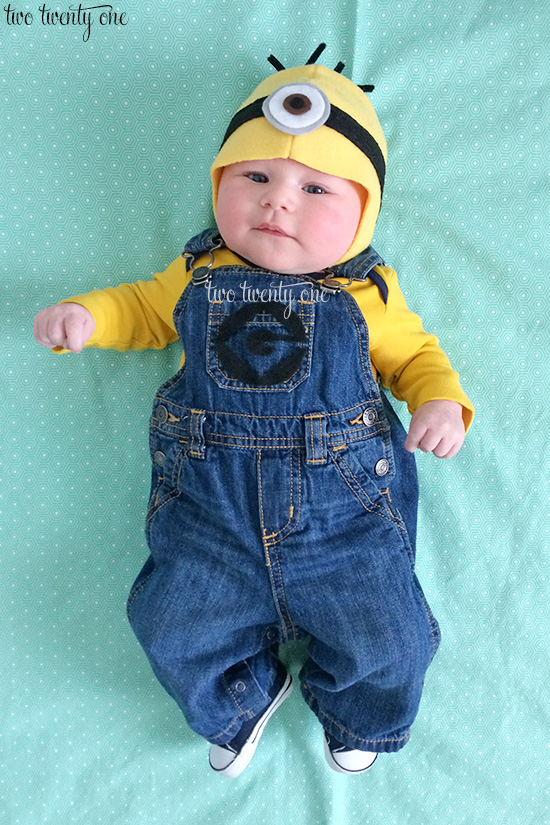 Can you tell that I like minions? I made these matching t-shirts for the Halloween party we attended while visiting Beaches Turks & Caicos last year right before Halloween.
Again, I'm the worst and don't have a tutorial, but I basically just cut out pieces of felt and hot glued them onto yellow t-shirts to make the minion faces.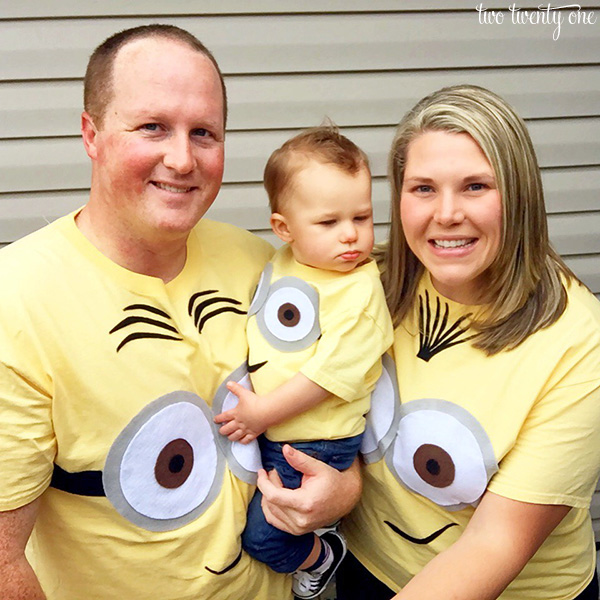 I still have no clue what I'm dressing Owen as for Halloween. I'm pretty sure I'm going to go the 'feels like regular clothes' route. I just need to figure out what to dress him up as.