This Week's Favorites • August '22, Week 1
Oh, hey. It's been awhile since I've shared my favorites. But with the kids going back to school now, I'll have more time to work on blog posts. So, let's jump right in.

Products
Adjustable Bed Base
We've had our adjustable bed base for four months now so I feel comfortable giving my opinion on it. In short, I love it. When I wake up in the morning, my back no longer feels like that of an eighty year old woman. I would wake up so stiff but not any more. (The physical therapy exercises I've been doing have also helped. See more below.)
The adjustable bed is quite heavy so you will need help getting the boxes the bed comes in inside your house and into the bedroom. This was definitely a two-person job for us.
We purchased our king mattress last year so we didn't buy a new split king mattress. The adjustable base is a split king, but we have them tethered and programmed together. So Brad is at the mercy of my preferred sleep setting.
The adjustable base comes with a zero gravity setting, but I don't like it. I created my own setting and programmed it so all I have to do is hit a button on the remote and it goes into the position. And in the morning we hit the flat button. Brad and I also enjoy inclining the head of the bed when we watch TV together in bed. 10/10– I highly recommend investing in an adjustable base.
Features
head and foot: up and down positions
one-touch buttons for zero-gravity, anti-snore, and flat
two programmable memory positions
adjustable height– 9″ or 12″ tall (if you go lower than 9″ the bed will hit the bed motors when the bed is adjusted)
two remotes
massage — Ours came with massage settings but I'm not seeing that on the website. We rarely use the massage feature.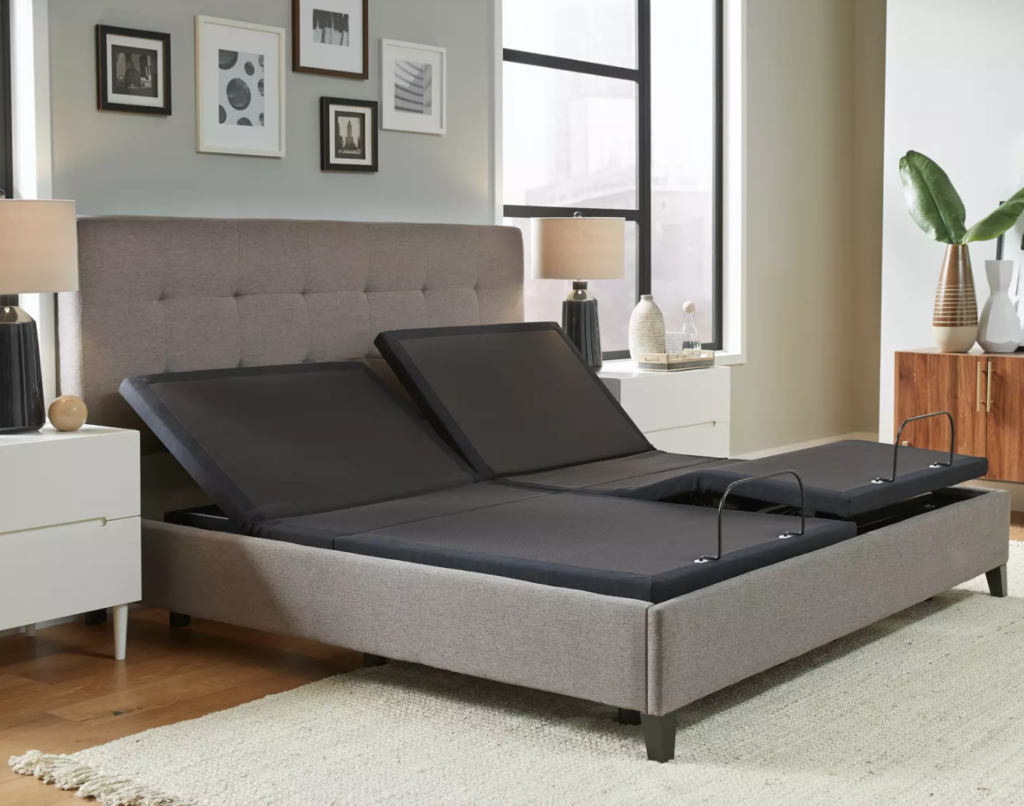 Landscaping Lights
One of my newest hobbies is amateur landscape lighting technician. I shared our new landscaping spotlights on Instagram at the start of summer (there's a highlight with videos of the lights). They're still a favorite. I use them to illuminate our trees, dry creek bed, and my climbing rose. I use a different landscape spotlight to illuminate our planters because I already had them, but the tree and rose spotlights would work just as well. Our walkway lights are still a favorite of mine as well. I like how the walkway lights have a dimmer.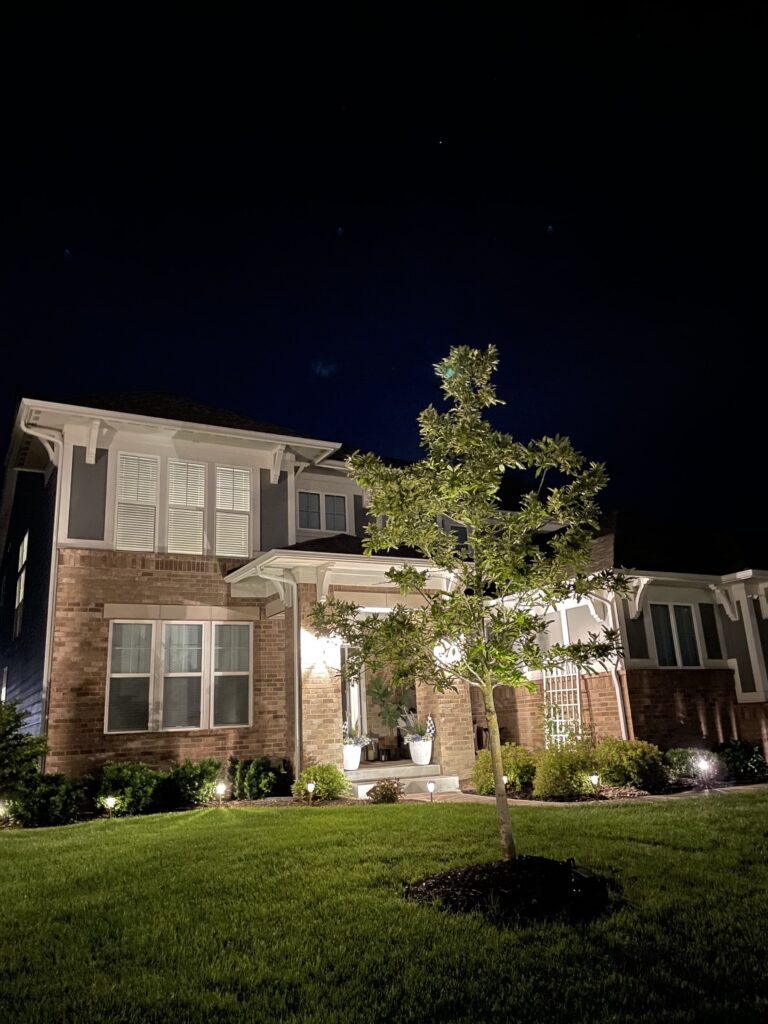 Ear Dryer
Owen had a bad case of swimmers ear last summer, so I started using ear drying drops in his ear, but he hates ear drops. And this year they didn't seem to working as well.
My friend told me about this ear dryer. It's an investment but it works, and I no longer have to fight Owen to get drops in his ears. Emmett also uses the ear dryer independently. All the kids have to do is push the button, put the ear dryer up to their ear canal, and it dries each ear in about a minute. Once the drying cycle is over, the ear dryer turns off. Then, they push the button again and dry the other ear.
We've used it most of the summer and no one has gotten swimmer's ear.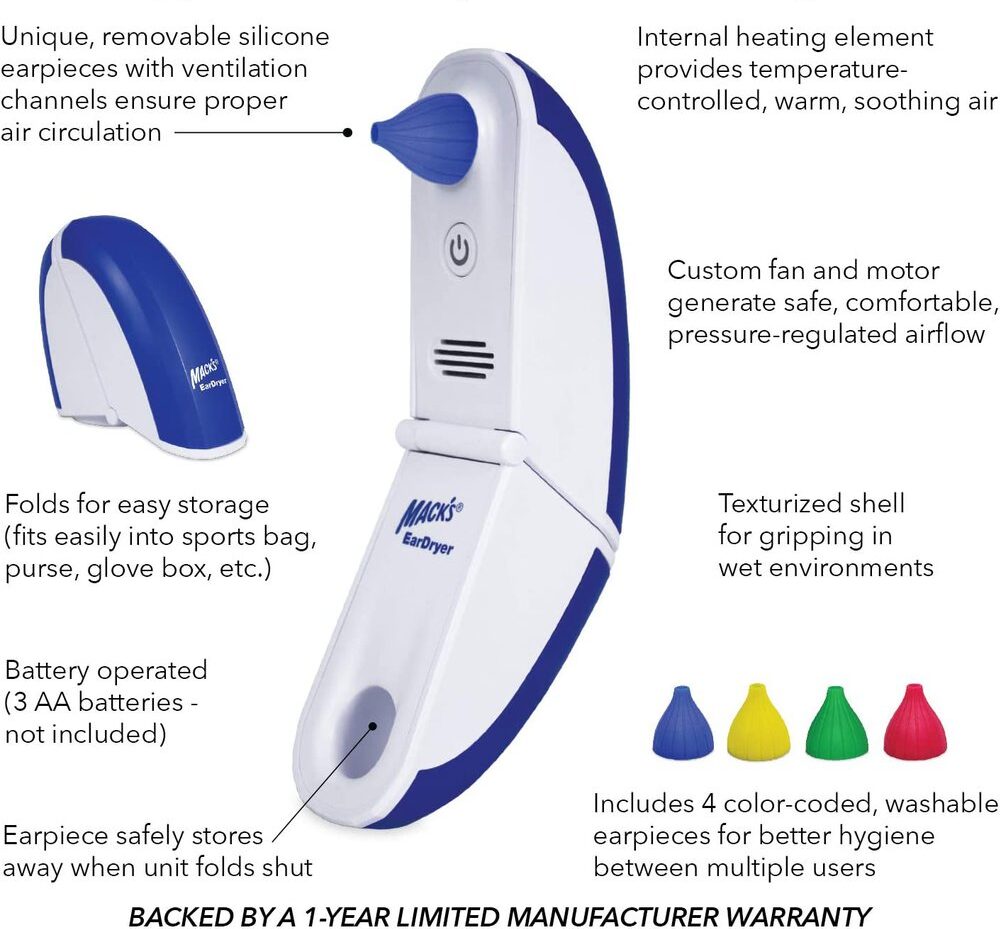 TV Shows & Movies
The Great
I finished season two of The Great on HULU the other day. I really liked it. It's definitely not kid-friendly so watch when the kids are in bed or at school. Brad isn't really into period shows or movies so I watched The Great solo.
Julia
The other day, I watched the 2021 documentary, Julia, (on HBO Max) which tells the story of Julia Child. I thought it was a great synopsis of her life. I'm planning to watch the HBO Max TV series, Julia now.
The Bear
Brad and I watched the first season of The Bear (HULU) a couple weeks ago. We really enjoyed it. And if you loved Jeremy Allen White in The Bear, might I suggest Shameless (Netflix).
Hacks
Brad and I finished season two of Hacks (HBO Max) a couple weeks. Another series I highly recommend.
Misc.
Physical Therapy
Back in November I angered my sciatic nerve back after spending 6 hours digging up and processing my dahlia tubers. I tried addressing it on my own with exercises and stretches I learned when I did physical therapy in 2019. But after a few months, it still wasn't getting much better so I asked my doctor if I could go back to PT.
I started with a new physical therapist in mid-March. My PT assessed me and asked me about my symptoms. And then he created a plan to strengthen my core and back muscles. I'd learn and practice the exercises at our sessions. He printed the exercises on paper for me, and then I'd continue doing them at home. Some of the exercises require that I hold for 5 seconds and relax for 5 seconds. I have a hard time counting that out and keeping track of what number I'm on, especially if the kids are being loud, so I use a free app called Interval Timer.
My PT discharged me in early May, and I've been sticking to my home program since. And after four months, my symptoms are 95% gone. My PT said when it comes to lower back pain, strengthening is more important than stretching. So if you're having lower back pain, I highly recommend going to PT. And I definitely recommend going before your pain gets too out of control.