Our very good friends host our friend Christmas party every year so I thought I'd plan ahead for once and make them a festive peppermint monogram wreath as a thank you gift for hosting. They're also getting married next year, so I think a monogram wreath is appropriate– nothing says two becoming one like a monogram wreath. Am I right?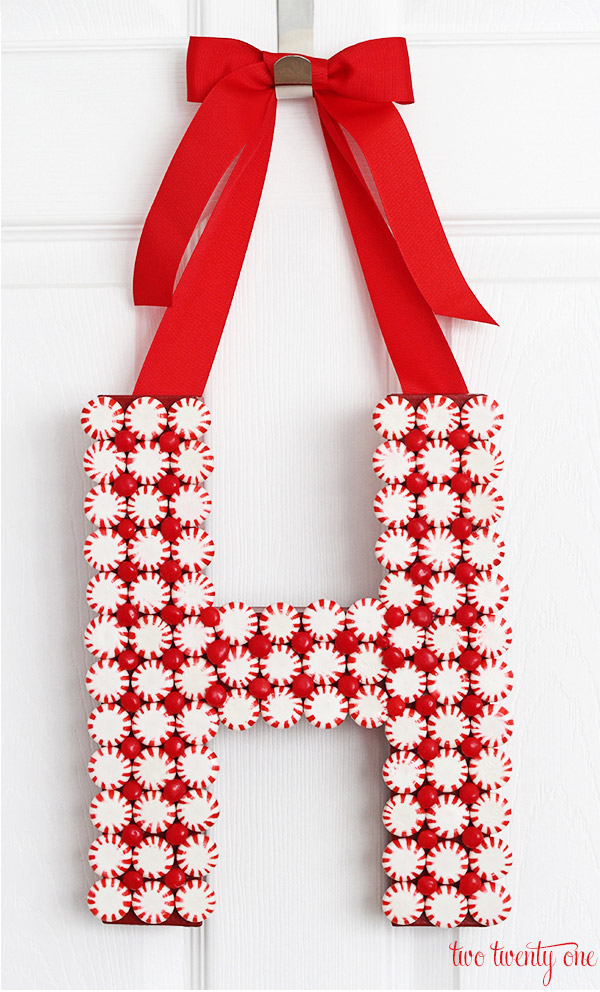 Here's what you'll need:
round peppermints
red hots
12 in. paper mache letter (purchased at JoAnn Fabric)
ribbon
Note: you won't need the value bag unless you plan on making a bunch of wreaths.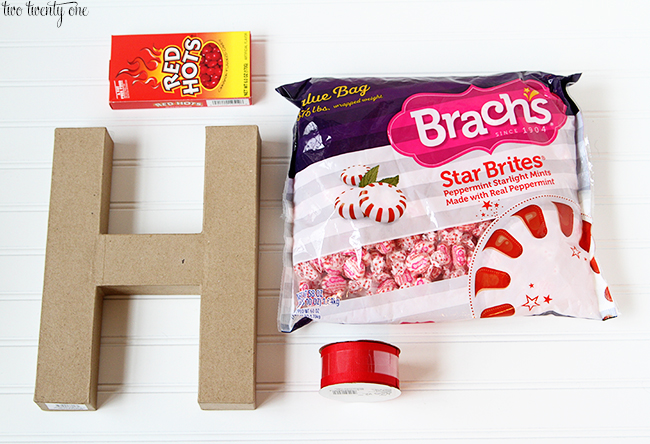 I started by spray painting the letter with Rustoleum paint + primer in Colonial Red (satin).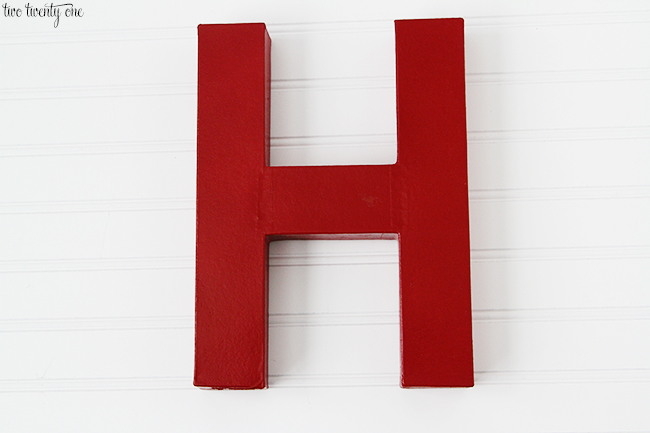 Then, I unwrapped what felt like 5,000 peppermints, placed them on the letter to determine the layout, and then I used hot glue to glue them into place. As you can see, I went with three across.
After all the peppermints were glued down, I glued the Red Hots where the peppermints met.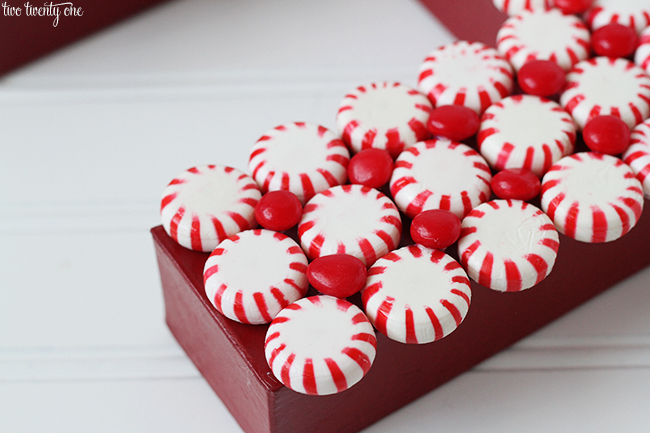 I cut a ~20 inch piece of red, 1-1/2 inch grosgrain ribbon and glued it onto the backside of the letter.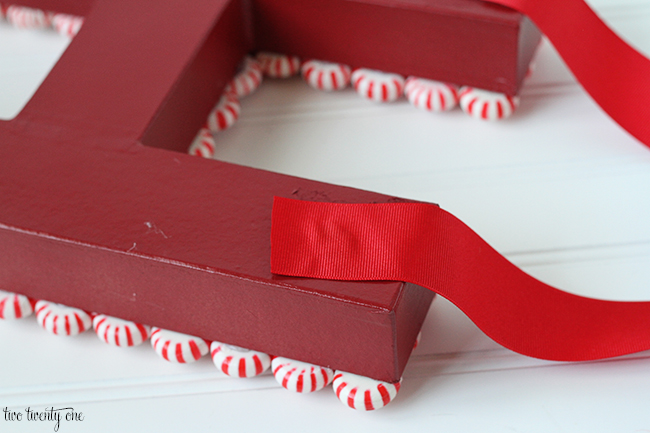 I made a bow and carefully glued it in the middle knot so it wouldn't easily come undone. Do this by putting the glue gun in the knot of the bow.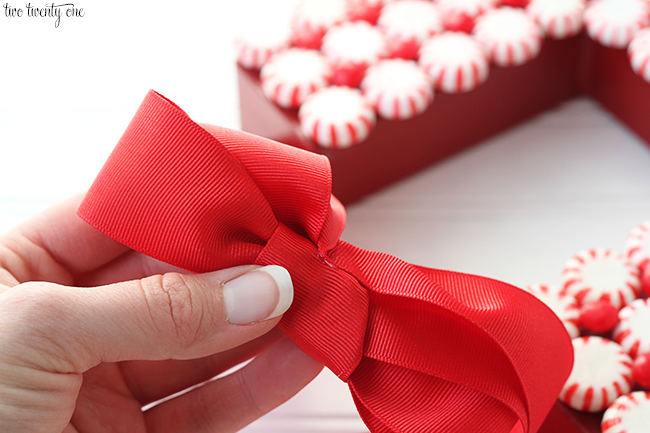 Then, I hung the wreath on a wreath hanger and glued the bow in the middle of the ribbon hanger. So it looks like this.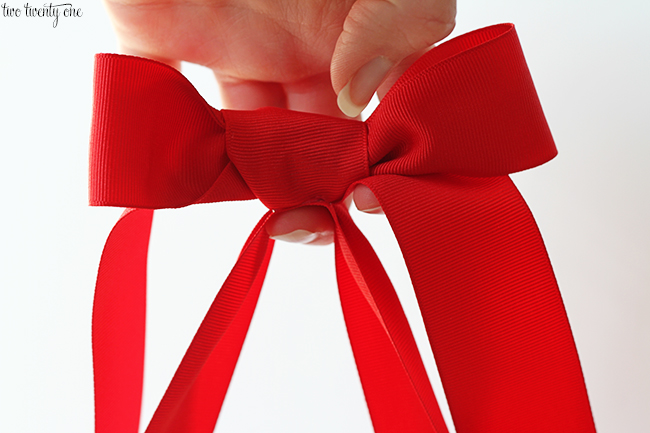 Tadah! This wreath was pretty easy to make and took about an hour or so to make.
The only catch with this wreath is that if you don't plan on shellacking it, I suggest displaying it indoors. Also, don't hang it in hot, direct sunlight– the glue can melt.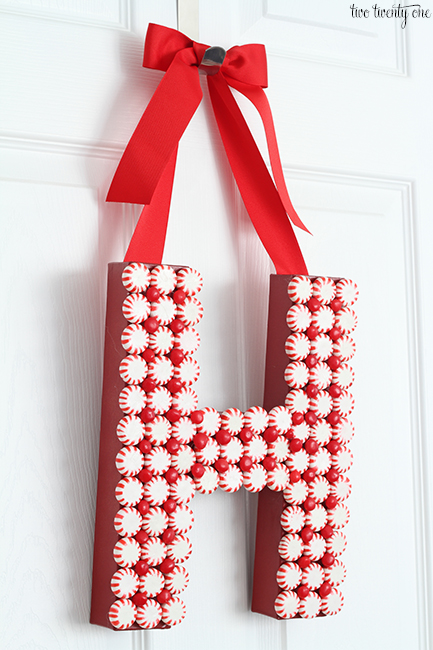 Want more Christmas goodness in your life? Check out my other holiday projects here.