Last week I shared Part One of our long weekend trip to New Orleans. In that installment, I covered how we spent our Friday.
 Today I'm sharing what we did on Saturday.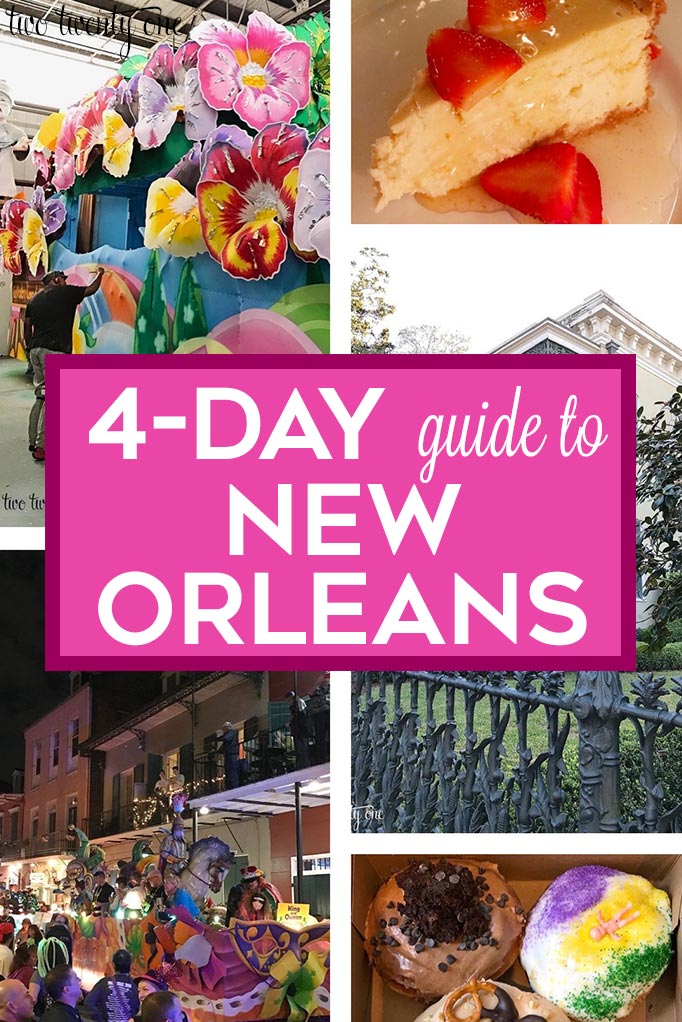 We woke up at 10AM on Saturday. Let me repeat that, TEN AM. I can't tell you the last time I slept in 'til 10. It was pretty awesome.
Then, we slapped on some non-pajama-looking clothes and headed downstairs for complimentary continental breakfast at our hotel, Hotel Le Marais.
The weather was perfect for poolside bacon.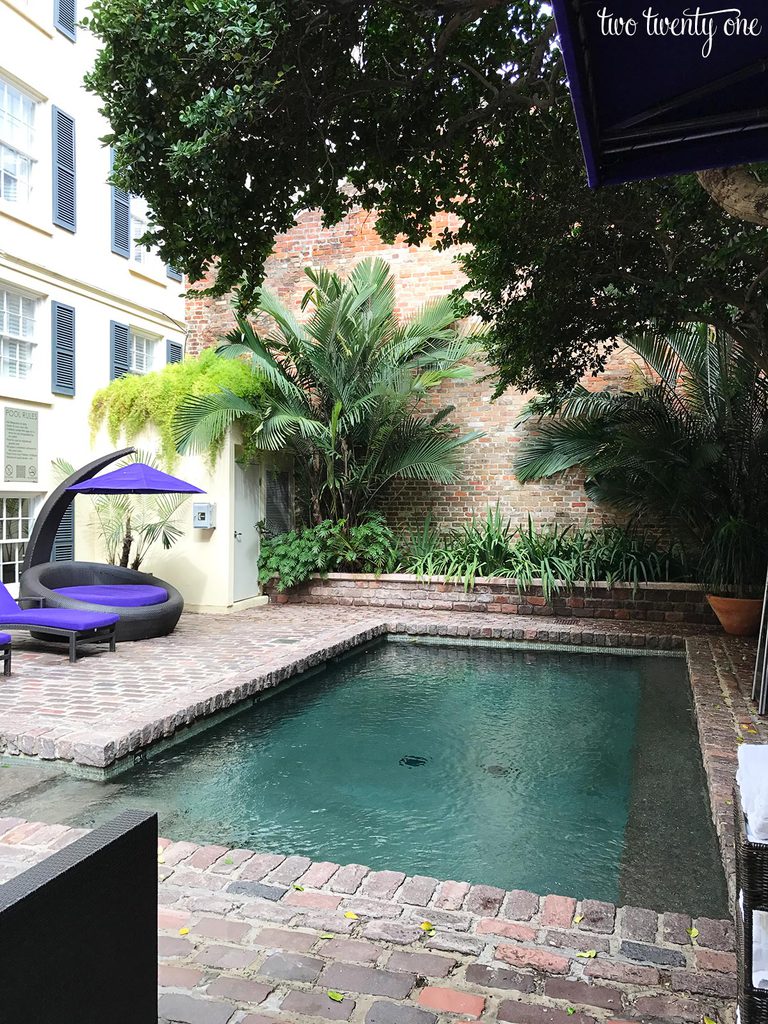 We decided to do the Hop On/Hop Off bus tour. I did it in NYC last fall and really enjoyed it so I figured we'd give it a try in New Orleans.
We hopped on near the French Market in the French Quarter. The bus stopped at the Basin Street Station visitor center for about 10-15 minutes so we ventured inside.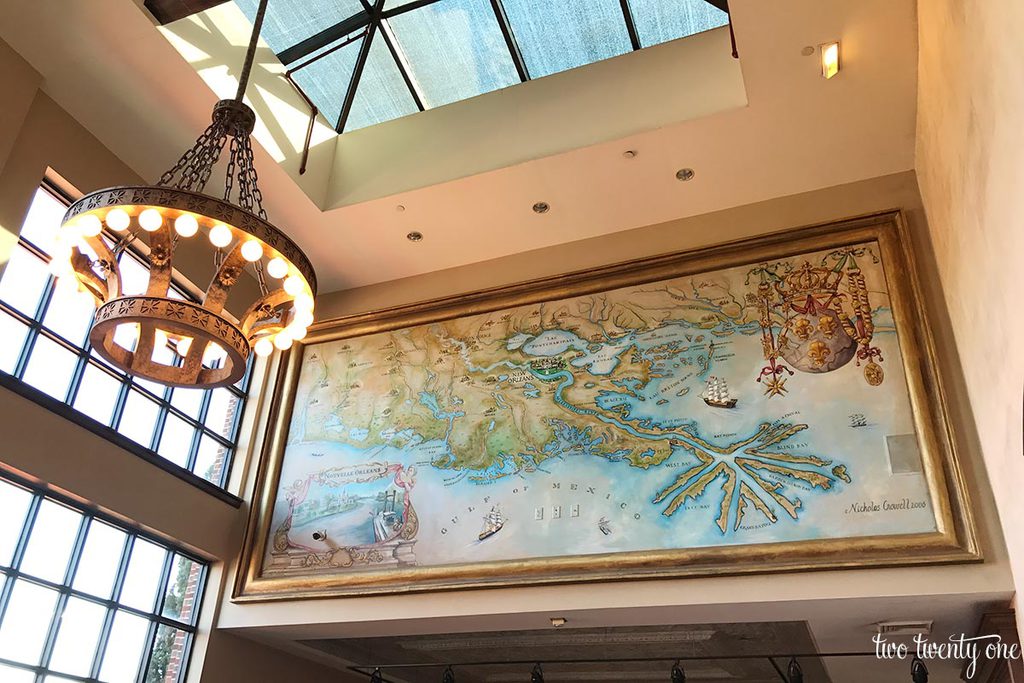 There's a map inside the visitor center that shows an aerial view of Orleans and Jefferson Parishes after Hurricane Katrina. The bright red areas are where the water rose up to 12 feet. The blue lights are levee failures, and the green lights are unattended pumping stations. In case you didn't know, the majority of the flood water came from Lake Pontchartrain.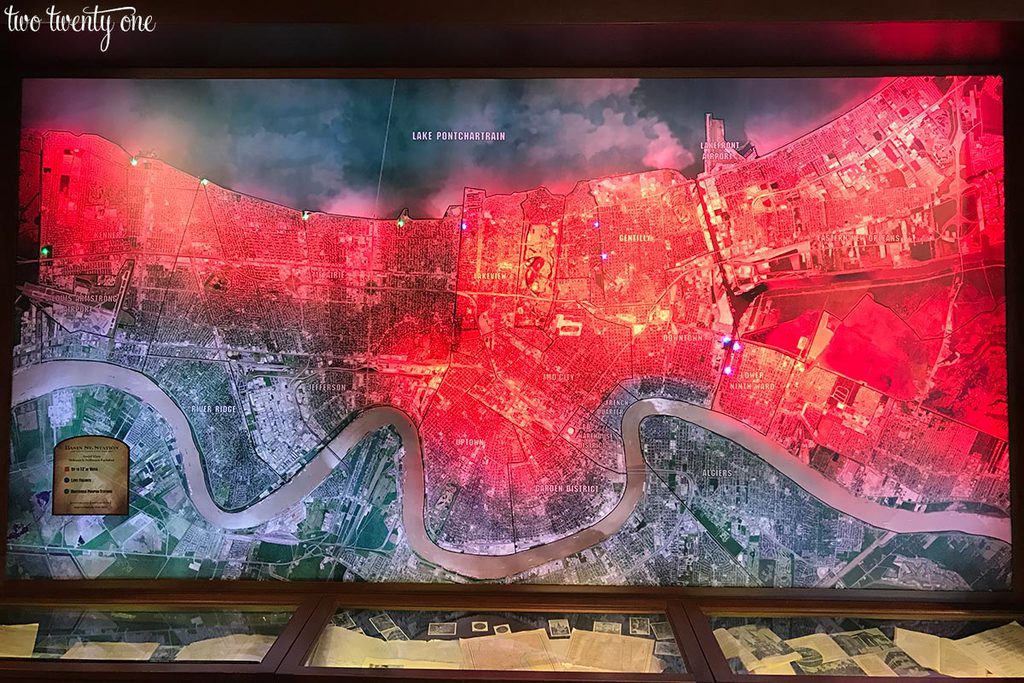 We hopped back on the bus, drove by St. Louis No. 1 cemetery, the oldest cemetery in New Orleans. I toured it when I visited New Orleans in 2014, and Brad wasn't interested in doing a tour so we observed it from the bus. If you're ever in New Orleans, I do suggest taking a tour.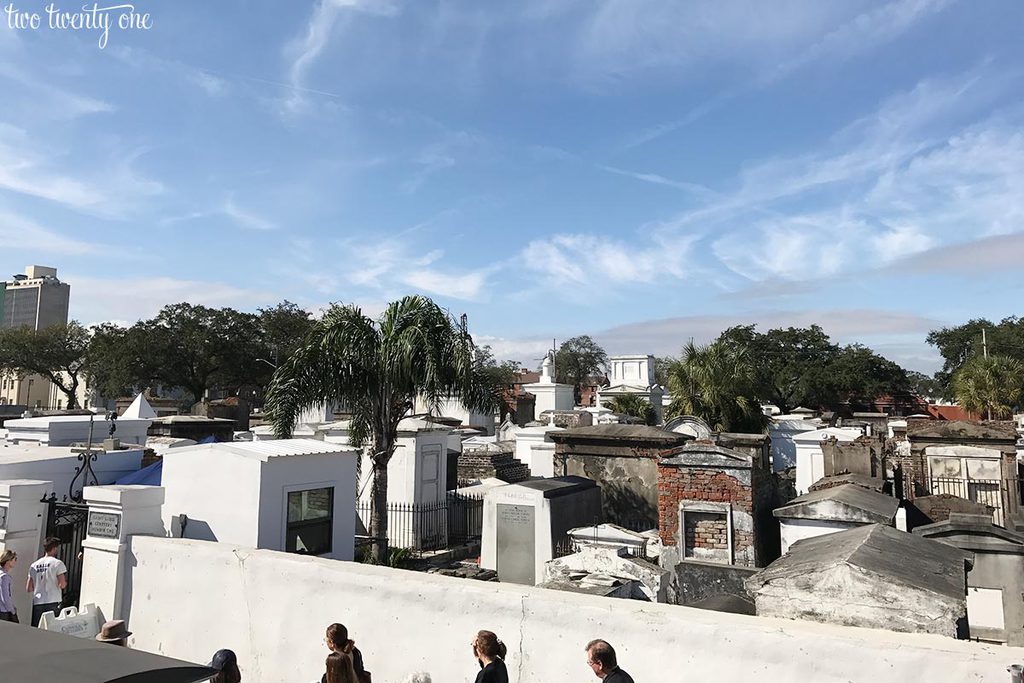 We hopped off the bus on Magazine Street and headed straight to District Donuts. Because when you're kid-free and slept in until 10AM, you can eat donuts for lunch.
We decided to try to the chocolate brownie, king cake, and sweet and salty.
That king cake donut gave.me.life.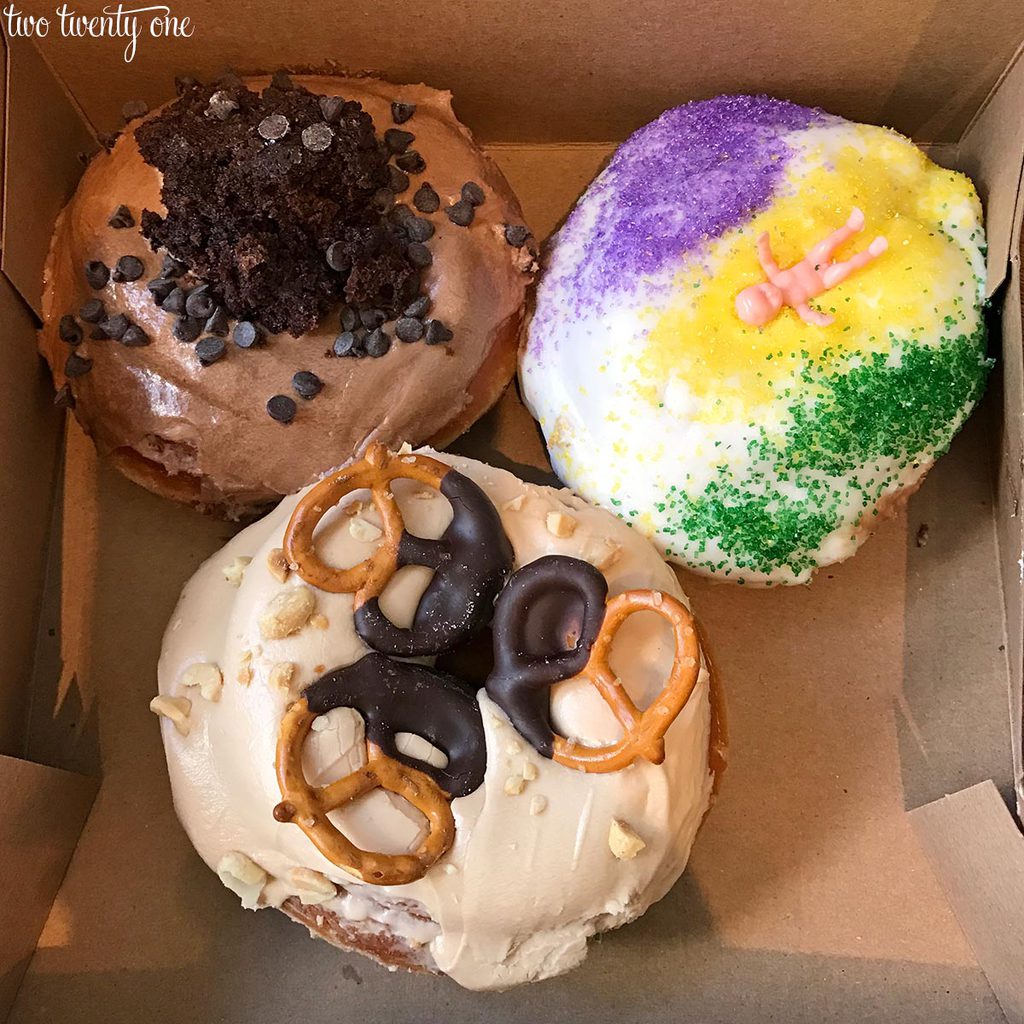 The hop on/hop off bus tour comes with guided walking tours of the French Quarter and Garden District (you meet a guide at a certain stop at a certain time). We decided to take advantage of the Garden District walking tour. I did a walking tour of the Garden District the last time I was in New Orleans, so I already knew most of the famous houses. But Brad said he enjoyed it. I will say that I did enjoy the tour I took a few years ago over this walking tour.
Here's the house from Benjamin Button.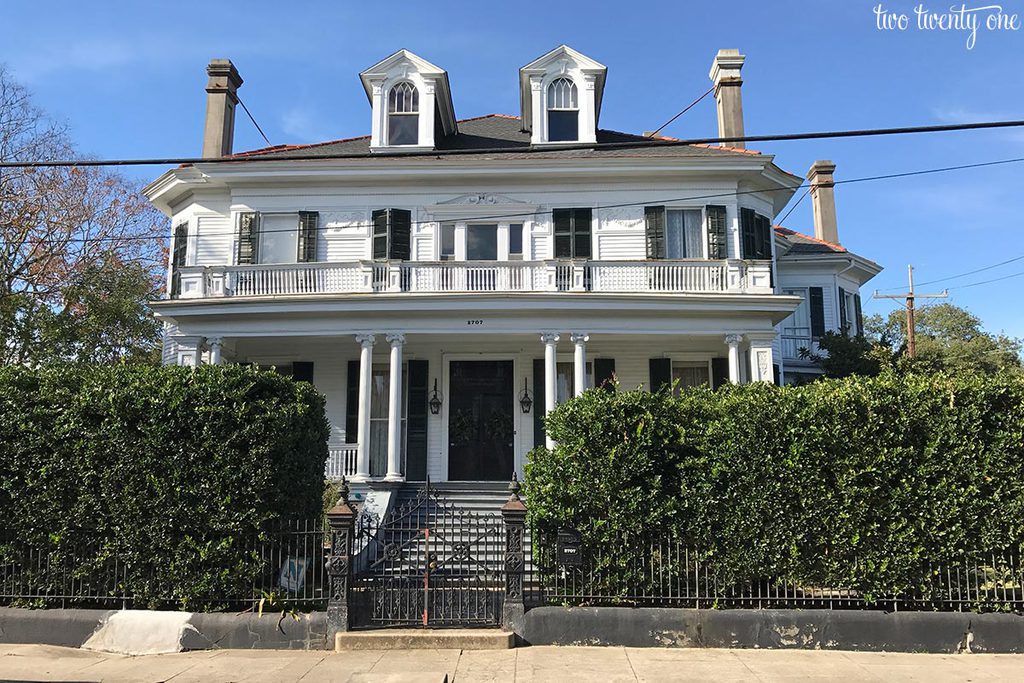 And here's the Christmas tree from the Benjamin Button house.
This this was massive. So I had Brad stand behind it for scale purposes (he's 6′).
The creepy look was his idea. My apologies.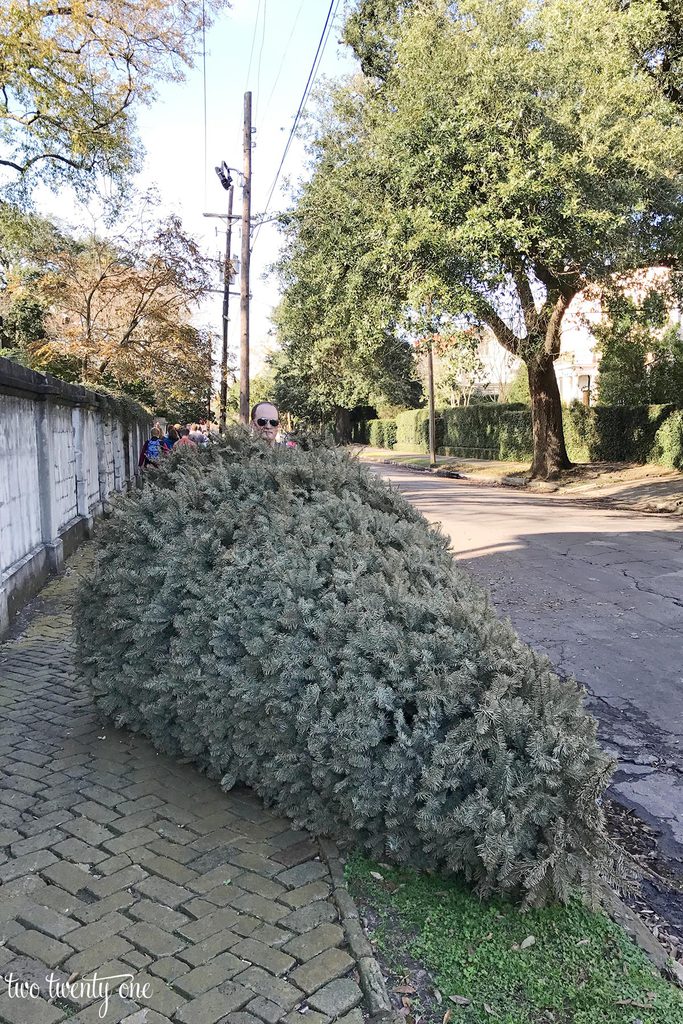 The Garden District is stunning. I could aimlessly walk around (while frequently looking down because the sidewalks are pretty rough in some spots) for hours just gawking at the houses, landscaping, and fences.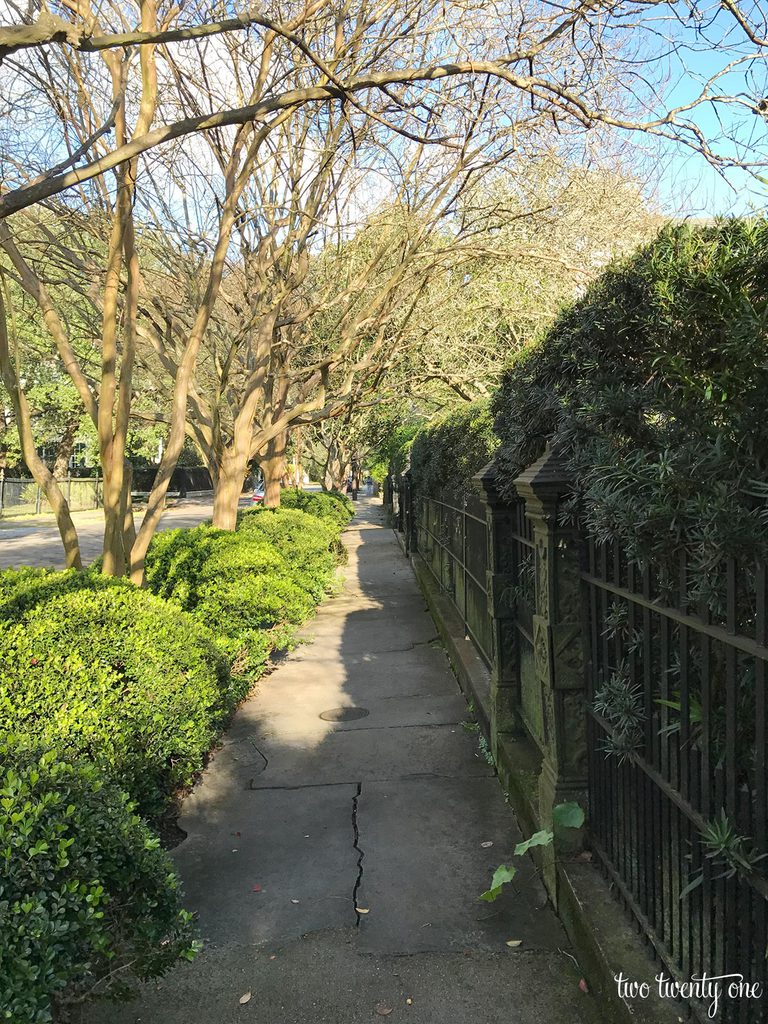 One of my favorite houses in the Cornstalk Fence Mansion, which is actually for sale— only $5.5 million. I'll visit often if you buy it.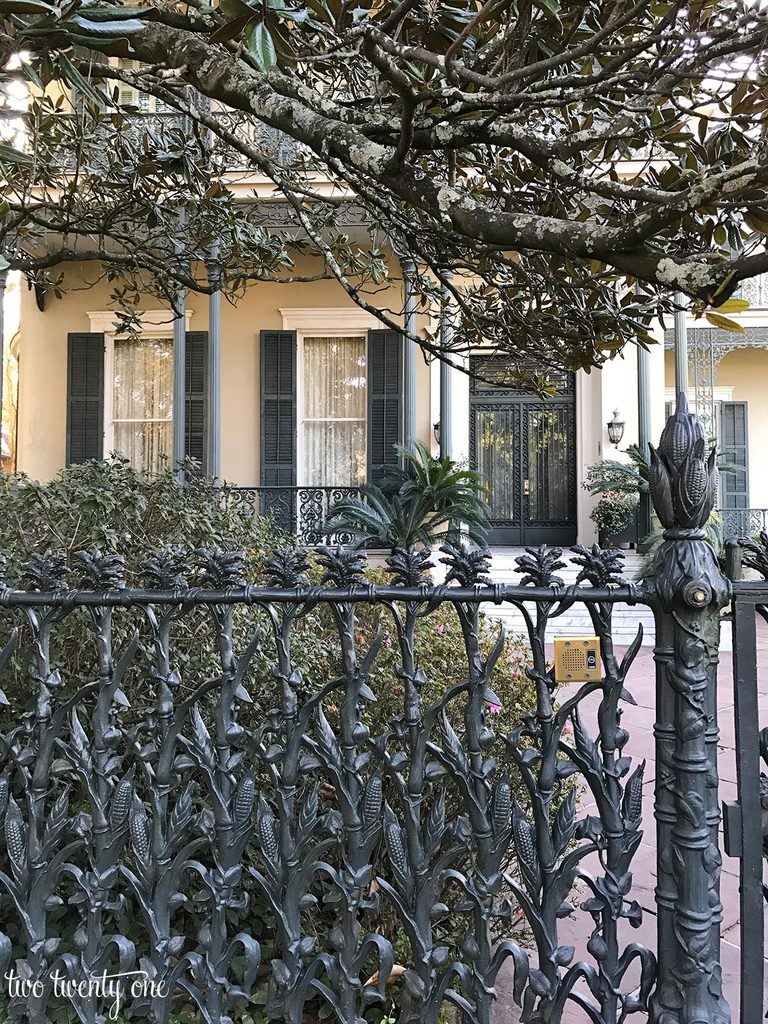 The current owners bought it for $100,000 in 1994 and have spent years restoring the mansion and the famous cornstalk fence.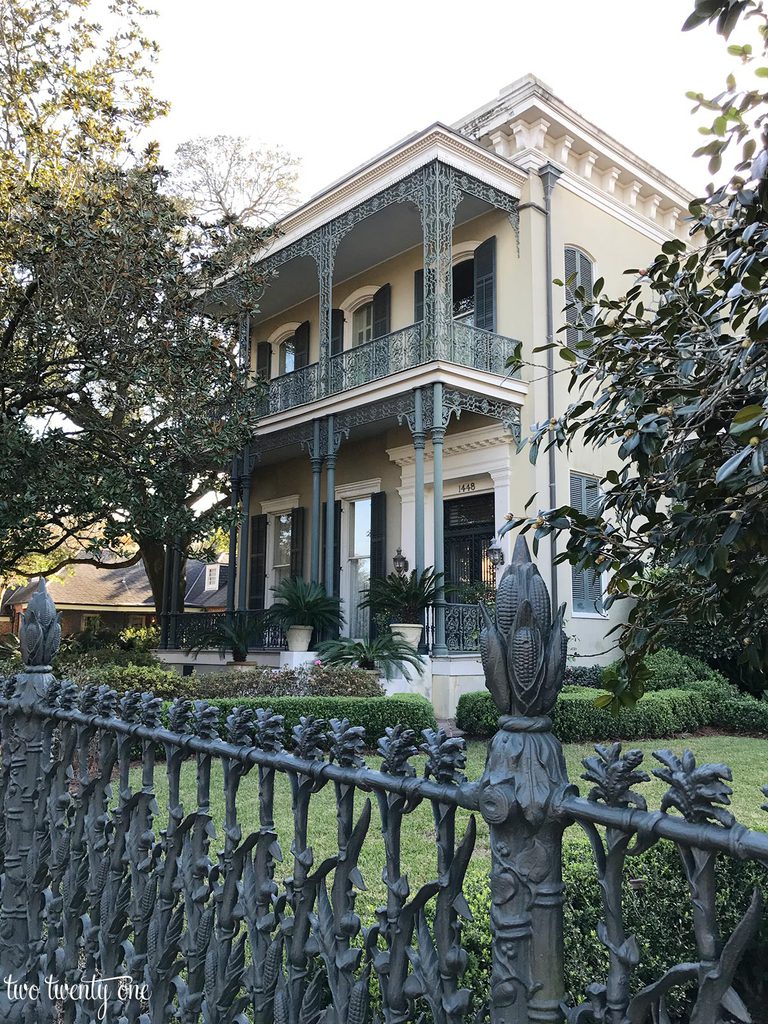 Here's another gem in the Garden District.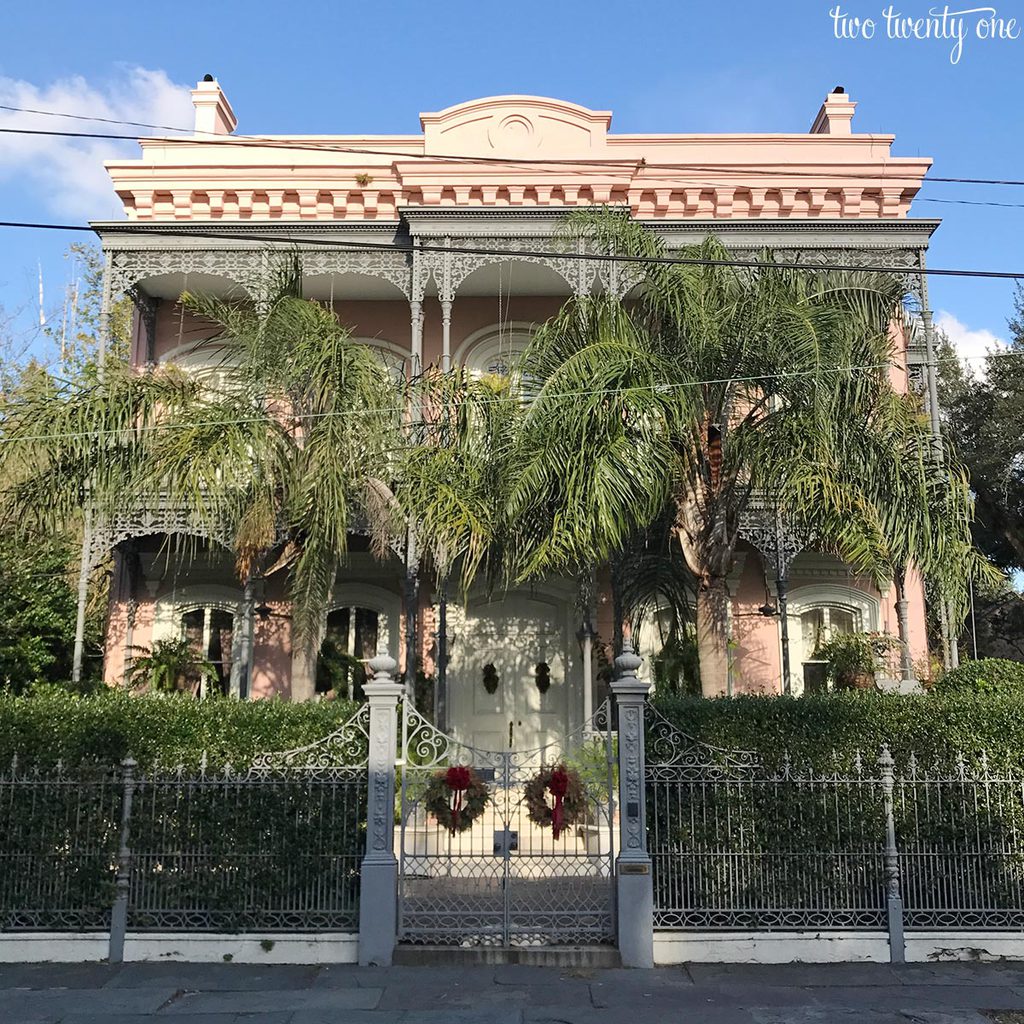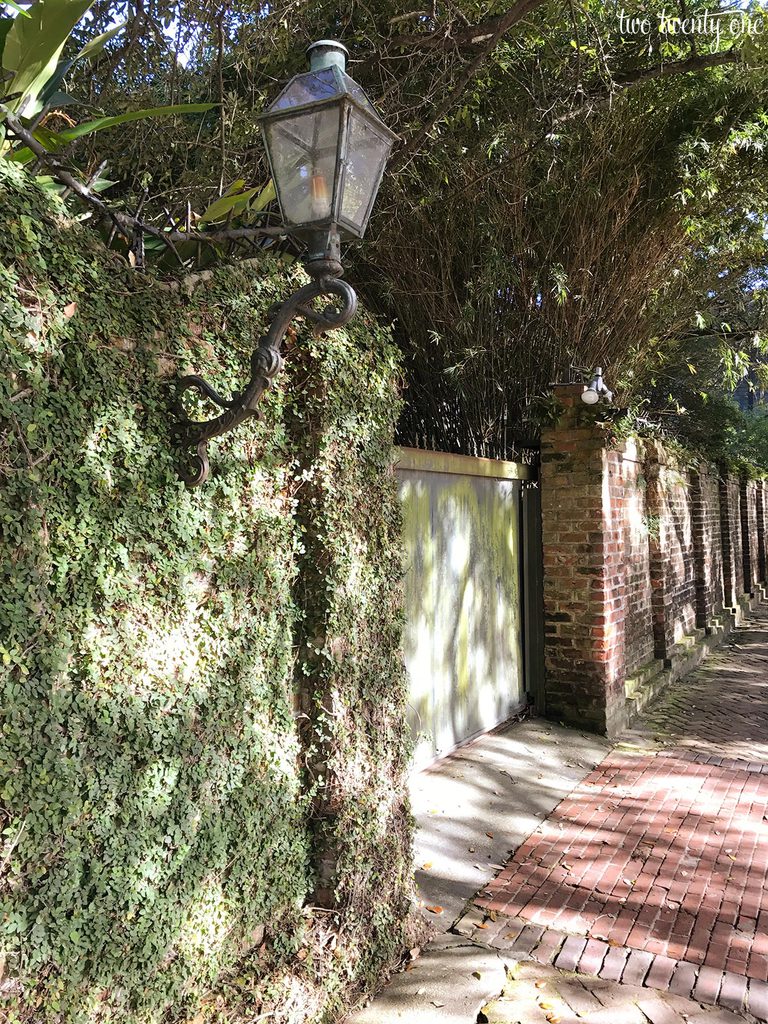 Our guided tour ended across the street from Lafayette Cemetery No. 1, so we took about 15-20 minutes to walk around the cemetery. We decided to venture around the cemetery on our own, but there are always tour guides standing at the entrance waiting to take people on tours for around $5 per person.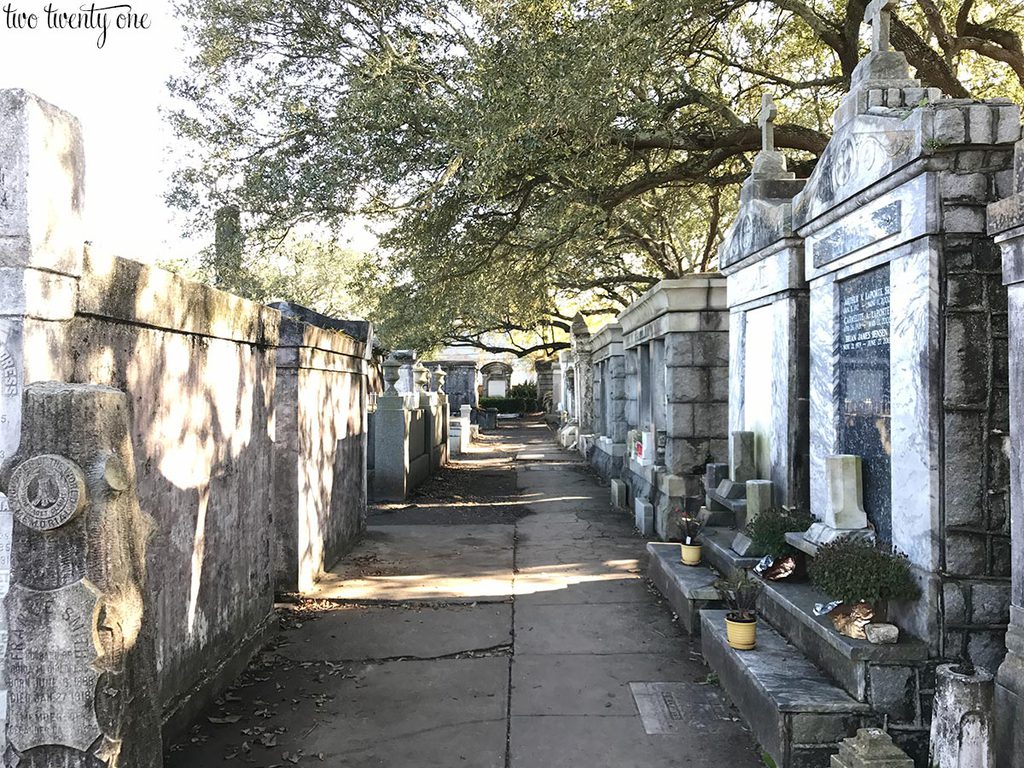 I'm one of those people who thinks old cemeteries are beautiful.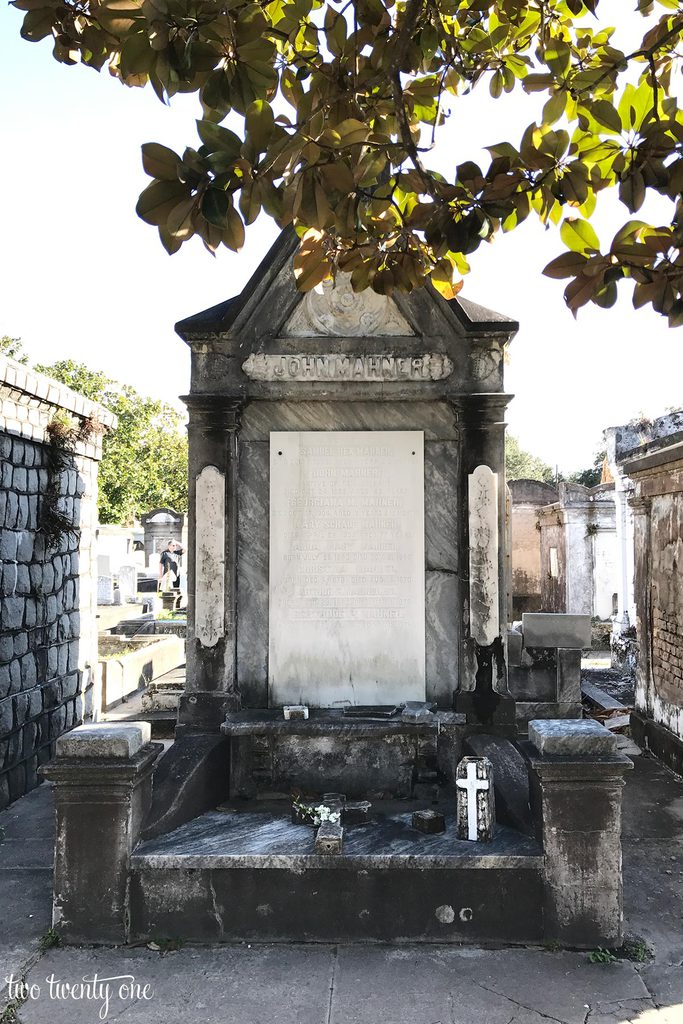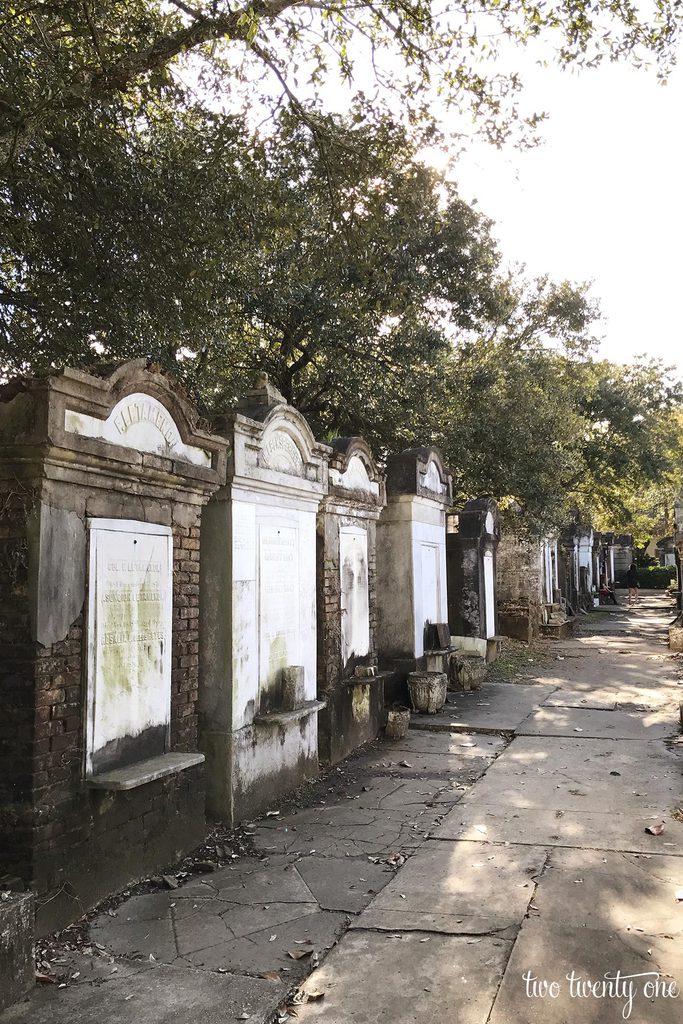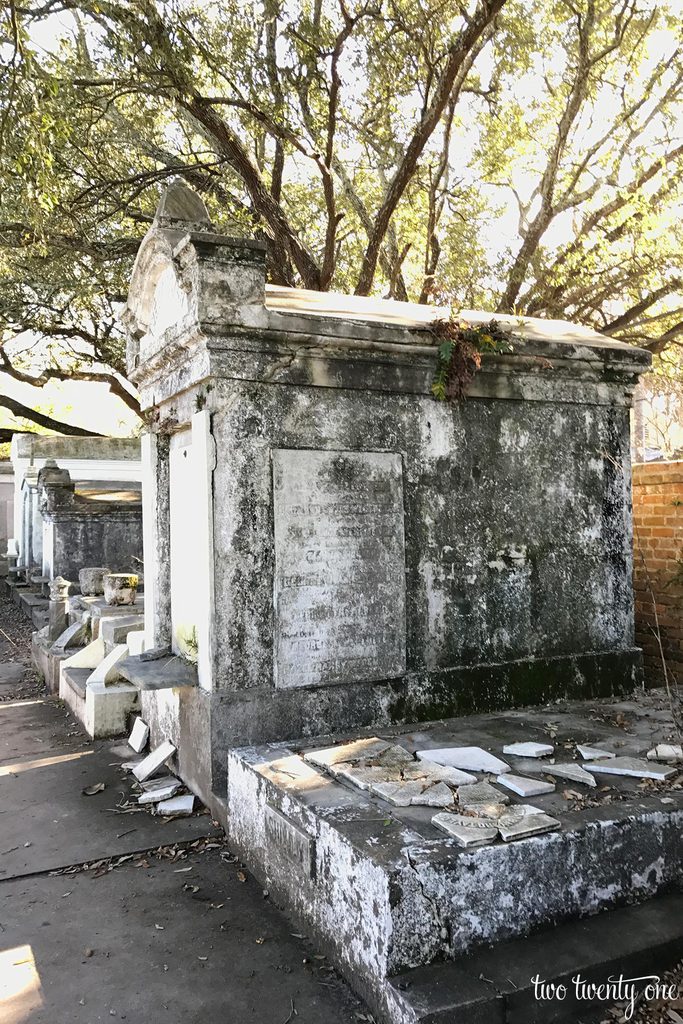 After leaving the cemetery, we headed back to catch the bus and take it back around to the French Quarter.
I will say that I wish we had more time to explore Magazine Street. So make sure you plan more time to check it out.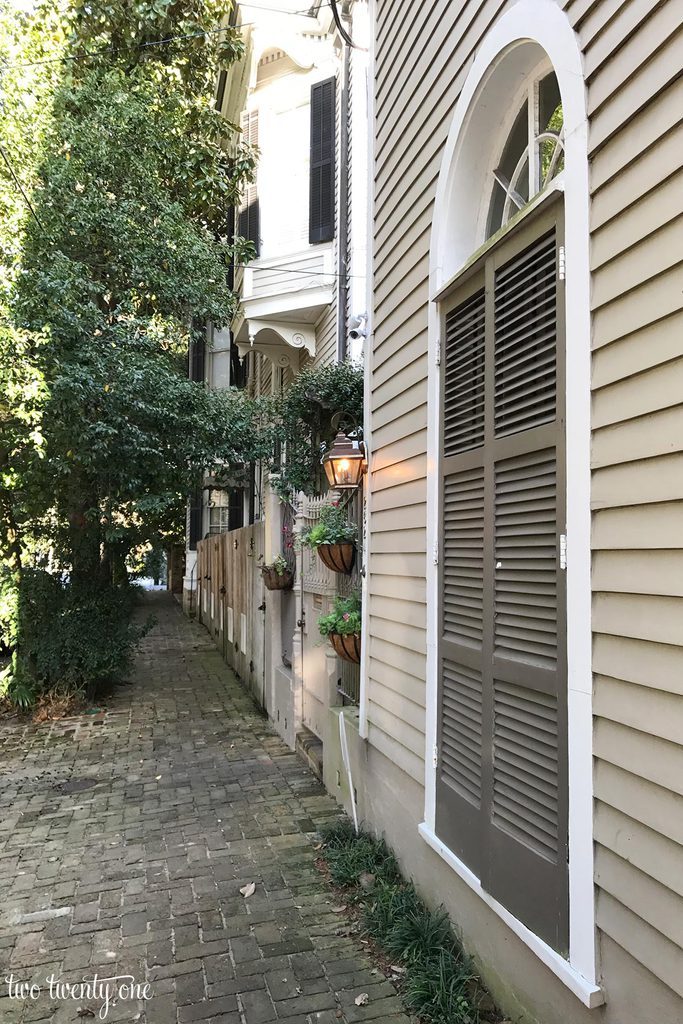 I had to be a creeper and take a photo of this gorgeous courtyard.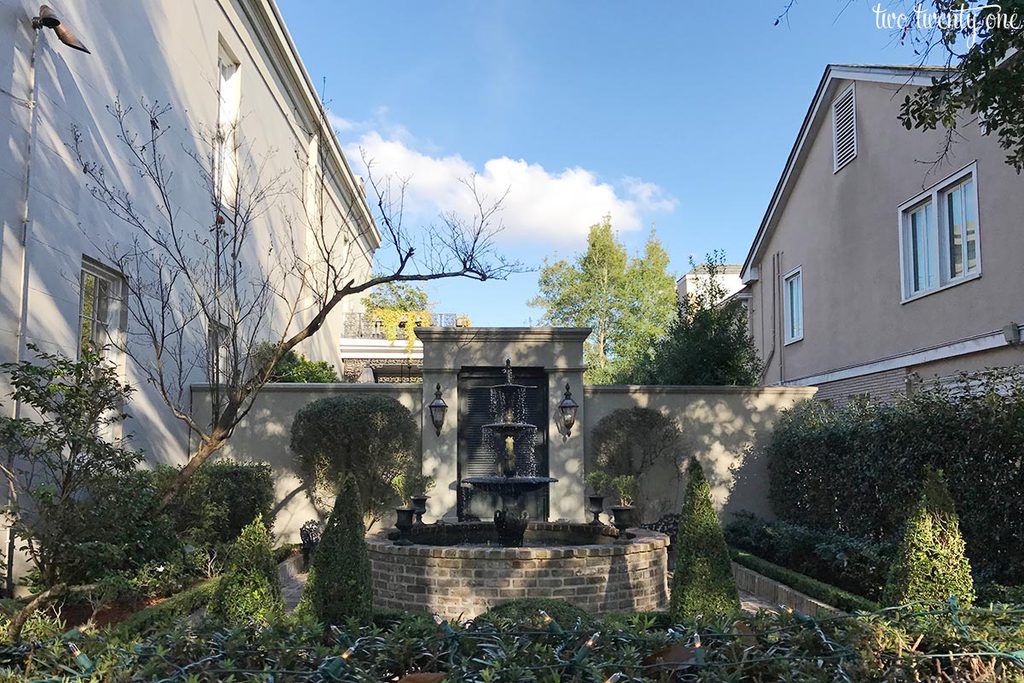 After getting off the bus, we walked through the French Market on our way back to our hotel.
We grabbed a beer to share and sat on a bench. Then we proceeded to polish off  of our donuts from earlier. Again, we were adults on vacation without our two year old so we did what we wanted.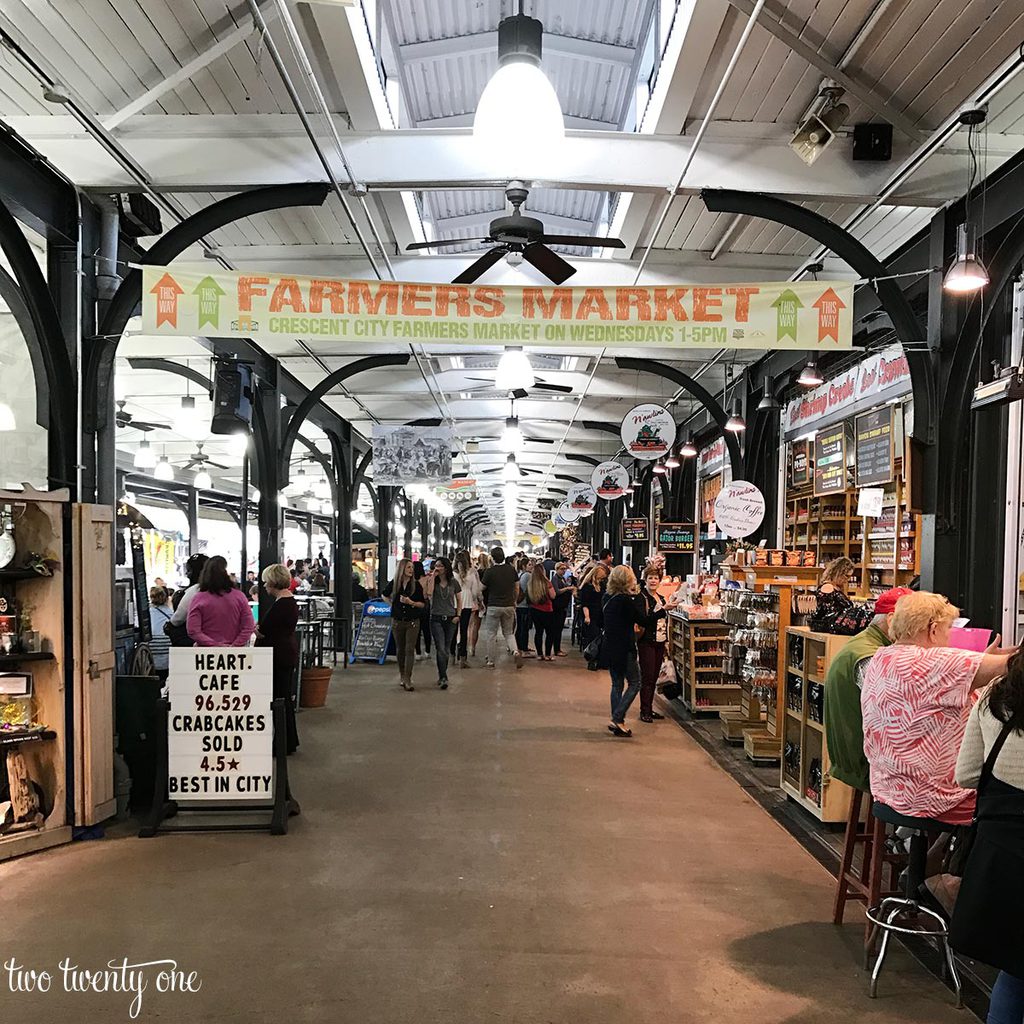 We ate at Muriel's that night for dinner.
I tried their Saint 75 cocktail because I'm a French 75 fan, and it passed the Chelsea test.
I got the shrimp and goat cheese crepes as my starter. And holy moly, it was delicious. Brad ordered the gumbo. It was good but we decided the crepes were better.
(Again, sorry for the Martha Stewart food pics, circa 2013– no the best lighting.)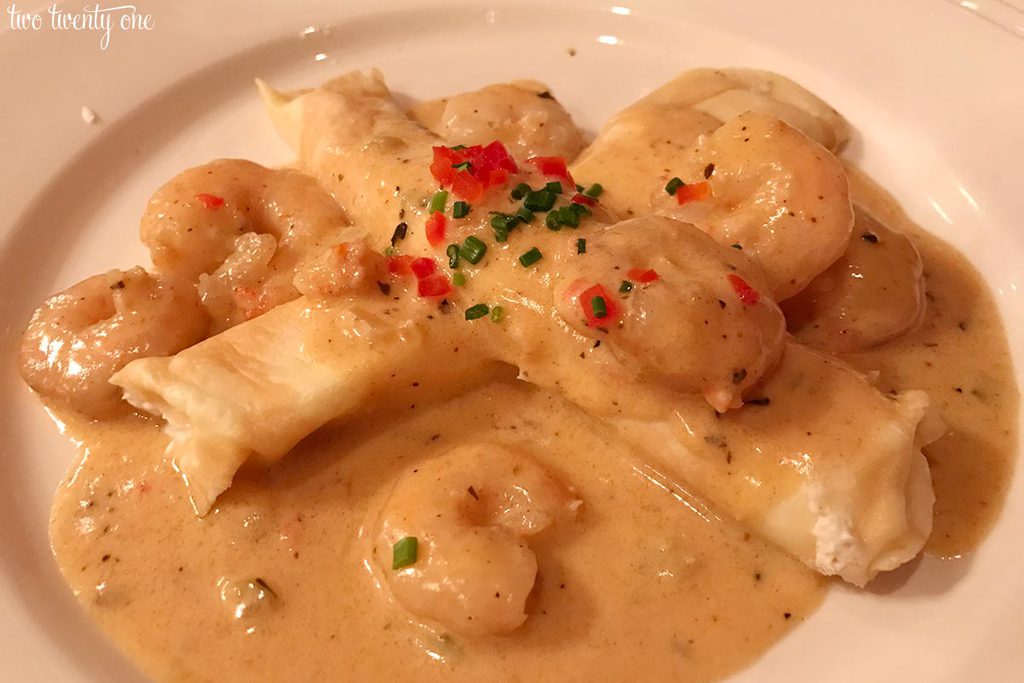 We both got the pork chops with sweet potatoes and southern style greens. It was delicious, but almost too sweet for me with the apple glaze and sweet potatoes.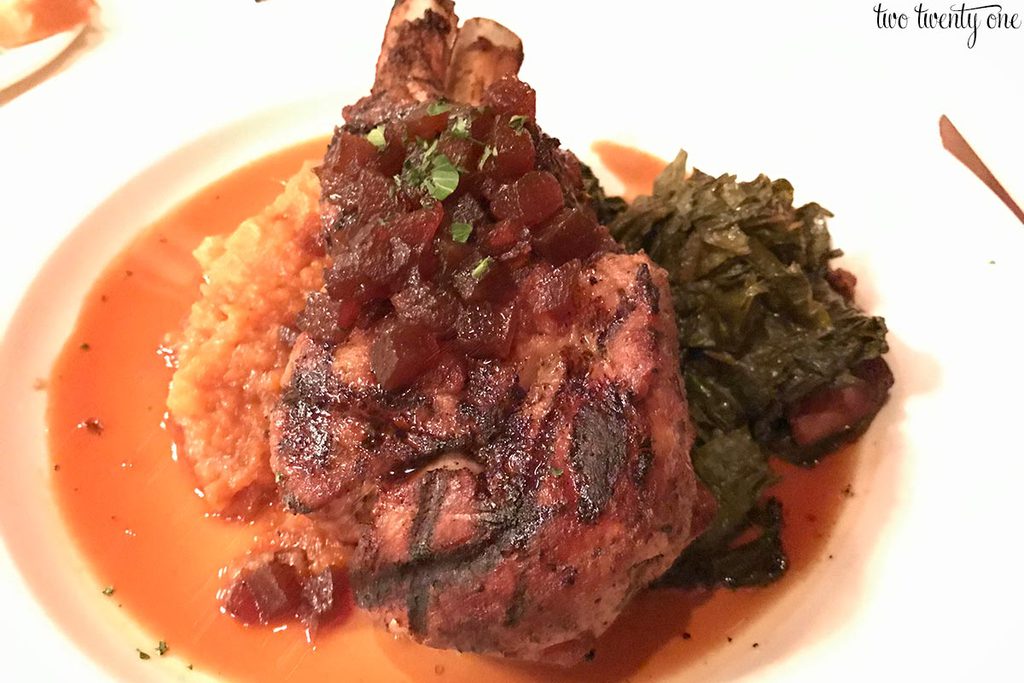 Brad ordered the flourless chocolate cake for dessert. It was good.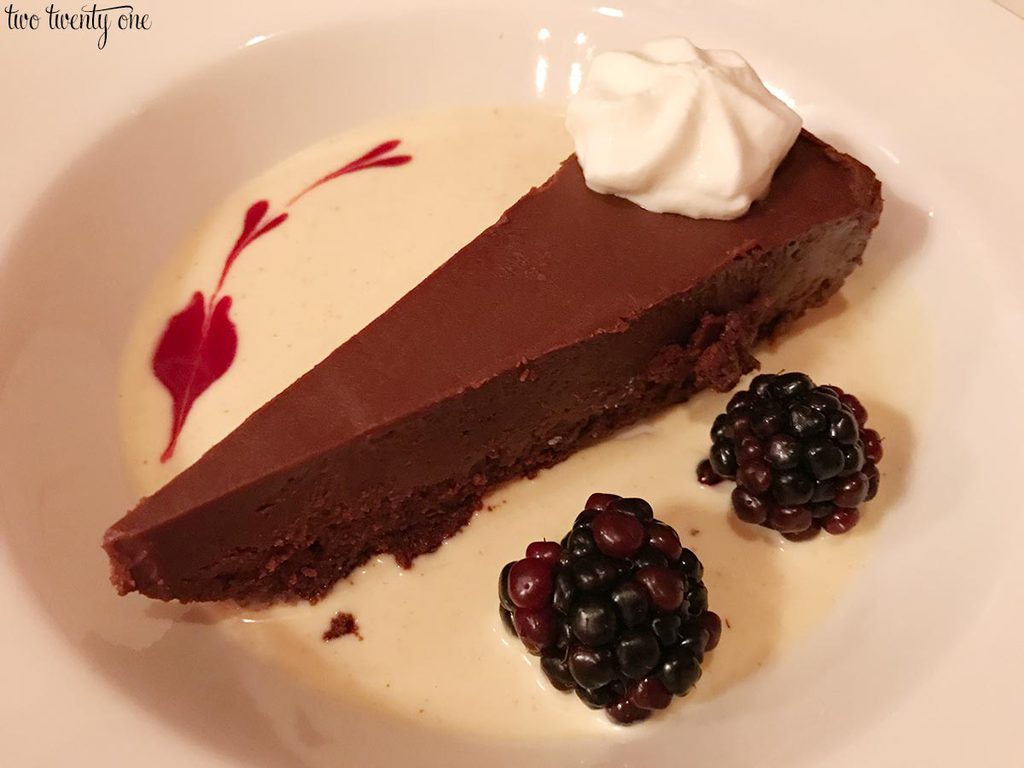 And I ordered the pain perdu bread pudding. It was also good.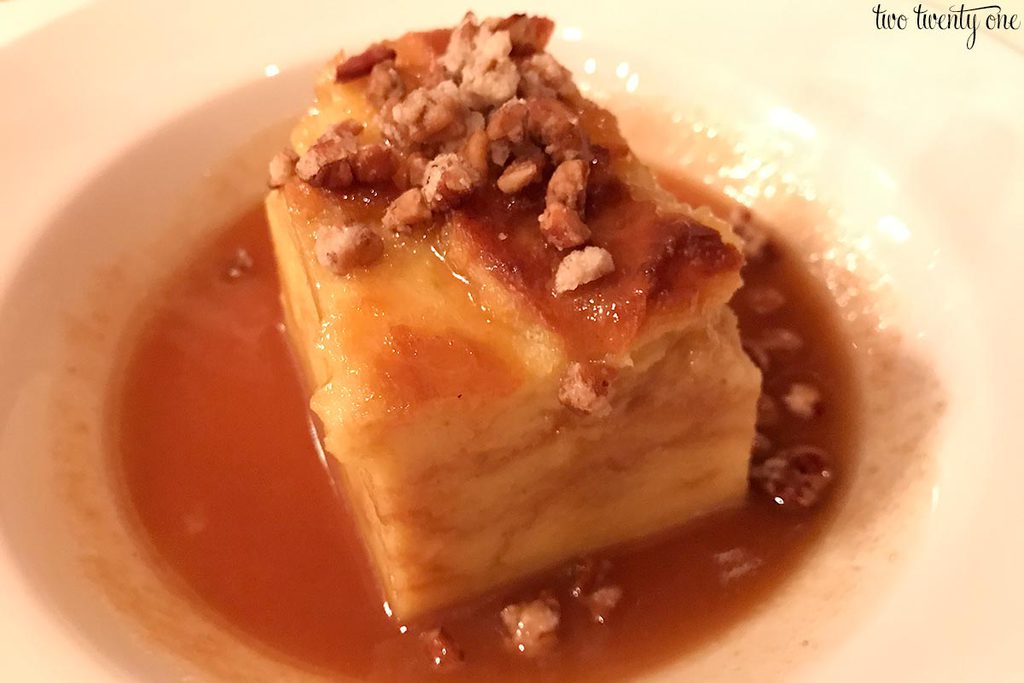 After dinner we walked down to Frenchman Street to explore and listen to some live jazz.
They have a few art gardens on Frenchman where local artisans sell their work.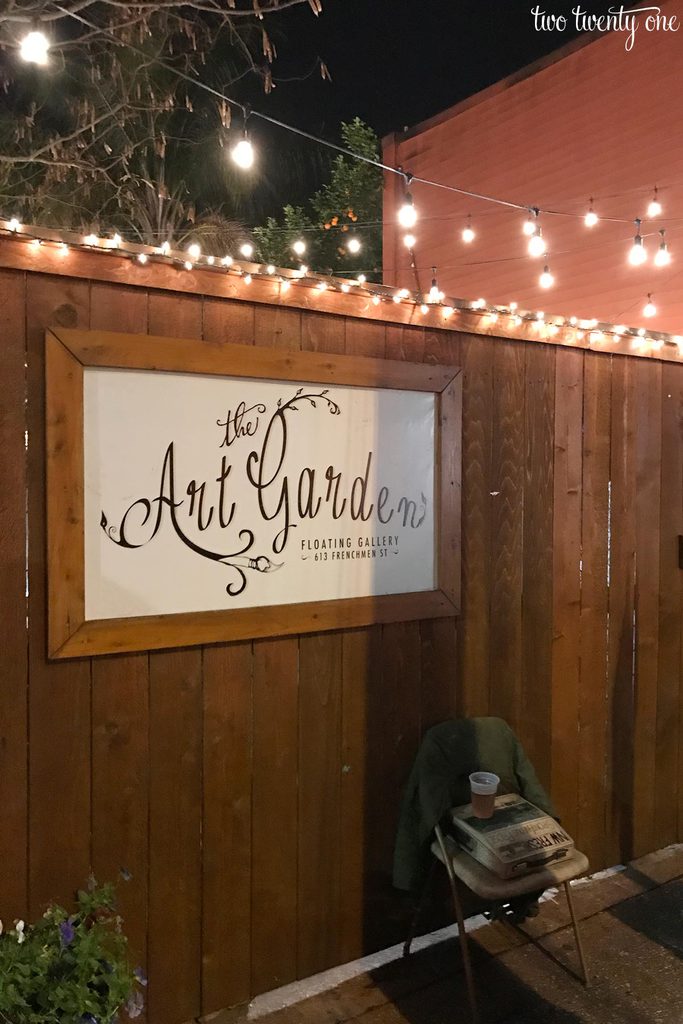 Instead of coming home with your typical souvenirs, I like to buy local art when I travel. So we came home with two prints.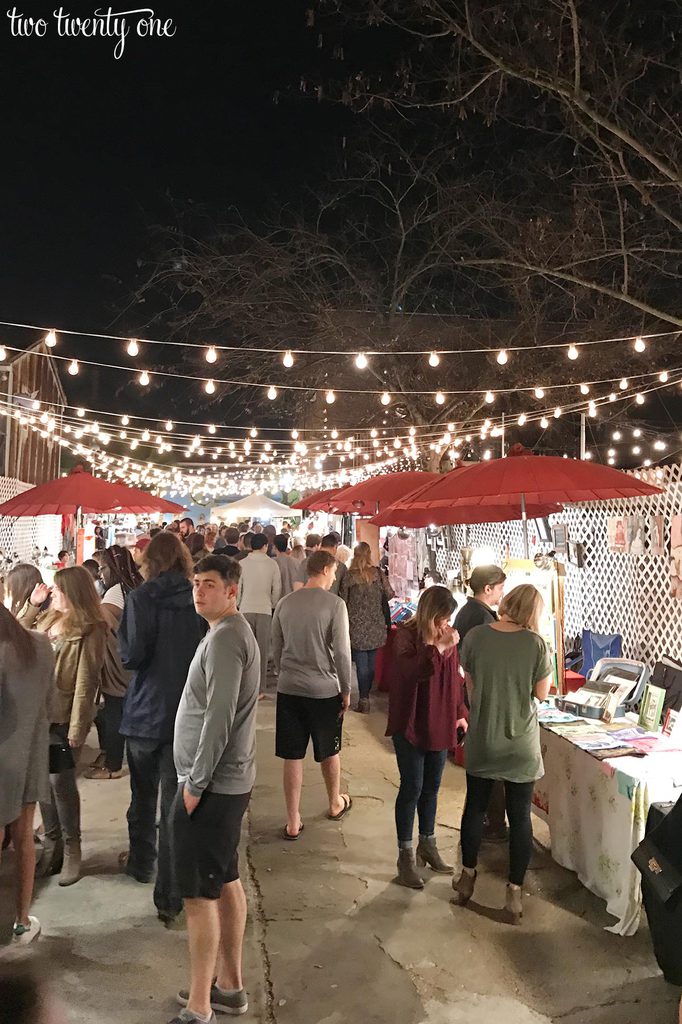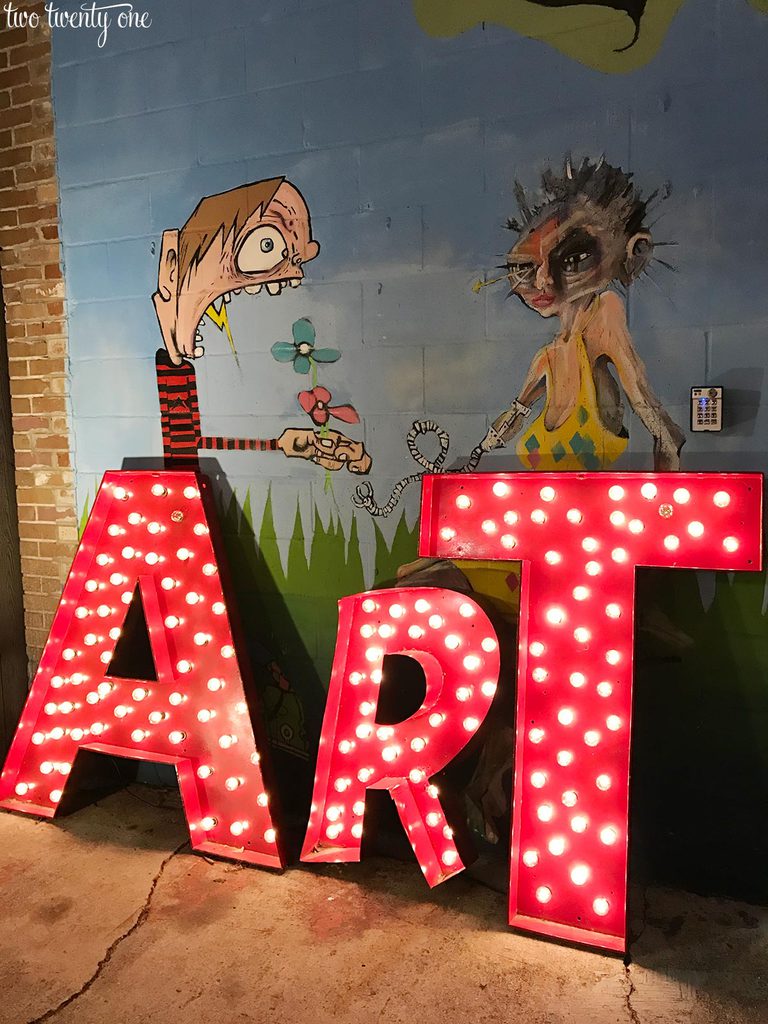 That does it for our Saturday adventures! In my third and final installment, I share what we did on Sunday and Monday.