A few weeks ago, Brad and I ditched Owen with grandma and grandma so we could jet off to New Orleans for a long weekend getaway. It was a joint celebration of three events– our 5th wedding anniversary (last June), paying off $125,000 of debt (last October), and my birthday (that weekend).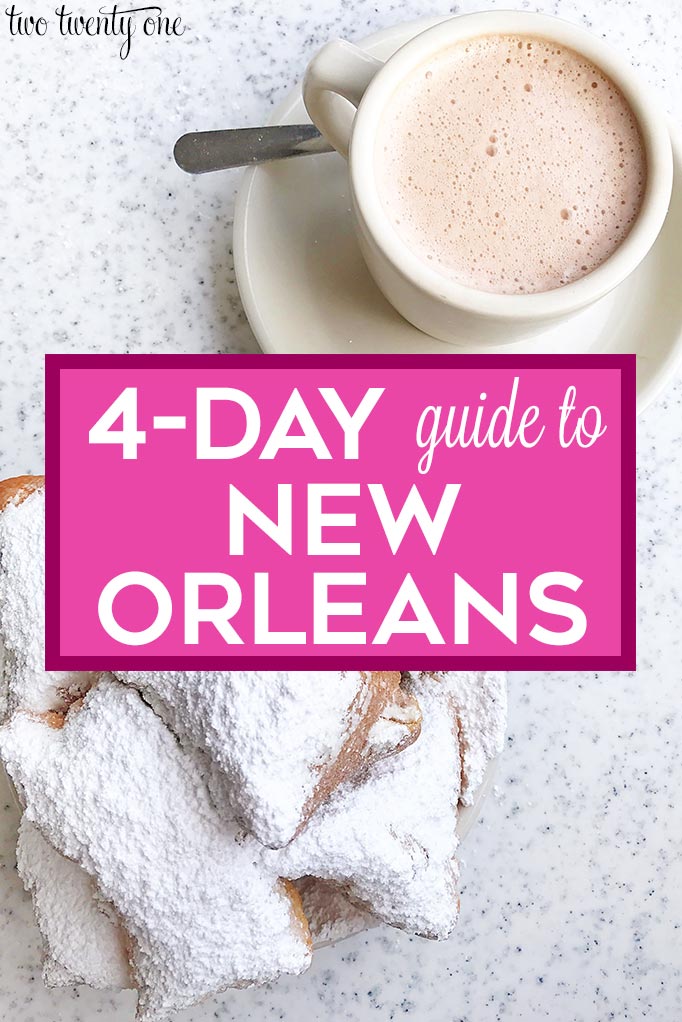 Our flight was at 7AM Friday morning, with a connection in Houston, so we were able to get into New Orleans around noon.
We stayed at the beautiful Hotel Le Marais in the French Quarter. The location is perfect. It's located on Conti St. between Royal St. and Bourbon St. Our room was great with ample space for two people, and it was quiet. The staff was excellent, and the complimentary continental breakfast was delicious– and I'm a part-time hotel breakfast critic. In fact, this was my view Saturday as I ate my bacon poolside.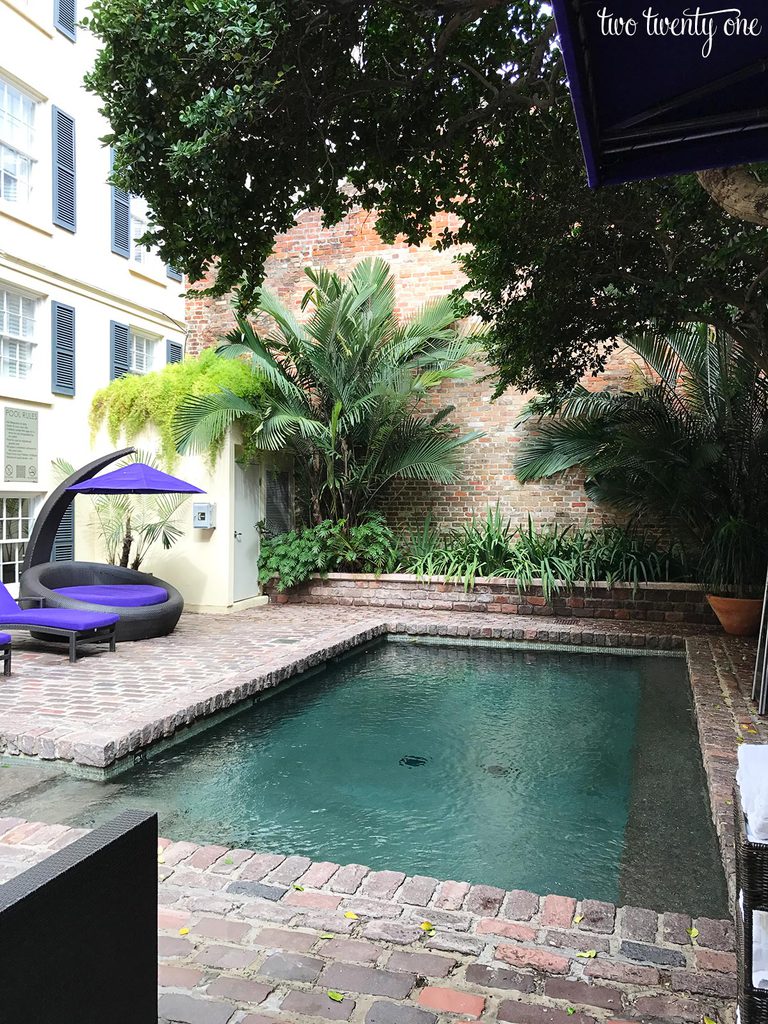 After checking into the hotel, we headed to get some lunch. On our way, we saw them filming an episode of NCIS New Orleans. So if you catch an episode with guys in black and gold cloaks, we might be in the background across the street.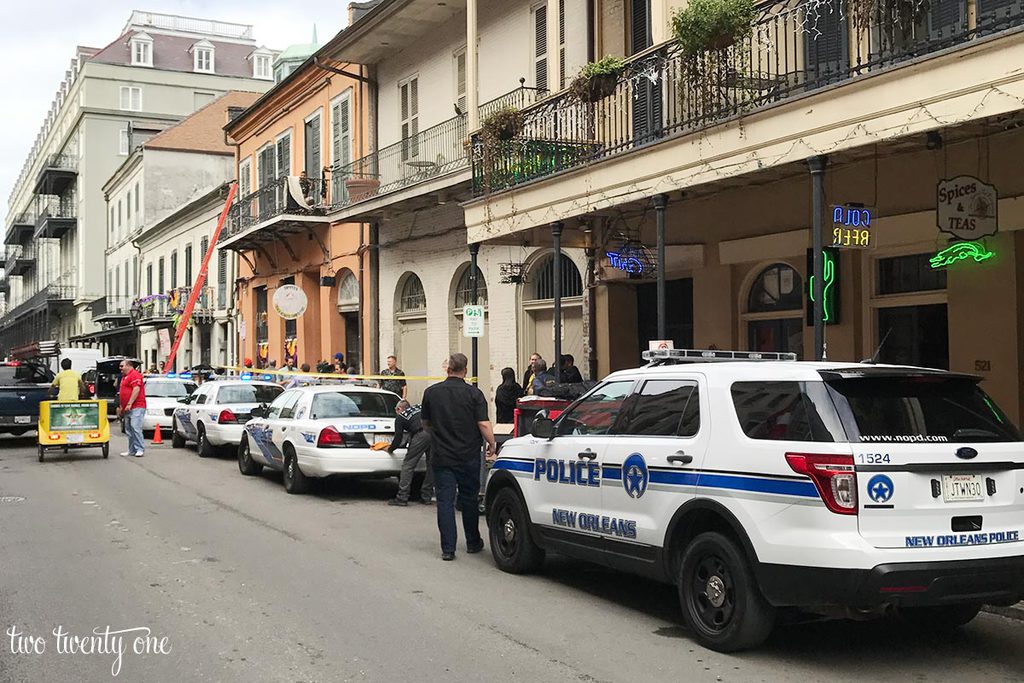 We grabbed some po-boys at Johnny's on St. Louis St. The shrimp was our favorite.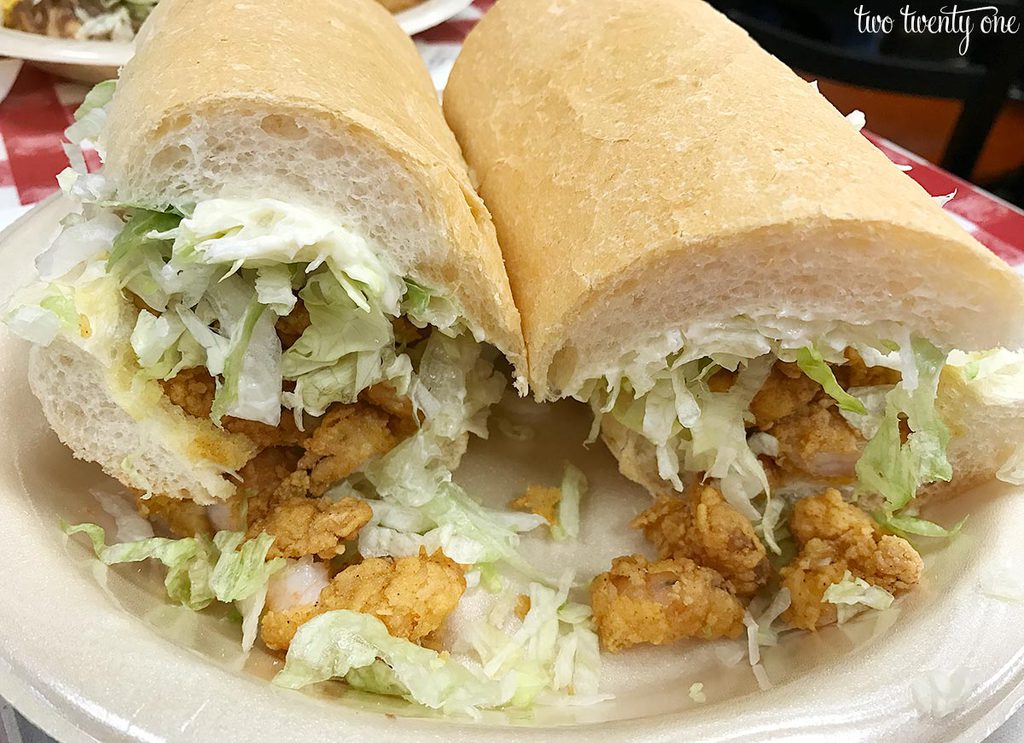 After lunch, we decided to spend the rest of the afternoon walking around the French Quarter.
We stopped by Jackson Square.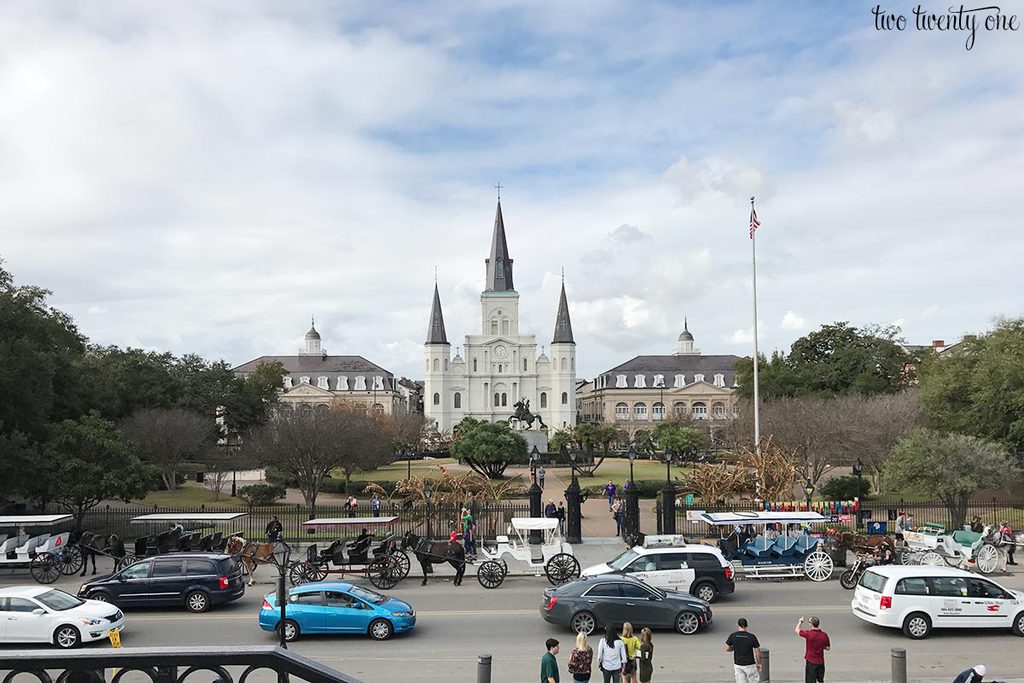 Then, we headed over to Café Du Monde.
And if you've ever been to New Orleans on a weekend, you know this sight is a rarity– no line to get in. So if you ever go, try for Friday afternoon.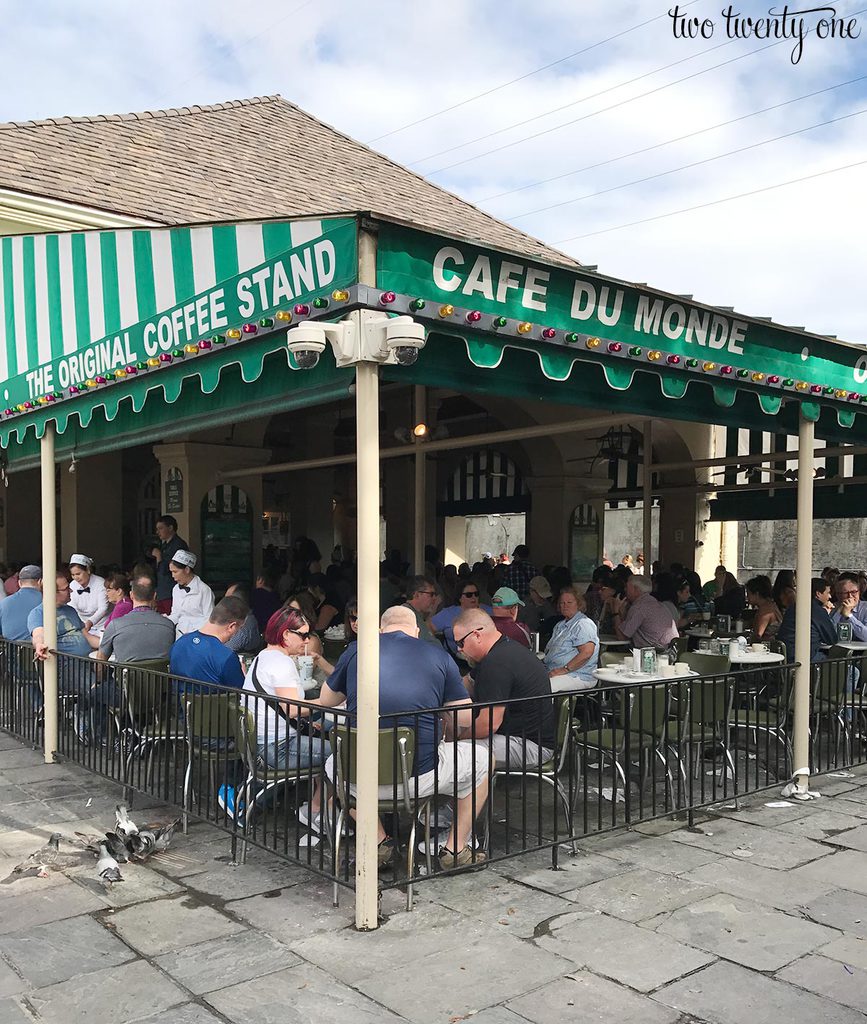 Keep in mind that it's cash only. But the prices don't break the bank.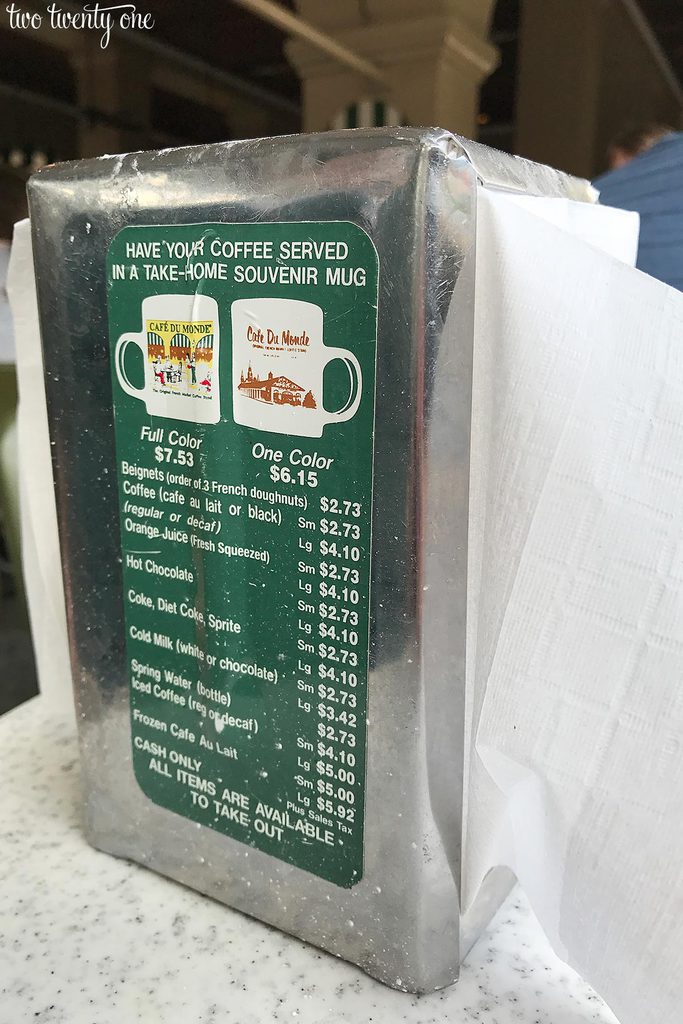 We ordered one order of beignets. I also got a hot chocolate, and Brad got a frozen café au lait.
Our waitress ended up bringing us extra beignets.
We didn't complain.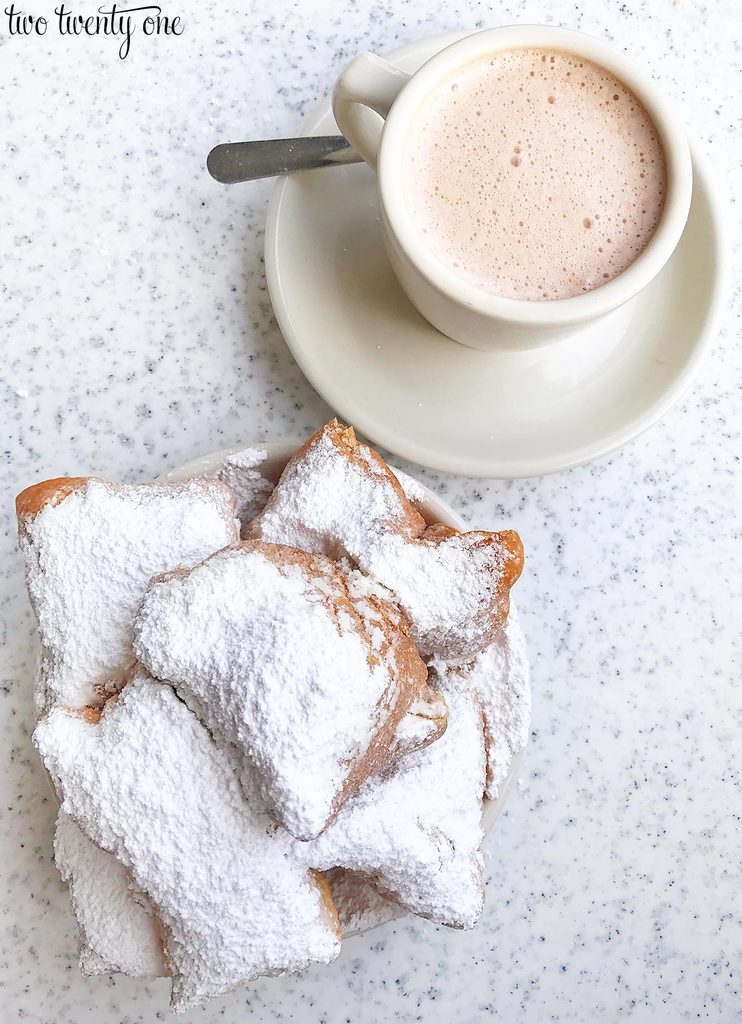 Now, this might not be a popular opinion, but Café Du Monde's beignets aren't my favorite. They're denser and on the tough side.
But it's pretty much a requirement to grab some while in New Orleans. Plus, I like playing 'Sample All the Beignets'.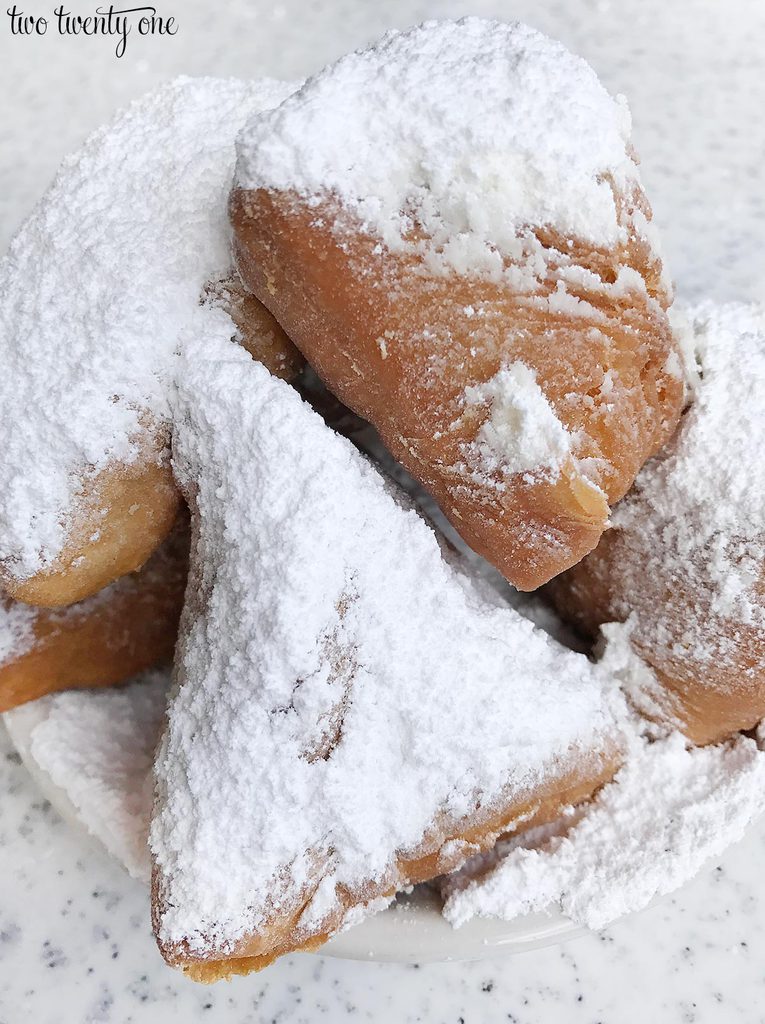 I posted my ladylike beignet-eating on InstaStories for everyone's viewing pleasure.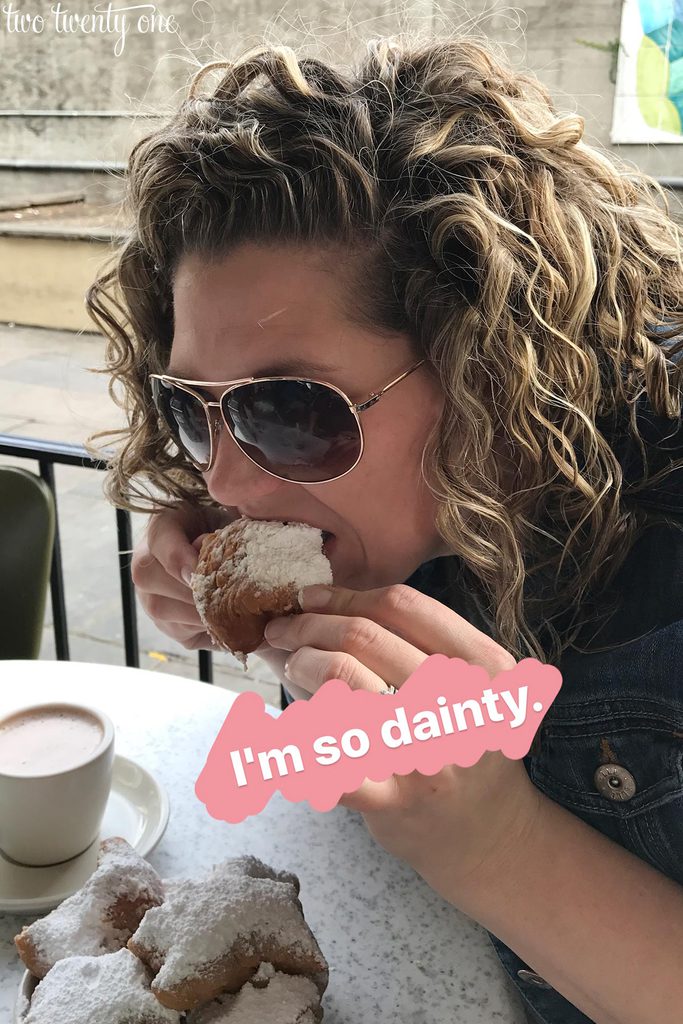 Note: don't wear a lot of black on the day you choose to hit up Café Du Monde. My favorite leggings looked like a reverse Dalmatian when I was done tackling two beignets.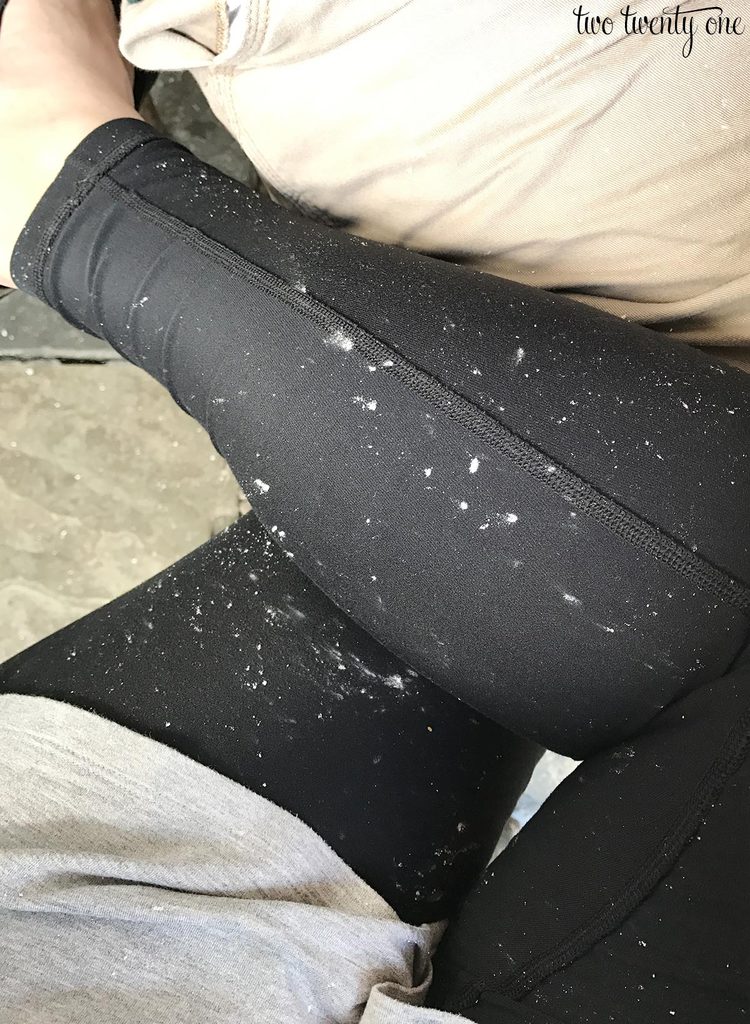 After getting our sugar and carb fix, we continued our French Quarter wandering adventure.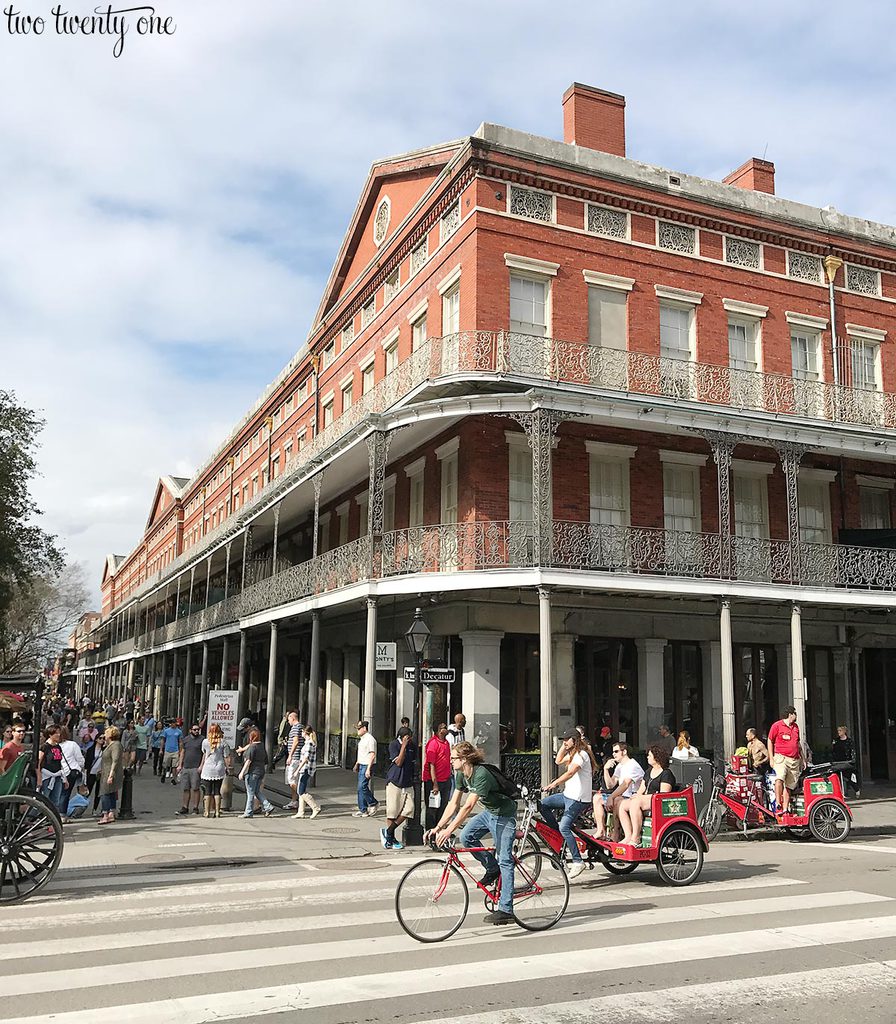 There's always tons of artists and street performers in Jackson Square.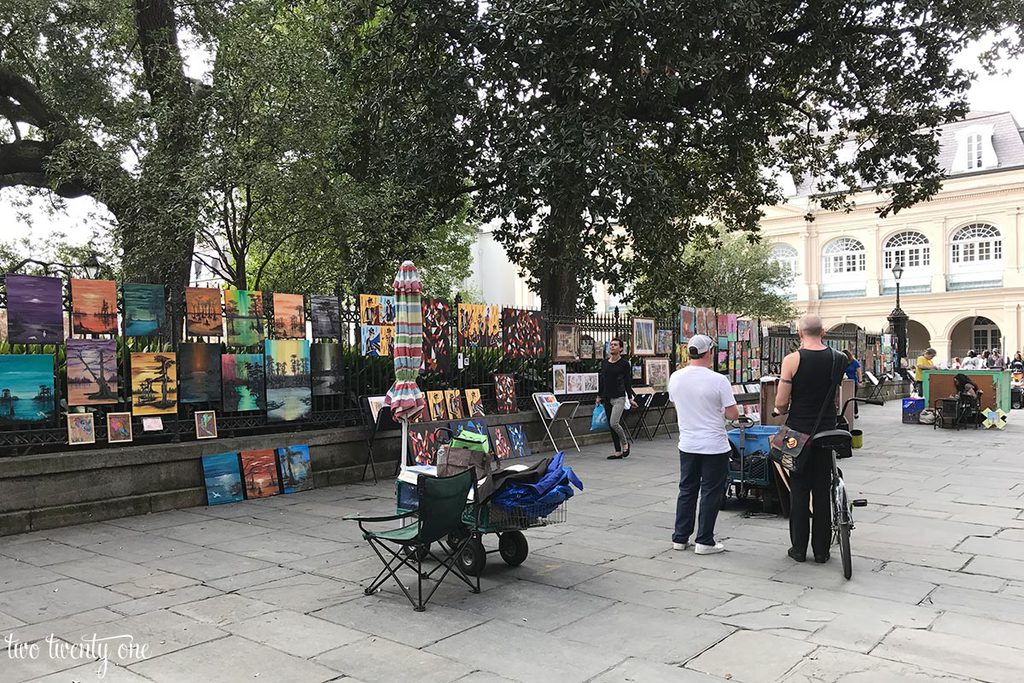 Royal Street is a great street to meander down, so that's where we headed.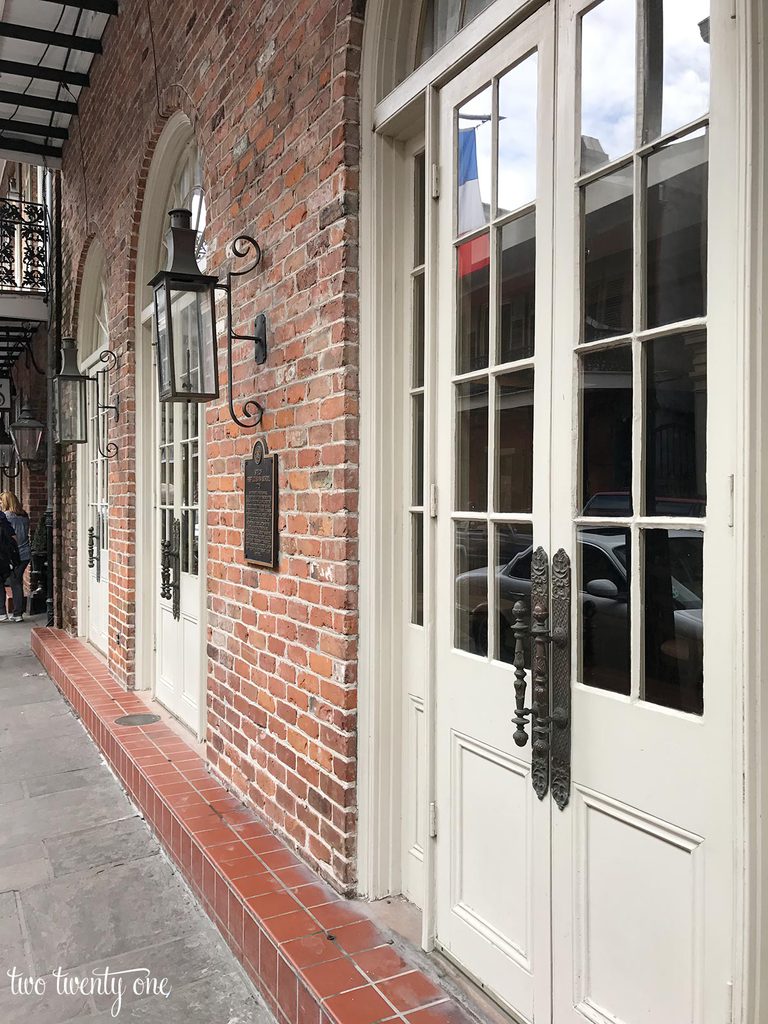 The Cornstalk Hotel is a widely photographed landmark in New Orleans. An iron fence depicting corn surrounds the hotel.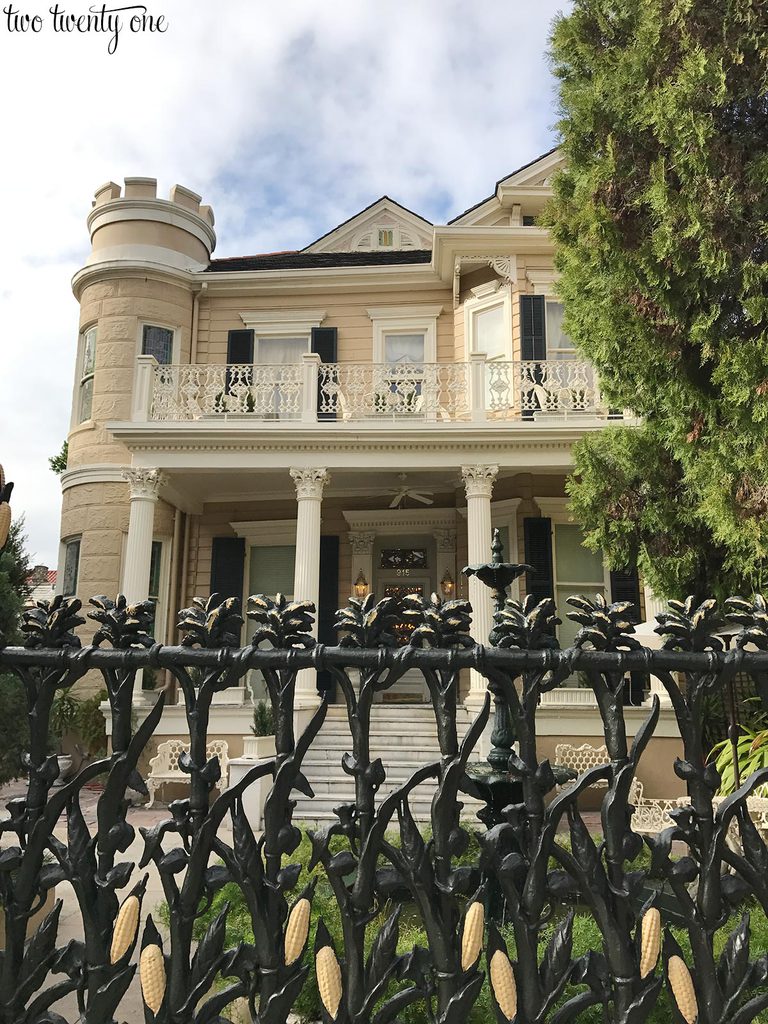 Café Amelie, which features a gorgeous courtyard, is across the street from the Cornstalk Hotel.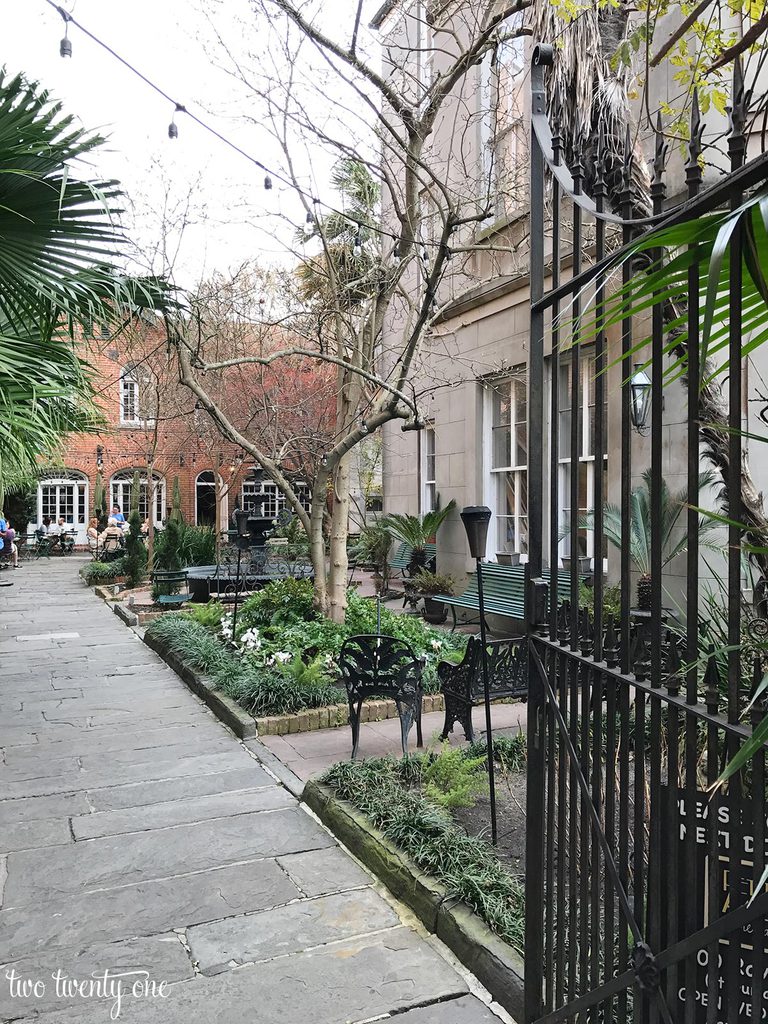 Even the doors a pretty in New Orleans.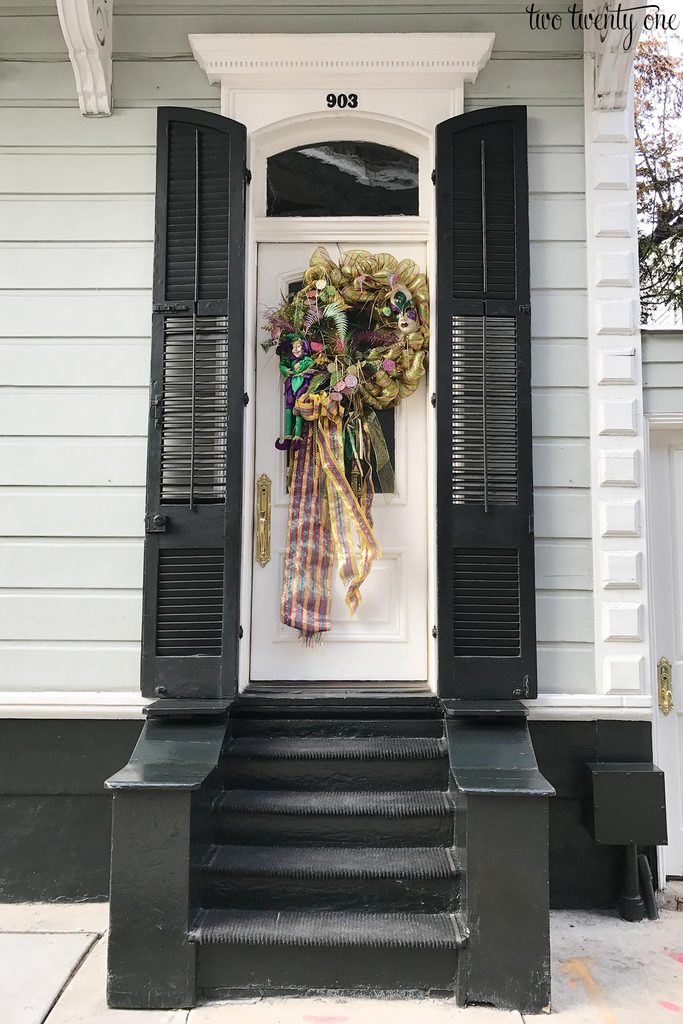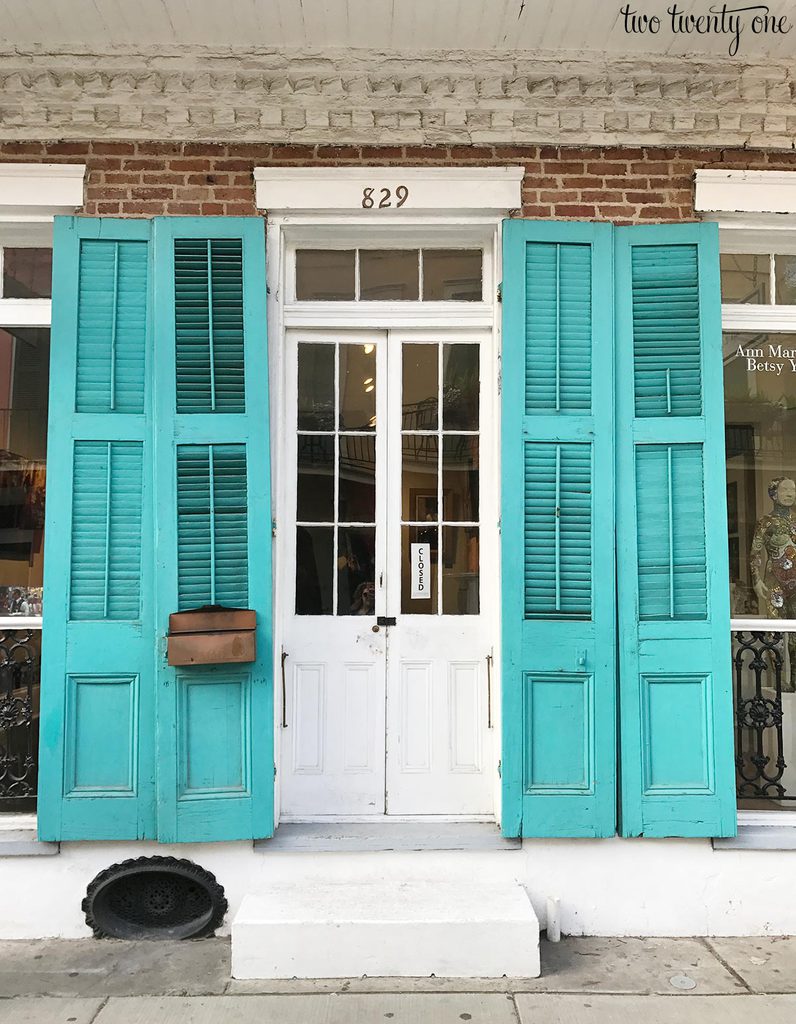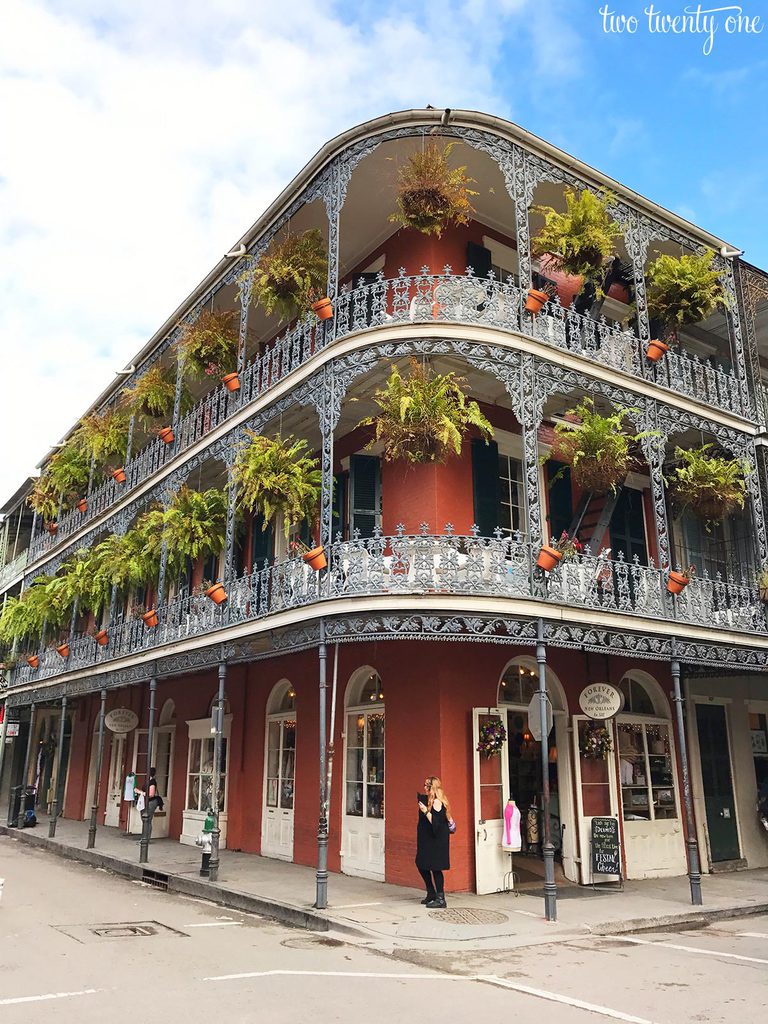 A portion of Royal Street becomes a pedestrian mall everyday from 11AM-4PM, allowing street performers to entertain pedestrians.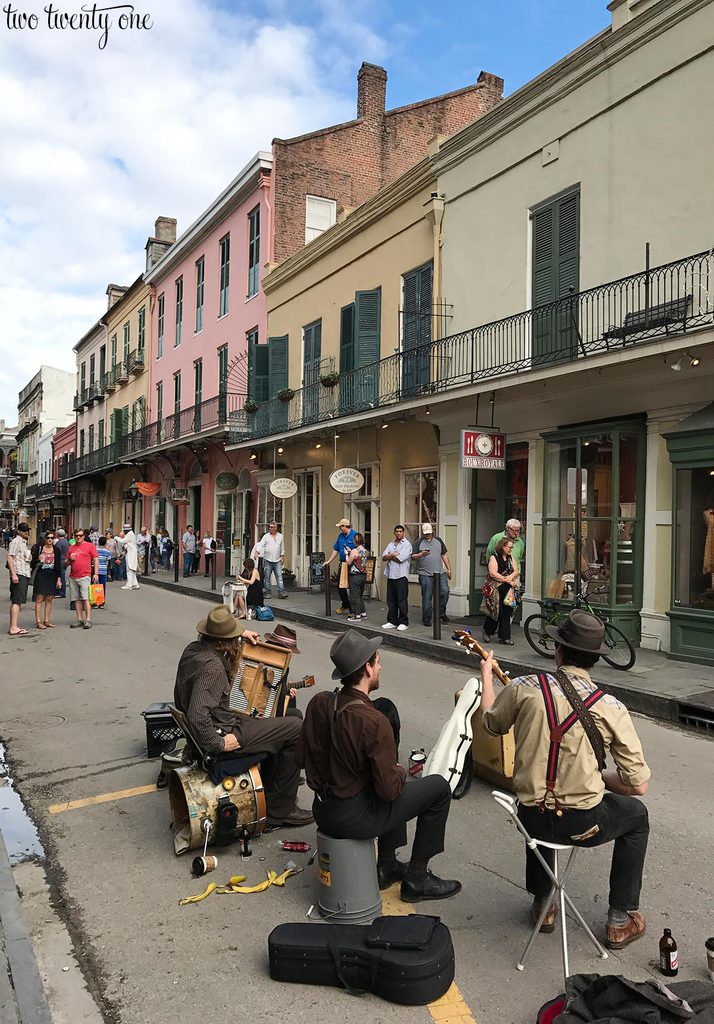 On our way to dinner later in the evening, we passed by the Cornstalk Inn again.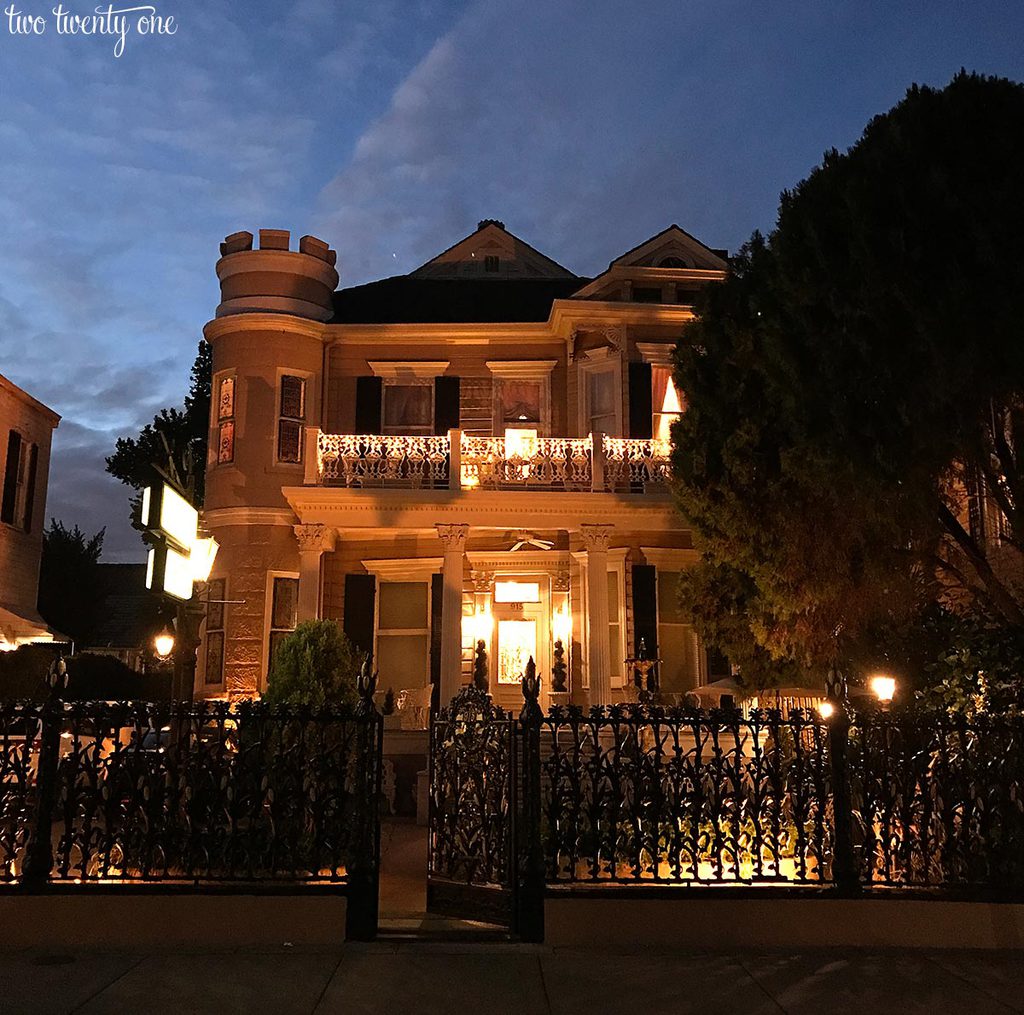 We ate dinner at Irene's Cuisine on St. Louis St. It was a 7 block walk, which was totally doable in the wedges I wore.
I ate at Irene's back in January, 2014 when I went for a long weekend trip with four of my college sorority sisters. The food is ah-mazing, so I had to take Brad.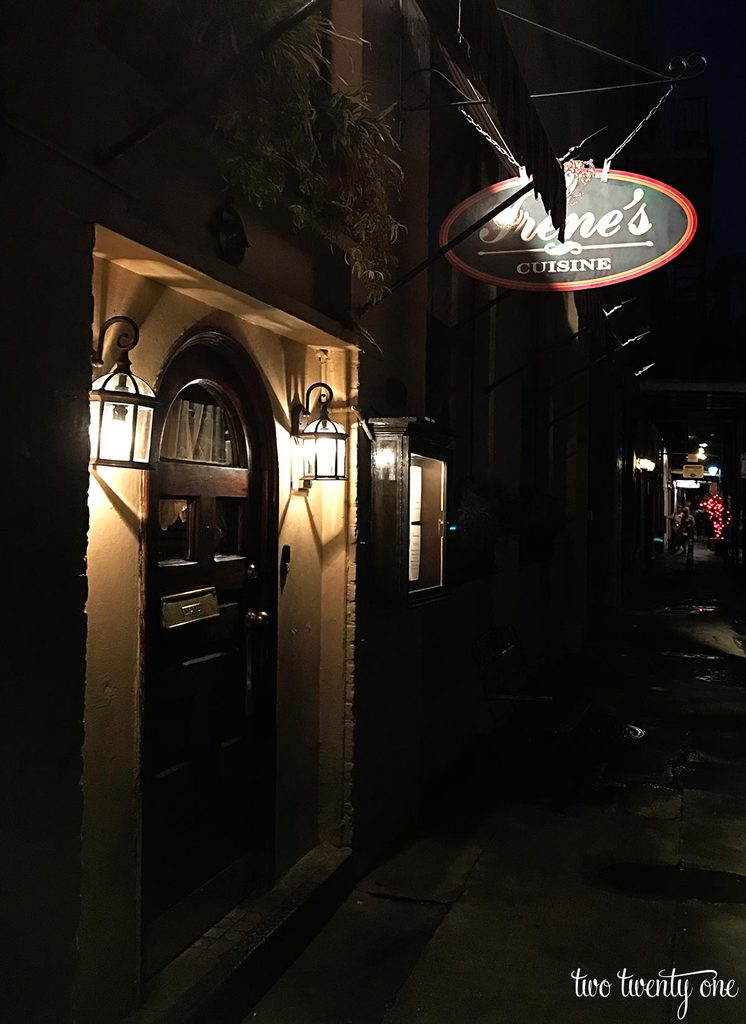 We started with the crabmeat gratin, which was delicious.
(Pardon the not-so-great photos– Irene's is a romantic establishment so it's fairly dark in there. But I tried my best to not have my photos look like Martha Stewart's food pics circa 2013.)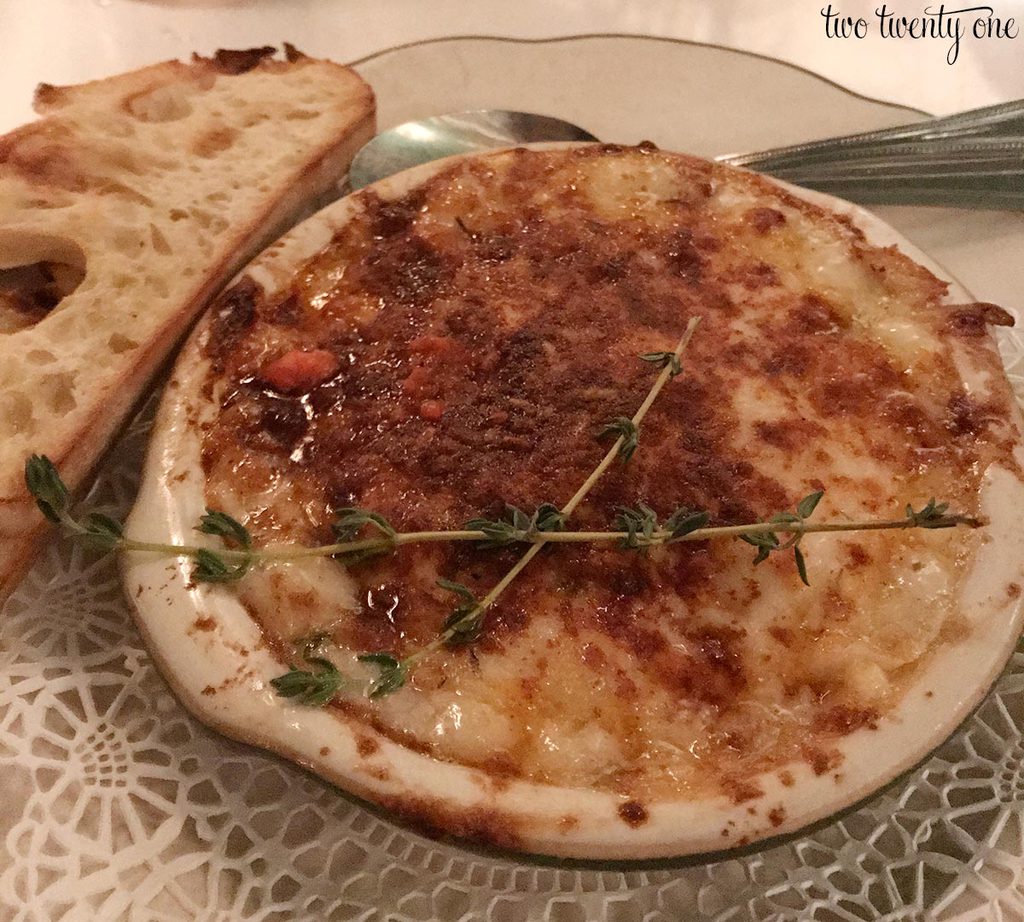 Both of us ordered the lasagna. Amazing.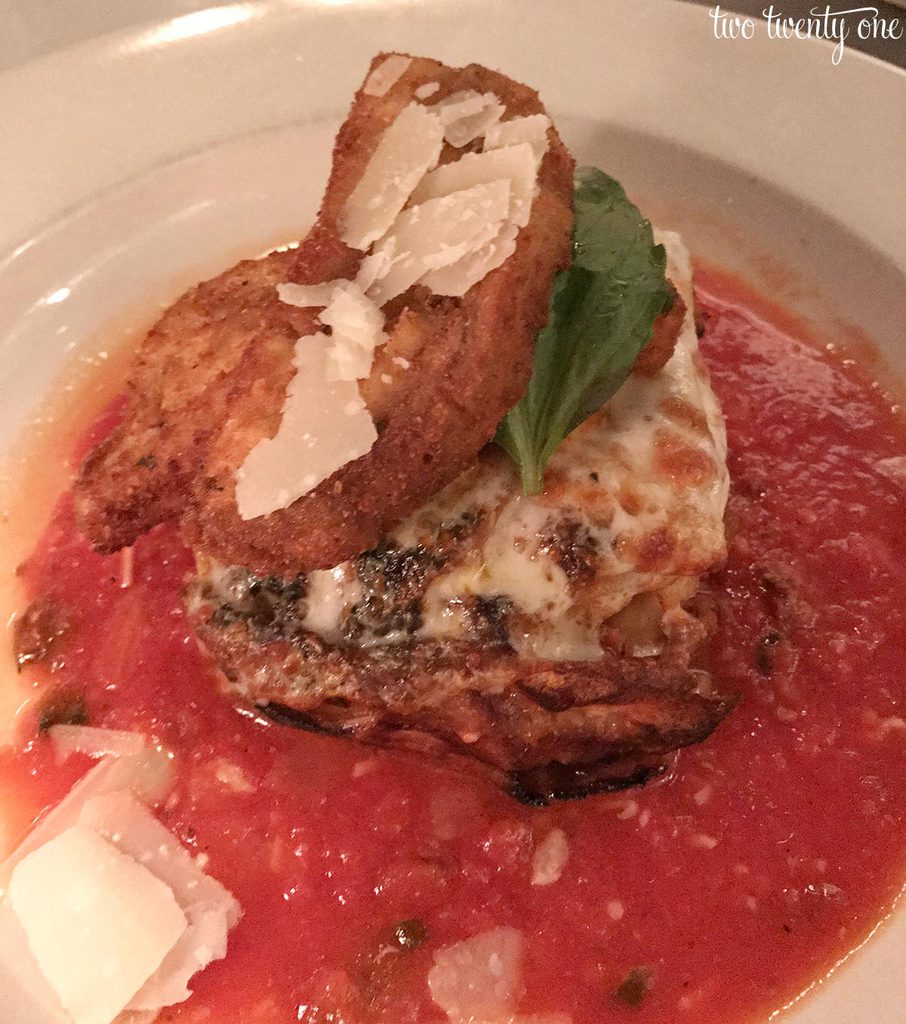 Brad had the chocolate mousse for dessert, which was great.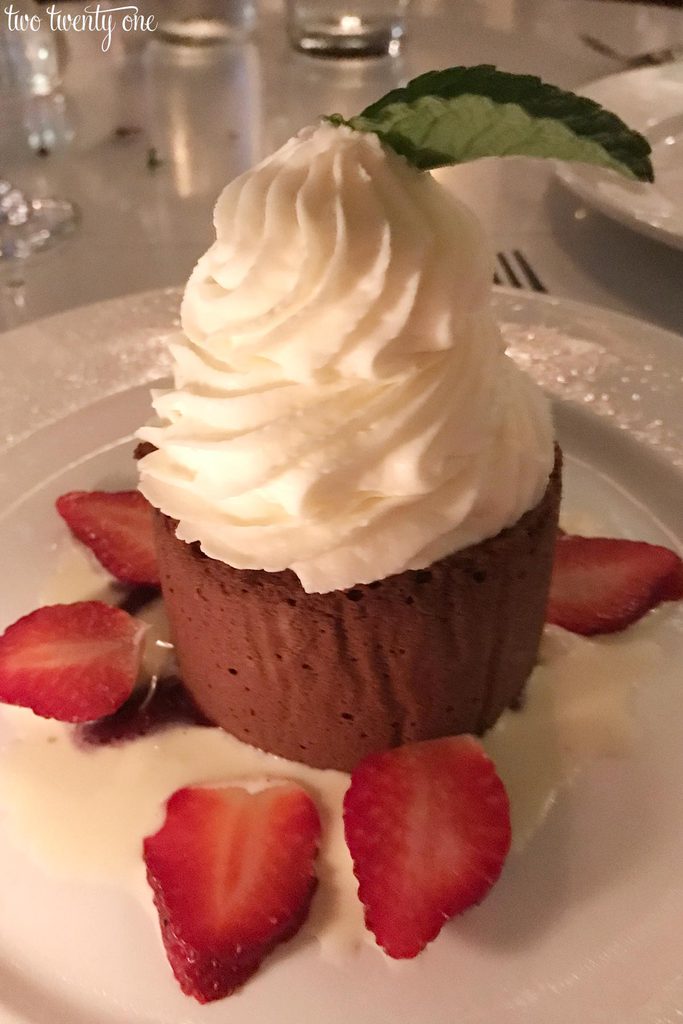 But hands down, the creole cream cheesecake is the absolute best cheesecake I've ever had.
I still have dreams about that cheesecake. So if you ever go to New Orleans and skip Irene's cheesecake, I'll have to shake you.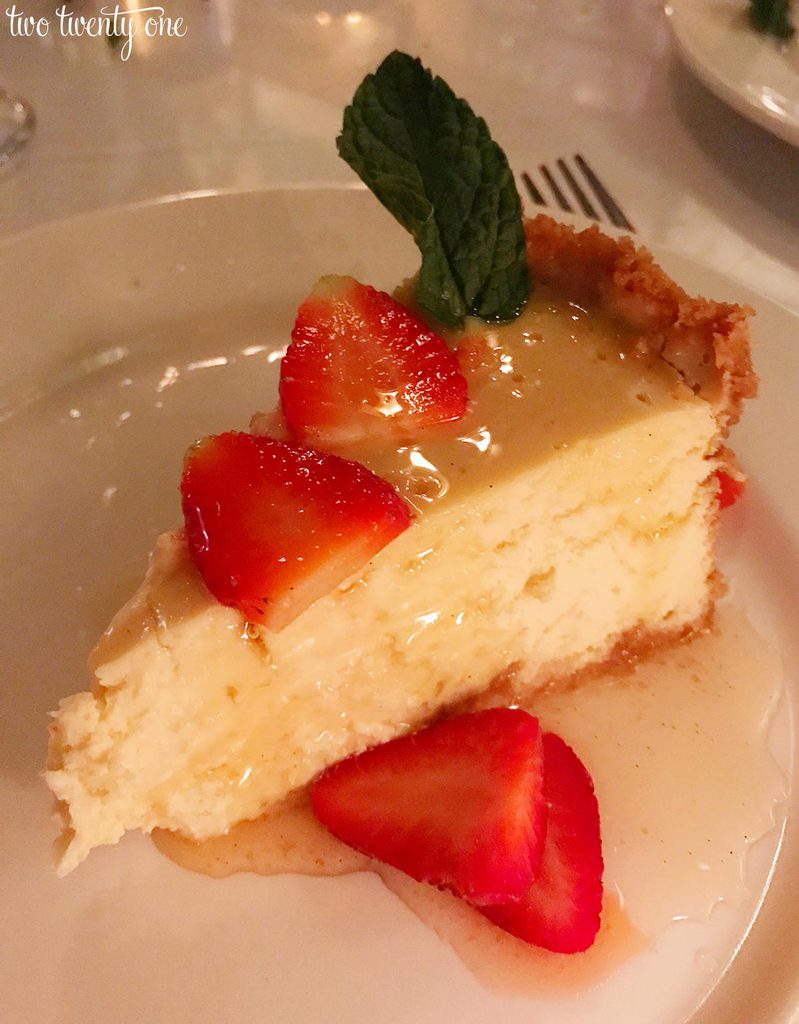 On our way back to the hotel, we decided to check out Bourbon Street.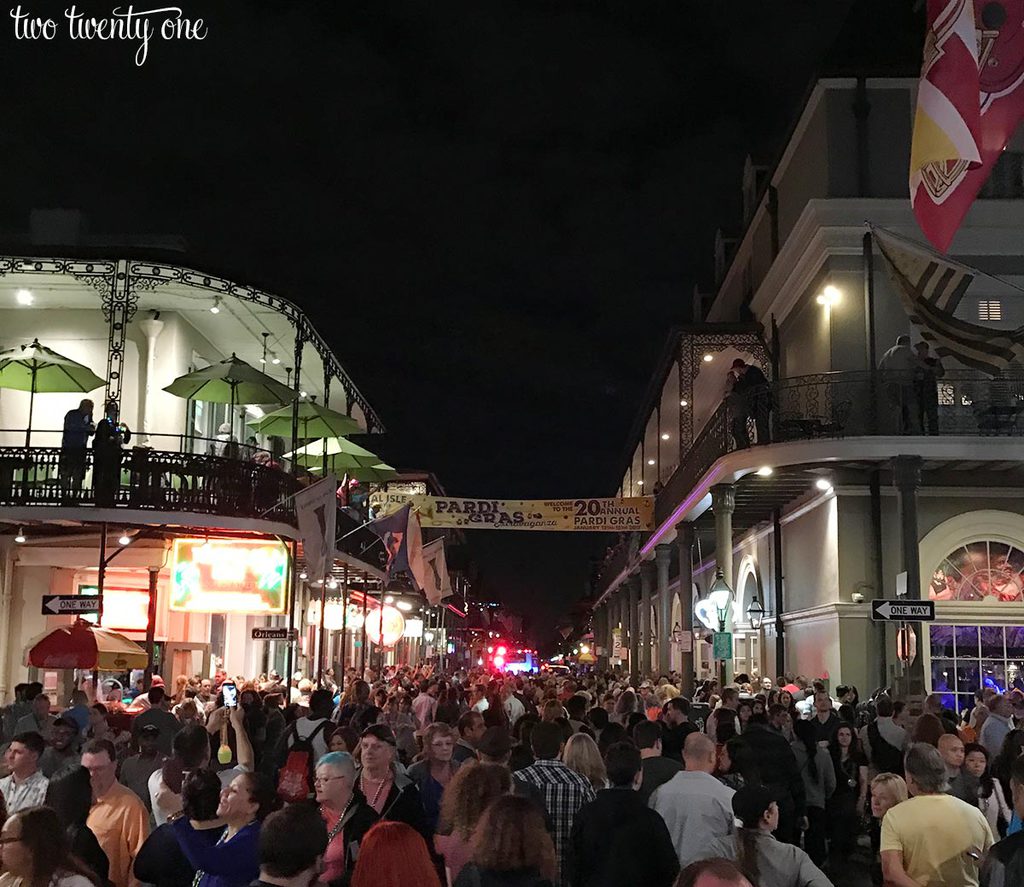 We bumped into a tiny parade called Pardi Gras. It was fun getting to experience a tiny taste of Mardi Gras, beads and all.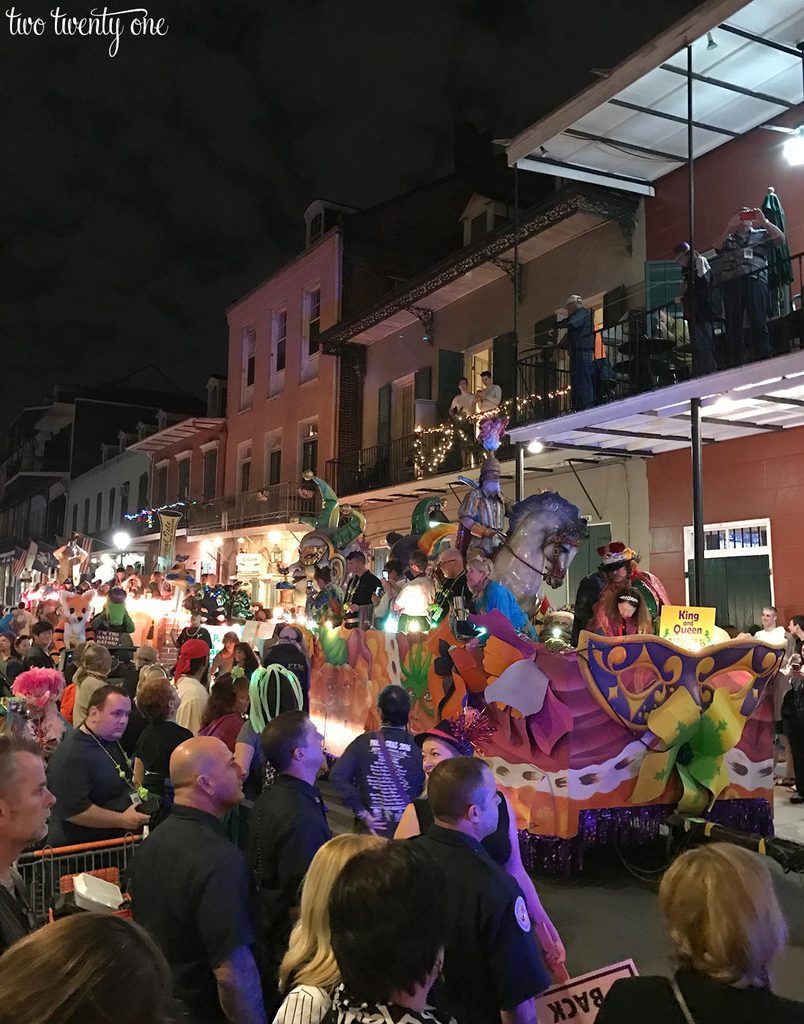 Here's my souvenirs from the parade. And I didn't even have to show mah boobs.
Continue reading about our trip!