It's my favorite time of year– peony season!
If you've been around for a while, or you follow me on Instagram (twotwentyone) you're well aware of this. I even have my own hashtag that I use to tag all my peony pics– #221peonies.
Almost the entire south side of our house is lined with peony bushes.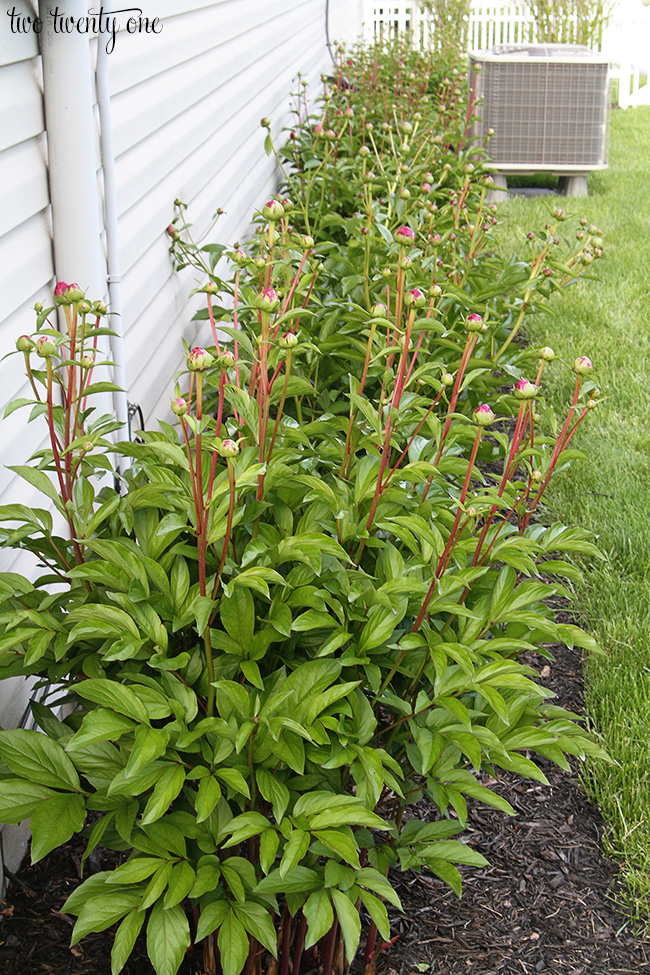 I posted a pic similar to the one below on Snapchat (chelsea221blog) last week and captioned it:
"My babies."
It's the truth.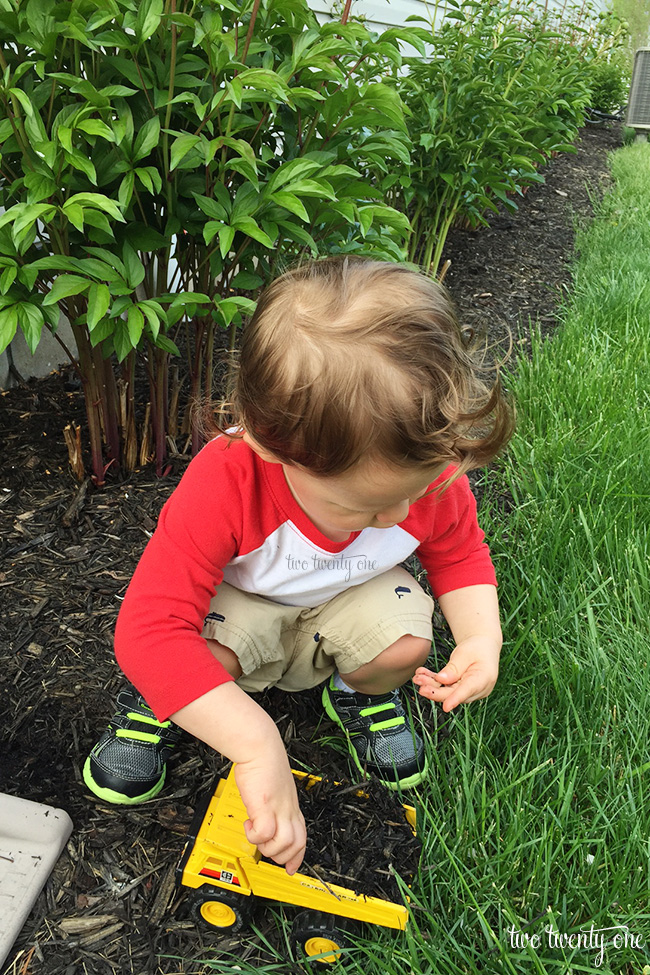 I've had seven peony bushes for the past few years, with the oldest ones planted in the fall of 2009 and spring of 2010.
Last fall, my in-laws brought me two small peony starters from their peonies. But it looks like they won't produce any blooms this year.
You can see one of the newer bushes second to the left in the photo below.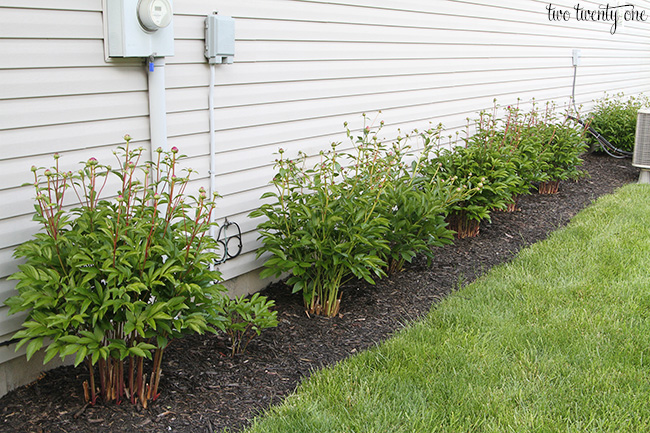 If you're interested in growing peonies, I wrote a post all about that subject. I cover everything from the best peony growing zones to how to promote root growth.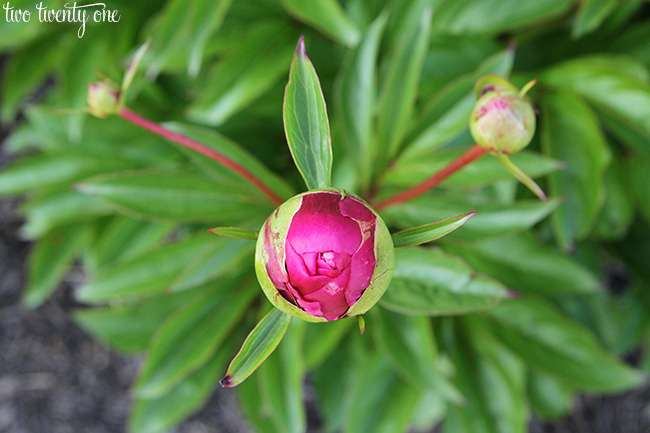 I have a few different varieties of peonies, although I have no idea of their specific names because most of my plants were divided from mature peony bushes.
Since there's said to be 3,000 varieties of peonies, I may never be able to find out the specific names of my peonies.
These are guesses, but I think I have at least these three varieties: Big Ben, Edulis Superba, and Sarah Bernhardt. But there's at least two other bushes I haven't been able to pinpoint yet.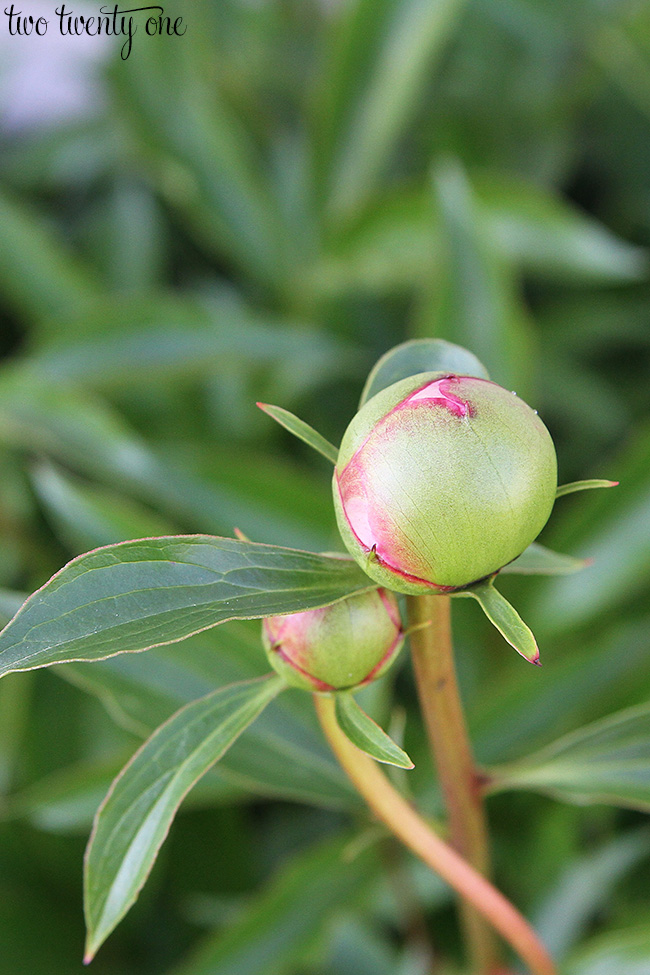 If you haven't caught on yet, I love photographing the peonies.
I'm positive my neighbors think I'm nuts.
"There she is again, taking pictures of those flower bushes. What a weirdo."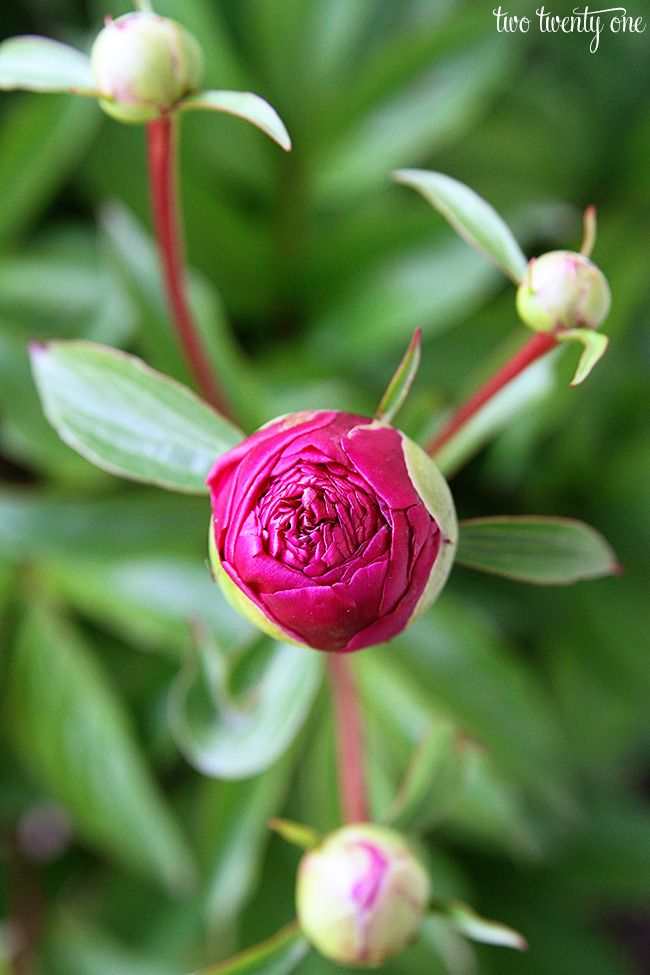 I've made it clear that whenever we move, I'm taking my peonies with me. Brad thinks I'm nuts, especially when I tell him moving in the fall would be optimum because that's the best time to transplant peonies.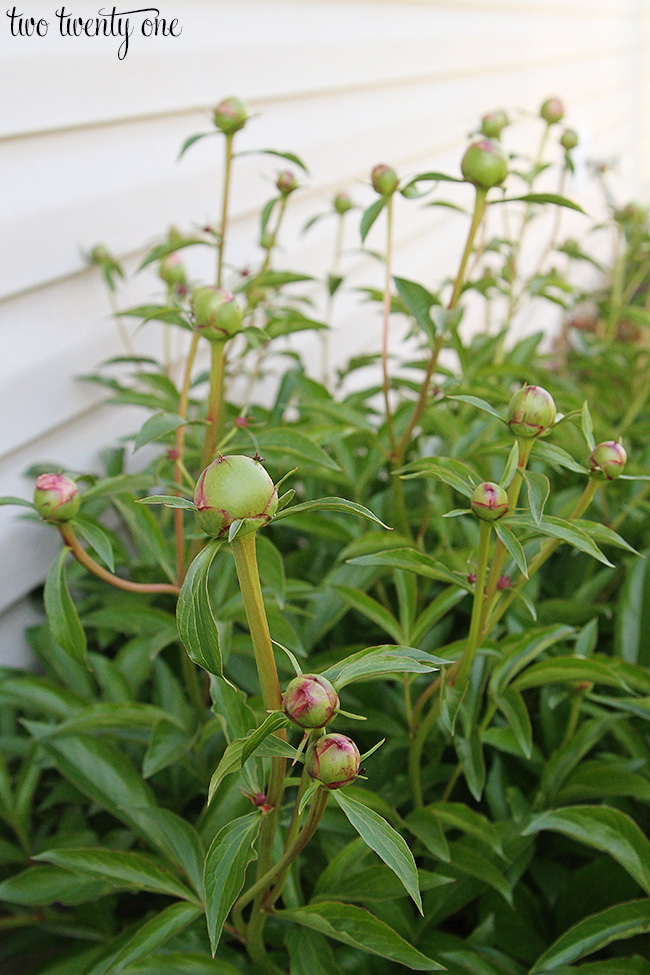 This bud is on my oldest peony bush. It was divided from a peony bush in my parents' yard.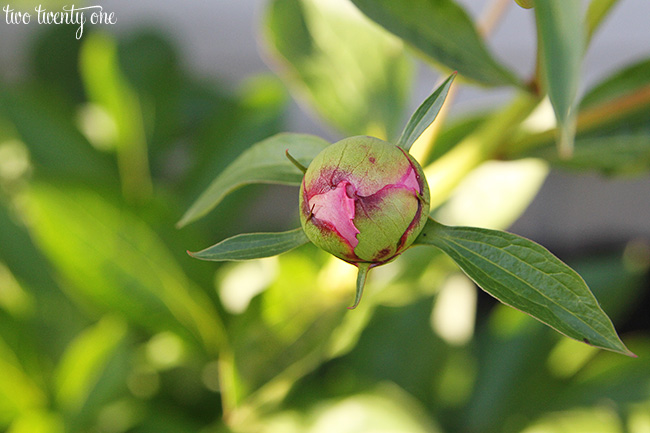 Don't worry, I'll be sharing more peony photos once they open.
I know you'll be on the edge of your seat.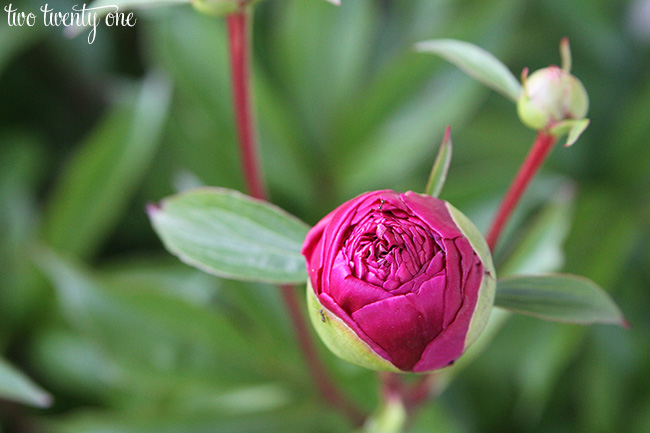 Again, if you're interested in growing peonies, check out THIS POST.
See my 2014 peonies here and here!