Have you ever wondered if anyone pinned an image from your blog?
I mean, aren't you the slightest bit curious?
Well, if you aren't curious feel free to carry on with your day. If you are curious continue reading.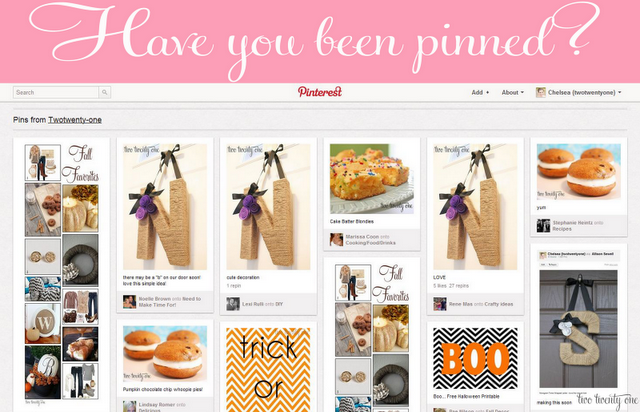 Ok so, you want to know who has pinned an image from your blog, how many times the image has been repinned/liked/commented, and even what people wrote as the caption to the image they pinned? (Someone wrote "Girly site but great cobbler recipe…" when they pinned my peach cobbler. I laughed.)
Go to: http://pinterest.com/source/INSERTYOURURLHERE
For example, mine is: http://pinterest.com/source/twotwentyone.net
I just realized that you can be a crazy stalker and do this with other people's blogs. 
Don't worry. No one will know, and I won't judge you.
Have a fantastic weekend, friends! I'll be filling my belly with deep fried cookie dough and Brad's grandpa's famous pulled pork BBQ.
Do you have any fun weekend plans? Have you eaten deep fried cookie dough? If you haven't, you should.