12 Uses For A Pressure Washer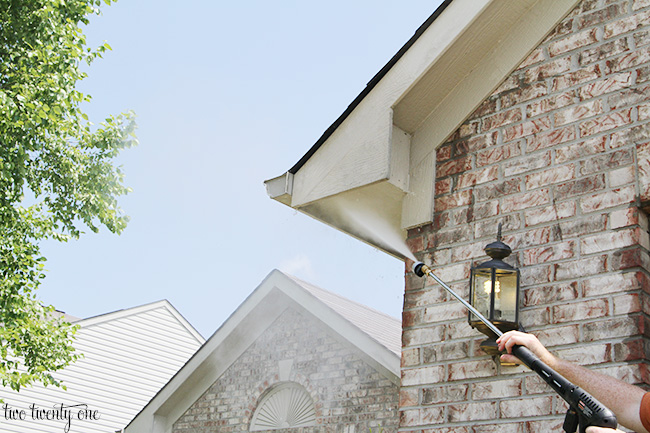 5. Knocking Down Spider Webs And Wasp Nests
When we have the pressure washer out we also knock down unwanted spider webs and wasp nests. FYI, we spray the wasp nests with wasp spray before we start spraying the nests with water. You don't want angry wasps flying at your face.