12 Uses For A Pressure Washer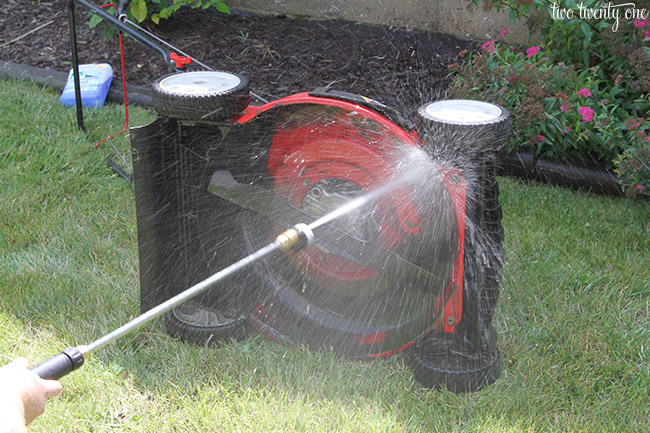 10. Lawn Mower
Like your car, your lawn mower deserves a bath every once in a while.
We also wash underneath our lawn mower. This can make a big difference in the efficiency of your lawn mower because grass and leaves gets stuck up under there.
Before Brad puts the mower up for the winter, he always gives the under carriage a good pressure washing so it's ready to go in the spring.