A few weeks ago, I mentioned on Instagram Stories that we have separate bank accounts and how I'm very pro separate bank accounts. But let me preface that with saying I'm pro separate bank accounts for us. It works for us. Would it work in every marriage? Probably not.
I know couples have different circumstances, so I think it's important I share our income situation. But I'm not dropping numbers because that's nunya business.
Brad works outside of the home and earns a full-time income. I work from home and earn a full-time income from Two Twenty One and How to Nest for Less, the other blog I own and operate. Since I'm also a full-time stay-at-home mom, my hours are weird. I work when I can– nap time, the tiny slivers of time the kids are playing nicely by themselves, after the kids go to bed, weekends. Basically most of my free time is spent working or thinking about work or talking about work with fellow bloggers. I have an assistant who helps me with HTNFL. I also have a babysitter who comes a couple mornings a week to help with the kids so I can run errands or get work done. But I'm still struggling, so I'm planning to increase the babysitting hours this summer.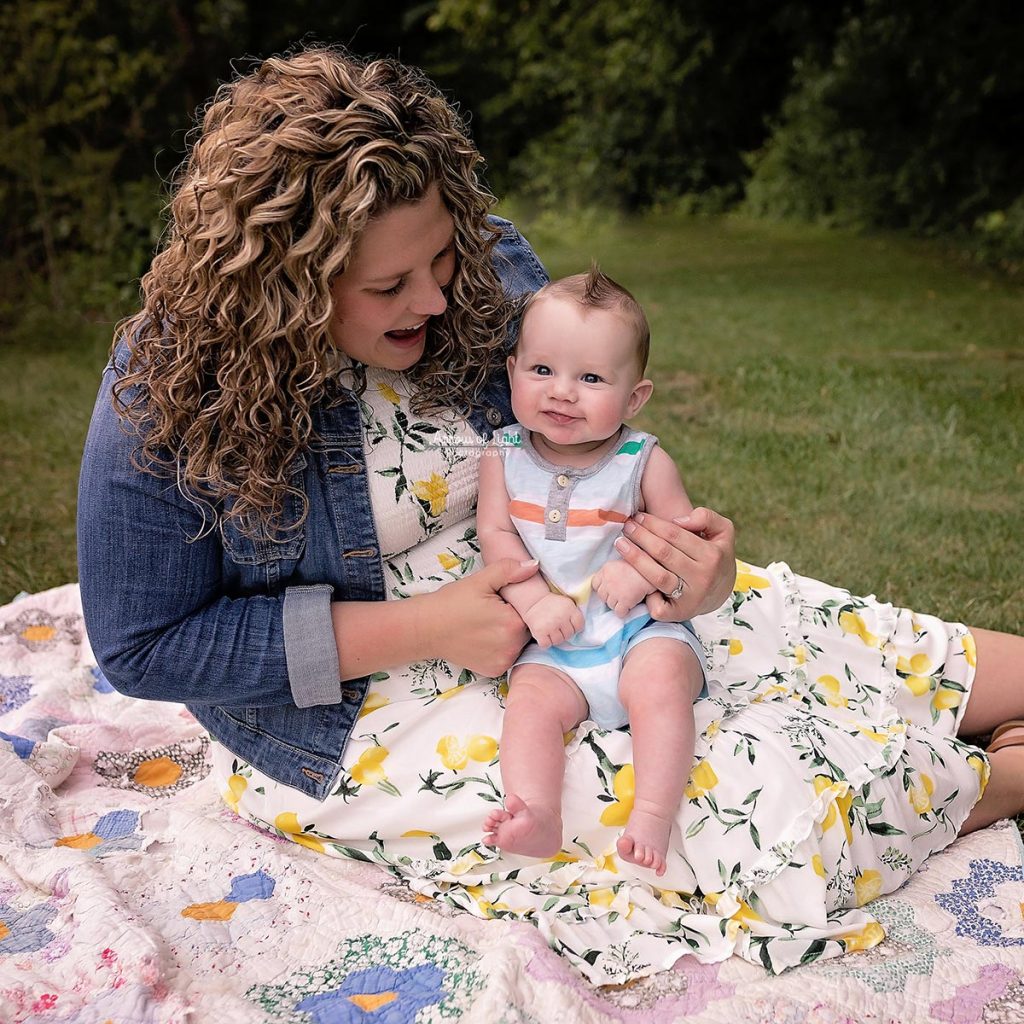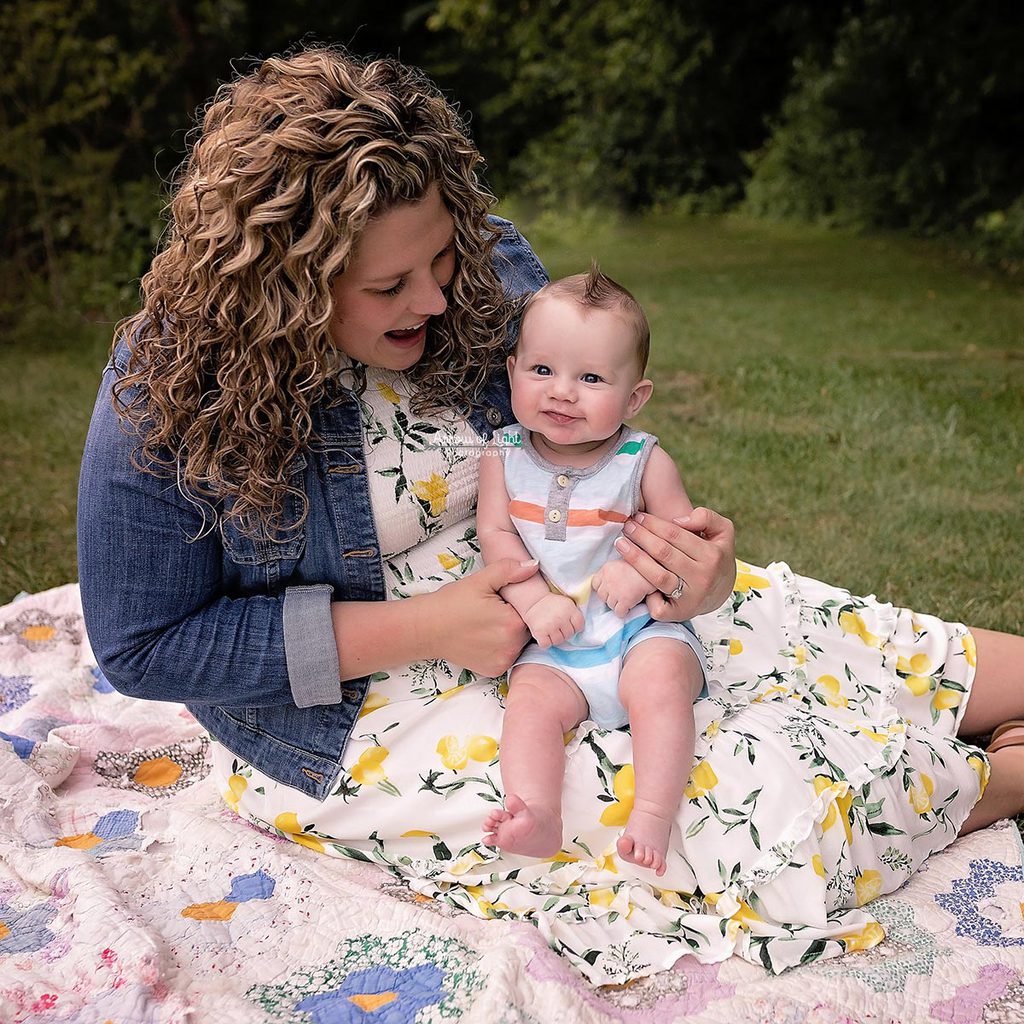 Why Have Separate Bank Accounts?
We've been living together for 12 years (married for almost 8 years). And I don't think we ever had a big sit-down conversation about who pays for what. It's just kinda been decided as stuff comes up.
Keeping our bank and credit card accounts separate has led to very few arguments over money throughout our relationship. In fact, I couldn't tell you the last time we argued about money. This is the main reason why we keep things the way they are. Like the motto says, "If it ain't broke, why fix it?"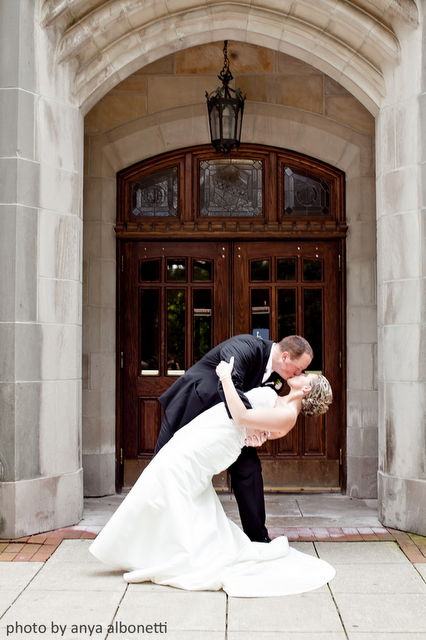 The Rules
The rules are pretty simple. Each person pays what they need to pay, invest, and save what they need to pay, invest, and save. And each person is expected to not carry credit card debt and pay off the balances every month. We trust that the other person is doing what they need to do.
In the end, we get pretty close to splitting stuff 50/50.
Household & Vehicle Expenses
Here's how we split household and vehicle expenses:
Me: mortgage, car insurance, gas for my car, groceries, toiletries, household essentials (cleaning supplies, laundry detergent, etc.), home decor, house cleaner, my credit cards
Brad: gas for his car, gas, electric, water & sewer, Internet, streaming services, trash removal, mobile phones, electronics & technology, tools, lawn maintenance service, home maintenance & improvements, car maintenance (he works on our cars), his credit cards
Brad used to cover our SUV car payment but we've paid it off. Now he's putting the money he would be using for the car payment into savings so we can have a hefty down payment when it's time for him to get a new vehicle.
Sometimes Brad will run to the store, and he'll obviously pay for it. And sometimes he'll put gas in my car.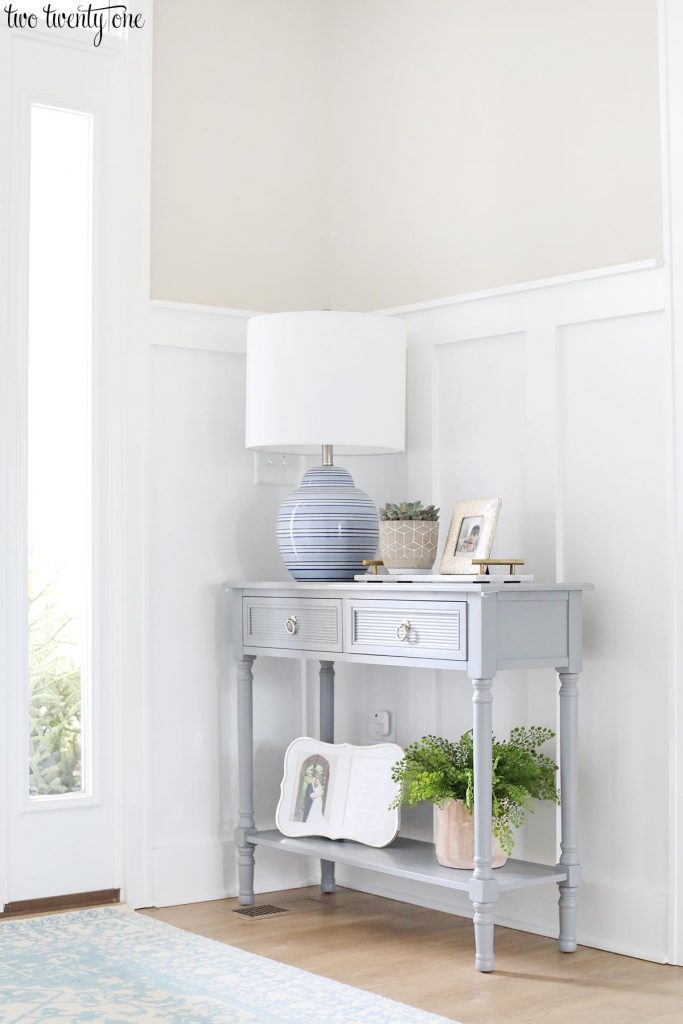 Eating Out/Carry Out
Since I buy the majority of the groceries, the deal is Brad pays whenever we eat out or carry out as a couple or a family.
Kids
Since I'm the most fashionable family member (no offense, honey), I buy the majority of the kids' clothes. Although if Brad sees something for one of the boys, he'll get it. And family members and friends will gift the kids clothes.
We don't buy many toys for the kids because they get plenty from family members and friends for birthdays and Christmas.
Lessons, leagues, and zoo & children's museum memberships are paid for by family members who gift them to the kids for their birthdays or Christmas.
Brad contributes to the boys' 529 college savings accounts each month out of his paycheck. Family members also contribute to the boys' 529 accounts instead of gifting them toys.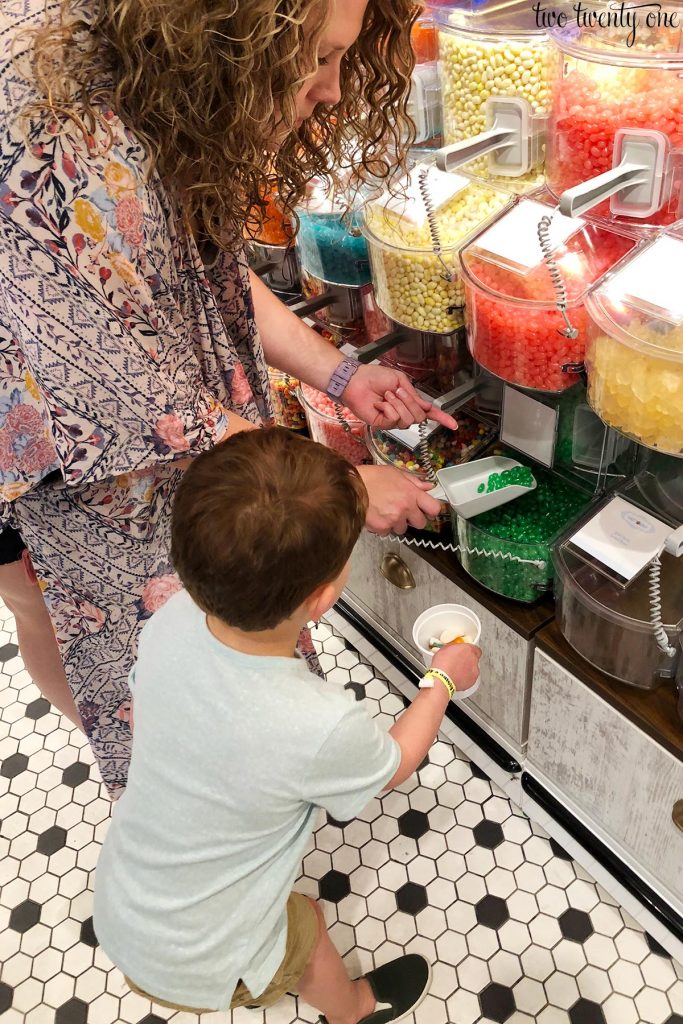 Date Nights & Family Outings
Brad usually pays but sometimes I'll pay. Or sometimes we'll give experiences as birthday or Christmas gifts to one another. For example, last month we went to see Metallica. The tickets were Brad's birthday and Christmas gifts from me. And when we took Owen to Monster Jam in February, Brad bought those tickets.
Grooming
He pays for his haircuts. I pay for all the stuff I do to my head and face.
Healthcare
Since I'm self-employed, Brad carries the health insurance for our family so the premium is taken out of his paycheck. He also has money taken from each paycheck that goes into our health savings account. His employer matches the contributions to a certain extent. Everyone in our family uses the HSA to pay for doctor visits, procedures, and medications.
Vacations
We typically split up vacations with one person paying for flights and the other paying for hotel and meals. Or however it works out so that we're both paying about the same amount.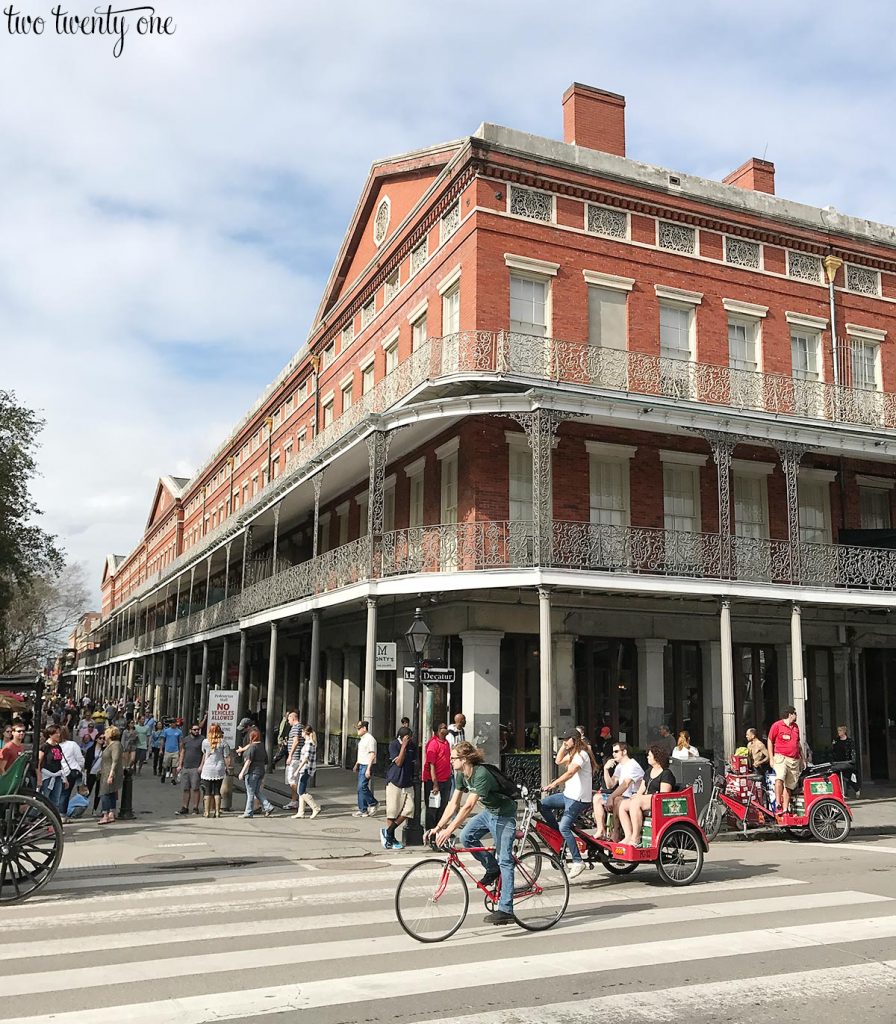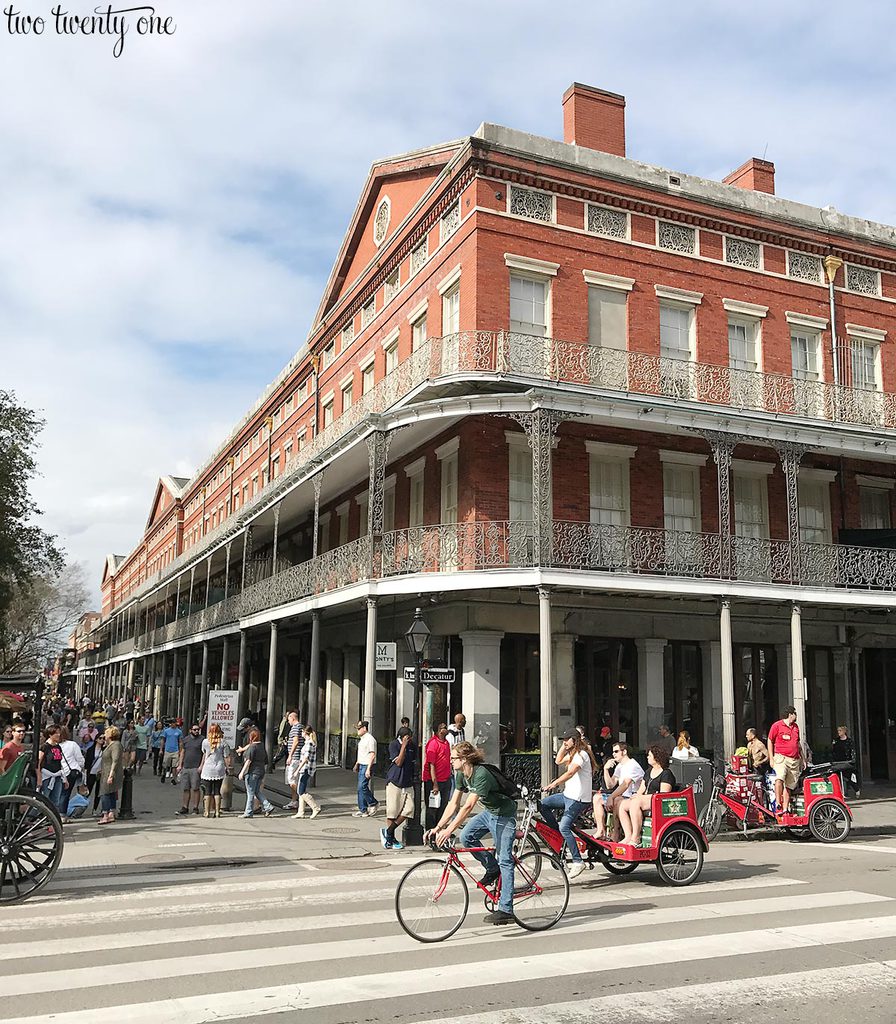 Retirement
We do what our financial planner tells us what to do. But each person's retirement comes out of their own accounts.
Spending Money
Once all of our bills are paid, each of us can do whatever we want with our remaining money. If Brad wants to buy guitar parts or pedals? Ok, great. If I want to buy a new pair of shoes? Wonderful. He has never nitpicked or questioned me when he's seen the UPS guy drop off a stack of boxes. And I've never done the same to him. Because as long as all the bills are paid, contributions to retirement funds, kids' college funds, and savings are made, we don't care what the other person is spending his/her money on.
Is anything free game to purchase with spending money?
We have an agreement that any large purchases (typically stuff costing more than $500) need to be discussed with the other person.
What do you recommend if you're a stay at home mom with no additional income?
Do what's best for you and your situation. I haven't been in this position so I can't say what has worked or what hasn't. But if you're wanting money to spend with no questions asked, I'd sit down and talk this over with your partner. Yay for compromise!
Acceptance
I'm going to get real real right now. After we got married, one thing I had to do was accept the student loan and credit card debt Brad brought to our marriage while I had none, except for my car payment. Was I salty at first that his debt was holding us back? Yes ma'am. I was still a somewhat selfish twenty-something. But after a while I thought, "Chelsea, accept it, move on, and work together to get rid of it." And that's what I did. That's what we did. Together, we got rid off $125,000 of debt, paying off everything except our mortgage in 2.5 years. You can read all about that here and here.
In Conclusion
Do what's best for you and your marriage. If you have shared accounts and it's working for your marriage, great! But if you don't like having a shared account, talk it out and come to a compromise. Maybe that means having a shared account that you each put X amount of money into each month to pay for shared things. And separate accounts for each person's spending money.