This post was made in collaboration with Curel®.
Remember at the beginning of the month when I said I was going to start using Curel® Hydra Therapy Wet Skin Moisturizer? In case you missed it, Curel reached out and asked me to try their moisturizer for a month. I gladly agreed in an attempt to get my dry, cracked feet looking and feeling better. And to improve the overall health and moisture of my skin in general.
Well, I'm back to report back on how things went.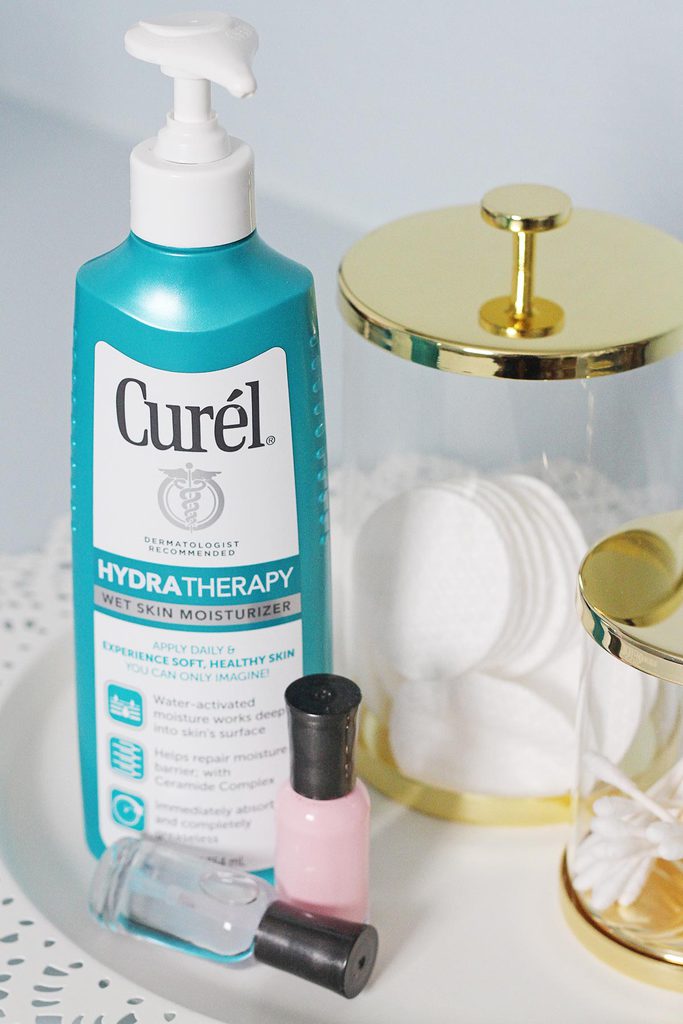 I used the lotion after each time I showered, but before drying off. I know it may sound strange to put lotion on wet skin, but that's how this lotion works. Because after showering, skin cells expand, which provides an easy pathway for moisture into skin. The lotion contains a ceramide complex that penetrates the surface of the skin, helping to replenish and repair the moisture barrier of the skin.
The lotion is greaseless and immediately absorbed into my feet so I didn't have to sit and wait for it to dry before I could walk around.
After using Curel Hydra Therapy daily for a few weeks, I've notices a change to my entire skin. And not only did it help with my feet, but it also made the rest of my skin softer, and healthier looking. I can definitely tell a difference on my arms and legs. My skin feels moisturized all day.
Brad ended up using the moisturizer as well. What's mine is his and what's his is mine and all. Apparently, he was stealing it to use on his face and arms after showering. He said he liked that it's fragrance free and that he could tell a difference pretty soon after starting to use the moisturizer.
I'm not too terribly upset about the early spring this year because I'm happy to report that I'm ready for sandal season now. My feet and toes are noticeably smoother and healthier looking. The crack in my big toe has healed. Thank goodness, because that was getting painful.
I obviously didn't want to gross you out with a full-on foot shot, so here I am modeling a pair of my favorite summer wedges. As you can see, my feet and toes look healthy.
My DIY pedicure doesn't look horrible either if I do say so myself.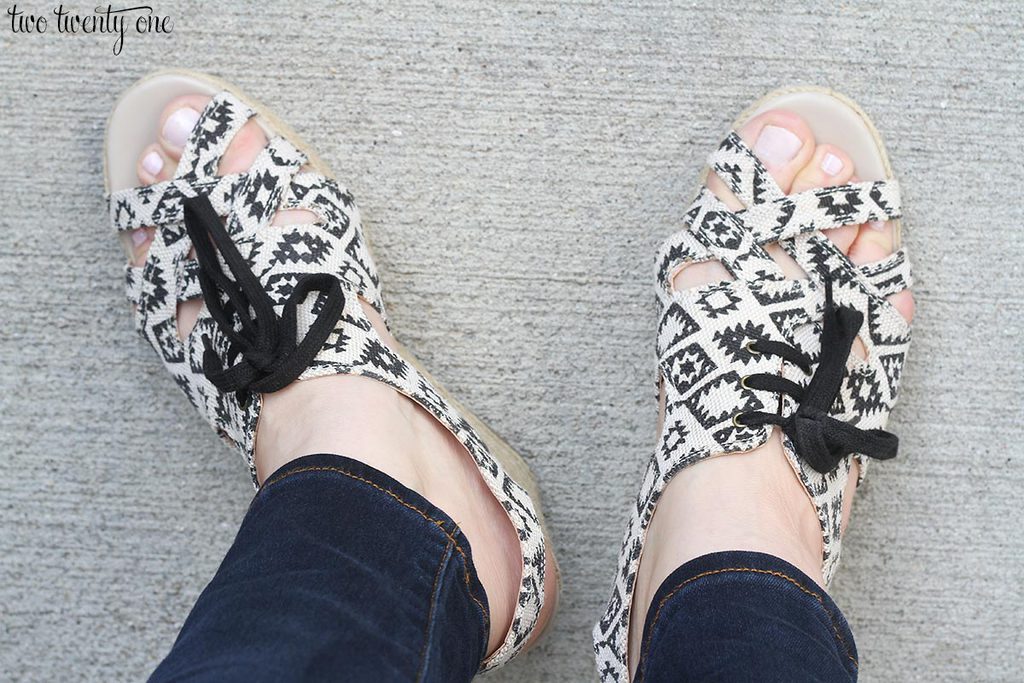 I'm going to continue to use the lotion throughout summer since my feet, especially my heals, seem to get dry and cracked when wearing sandals. This helped me treat my dry skin, so if you haven't found a moisturizer, I recommend trying Curel Hydra Therapy.
This post was made in collaboration with Curel®.