Playroom Window Treatments
Since we're hopefully, wrapping up a lot of the work on the house next week, I'm trying to work on some window treatments around the house before this baby boy makes his appearance. One of the reasons I waited this long was because a lot of the windowsills need to be sanded, and I didn't want to risk new window treatments getting covered in dust. That, and I'm always paralyzed by big decor decisions. Also, the lots on both sides of us are finally getting houses (our closest neighbors have been 4 lots away), so it's probably time to start living more privately.
One of the rooms at the top of my tackle list is Owen's playroom. It has two walls with a trio of windows on each wall. One set faces south and the other faces west. So this room gets tons of light throughout the day.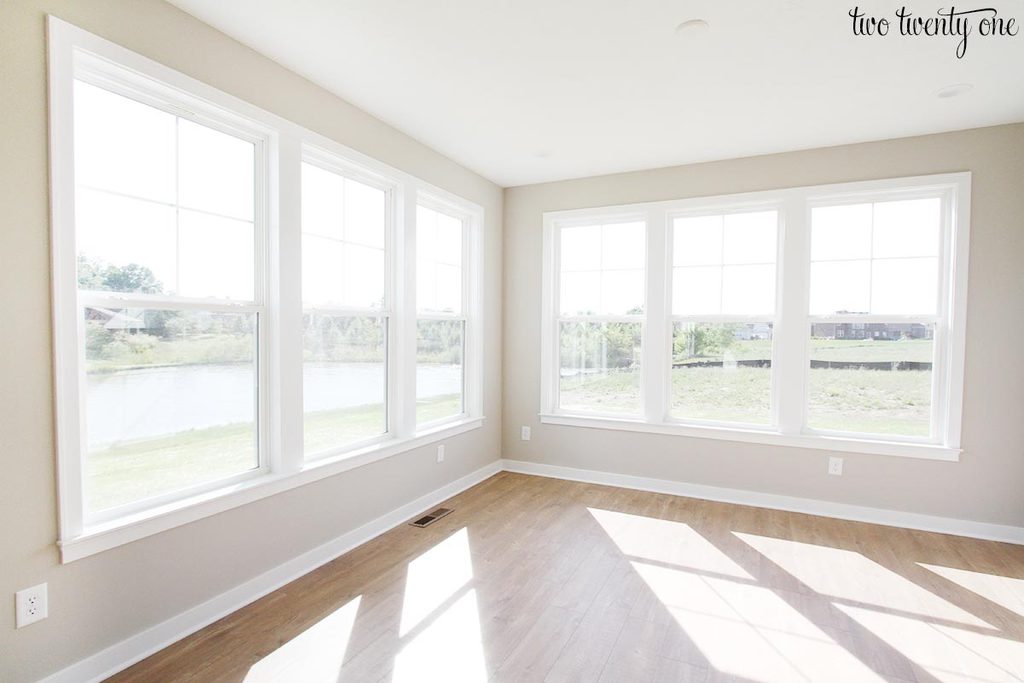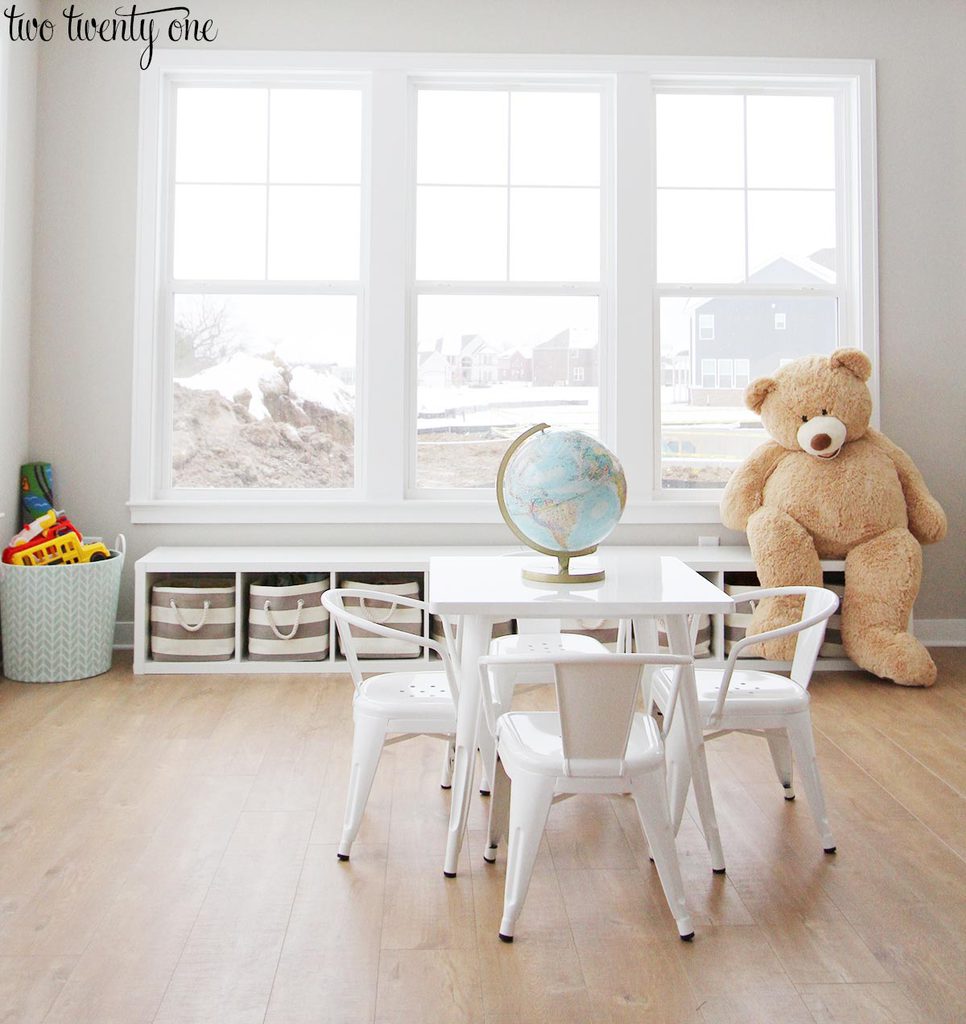 Right now I'm debating between 2″ white faux wood blinds and top down bottom up white cellular shades. I don't know what I'll do about curtains yet, but I added gray curtains to the Photoshopped images so the windows don't look completely sad and bare.
I did the mock up images only using the west-facing windows because the drywall guys were working in the playroom yesterday so I couldn't get a photo of the south-facing windows.
With the 2″ faux wood blinds, I have the option of tipping the blinds up or down to direct the light. And I can obviously lift them up if we want more light to come into the room.
The faux wood blinds have more of a classic, traditional look to them.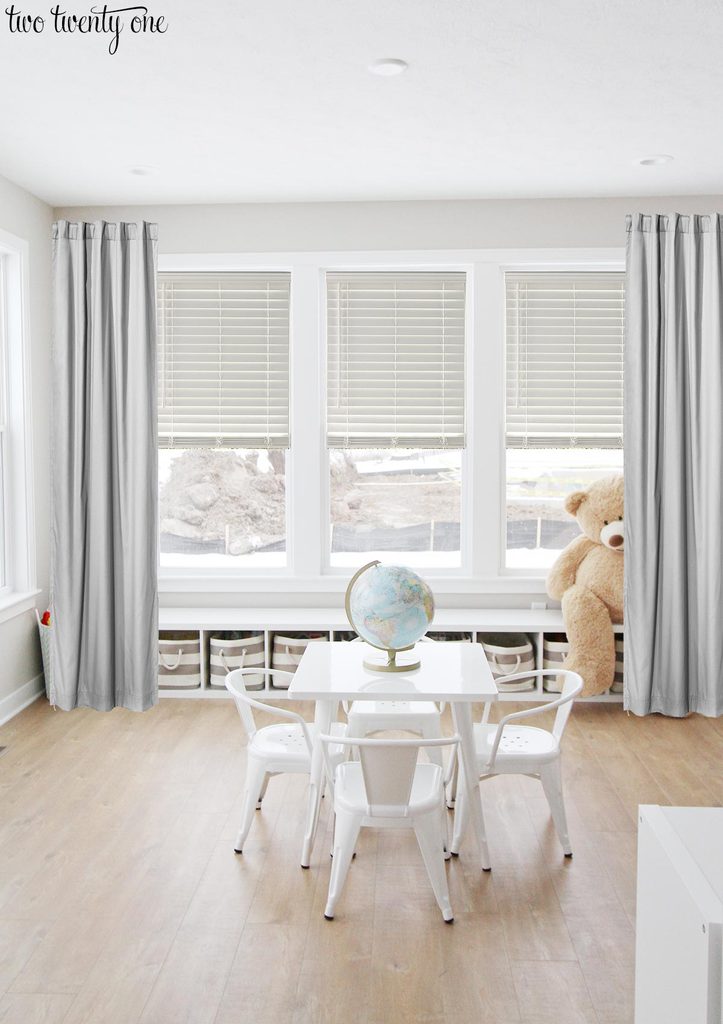 With the top down bottom up cellular shades, I have the option to move the top of the blinds down to let more light in, while still maintaining privacy. I can also lift the bottom of the shades up as well to let in more light or to be able to see outside.
The cellular shades have more of a modern, clean look to them.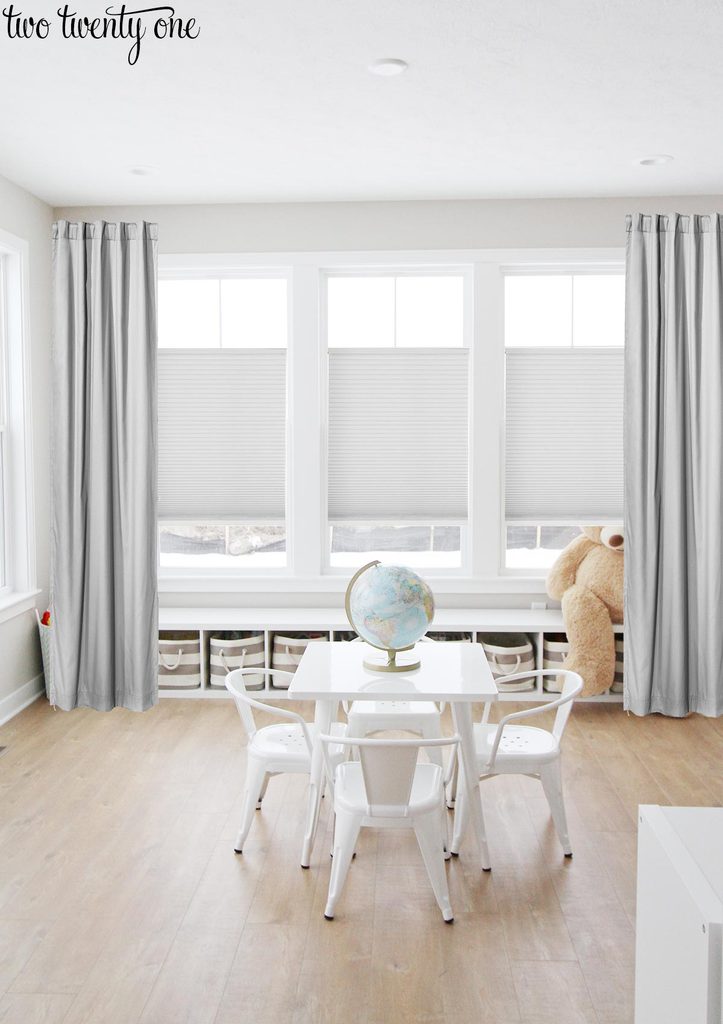 So, what do you think? Weigh in below by choosing your favorite option.