Here are my picks for the 2020 Nordstrom sale!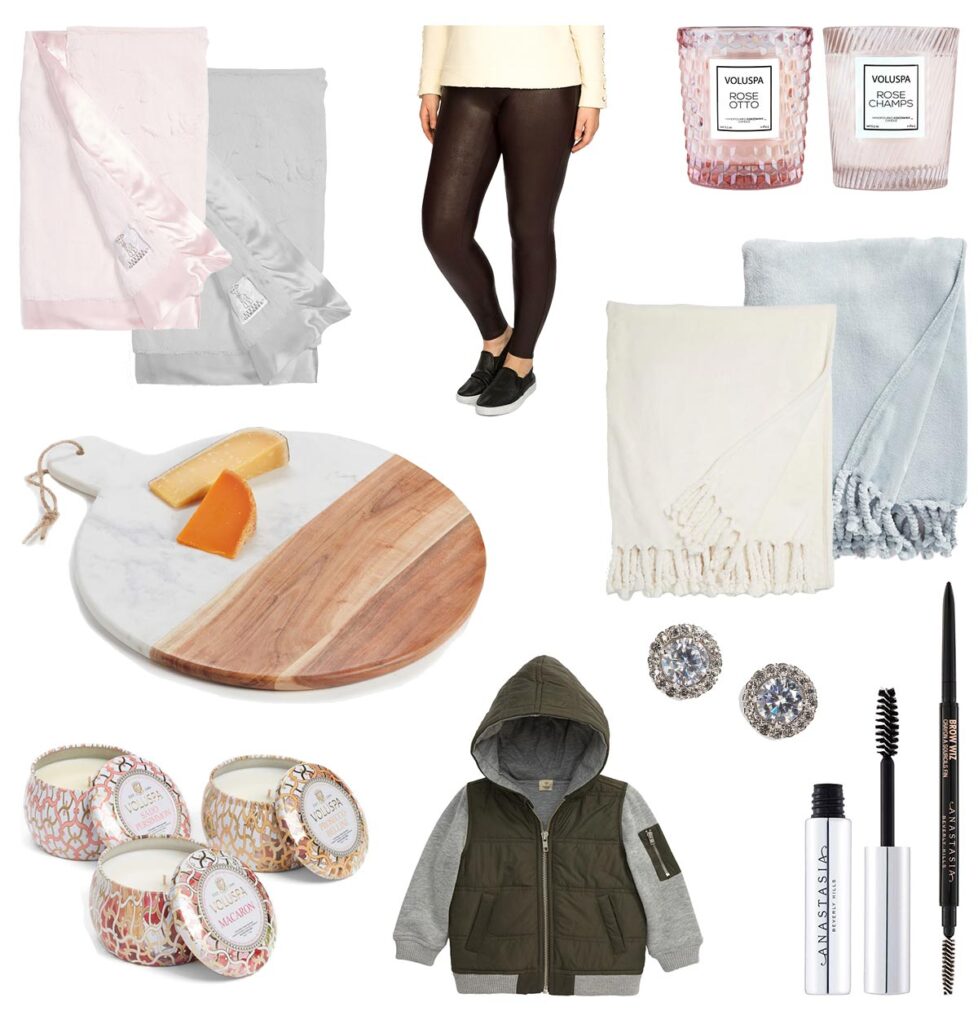 Baby & Kid

Tucker + Tate Jeans
I love these jeans. They come in sizes 2T to Little Kid 7. The jeans typically cost $29, but they're on sale for $18. I bought multiple sizes during previous NSales so Owen has worn them for a couple years. They're pretty durable, have 2% spandex so there's some give, and easy to pull up and down for little kids who are new to potty training. If you're familiar with Cat & Jack boys' jeans from Target, I will say that these jeans hold up MUCH better than C&J.
Owen is ~49″ and 55 pounds. He fits into size 7 with room for him to grow.
Jacket
My kids don't wear heavy coats in their car seats because it's dangerous. Instead, I dress them in thinner jackets like this stylish nylon and fleece jacket. I bought it for Emmett during last year's NSale, and I love it. I'll show it in my Instagram Stories today.
The gray and green jacket comes in sizes 3M – 24M. The black and green version comes in sizes 2T – 7.
Emmett wore the size 24M last year, and he'll be able to fit into this year as well. Owen fits in the size 7 with room to grow.
Baby Blanket
This baby blanket is a splurge, but I love it for a really nice baby gift OR a keepsake blanket. I bought one for Owen during a previous NSale. My dentist sent Emmett one when he was born. I joke it's because I dropped a couple thousand on dental work the year leading up to when Emmett was born.
Matching PJs
I'm always on the hunt for matching pajamas for the boys. It's hard to find pjs that come in an array of sizes to fit both of them because Owen is typically a size 8 and Emmett is a 3T. I grabbed these robot pjs for them.
Women's Clothes & Beauty

Earrings
These are my everyday earrings. Love them. Not too big, not too small. Lots of sparkle. Go with everything. Mine are platinum. I've been wearing the same pair daily for a year and a half. So they're well worth the $50 price tag.
I do think they come with a standard back, so I had to swap them out with a pair of disc backs from another set of earrings in order to perk up the earrings a bit.
These are a great gift idea for someone who has everything, IMO.
I just saw the earrings have sold out. I'm linking some similar pairs:
Faux Leather Leggings
I bought these faux leather leggings during the 2019 NSale, and I love them. They come in sizes XS-XL. Petite is also available.
If you're looking for these faux leather leggings in petite, tall, sizes 1X-3X, or if they sell out at Nordstrom, they're on sale for the same price as Nordstrom HERE!
And speaking of Spanx, my favorite Spanx bodysuit is on crazy sale– all sales final though. I paid at least $20 more when I bought mine. Comes in sizes XS – 3X and nude or black.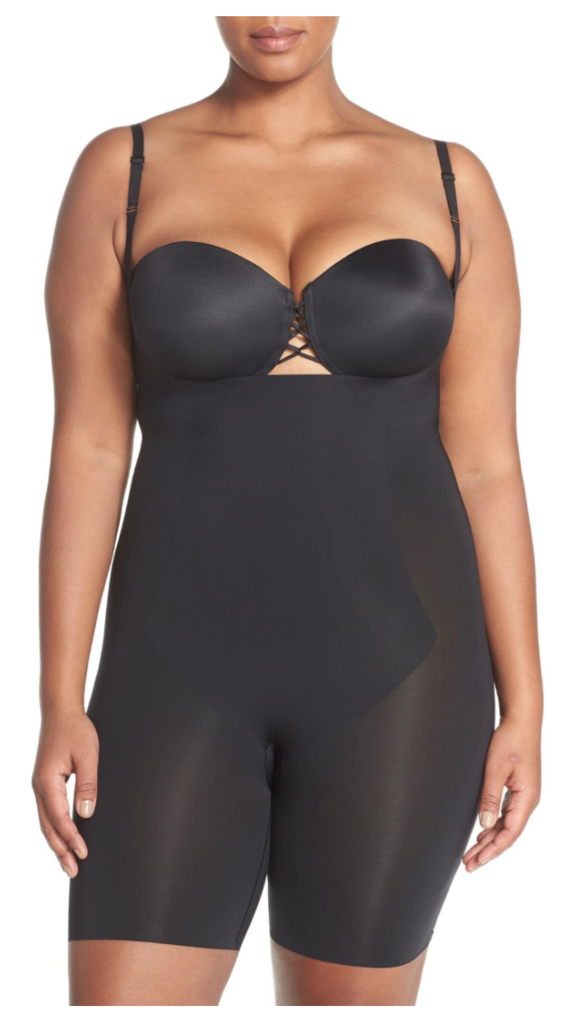 Black Leggings
These leggings are my all-time favorite (available in sizes XXS-XXL and 1X-3X). I wrote about them a little more in-depth, in this post.
Lash Serum
I bought this lash serum last year and really liked it. I used the serum on my lashes and my eyebrows to help grow in some patches I had over-plucked for years.
Brow Kit
I bought this brow kit last year and loved it. It's a really good deal because you get the eyebrow pencil AND brow gel, which is typically $22 on its own.
Home

Throw Blanket
I have this plush throw blanket in vanilla and love it. It's a super cozy blanket for less than $26. Comes in six different colors. Very soft. The boys recommend it for fort building. Great gift idea!