I'm not gonna lie, I was really underwhelmed with this year's NSale. There were a lot more deals last year, especially in regards to baby and kid stuff.
Right now, the Nordstrom Anniversary Sale is open to cardholders (you can apply here). But if you don't feel like taking out another credit card, you can wait until the sale opens up to everyone on Friday, July 19th. So bookmark this post (or pin it) and come back on the 19th.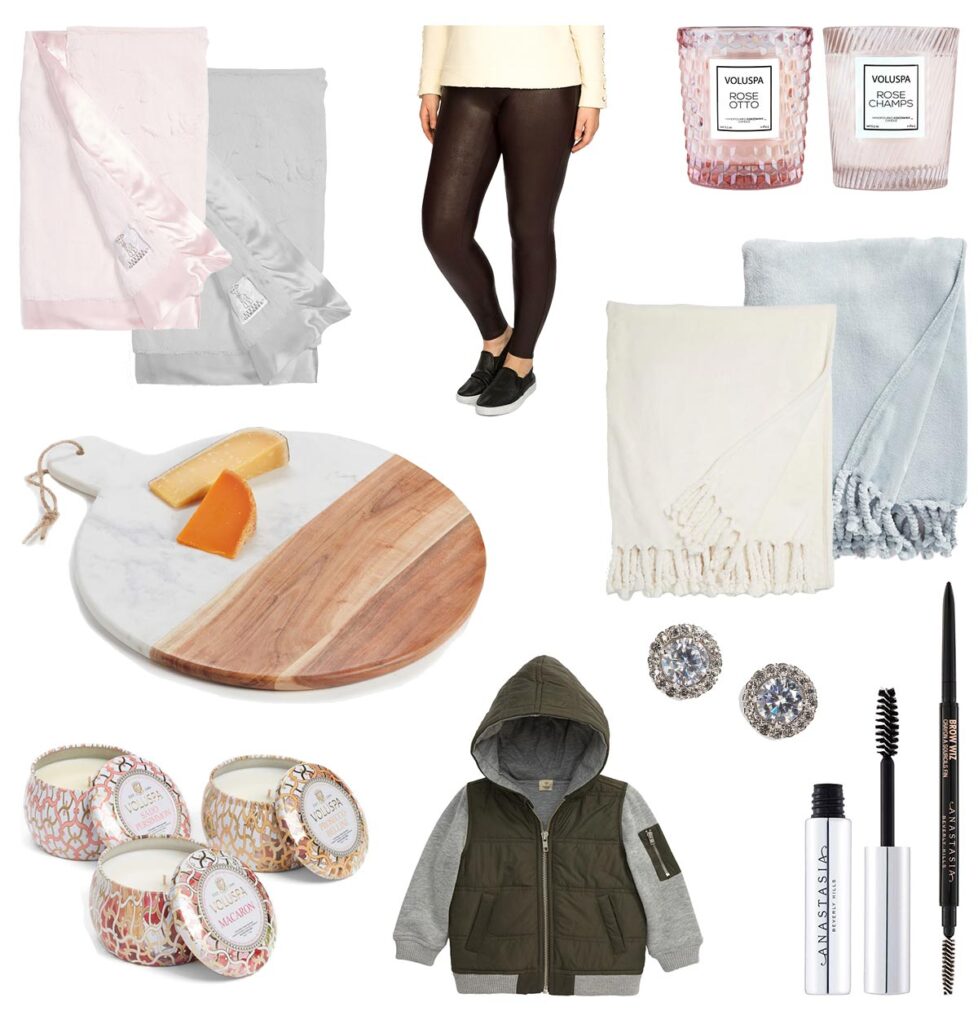 Baby & Kid

Tucker + Tate Jeans
I really like these jeans. They come in sizes 3 month to 24 month and 2T to Little Kid 7. I bought multiple sizes during a previous NSale so Owen has worn them for a couple years. They're pretty durable, have 2% spandex so there's some give, and easy to pull up and down for little kids who are new to potty training.
Fleece Jackets
My kids don't wear heavy coats in their car seats because it's dangerous. Instead, I dress them in thin, fleece jackets like this North Face fleece or this stylish nylon and fleece jacket.
Boxer Briefs
I bought a set of these boxer briefs for Owen. They get really good reviews so I figure we'll give them a try.
Baby Blanket
This baby blanket is a splurge, but I love it for a really nice baby gift OR a keepsake blanket. I bought one for Owen during a previous NSale. My dentist sent Emmett one when he was born. I joke it's because I dropped a couple thousand on dental work the year leading up to when Emmett was born.
Maxi Cosi Infant Car Seat
This Maxi Cosi infant car seat is very similar to the one we used with Emmett. I loved it because it's lightweight and goes up to 30 pounds.
Maxi Cosi Convertible Car Seat
Great price on this Magellan Max convertible car seat!
Home

Marble & Wood Serving Board
This marble and wood serving board is a lot like the one I have in our kitchen.
Throw Blanket
I have the plush throw blanket and love it. It's a great blanket for less than $26.
Candles
Sales like this are when I like to buy candles to try out or to buy as gifts. I love Voluspa so I grabbed this set. I figure if I'm not a huge fan of one of the smells (just smelling it, not burning it), I can put it in my gift stash.
Women's Clothes & Beauty

Earrings
I have very similar earrings that I wear daily. Love them.
Faux Leather Leggings
I bought these faux leather leggings last year, and I love them. They come in sizes XS-XL and 1X-2X.
Black Leggings
The Zella leggings are my all-time favorite (available in sizes XXS-XXL and 1X-3X).
Eyebrow Kit
I bought this eyebrow kit because I use this eyebrow pencil (soft brown) so I figured why not try the brow gel with it.