It's that time of yearrrrr– the infamous NSale! I've never done a post with my favorite picks, but some people on Instagram said they wanted me to share so here I am. If you're tired of having the NSale jammed down your throat, feel free to go ahead and skip this post. I get it. Come back when I shove Amazon Prime Day in your face (4 more days!).
Right now, the Nordstrom Anniversary Sale is open to cardholders (you can apply here). But if you don't feel like taking out another credit card, you can wait until the sale opens up to everyone on Friday, July 20th. So bookmark this post (or pin it) and come back on the 20th.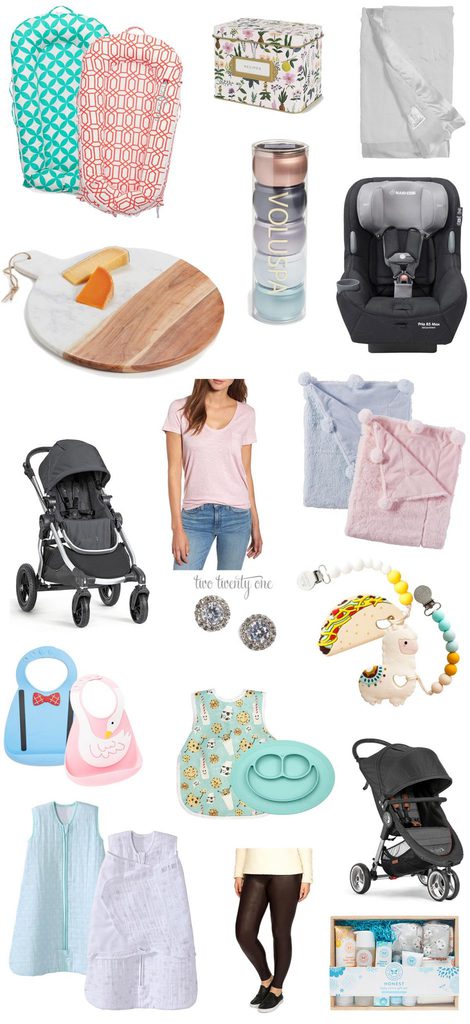 For those of you sticking around– let's get this party started. I've divided everything into categories to make things simpler.
Baby

A Few Baby Notes
DockATot
We LOVE ours. Emmett has slept in his in our bed (the DockATot is meant for co-sleeping– it shouldn't be used in a crib) from Day 1. He sleeps for 7-8 hours at night and takes a 2-3 hour nap during the day in it. Whenever he sleeps in it, we also use this for peace of mind. The Nordstrom sale price on the DockATot Deluxe is awesome. There's two different listings for them– here's one and here's another.
City Mini Stroller
I love this stroller. I bought our City Mini secondhand on Craigslist for our trip to Seattle and Alaska three years ago. This specific stroller is $100 less during the NSale than what it's listed for on Amazon right now.
Humidifier
We have this humidifier, and I really like it.
Baby Blanket
This baby blanket is a splurge, but I love it for a really nice baby gift OR a keepsake blanket. I bought one for Owen during a previous NSale. My dentist sent Emmett one when he was born. I joke it's because I dropped a couple thousand on dental work last year.
Maxi Cosi Infant Car Seat
This Maxi Cosi infant car seat is the same one we're using for Emmett. I love it because it's lightweight and goes up to 30 pounds.
Maxi Cosi Convertible Car Seat
Great price on this Pria 85 convertible car seat! We used this model with Owen for a couple years, and we have one for Emmett.
City Select Stroller
Really great price on this City Select stroller, which is available in 4 colors. An extra seat can be added, plus a glider board so it can carry up to 3 kids. There's also a bassinet attachment that can be used.
Home

A Few Home Notes
This marble and wood serving board is a lot like the one I have in our kitchen.
Clothes & Accessories

A Few Clothes & Accessories Notes
I've worn these Nadri earrings every day for years. Not kidding. The Zella leggings are my all-time favorite (available in sizes XXS-XXL and 1X-3X).