It's Amazon Prime Day as well as a big sale day for Walmart and Target! I'm going to share my favorite finds from all three retailers here. I'll update this post often so keep checking back throughout the day. Use the Table of Contents to easily navigate to things that are of interest to you.
Keep in mind that now is a great time to grab birthday and Christmas gifts!
And be sure to follow me on Instagram Stories and Facebook because I'll share things there as well! If a link isn't working, send me a message on Instagram!

Nordstrom NSale
Everyday Earrings
My everyday earrings are on sale! I love them. Not too big, not too small. Lots of sparkle. Go with everything. Mine are platinum. I've been wearing this pair daily for three and a half years and they're still going strong. They're well worth the $64 price tag.
I think they come with a standard back when I bought them, so I had to swap them out with a pair of disc backs from another set of earrings in order to perk up the earrings a bit.
These are a great gift idea for someone who has everything, IMO.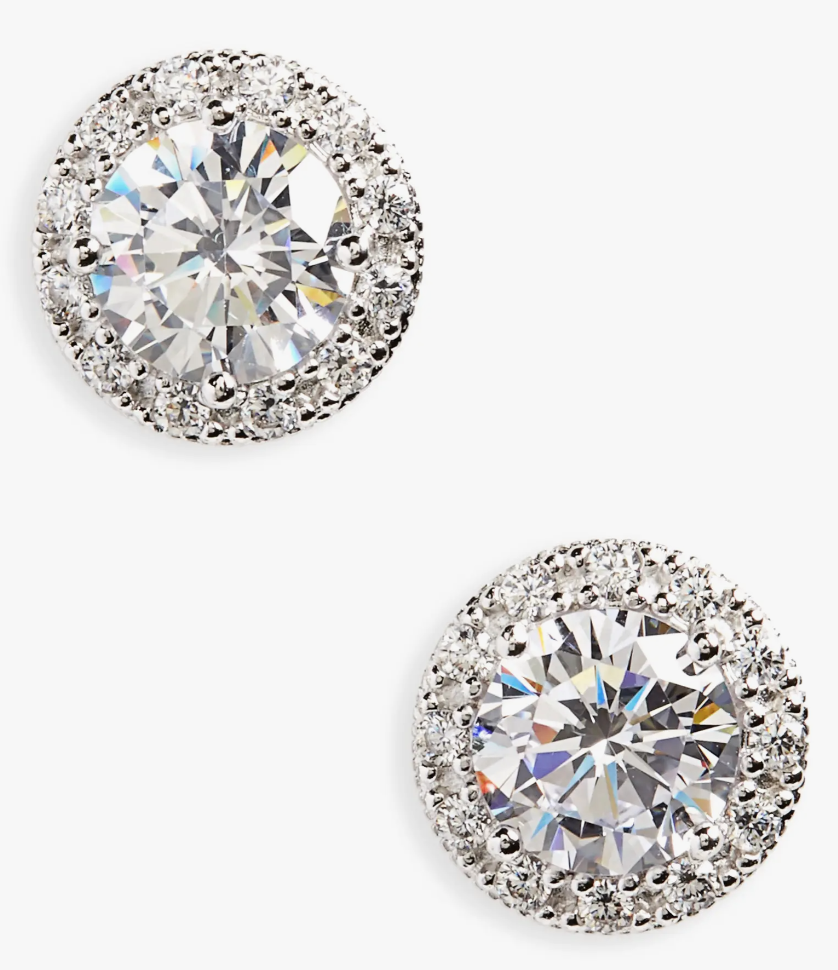 Faux Leather Leggings
I bought these faux leather leggings during the 2019 NSale, and I love them. They come in sizes XS-XL. Petite is also available.
If you're looking for these faux leather leggings in petite, tall, sizes 1X-3X, or if they sell out at Nordstrom, they're on sale for the same price as Nordstrom HERE!
Basic Leggings
My all-time favorite basic leggings (available in sizes XXS-XXL and 1X-3X) are on sale. I wrote about them a little more in-depth, in this post.
Amazon Prime Days
Kids Smart Toothbrush Gaming Experience
I recently bought Owen this manual smart toothbrush that turns teeth brushing into a gaming experience for kids. It's on sale for $9! It's so cool, and he actually looks forward to brushing his teeth. You can download the free gaming app on your smartphone or a tablet. Owen uses his iPad. He earns diamonds for brushing different areas of his mouth, and then he can buy things with his diamonds. I'll share a video of him using the toothbrush on my Instagram Stories. They also have a powered toothbrush, and it's on sale for $20. I know lots of dentists say we should brush our kids teeth until they're 10, but by the end of the day with these feral children, the last thing I want to do is wrestle them and brush their teeth for 2 minutes. So I've chosen to phone in this personal care activity. And Owen saw the dentist a couple weeks ago, and they said he's doing a great job brushing his teeth. *drops mic*
Apple AirTags
Apple AirTags are on sale! Attach them to your keys, put them in your luggage, shoot, you an even put one in a watch wristband and attach it to your kid.
Gaming Racing Wheel and Pedals
I get asked about our gaming racing set up all the time. The wheel and pedal are currently on sale! Our whole setup is linked in my Amazon Store – Gaming.
Outdoor Solar Pathway Lights
Our pathway lights are on sale! I love these. They have a dimmer so you can customize the brightness.
Kids Bento Boxes
These quality Bento boxes are on sale for 50-54% off! Emmett uses a monster truck themed Bento box for his preschool lunches. I like that he can open the box on his own so a teacher doesn't have to help him open it or a bunch of small containers.
Samsung Frame TV
We have a Frame TV in our bedroom and love it!
Air Purifiers
Our air purifiers are on sale! I've never seen them this low. We have the bigger air purifier in our bedroom because it's such a large room. The kids have the smaller air purifiers in their bedrooms. I bought them last fall when we had a lot of allergy symptoms, especially Owen. He'd wake up with a phlegmy throat. But after I put the air purifier in his room, his symptoms improved.
If you buy the smaller air purifier, I highly recommend getting a cover as well. The cover extends the life of the filter. I remove our covers about once a month, shake them off outside, and then wash them in the washing machine and hang to dry.
USB Charging Port
We have this charging port in our office area to charge the kids' tablets and our security cameras. It's nice having two outlets and two USB ports.
Favorite Everyday Sneakers
My favorite everyday sneakers are a Lightning Deal! Some styles have already sold out but my black on black pair is still available.
Portable Phone Charger
I bought this portable phone charger before I went to Las Vegas last month, and I love it. I can get multiple charges out of it and it charges fast. I have the white version, but the black is a better deal right now.
Favorite Giant Umbrella
I LOVE this massive 68″ umbrella so much, we own three. It's on sale for $21.56! Perfect for the bus stop!
Favorite Coffee Maker
Our coffee maker is on sale! We've had this coffee maker for six years. It has 28,000 4.5 star reviews for a reason.
Ecobee SmartThermostat
It's a big of a splurge, but our smart thermostat is on sale. We really like it. I like that I can control the temperature of the house from my phone.
Landscape Spotlights
Ahhh! My landscape spotlights are on sale! Click here to see them in action!
Favorite Nightlights
My favorite nightlights are on sale! I have them all over our house.
Kids Protective Ear Muffs
The kids' noise canceling headphones are on sale for less than $12! They use them when we go to Monster Jam and when we watch fireworks.
Magnetic Tiles
Select MagnaTiles and Picasso Tiles are on sale! Owen and Emmett play with these nonstop. And trust me, these things are durable.
Puddle Jumper Kids Life Jacket
Save 30% on select puddle jumpers! Owen used one and Emmett still uses one.
Fiskars Products
My favorite pruning snips are on sale! These are great for cutting flowers.
Favorite Pillows
Our favorite pillows are 40% off! Nearly 150,000 4.5 star reviews. Enough said.
Favorite White Noise Machine
My favorite white noise machine is on sale for 36% off! Each of our kids has one in their rooms. We love them.
Infrared Thermometer
I bought this infrared thermometer a year ago, and I love it. I use it in the kitchen (and I ask Alexa "At what temperature is chicken considered fully cooked?") and I've even used it outside in my cut flower garden to check on the temperature of the soil this spring.
VTech KidiZoom Camera
Emmett's camera is on sale for 31% off!
FitBits
Select FitBits are on sale! I have the Inspire2, which is on sale for $66.50. I swapped out the band it came with for this tortoise shell, resin strap.
Instant Pot Air Fryers and Pressure Cookers
Select Instant Pot products are up to 29% off!
Cricut Machines & Accessories
Up to 30% Cricut machines, heat presses, and more.
iRobot Roomba Robot Vacuum
Shark Vacuums
Select Shark upright, cordless, and robot vacuums are on sale!
Ring Video Doorbells & Bundles
Ring Video Doorbells & Bundles are up to 54% off! My mom has a Ring video doorbell and she loves it.
Ring Cameras & Bundles
Ring Cameras & Bundles are 30% off with Prime!
Ring Home Security Systems
Ring Home Security Systems are up to 49% off!
Blink Security Doorbells & Bundles
Blink Security Doorbells & Bundles are 24% – 50% off!
Echo Show Devices
Echo Show Devices are up to 63% off! We recently upgraded our kitchen Echo Show to this fancy one with motion detection. And we upgraded to an Echo Show 5 in our bedroom.
Kids Fire Tablets
Kids Fire Tablets are up to 50% off!
Fire Tablets
Fire Tablets are up to 53% off!
Echo Dot
The Echo Dot is on sale for 60% off!
25% Off Beauty & Personal Care
Take. Advantage. Of. This. Sale. So many products are on sale! I'm highlighting my personal favorite below.
Target Up to 40% Off Select Hair Tools
I'm kind of tempted to take the plunge and buy a curling iron TBH.
Target 50% Off Select Clothing
Women's Clothing & Shoes
Lots of women's clothing is on sale for 50% off, including my go-to summer skort. It's on sale for $14!
Kids' Clothing & Shoes
Select kids' clothing and shoes are also on sale for 50% off. A great time to grab some back-to-school items!
Men's Clothing & Shoes
If you have a man in your life that needs some new clothes, Target has select men's clothing on sale.
Target Toys
Toys for all ages are on sale at Target! Click here for the main toy sale page!
Target BOGO Books
All books are BOGO- buy one, get one free!
Target Electronics
AirPods
AirPods True are on sale for $99.99 and AirPods Pro are on sale for $169.99, which is a great price! Last year during this sale they were $190. I have AirPods Pro and love them.