Two weeks ago I had the opportunity to travel to Lake Tahoe with my friends at GMC and some other bloggers for the Denali Dream Drive and to tour the 2014 HGTV Dream Home. It was a once-in-a-lifetime, whirlwind trip filled with breathtaking scenery, great Denalis, a beautiful home, and wonderful people. I was beyond honored to be invited on such an amazing trip.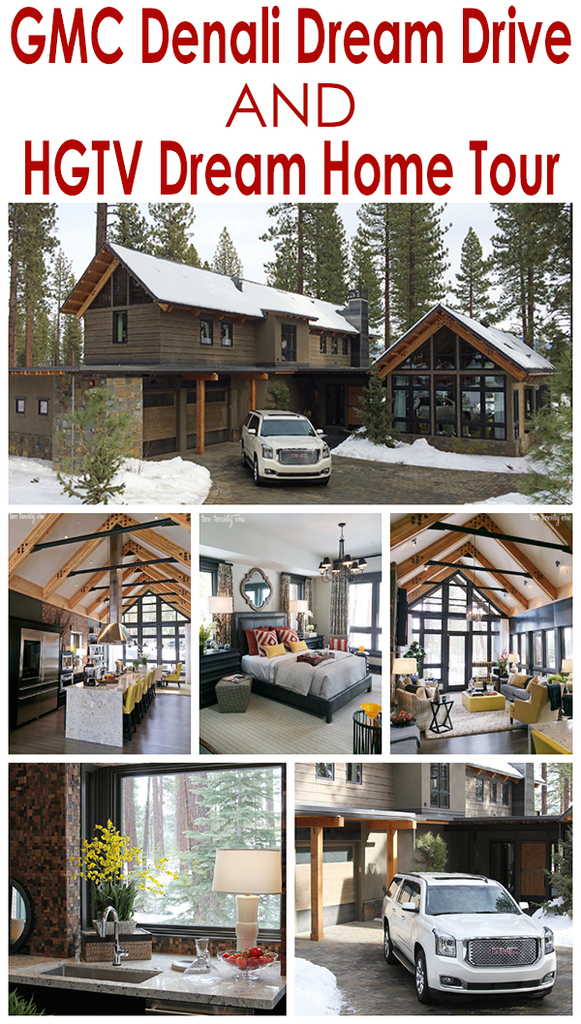 The 2014 HGTV Dream Home is located in Truckee, California, near Lake Tahoe.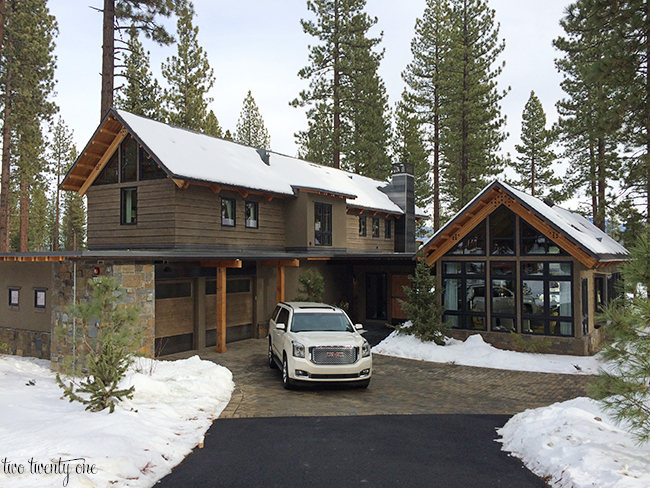 When we arrived at the Dream Home, we were able to check out the 2015 GMC Yukon Denali, and boy is she pretty sweet.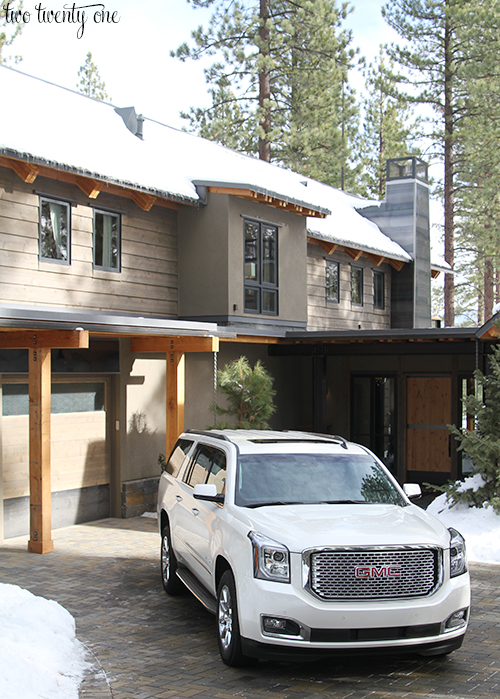 The lucky winner of the 2014 HGTV Dream Home will also win a 2015 GMC Yukon Denali.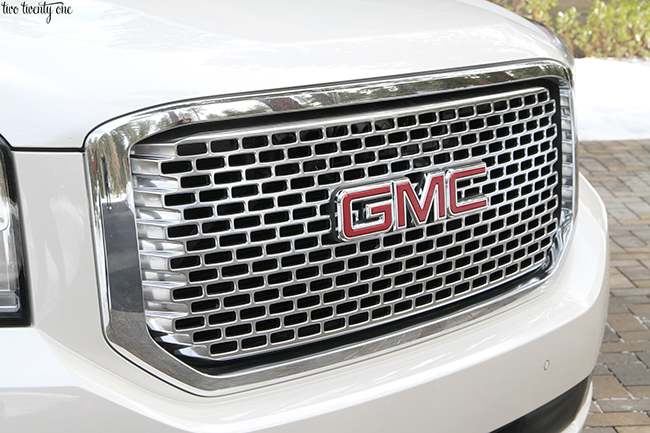 Built in the USA, the 2015 Yukon Denali features StabiliTrak electronic stability control with traction control, side blind zone alert, ultrasonic rear parking assist, rear vision camera system, heat & cooled front seats, heated steering wheel (genius), three rows of seats, and much more.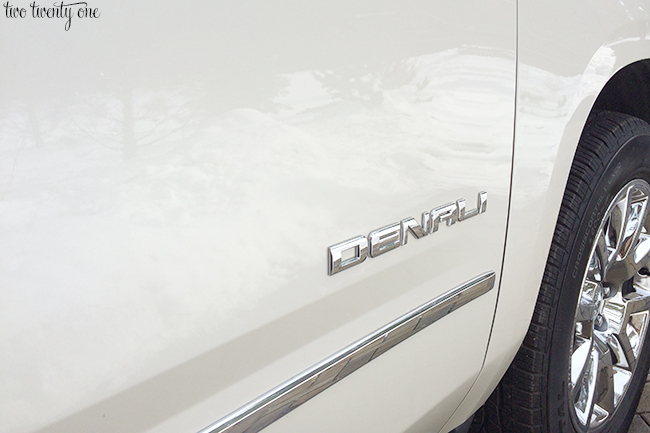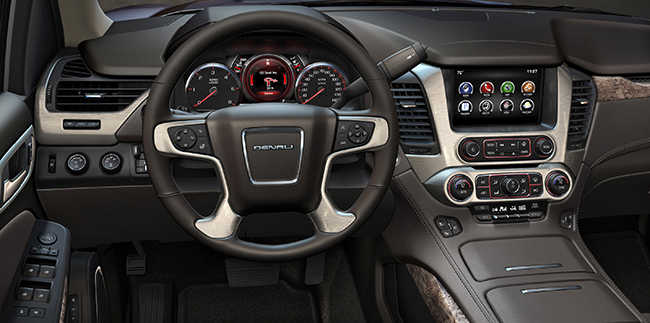 After getting the low down on the Yukon Denali it was time to head into the Dream Home, which is located in the Schaffer's Mill neighborhood. The house is located on the third hole of the Schaffer's Mill golf course.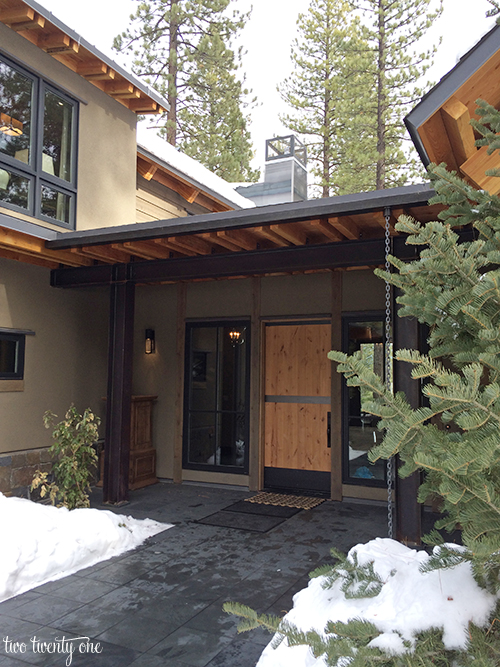 Today I'm sharing photos of the downstairs of the house. Tomorrow I'll share photos of the upstairs and some more photos from the Denali Dream Drive.
The house is separated into two wings, which are connected by the entryway hallway and courtyard.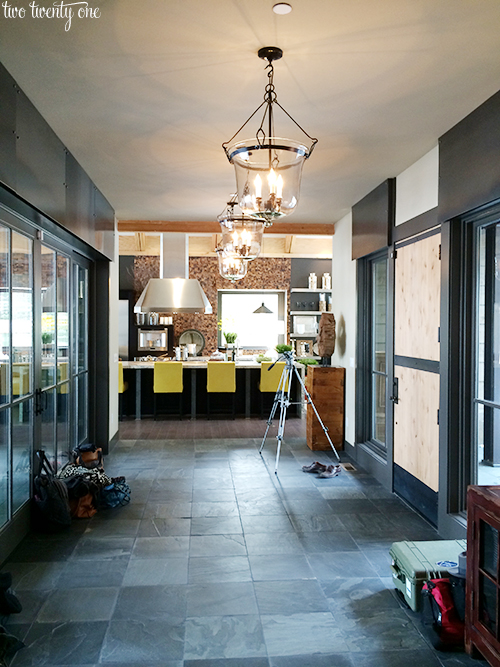 The wing on the right side of the house includes one large room which features the dining area, kitchen, and sitting area.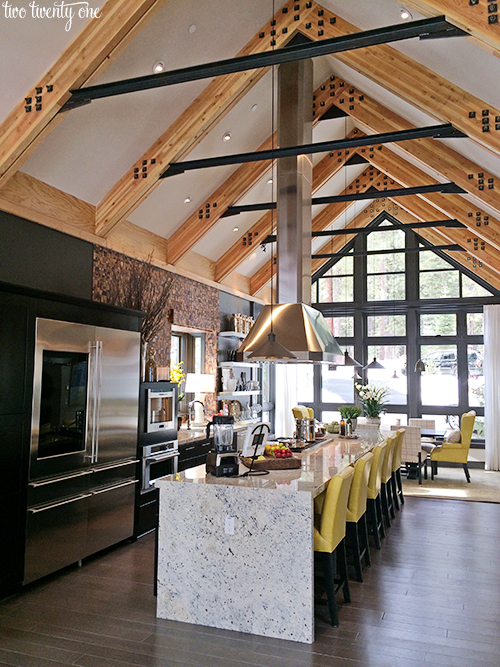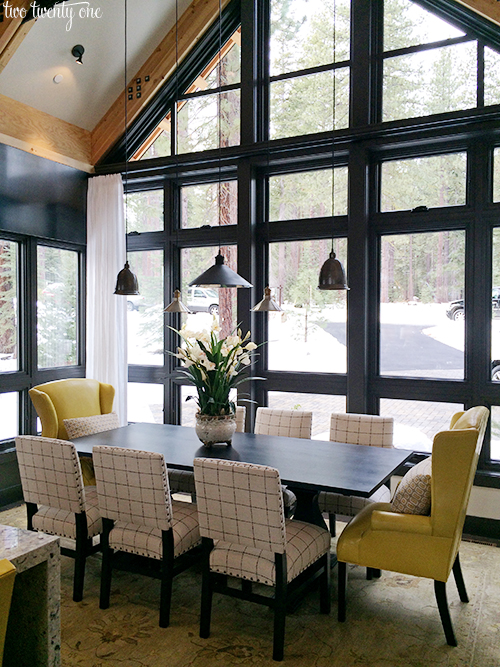 Why yes, I think I could wash a few dishes with this view.
P.S. Those tomatoes are fake. Don't they look 100% real? Yep, I was the weirdo who was feeling up the faux fruits and vegetables in order to examine their realness.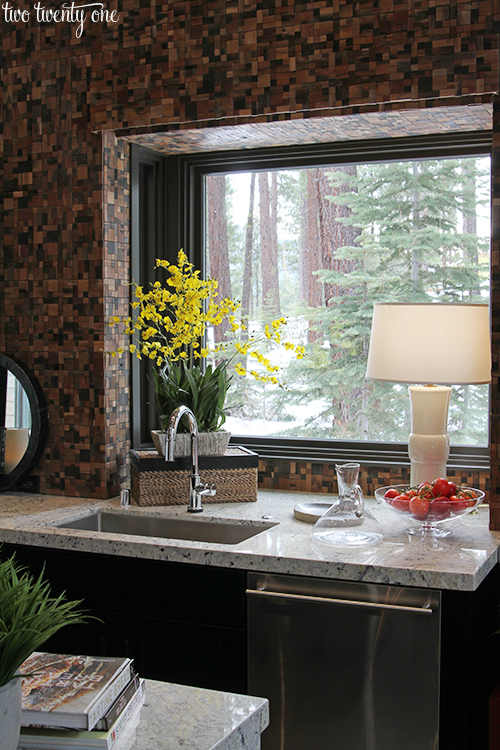 All the appliances are top-of-the-line. There's even an espresso machine. Fancy schmancy.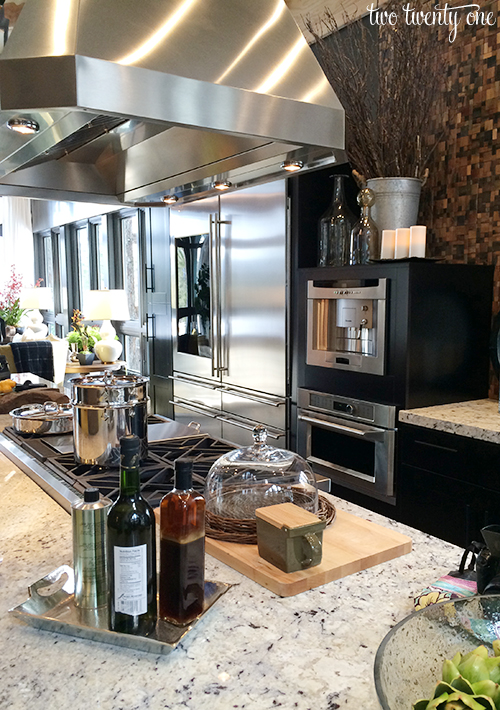 I absolutely love the vaulted ceilings, wood beams, and all of the windows in this house. And you see that rug? The softest, most cushiest rug I've ever stepped on. I wanted to curl up on it and take a nap.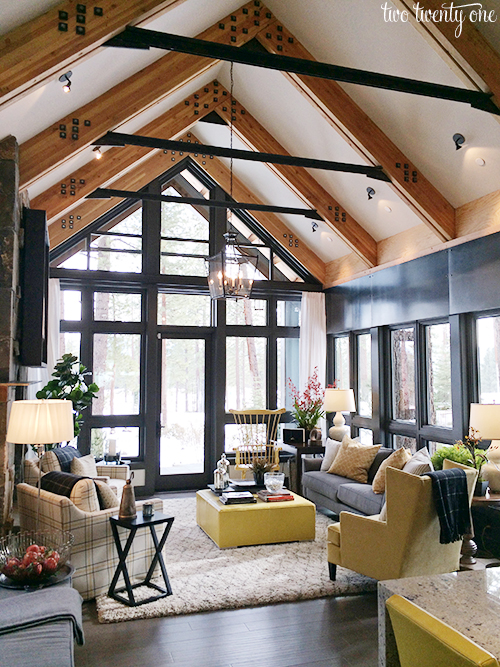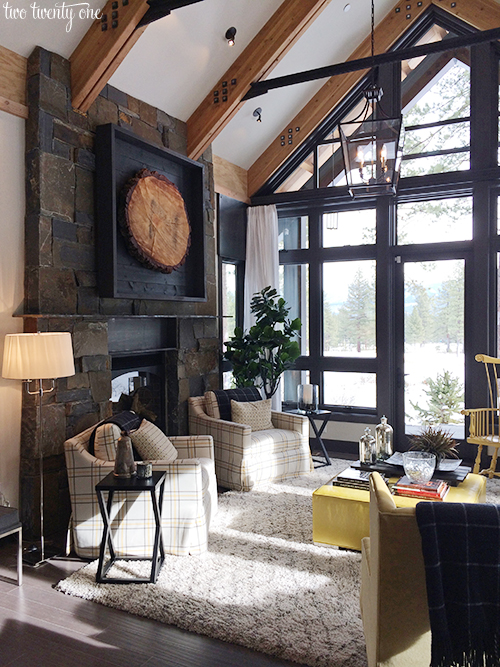 The master bedroom is in the left downstairs wing of the home.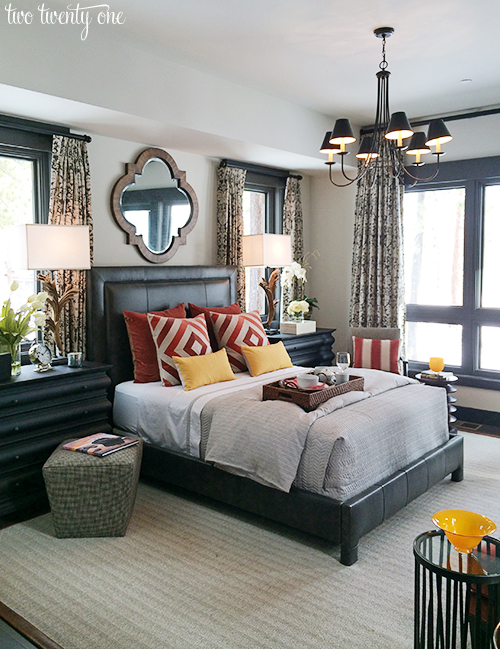 That's a double-sided fireplace in the master. The other side can be enjoyed outside on the courtyard patio.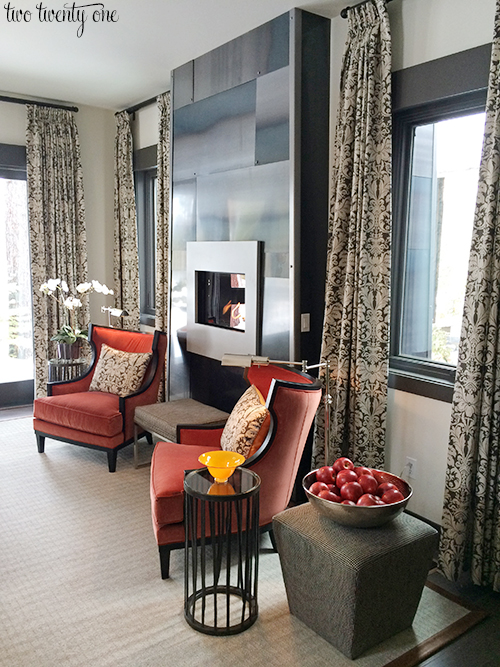 The master bath is beautiful. There's also a shower but I forgot to take a photo of it. You can see of a photo of it here if you're interested.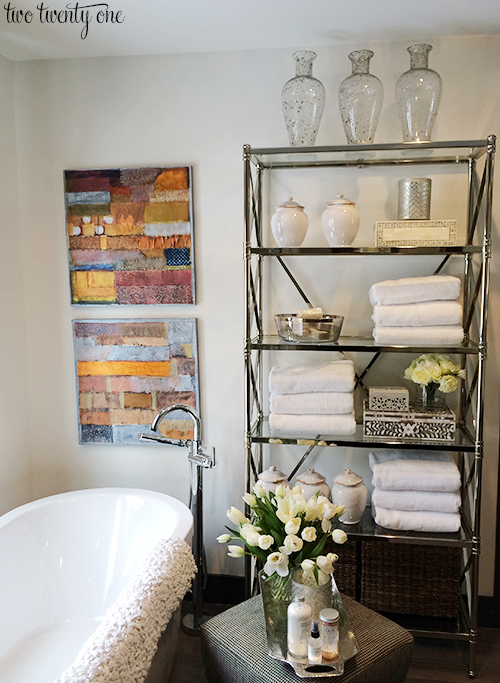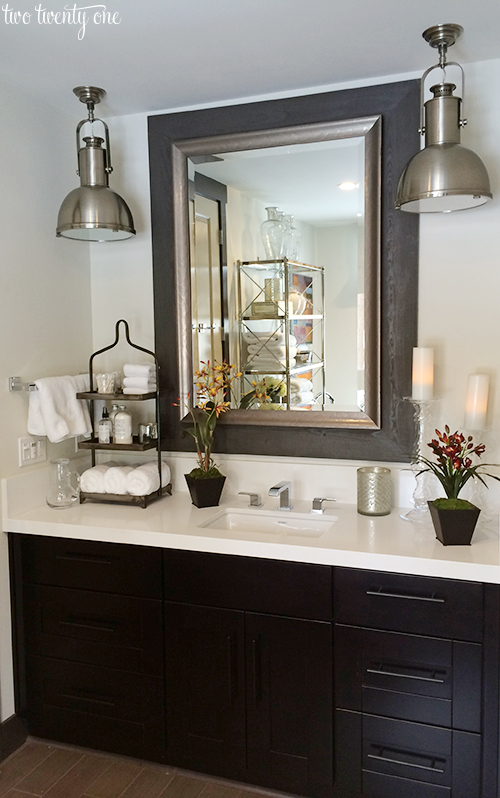 A cool feature for pet lovers is the doggie area and room under the staircase. Seriously, how adorable and practical is that? I know Jack would love his own room.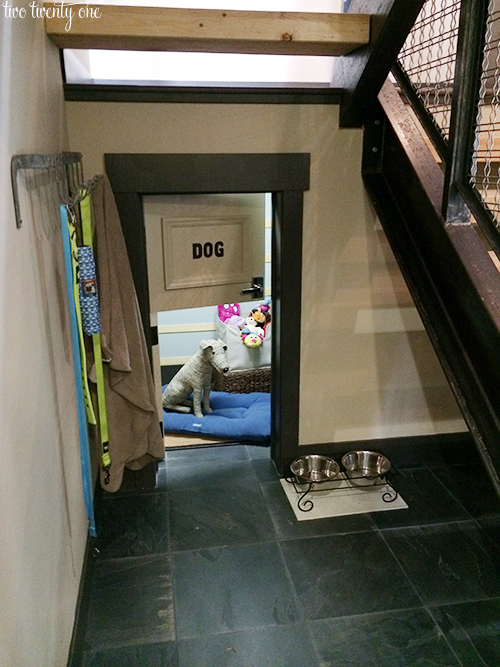 The courtyard features a large table with seating for 8, stainless steel grill, outdoor fireplace, and amazing views.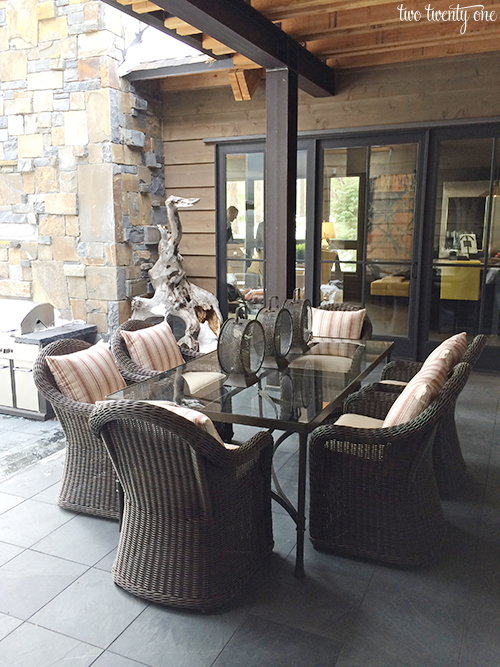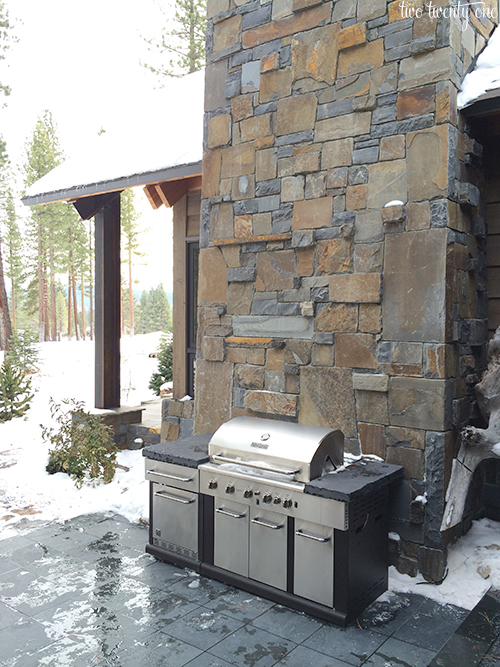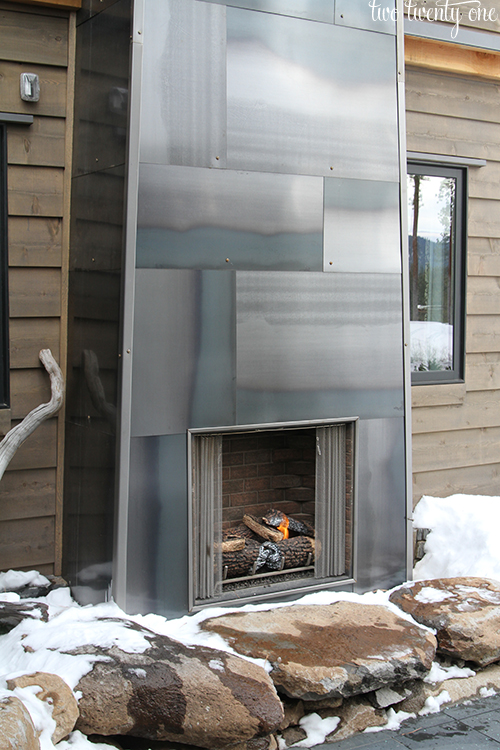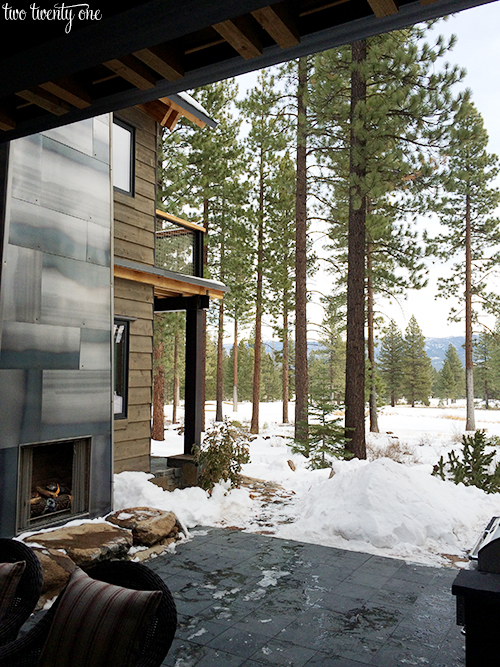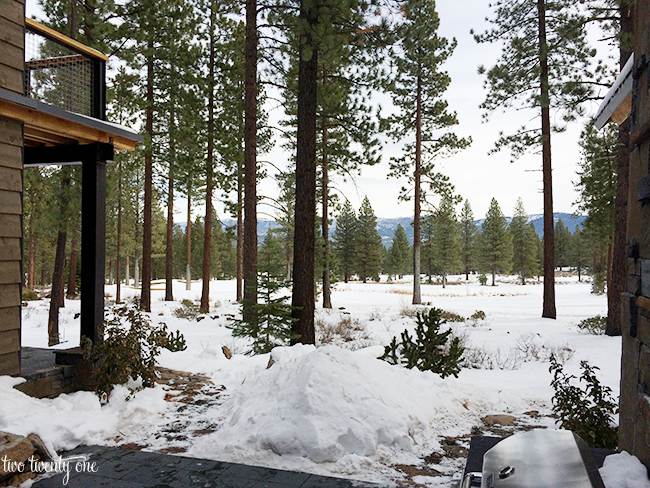 Wait, there's more! Click HERE for Part Two!