Console Tables For Less Than $250
I love me a good console table. So much that we have two in our house. One resides in our entryway and the other serves as a sofa table behind our, well, sofa.
If you're looking for a piece of furniture that serves a purpose and is also attractive, a console table is the way to go.
One thing I love about console tables is that if you go with a timeless look, the piece will last you for years. We've had the console table in our entryway for six and a half years, and I'm still not tired of it.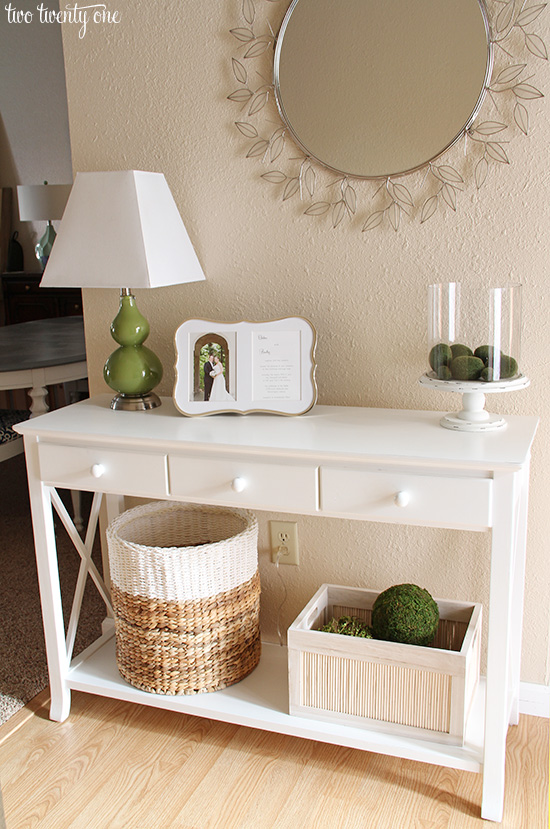 Another thing that I love about console tables is that you can move them around. Don't like it in your entryway anymore? Alright, it can become a sofa table. Not cutting it as a sofa table? Move it under your wall-mounted TV. I've even seen them used as kitchen islands on casters.
Lastly, console tables can provide a decent amount of storage while not screaming 'THINGS ARE BEING STORED HERE!'. Slap some baskets on the table to stash away and hide all of those toys, shoes, etc.
So for those of you not wanting to shell out a ton of moolah, I rounded up 8 console tables, in various styles, that are less than $250. Actually, they're all less than $220, but $250 seemed like a better number, plus there's taxes and stuff.
I tried my best to find some of the console tables in action in real homes.
We have #2, the Hemnes sofa table, behind the couch in our great room. I haven't taken photos of it yet, so here it is in action in a different home.
As you can see, the baskets on the bottom hide toys, while other not-so-flashy toys are stored in the smaller compartments. And there's still room for grown-up looking things like lamps, pictures, and books on top.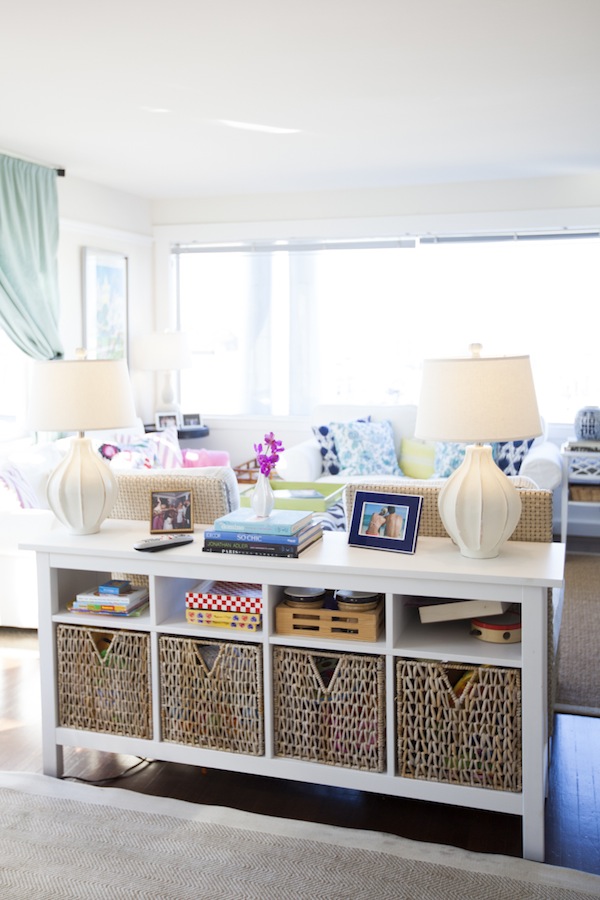 via LeCart
I had to include#3, the mirrored console table, because it's too dang pretty for only a buck fifty.
Now, I wouldn't suggest this bad boy if you have little kids. Because it would be forever unclean– covered in fingerprints, boogers, snack smears, and lip/mouth prints because what one year old can resist kissing his reflection in a mirrored surface? Unless, you put the table in a room that's gated off from the little people in your life. Then go on with your bad self.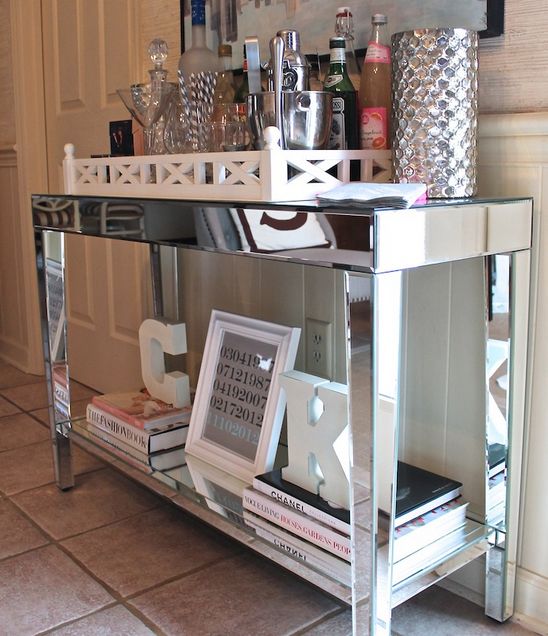 via Target.com customer who left a review
 While this isn't the exact same as #6, it's very similar. If your decor is more rustic, you can't go wrong with a weathered, X-console table.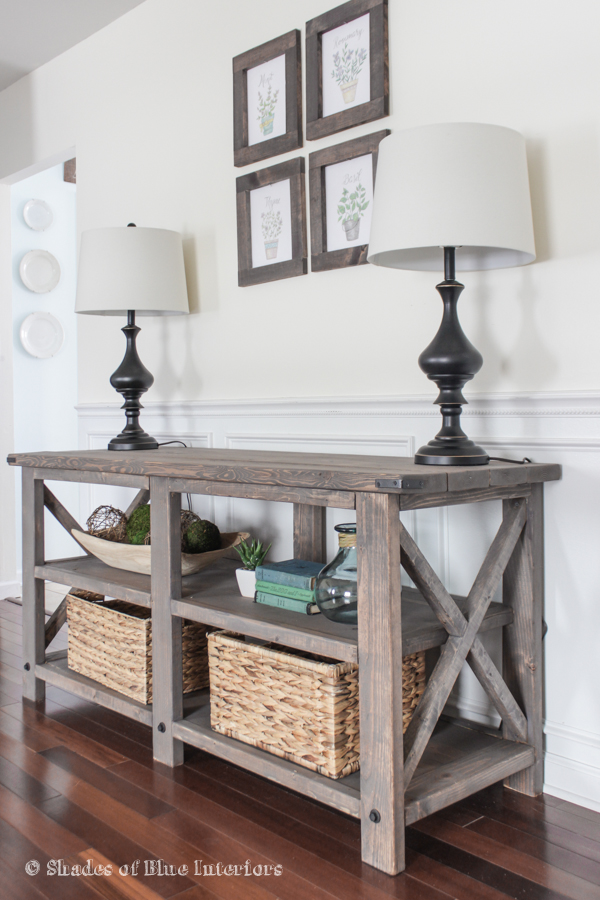 via Shades of Blue Interiors
Completely unrelated to console tables– I'm bringing the podcast back!
So let me know what bloggers you'd like to hear from and stuff you'd like us to talk about.
This post contains affiliate links.
Funds from affiliates help pay for web hosting, domain registration, email delivery, the occasional bottle of wine, and other fees to keep twotwentyone.net up and running. Thanks for your support! I appreciate it!