I don't think I've ever met a person who said, "I hate Christmas pajamas, especially on tiny humans." Nope. Never. Know why? Because the sight of our mini me's in Christmas pajamas is the cutest sight in the world. I'm pretty sure people have been known to get heart shaped eyes when seeing their little one(s) in Christmas jammies.

Last year, the boys donned their matching Christmas pajamas for a milk and cookies mini photo session with our favorite family photographer. I mean, can you even? Seriously, if you find a local photographer offering this sort of session, immediately throw your deposit money at them.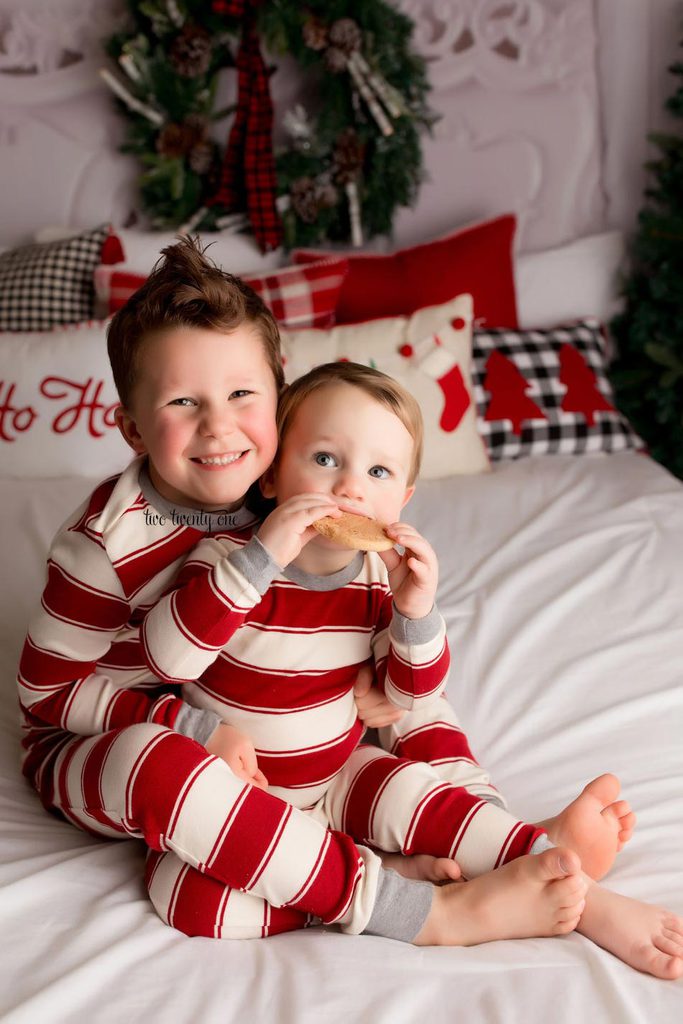 Here's the thing, you have to invest in your kids' Christmas pajamas early because they tend to sell out quickly. So if you haven't checked 'purchase the most adorable Christmas pajamas ever' off your list, I have you covered.
I did all the dirty work this weekend and found the cutest pajamas for the whole family.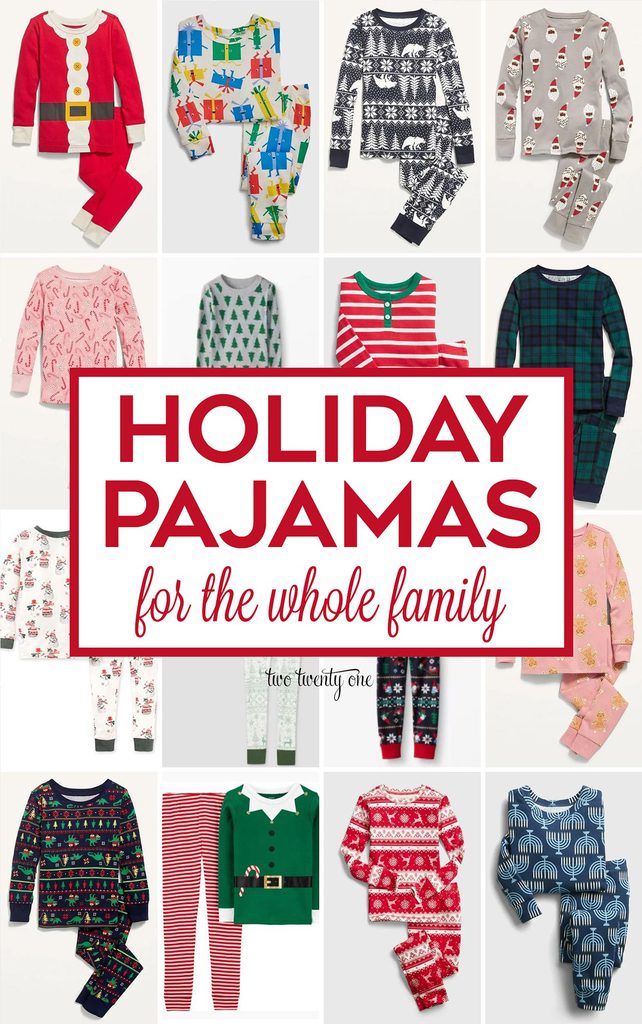 Kid Pajamas
Here are pajamas that range in size from 4-14. Some of these pajamas match pajamas in the toddler section.

Toddler Pajamas
These toddler Christmas pajamas range in size from 6-12 months to 5T or 6T.

Matching Family Pajamas
Wanting your whole crew to match? I've rounded up different retailers offer matching holiday pajamas for the entire family! And if you don't want to match as a family, you can definitely find pajamas so all your kids can match. Just click on the image to go to the retailer's family pajama page.