I don't think I've ever met a person who said, "I hate Christmas pajamas, especially on tiny humans." Nope. Never. Know why? Because the sight of our mini me's in Christmas pajamas is the cutest sight in the world. I'm pretty sure people have been known to get heart shaped eyes when seeing their little one(s) in Christmas jammies.
Here's the thing, you have to invest in your kids' Christmas pajamas early because they tend to move quickly. I actually purchased Owen's first set a month ago. So if you haven't checked 'purchase the most adorable Christmas pajamas ever' off your list, I have you covered.
I did all the dirty work this weekend and found the cutest pajamas for infants and toddlers (and some come in kid sizes), while practicing some intense self-restraint. I had to keep telling myself that Owen didn't need five more pairs of Christmas pajamas. Oh, and all the pajamas in this post range from $10 – $30 each.
Let's get this PJ party started!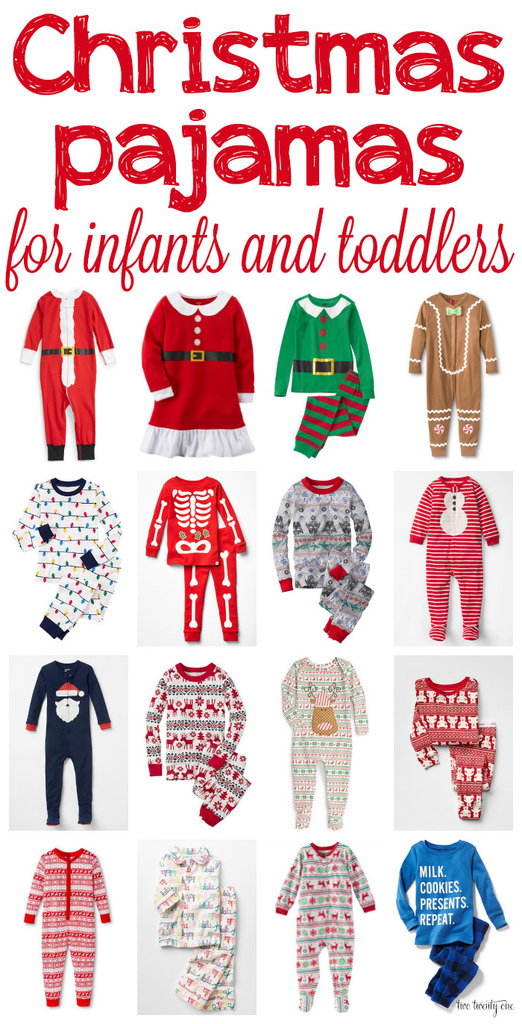 What parent doesn't want to dress their kid like Santa, Mrs. Claus, or an elf? And even better? A gingerbread man.
And after writing this post, I found these adorable drummer boy/toy solider pajamas.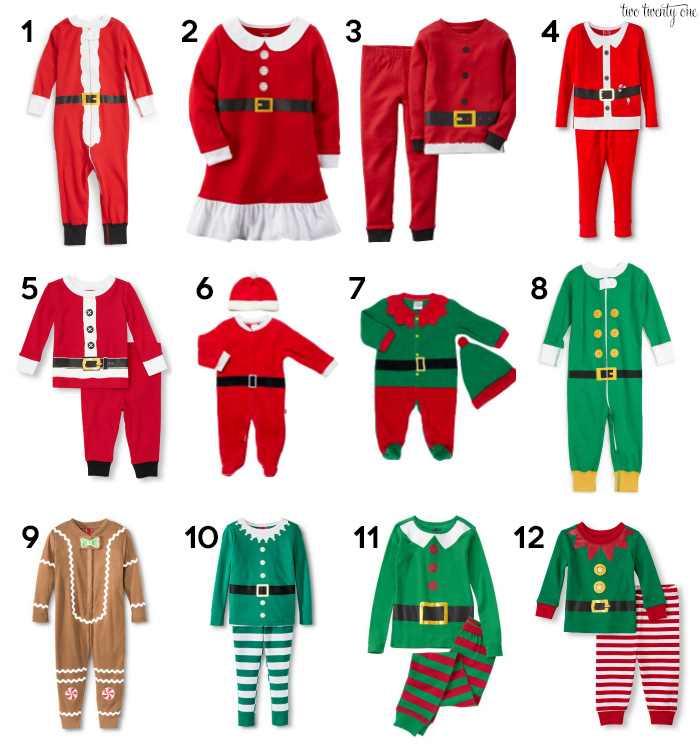 1 | 2 | 3 | 4 | 5 | 6 | 7 | 8 | 9 | 10 | 11 | 12
 I didn't know how to divide all the pajamas up, so for the rest I went with footed and footless. Here's the footed Christmas pajamas I spotted.
My personal favorite is the red and white striped pair with the snowman body. So the kid's head would be the head of the snowman. Hilarious.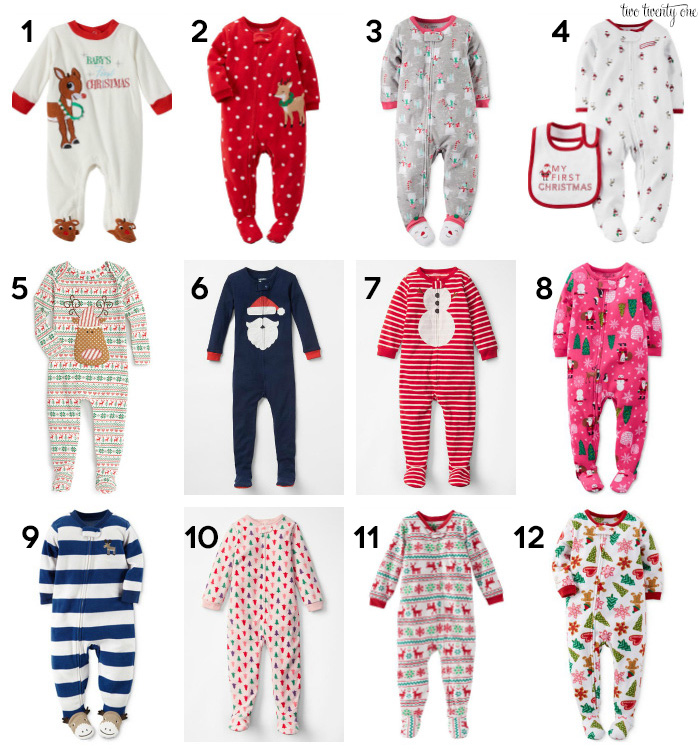 1 | 2 | 3 | 4 | 5 | 6 | 7 | 8 | 9 | 10 | 11 | 12
Moving right along to the footless pjs.
And yes, those are gingerbread cookies in the belly on the skeleton pajamas. Plus, the bones glow in the dark.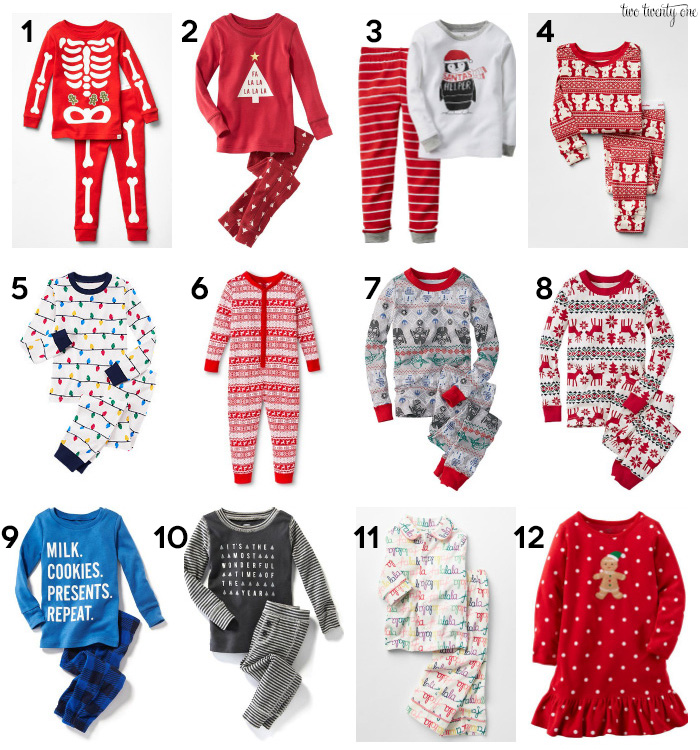 1 | 2 | 3 | 4 | 5 | 6 | 7 | 8 | 9 | 10 | 11 | 12
Happy Christmas PJ shopping!
Have you purchased your kiddo's Christmas pjs yet? What'd you get?
Don't forget– today is the last day to enter the Favorite Things giveaway!
This post contains affiliate links.
Funds from affiliates help pay for web hosting, domain registration, email delivery, the occasional bottle of wine, and other fees to keep twotwentyone.net up and running. Thanks for your support! I appreciate it!