This post is sponsored by Better Homes & Gardens at Walmart. All opinions are my own. 
Since we're doing our part to social distance, I thought I'd put together a fun fall family night in with the kids– complete with s'mores and some pumpkin painting.
I set everything for the s'mores bar on this Better Homes & Gardens Crossmill bar cart. The bar cart is perfect for something like this. Plus, it's great for extra storage in your kitchen or dining room.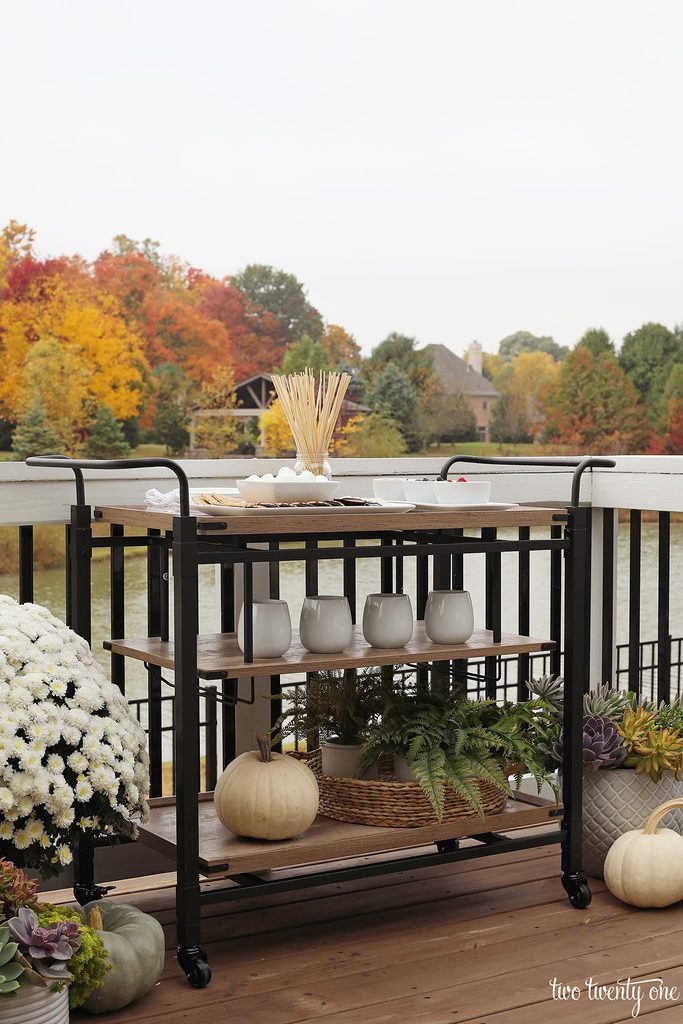 S'Mores Platter
I used this large platter for the s'mores ingredients. To keep the marshmallows contained, I put them in a bowl.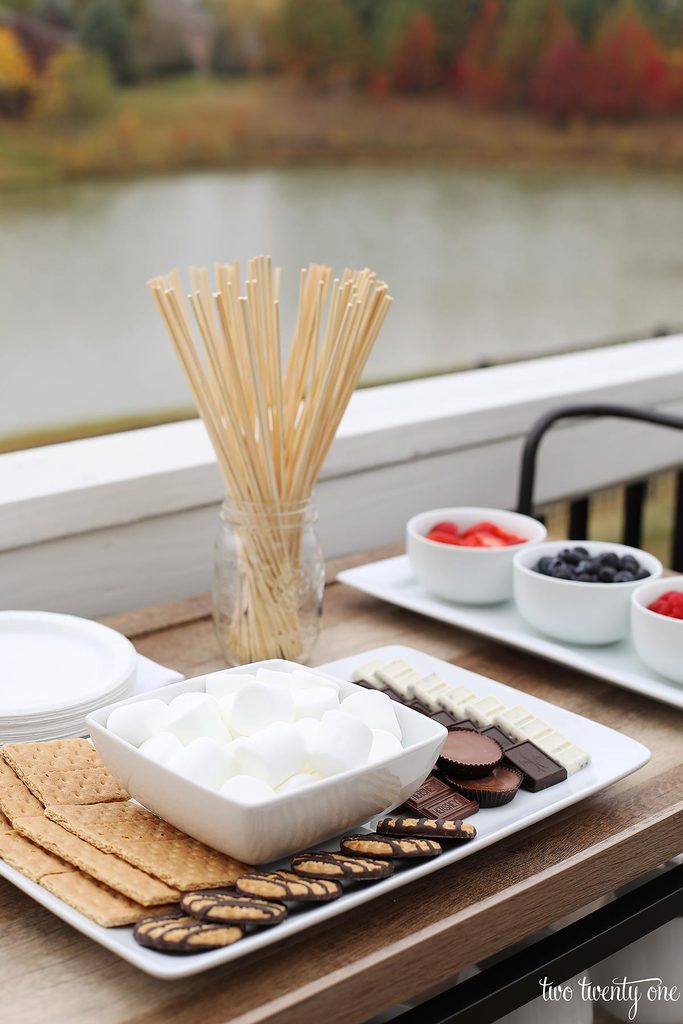 With s'mores, I think it's always a good idea to branch out a little and have options. You can use honey graham crackers, chocolate graham crackers, cinnamon graham crackers, fudge stripes, Ritz crackers for the outer layer. When it comes to chocolate, a vast array is imperative– milk chocolate, dark chocolate, white chocolate, peanut butter cups, cookies 'n cream, etc. I like to keep the marshmallows traditional, but you can always go crazy and get flavored or gourmet marshmallows.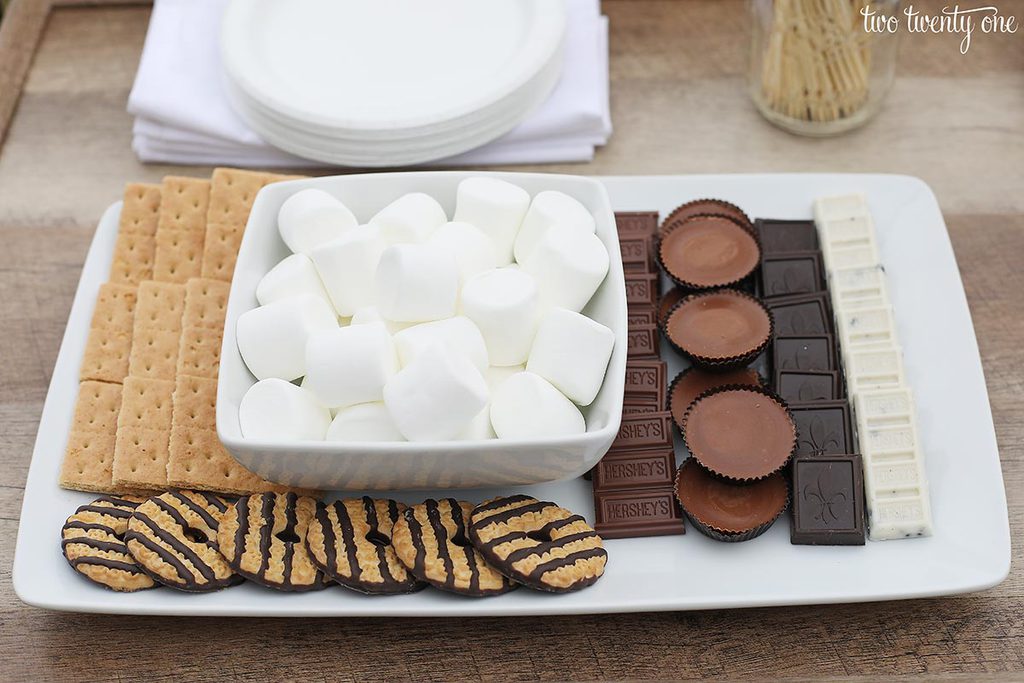 Add Some Fruit
To balance the refined sugars, I like to add some fruit. Or, you may have some people in your life who, shockingly, don't like chocolate. I filled these small bowls with raspberries, blueberries, and strawberries and set them on a small platter.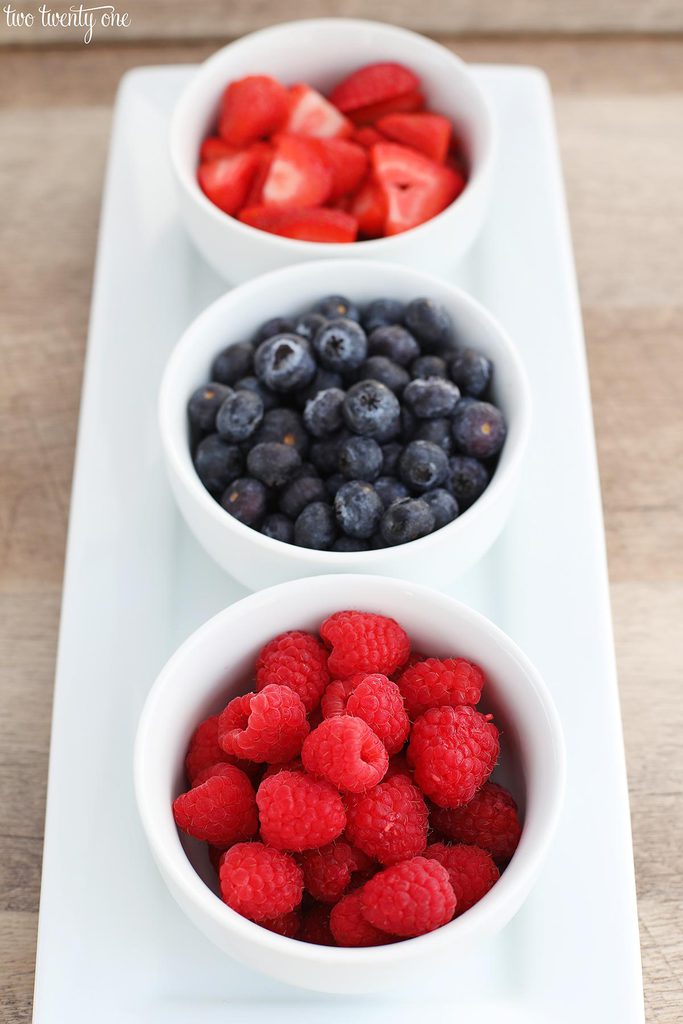 Roasting the Marshmallows
When it comes to the marshmallow roasting, I like to use bamboo skewers, but you can also use reusable skewers. Since we don't have a fire pit, and I don't like the smell of burning wood, we used our small fire column, which is fueled with a small, camping propane tank. We had to leave Emmett out of this portion because he can't be trusted around an open flame. So Brad took him to the swing set to play while Owen I roasted the marshmallows.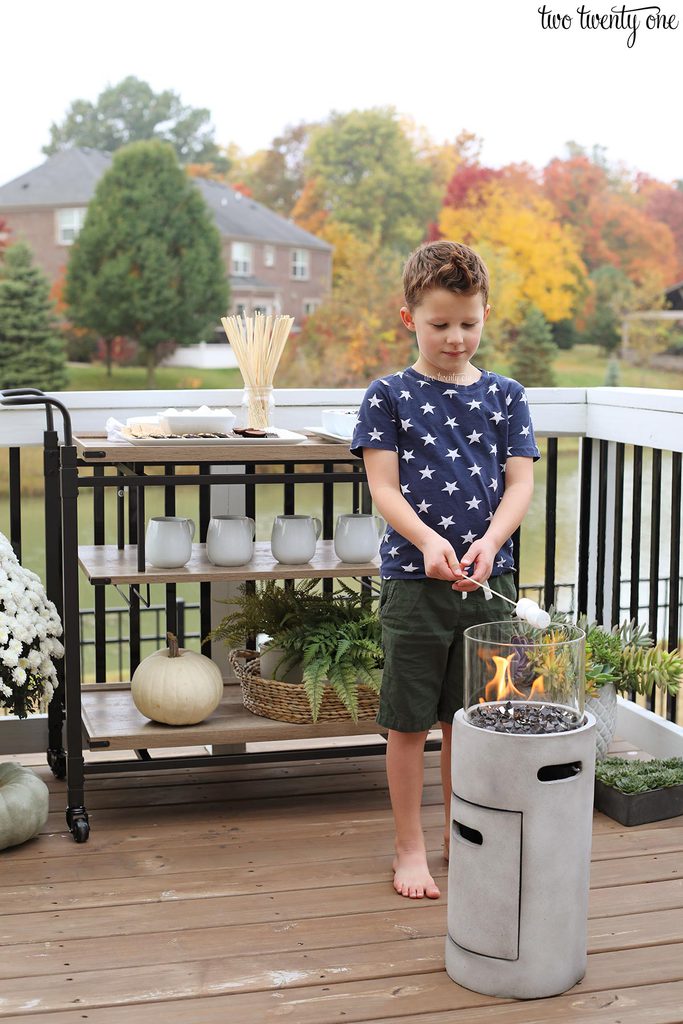 These marshmallows were for Brad who prefers a little charbroil.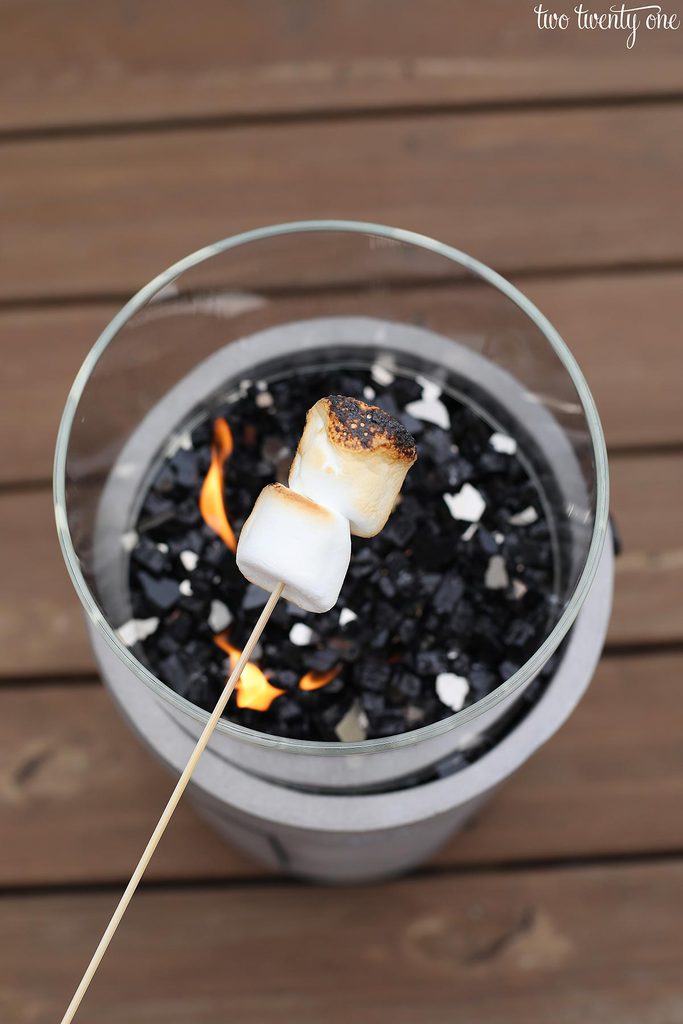 If you haven't had a fudge stripes s'more, you haven't lived.
The bar cart also comes with a couple spots for wine storage on the bottom. I didn't utilize that aspect of the cart because this was a family affair. Instead, I adorned the second shelf with mugs. The bottom shelf got a pumpkin and a hyacinth tray with some faux ferns.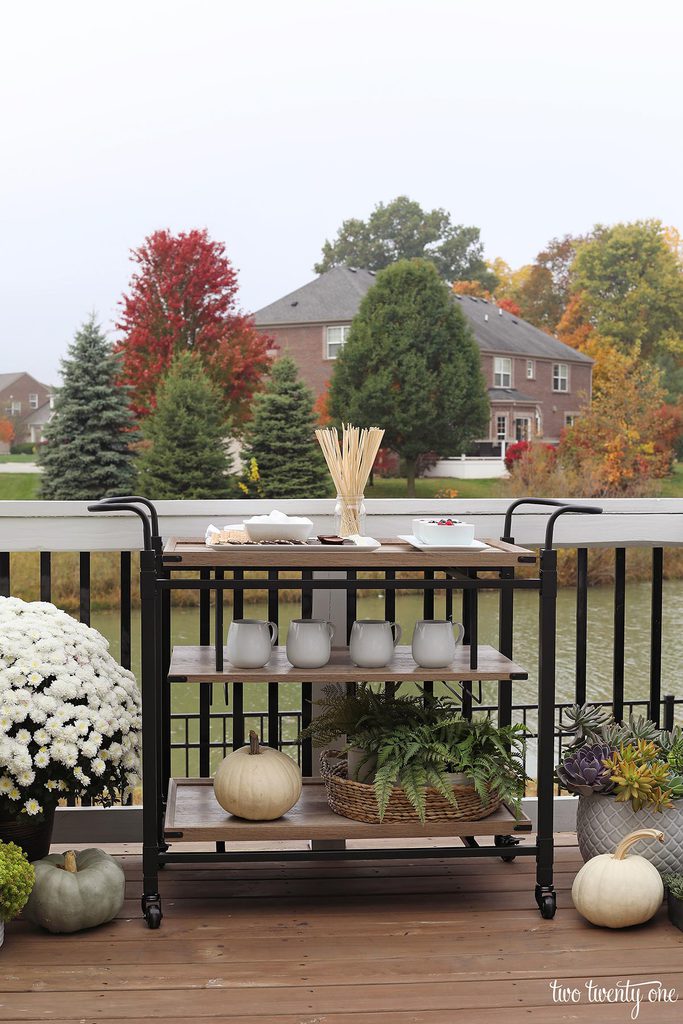 I love pairing mums and pumpkins with my succulent planters for fall. This giant Better Homes & Gardens mum was only $17 at my Walmart.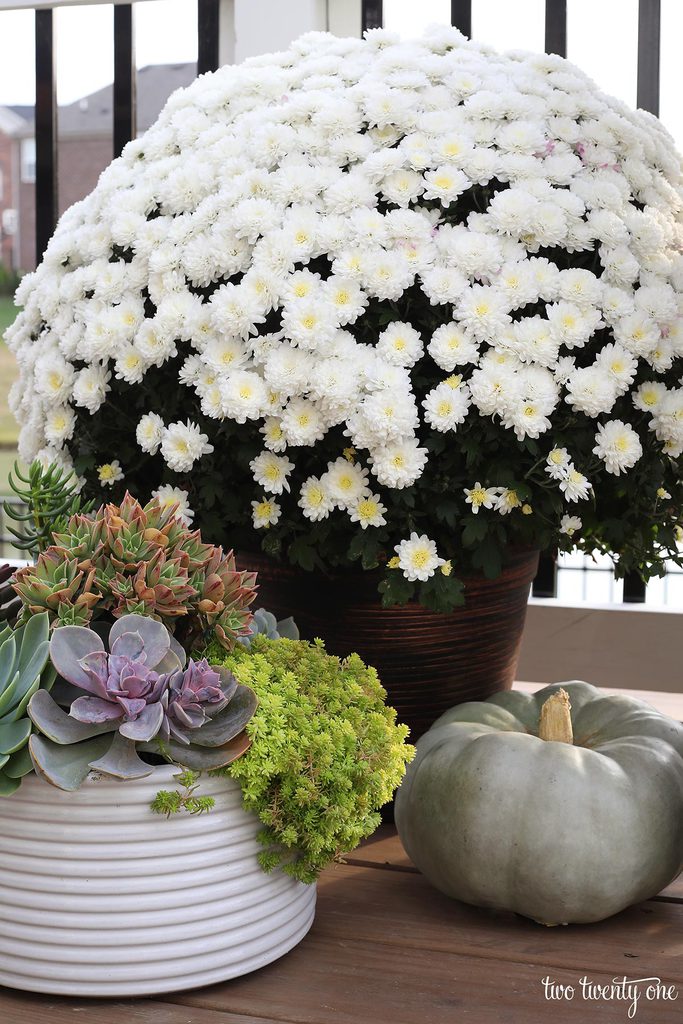 We ended our fall family night in with some DIY pumpkin painting. When pumpkin painting with kids, I have some helpful tips.
Cover the Surface
To make clean up a breeze (and to protect the table), cover the surface area with paper. Any kind of paper will work– newspaper, kraft paper, etc. Since we were working outside with a slight breeze, I taped the kraft paper to the table.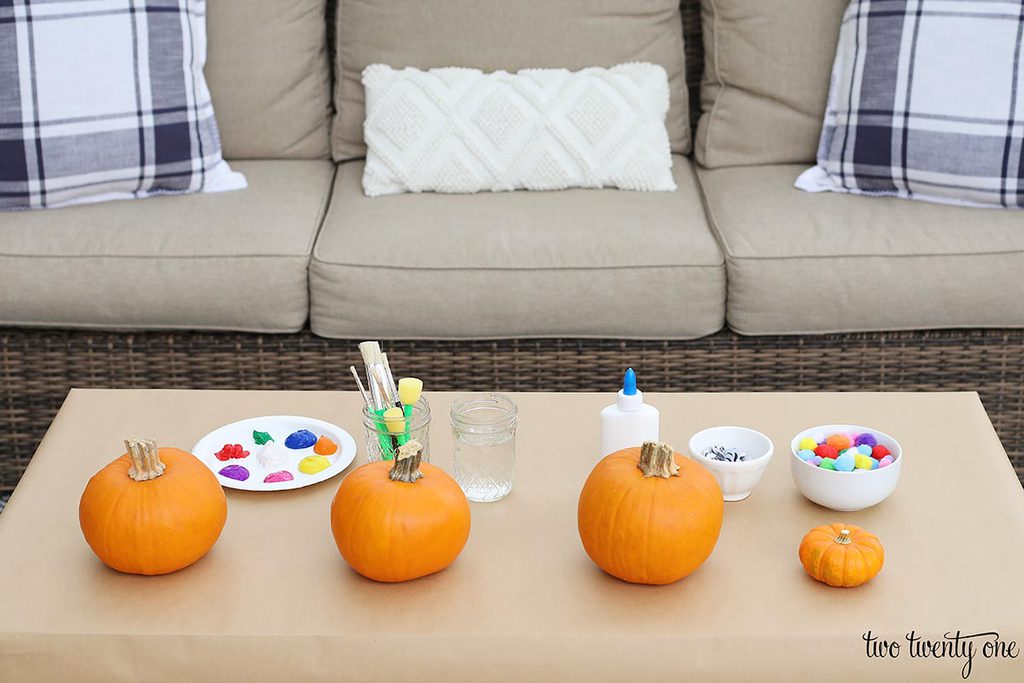 Keep It Simple
I've found it's best to limit the amount of things on the table. One plate with paint, one jar of brushes, one jar with water, one glue, one bowl of googly eyes, and one bowl of pom poms. Less is more when working with the 6 and under crowd, IMO.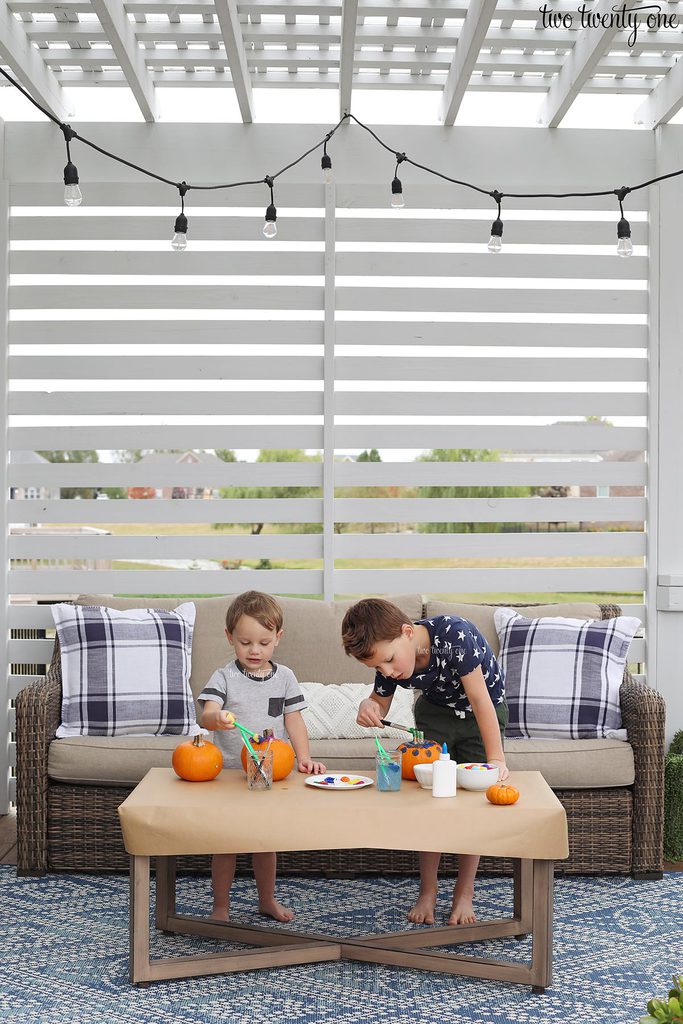 And I'm happy to report that they didn't get any paint on our conversation set sofa or pillows.
Would you look at this masterpiece.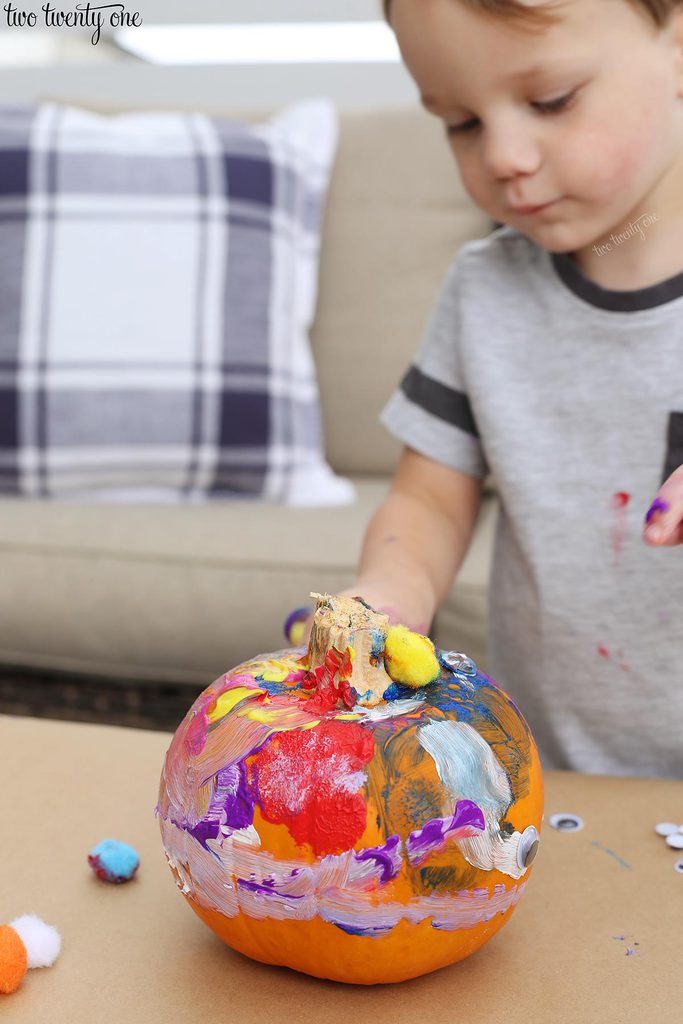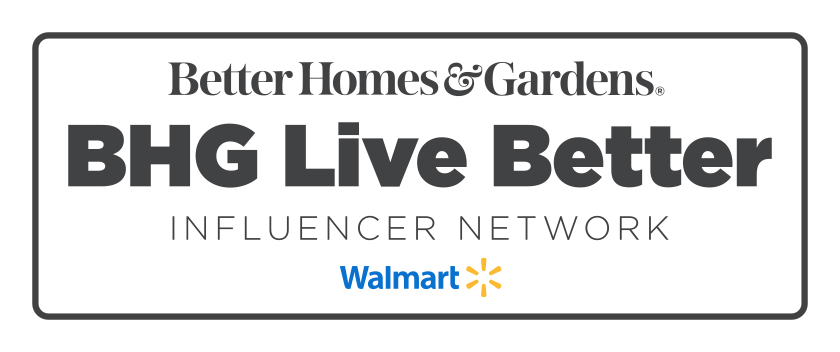 This post is sponsored by Better Homes & Gardens at Walmart. All opinions are my own.