Fireplace Christmas Decorations
Beautiful fireplace Christmas decorations featuring a red tartan covered canvas, topped with a flocked Christmas wreath, garland, and red stockings.
Last year, I had the bright idea to cover a canvas with Christmasy red and white buffalo check fabric, thus creating custom Christmas art as part of my fireplace Christmas decorations. I did the same thing for my Halloween mantel this year. Well, guess what, I did it again. But this Christmas, I went with a red tartan.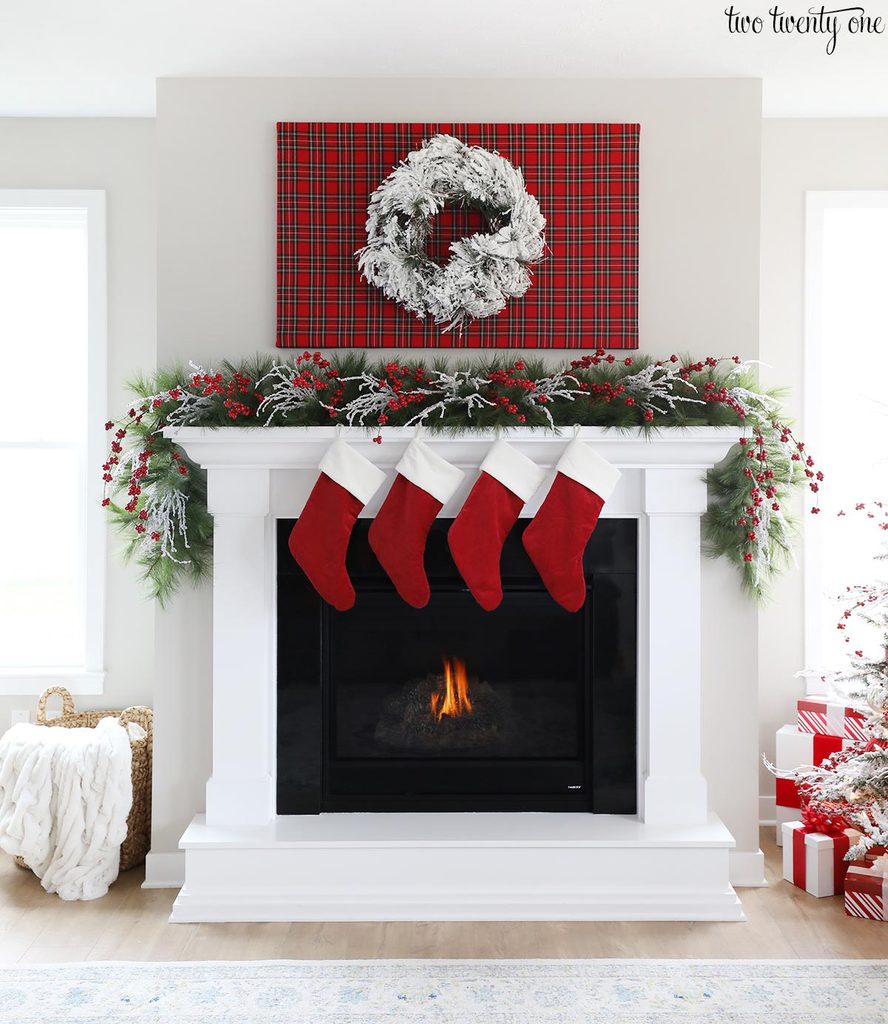 Stockings and Garland
The red velvet stockings (medium size) are brand new this year. So new that I didn't even have time to get them embroidered with our names yet. It's fiiine. I'll do it next year. I plan on filling these cute stockings for the boys anyway.
In case you're wondering, I secure the stockings to the mantel with these handy little things.
Also, I beef up the long needle pine garland with more substantial picks. The picks were pretty big off-the-shelf, so I deconstructed them into smaller pieces using wire cutters. So keep that in mind when shopping for picks– you can always turn a giant pick into several smaller sections.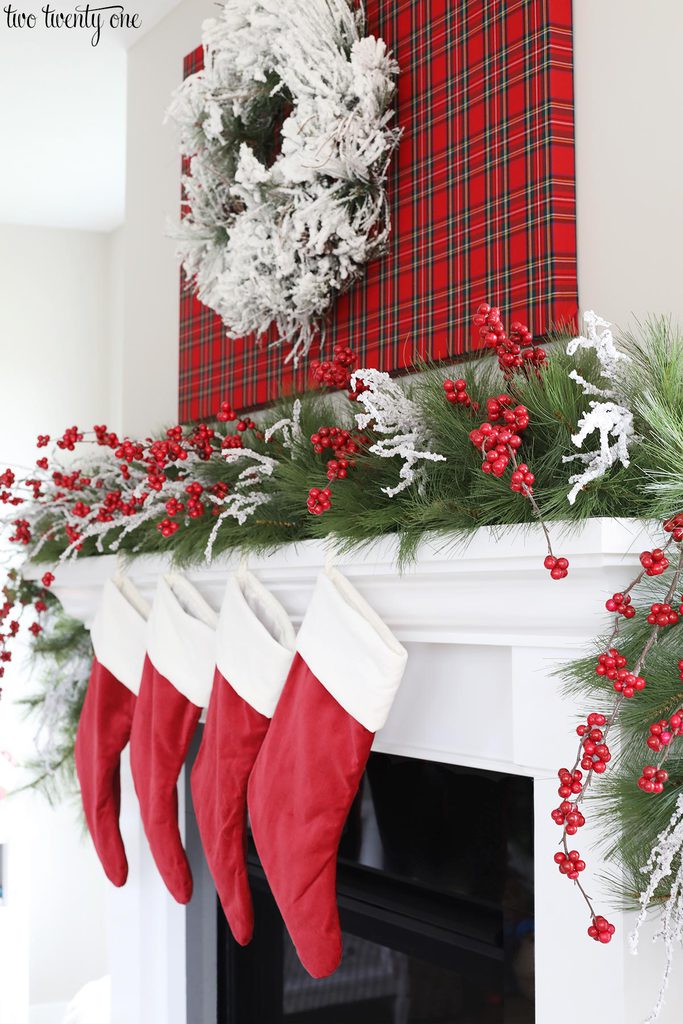 Red Tartan Canvas
The Christmasy canvas is really easy to make, but I can post the tutorial if you want to know. I feel like I didn't get much feedback last year, so I never posted it. But the key to getting the canvas for an amazing price is to buy it on Black Friday. I scored my 30″ x 48″ canvas for 75% off. But I looked, and the size I purchased is on sale for $28, which is still a great price.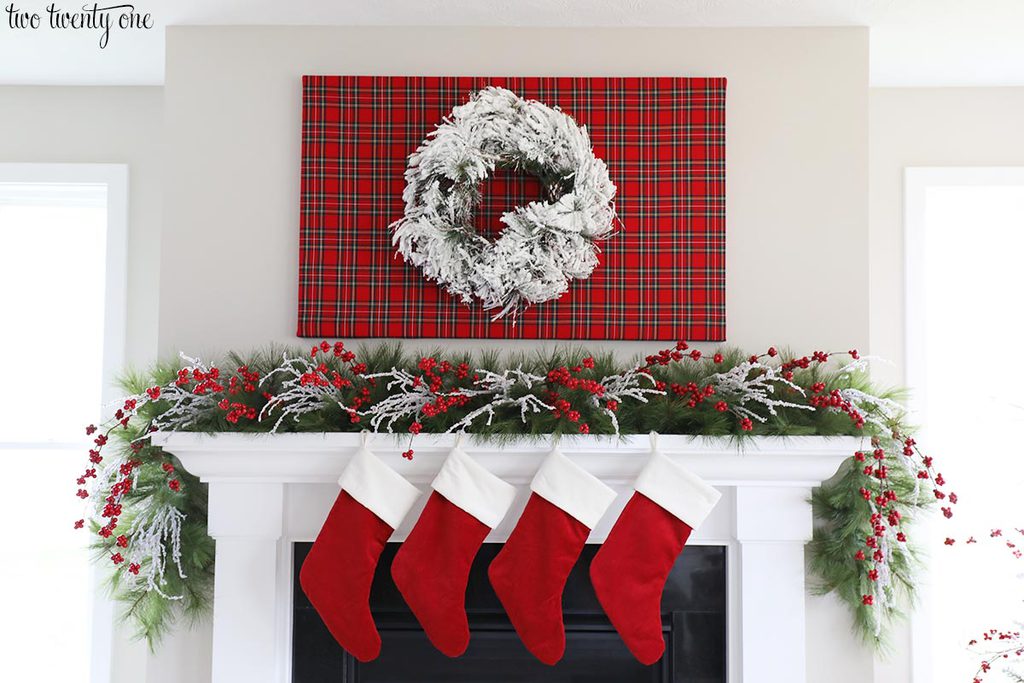 The tartan doesn't totally mesh with the tree, but I couldn't find red tartan gift wrap that I liked until last week, and then it was too late. So here we are.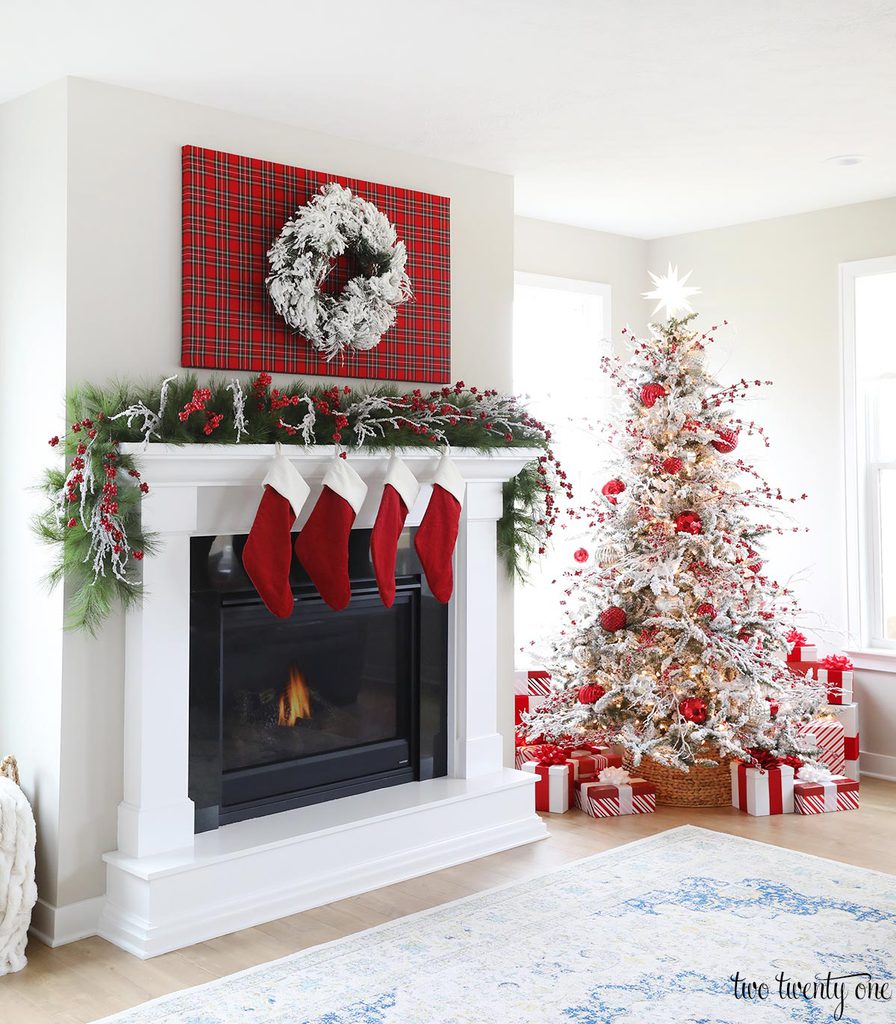 And in case you missed it, here's all the info on our Christmas tree.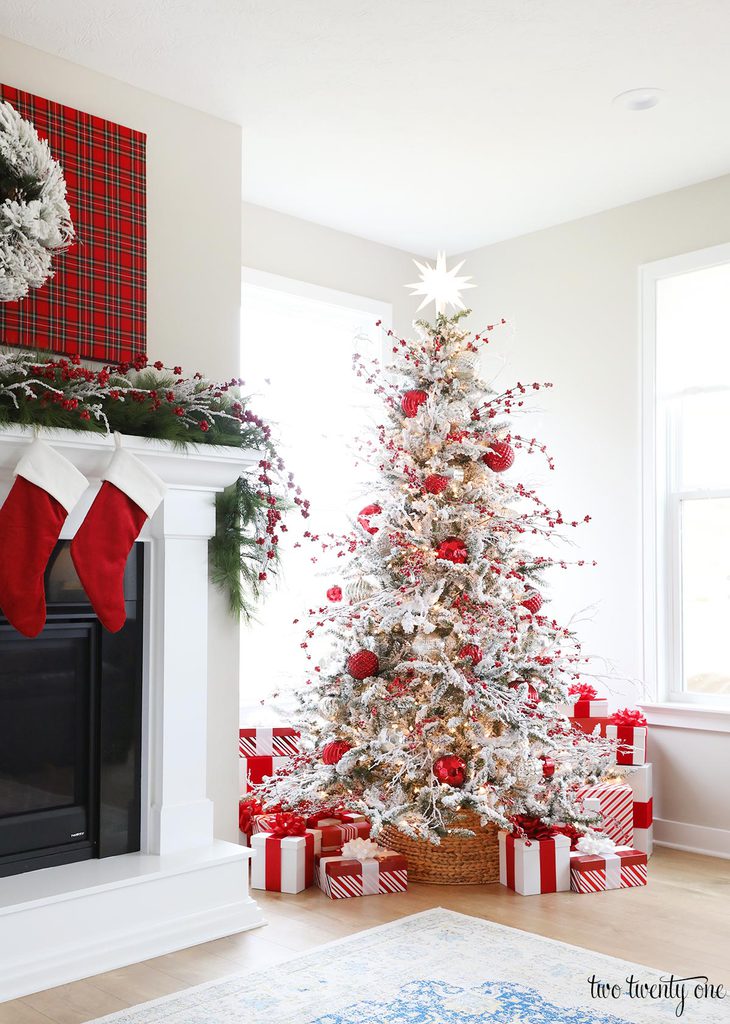 Christmas Fireplace Decorations Sources
wall color … SW Worldly Gray
stockings (medium) … Pottery Barn
Royal Stewart tartan fabric … Etsy
canvas (30″ x 48″) … Michael's
flocked wreath … Gehlhausen Floral
long needle pine garland … Gehlhausen Floral
red berry picks … Michael's
crystallized branches … JoAnn Fabric