Well, hello. And welcome to my forehead. A few weeks ago I shared in my favorite skin care products post that I've started getting Botox but it deserves a blog post of its own, I got a lot of messages on Instagram asking me to share my experience and before and after photos. So today is your lucky day! This post addresses all of your questions. And yes, there's plenty of before and after photos of my forehead.
Why Get Botox?
Getting botox is obviously a personal preference. I decided to get Botox to address my forehead wrinkles and the frown lines between my eyes. I've grown more self conscious about my forehead wrinkles over the past few years. And then I noticed a permanent crease forming.
The thing I've heard about wrinkles is that they're like folding a paper in half. And time is when you repeatedly fold the paper back and forth– the crease from the fold is a wrinkle. After so many folds, you won't be able to smooth the crease out. Botox keeps the crease from forming. It's more of a preventative treatment, not a restorative treatment. So it's better to start it sooner rather than later. Honestly, I wish I would've started it in my mid to late twenties.
Botox Before and After Photos
Before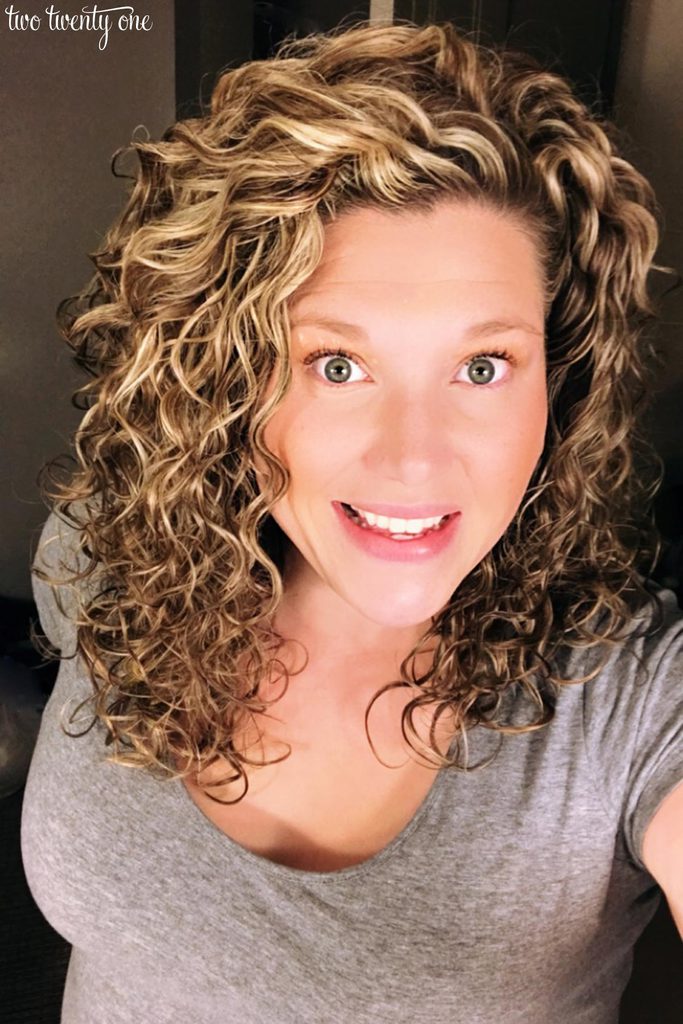 After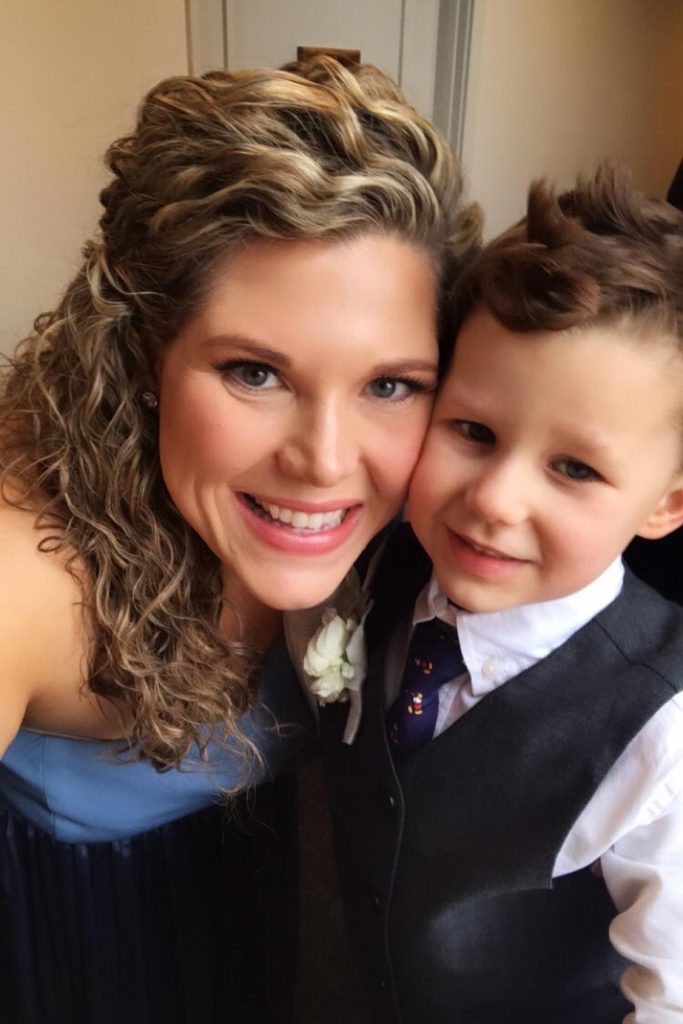 What Age Should You Start Getting Botox?
Most health providers will say to start Botox in your mid to late twenties to early thirties. I got my first Botox treatment in November, 2018 when I was 33, almost 34.
How Many Units?
I typically get 8-10 units in my forehead and around 20 for my glabellar (frown) lines and bunny line (horizontal line on top of nose).
You can always start out light and add more. So say you get 8 units in your forehead, but in a couple weeks you still have lines that bother you, you can go back to your Botox provider, point out what you're not liking, and they can possibly add more.
The top photo is of me raising my eyebrows right before I started Botox. The bottom photo is me raising my eyebrows two weeks after getting Botox. I still have movement in my brows, but the forehead wrinkles aren't present.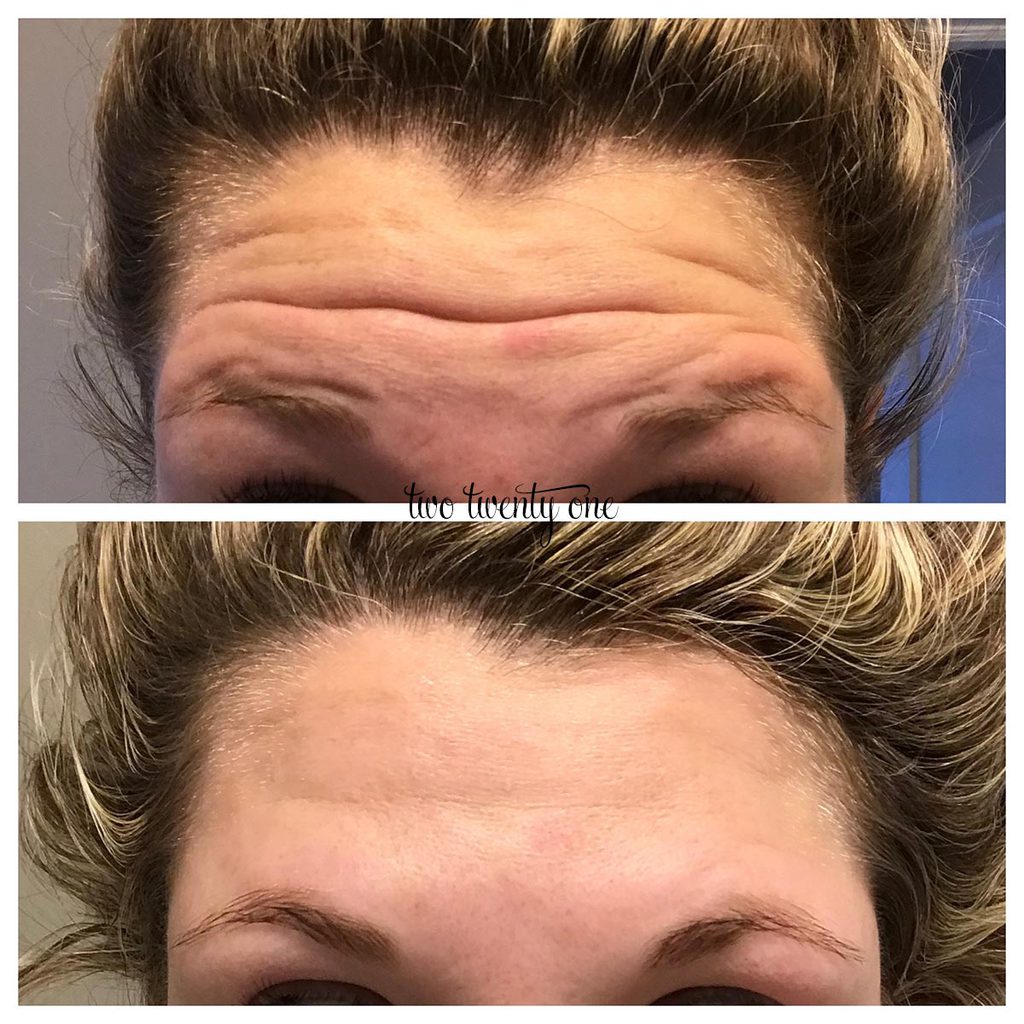 In the photos below you can see my frown lines and bunny line before I started botox. The bottom photo is months after getting Botox. I need a refresh but, COVID-19. But you can see how my wrinkles aren't as pronounced.
You can see the vascular mark in the middle of my forehead pretty well in the bottom photo below. I actually had an appointment in April to start treating it, but that's been postponed indefinitely.

How Long Does Botox Last In Your Face?
This depends on the person. I have to get my forehead done more often than between my eyes. I typically get my forehead done once every 3 months. My dermatologist tells me I have "strong forehead muscle". With my frown and bunny lines, I can go once every 5-6 months. Once in a while I have to go back for a tweak two weeks after because one eyebrow may be lifting more than the other. I need a tweak right now because one of my eyebrows is sitting slightly higher than the other. You can kind of see that in the bottom photo below.
How Soon Can Results be Seen?
Maximum results are seen in two weeks. But I start seeing results within five days. If you have a big event coming up, I'd get Botox a month to a month and a half ahead of time. That way you have time to adjust anything.
Top photo: face at rest before starting Botox in 2018 / Bottom photo: face at rest in March, 2020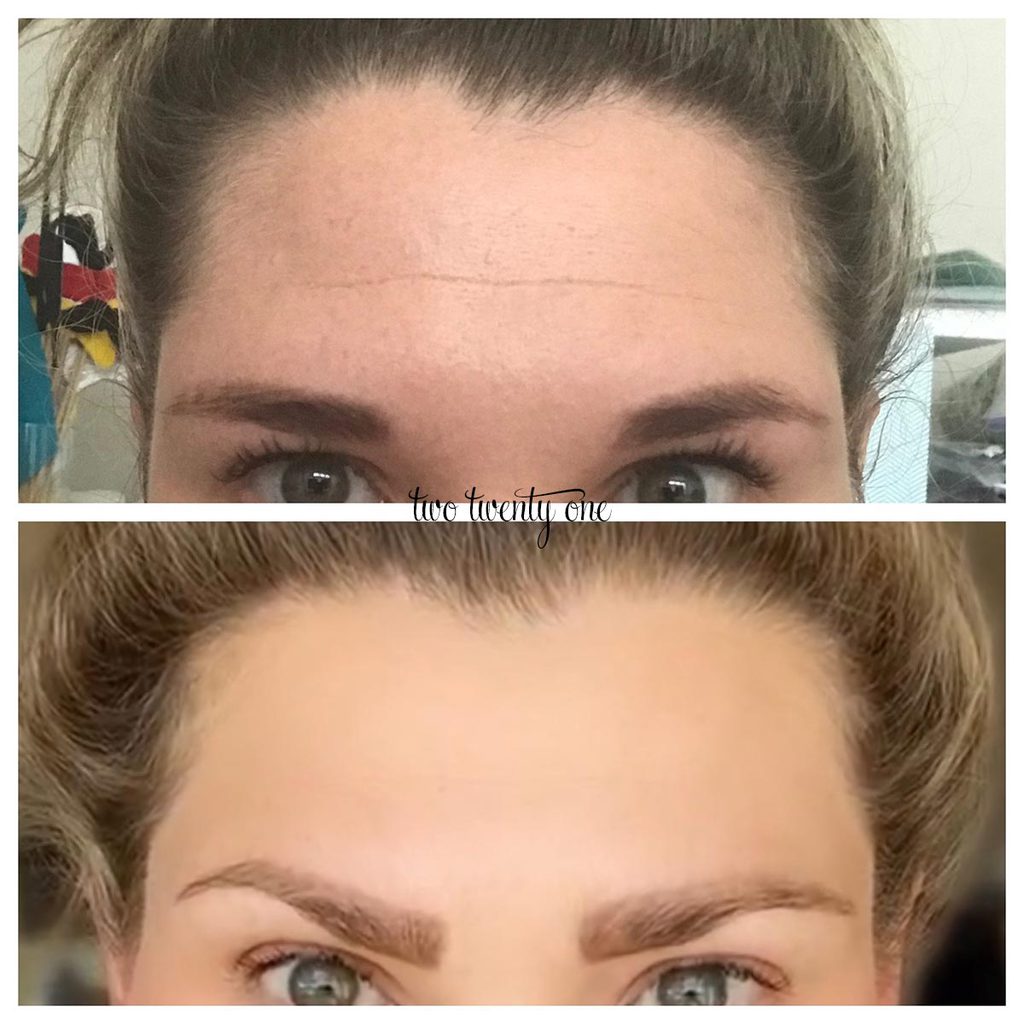 How Much Does Botox Cost?
My dermatology office charges $12 per unit. But they run specials and the price drops to $10 per unit. I try to schedule my appointments when they're running the special.
My derm office also has a Brilliant Distinctions program. You accumulate points that add up to money off of Botox.
Does It Hurt?
I'd be lying if I said it felt good. I'd describe it as a strong stinging sensation. I don't do any numbing treatments like numbing cream or ice. But the pain doesn't last very long for me. By the time my derm has done all the injections, I typically don't feel any pain. There have been a couple times where I needed to have her pause for a few extra seconds between injections. But, for me, the results are worth the 5 minutes of pain.
In the photos below, you can see how my forehead lines at rest have significantly diminished. I attribute it to the Botox and my skincare routine.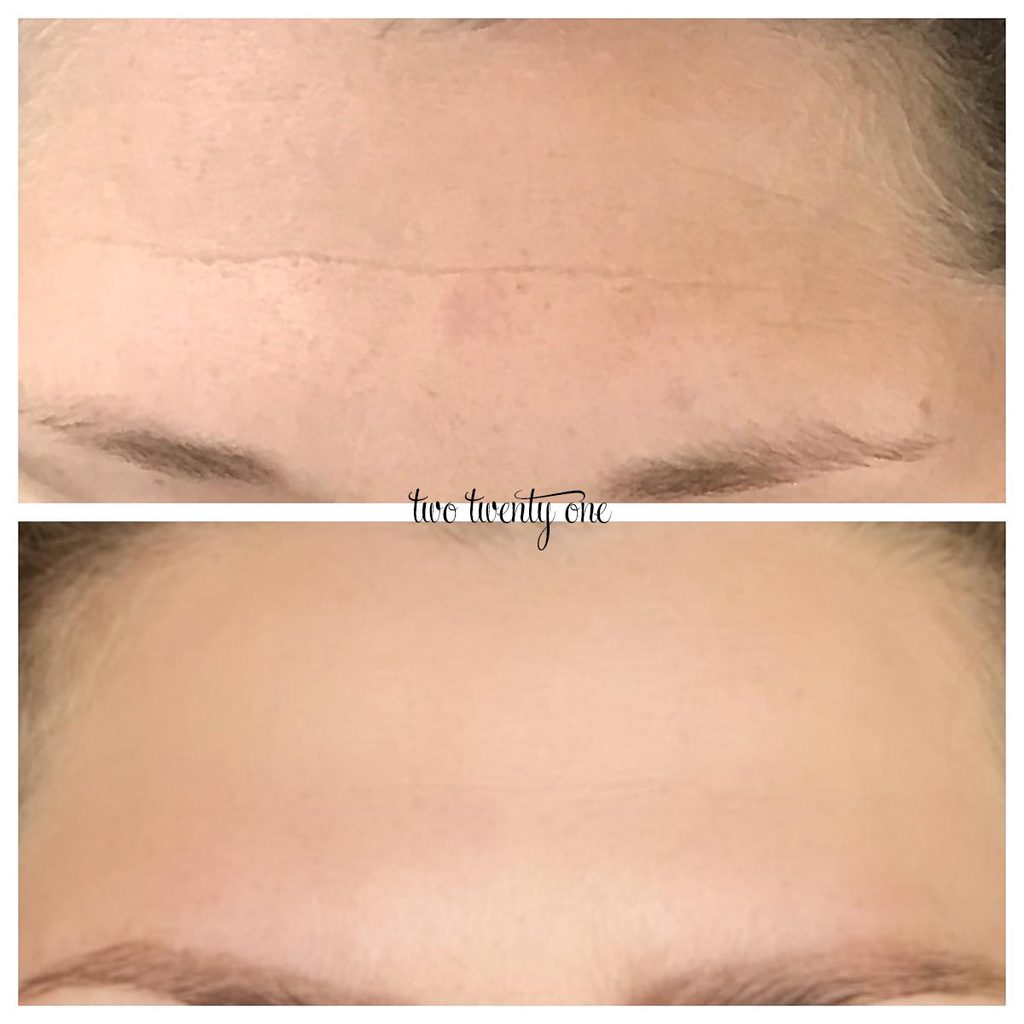 Can You Still Move Your Eyebrows?
Yes, I still have movement with my eyebrows.
Here's another good before and after comparison of my forehead at rest.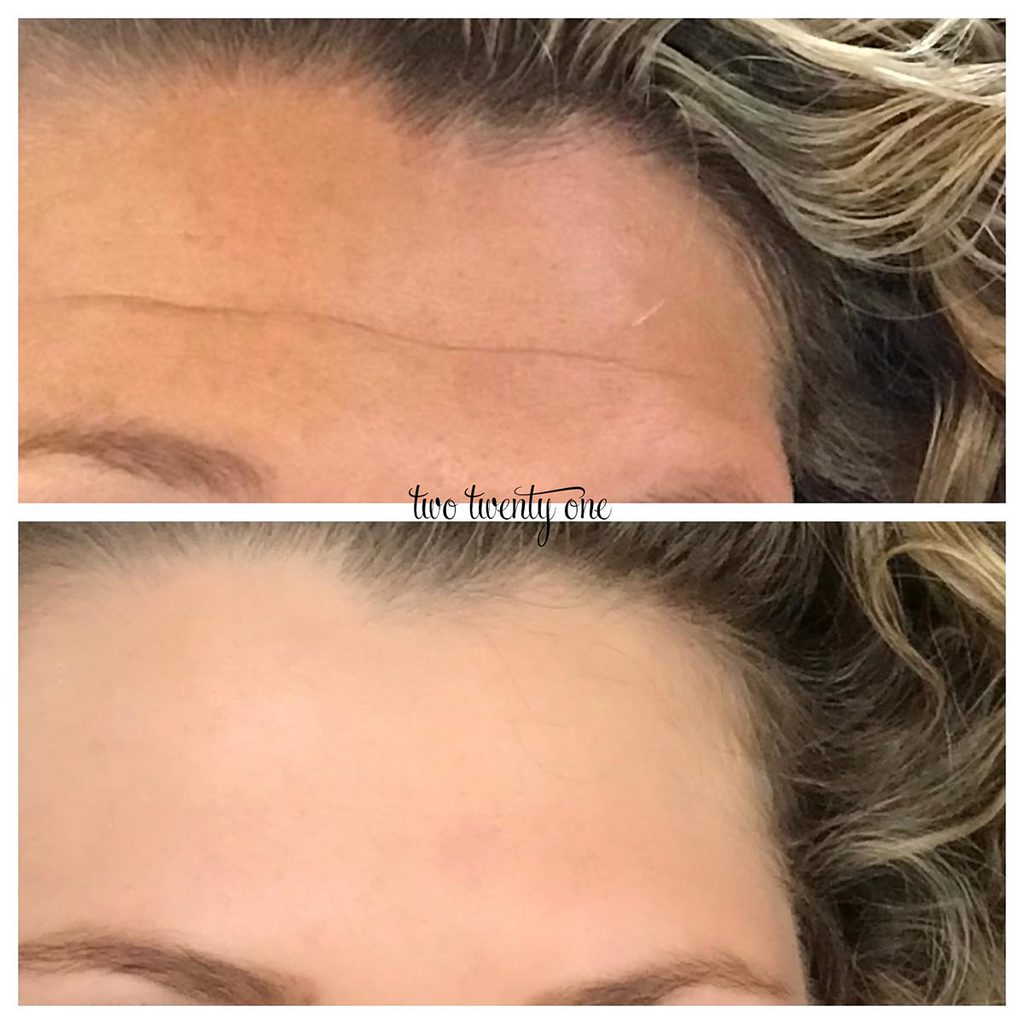 My Significant Other Doesn't Want Me to Get Botox
Brad didn't want me to get Botox either. But I think he had a lot of misconceptions about Botox because of how it's portrayed in movies, TV shows, etc. He didn't want me to have a frozen, expressionless face. So I didn't tell him I got Botox for a month. My face, my choice. After a good two weeks without distinct forehead wrinkles, I asked him if he had noticed anything different about my face. He said no. I said, "Really? Nothing?" He said no. I said, "Ok, good. Because I got Botox a month ago and you haven't even noticed." His reaction was along the lines of "Wow, really? Looks good to me."
A few of my girlfriends have been getting Botox for years and haven't told their husbands. There husbands have yet to notice.
Can't Stop, Won't Stop
It's safe to say that I love my Botox results, so I have no desire to stop getting Botox. I haven't had any negative side effects, and I'm no longer self-conscious about my forehead.
This concludes my forehead tour. I hope you enjoyed it.