Brad, Owen, and I are excited to announce the arrival of Emmett.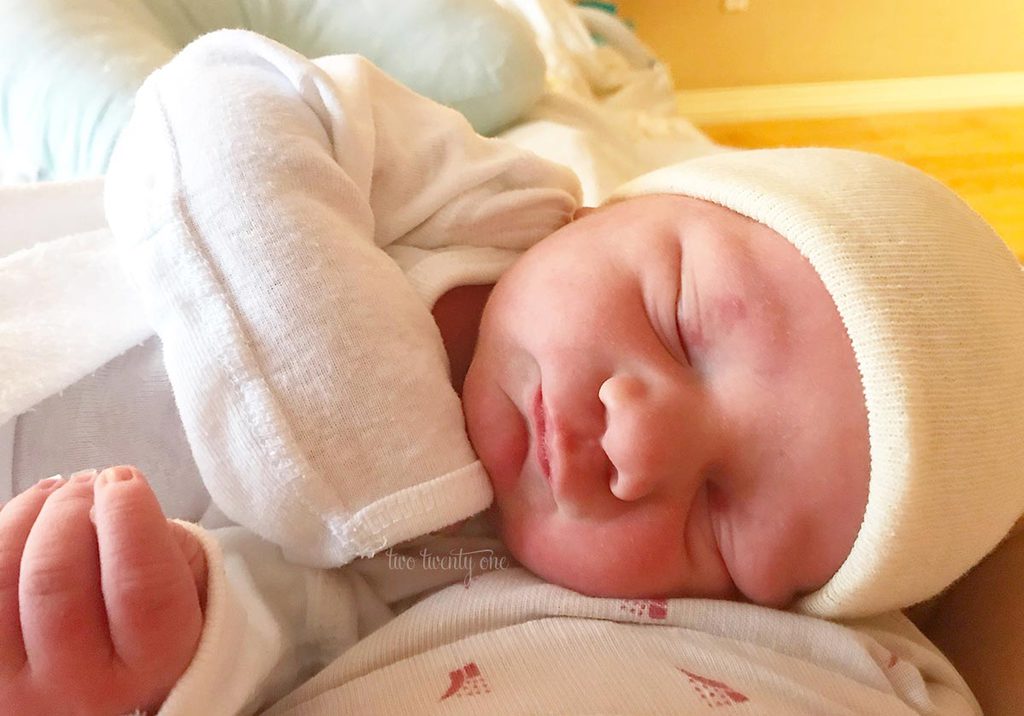 2.21.18
7:52 AM
8 pounds, 12 ounces
21.5 inches
You may notice his birthdate is two twenty one, which is a crazy coincidence I didn't even realize until after he was born and Brad pointed it out to our family members when they came to the hospital to meet Emmett a few hours after he was born.
Talk about serendipity.
He also shares his birthday with one of his great aunts.
Emmett is a great baby– has nursed like a champ since Day 1, rarely cries, and has been sleeping for 3-4.5 hour stretches at night.
I know some may wonder if he looks like Owen or not, so I made this side by side of Owen and Emmett. The boys were born weighing only 1 ounce different (Owen was 8 pounds, 11 ounces), but Emmett was 1.5″ longer. Also keep in mind Owen was considerably swollen due 24 hours of labor and a failed induction.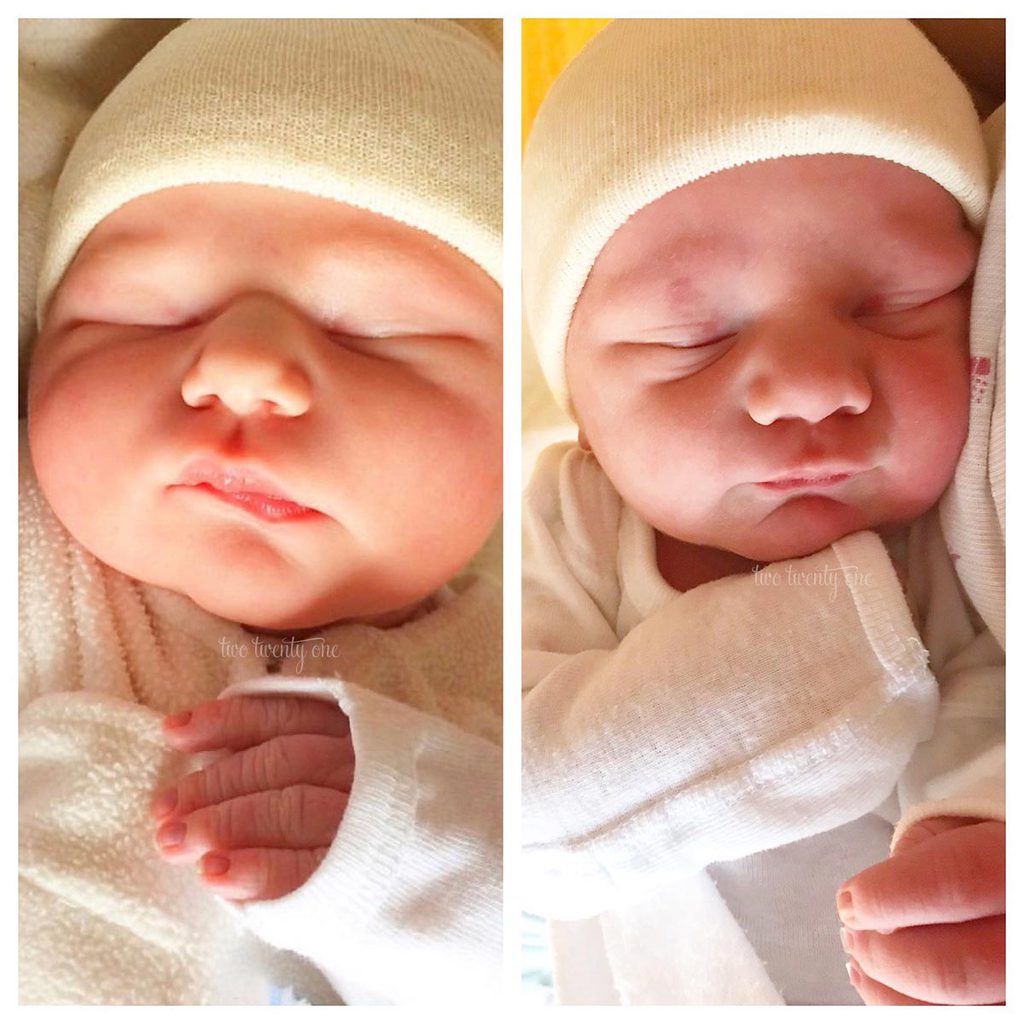 We're settling in wonderfully as a family of four.