Toward the end of my pregnancy, I thought it would be a great idea to have the moments of Owen meeting Emmett photographed. I mean, you meet your little brother only once.
The original plan was for Owen to come to the hospital with his grandparents and meet Emmett. But when Brad and I got to the hospital, we saw a sign posted saying children under the age of 14 weren't allowed in the childbirth center due to the flu. I completely understood the rationale, but I was upset– it would've been nice to have been warned beforehand. Not only was I upset Owen couldn't meet his brother as soon as possible, but I didn't want to go days without seeing Owen.
But everything worked out for the best. We had the photos taken at home, where Owen was more relaxed and himself. I think he would've been distracted at the hospital, especially because I was in a hospital bed and hooked up to an IV.
The photos speak for themselves– Owen was completely smitten with his little brother.
I have the photos in chronological order, starting with the moment I walked into the room holding Emmett.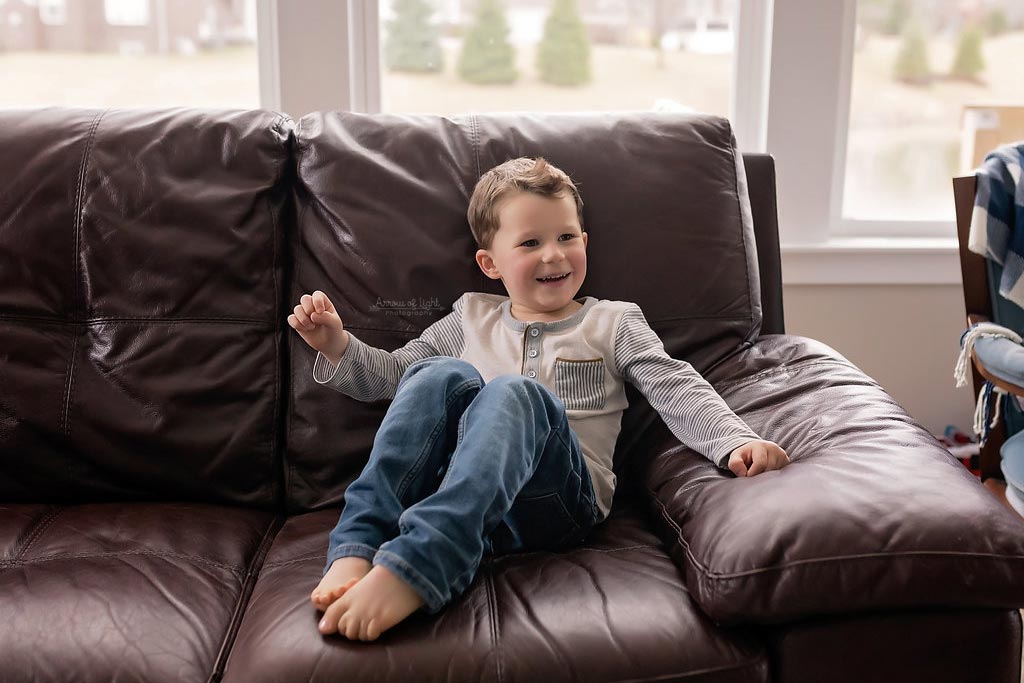 This is my most favorite photo.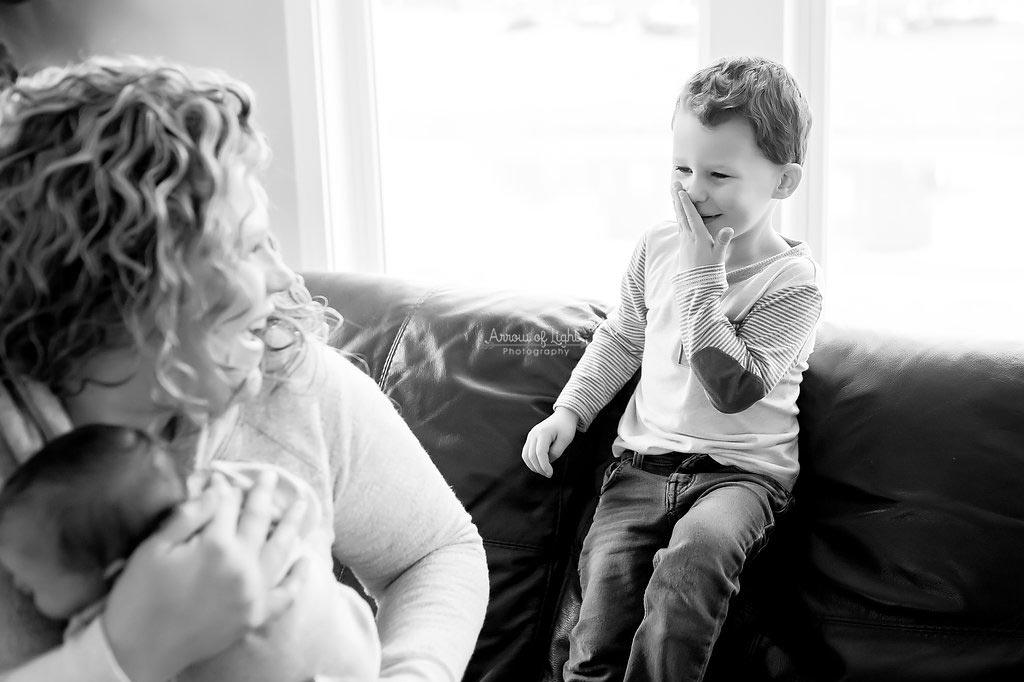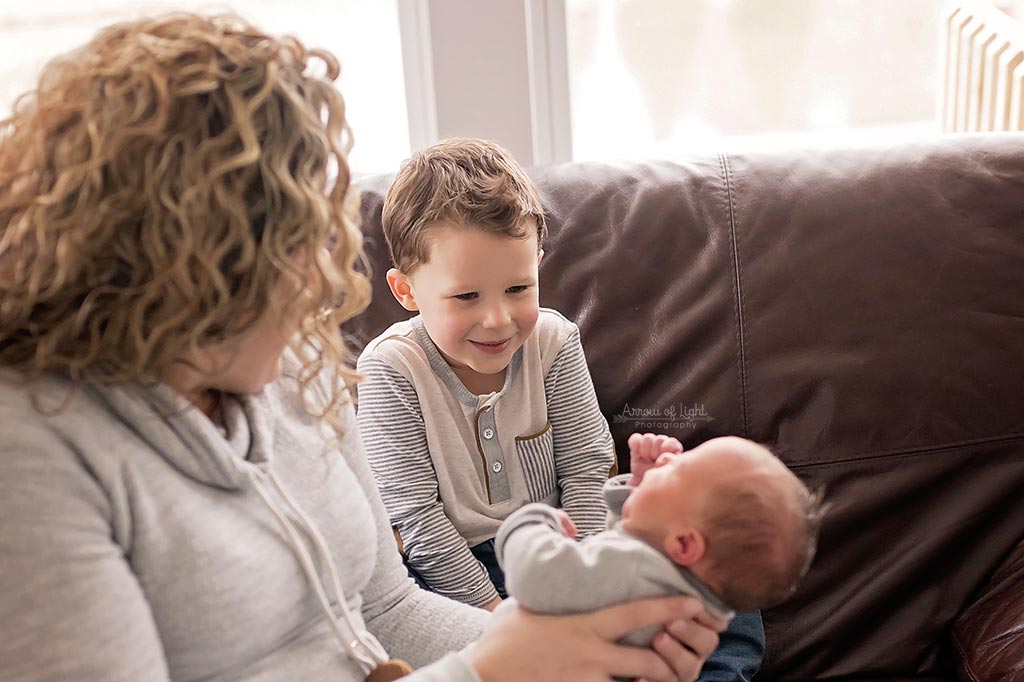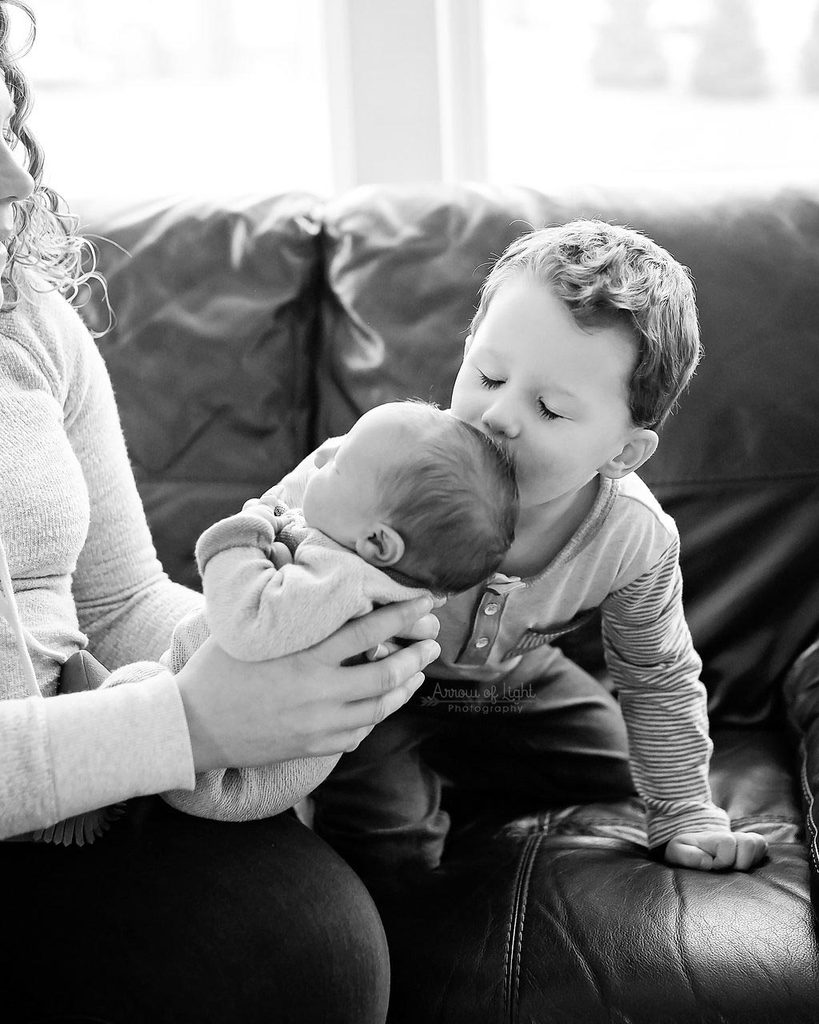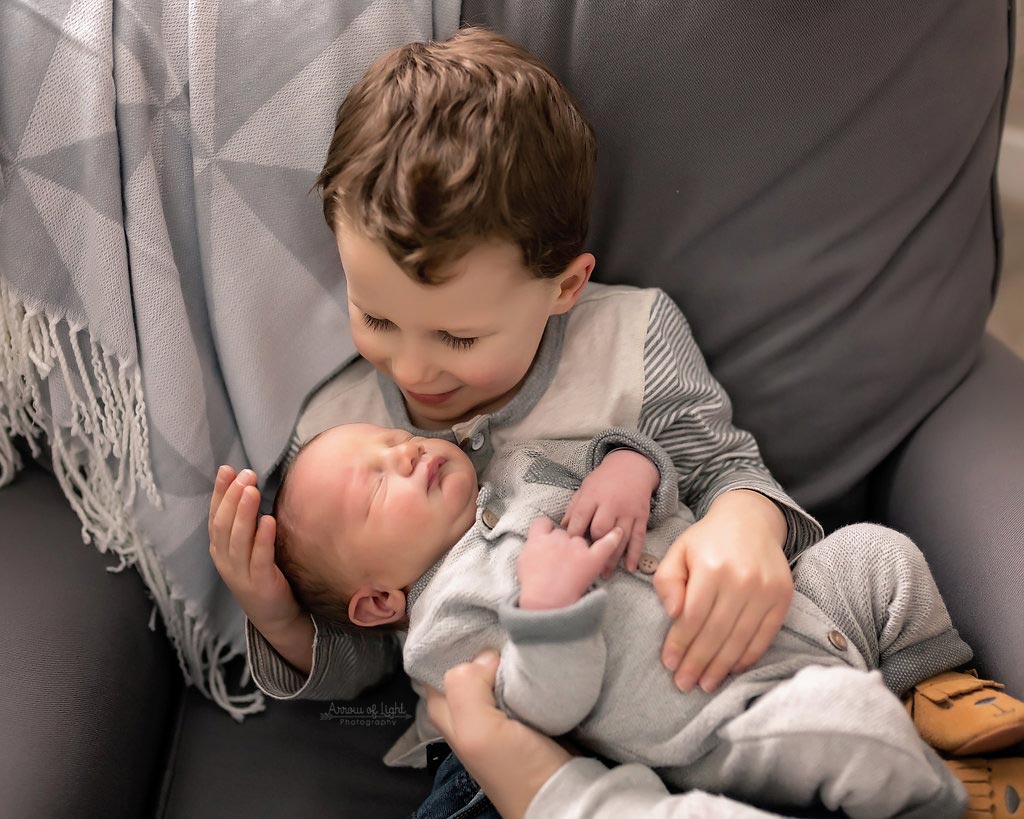 Frame worthy.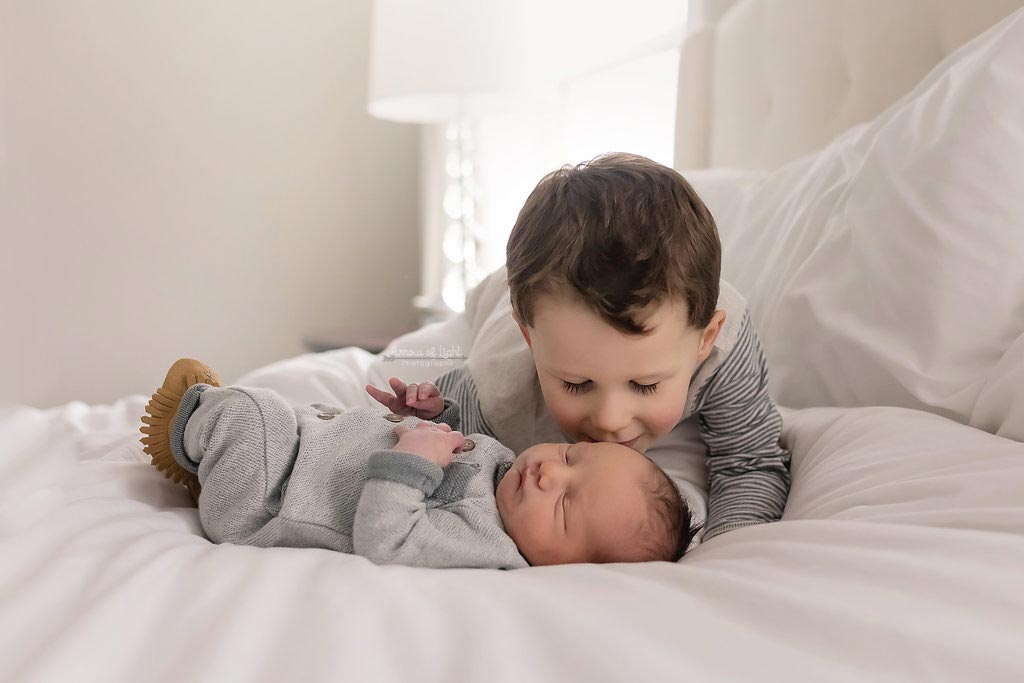 It was Owen's idea to grab the white blanket from his bed and snuggle with Emmett in our bed.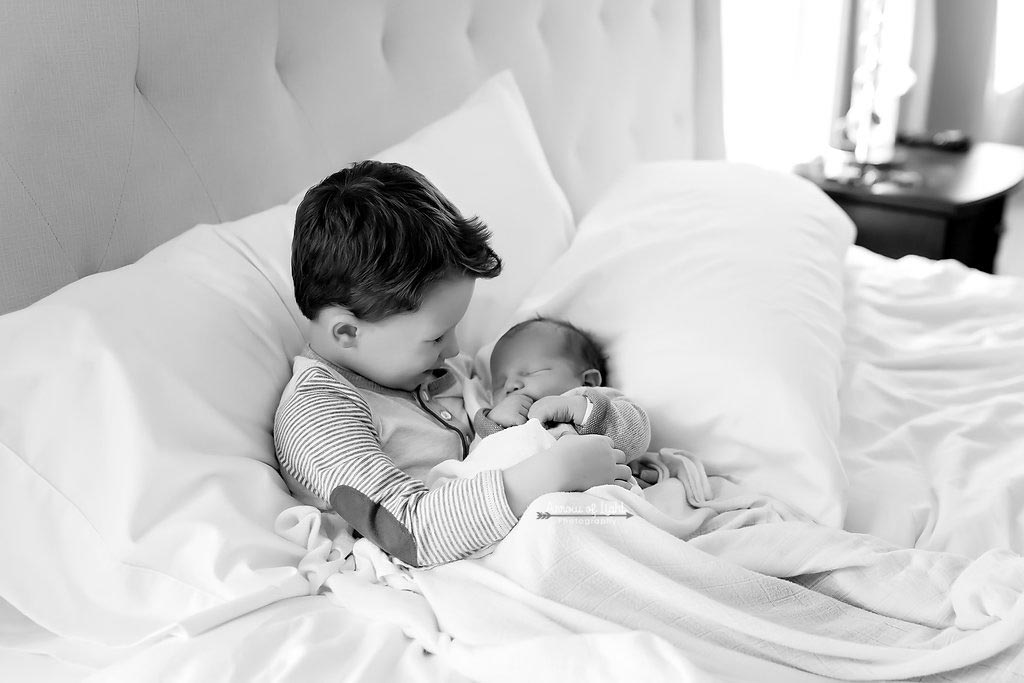 I love that we also got some photos of Emmett in his coming home outfit.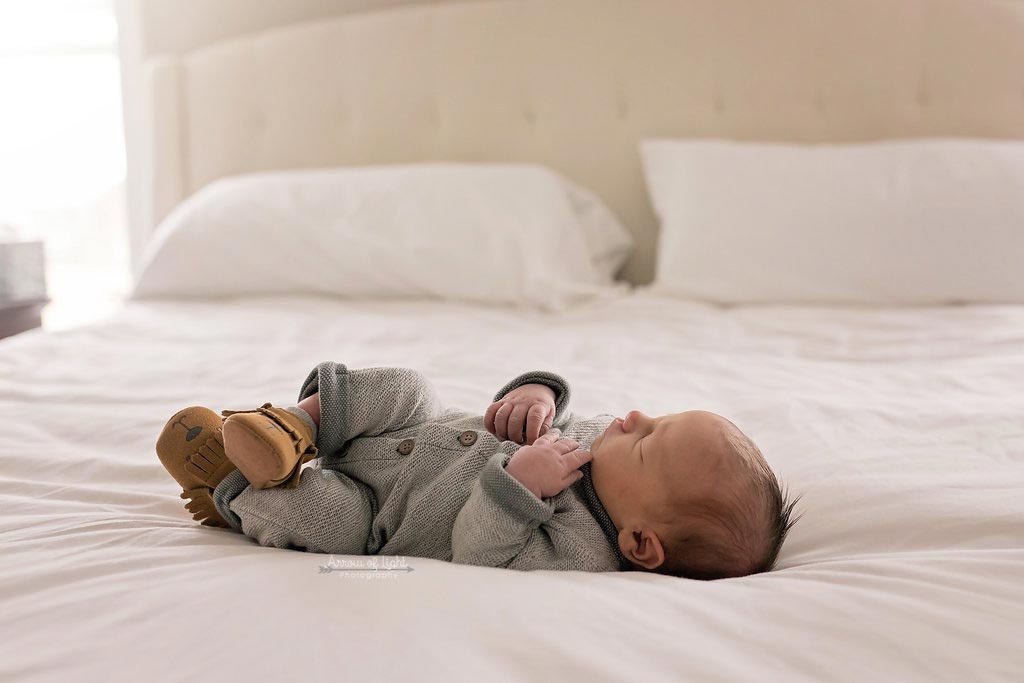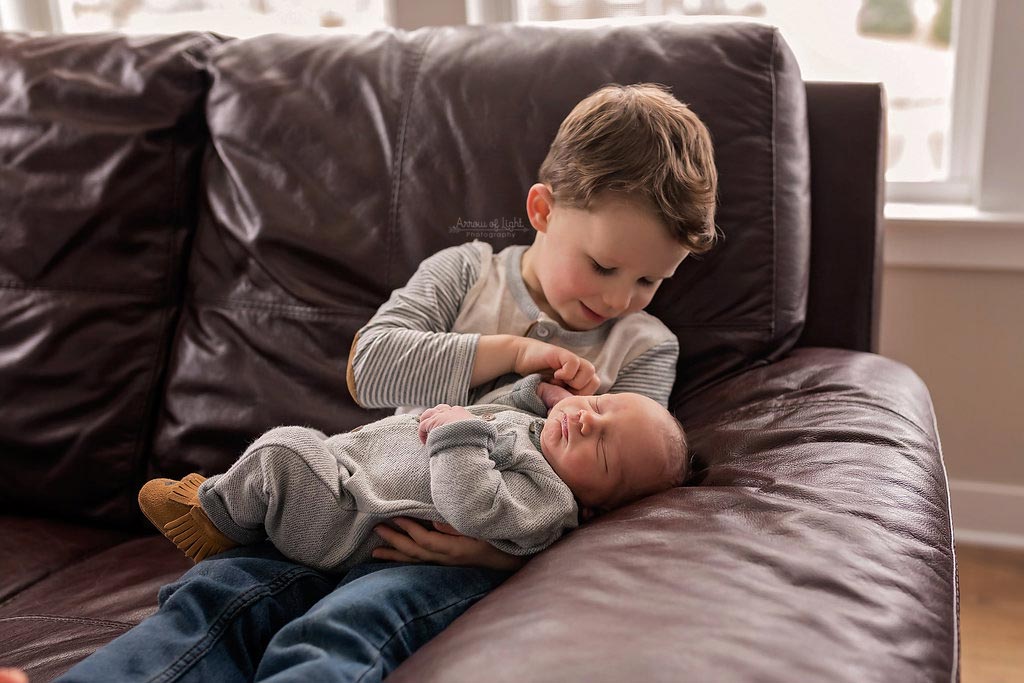 A couple weeks before Emmett was born, I took Owen to Target to pick out a present for his little brother. He chose the gray elephant stuffed animal. He ran up to Emmett's nursery to get the elephant and a rattle and brought them back downstairs for Emmett.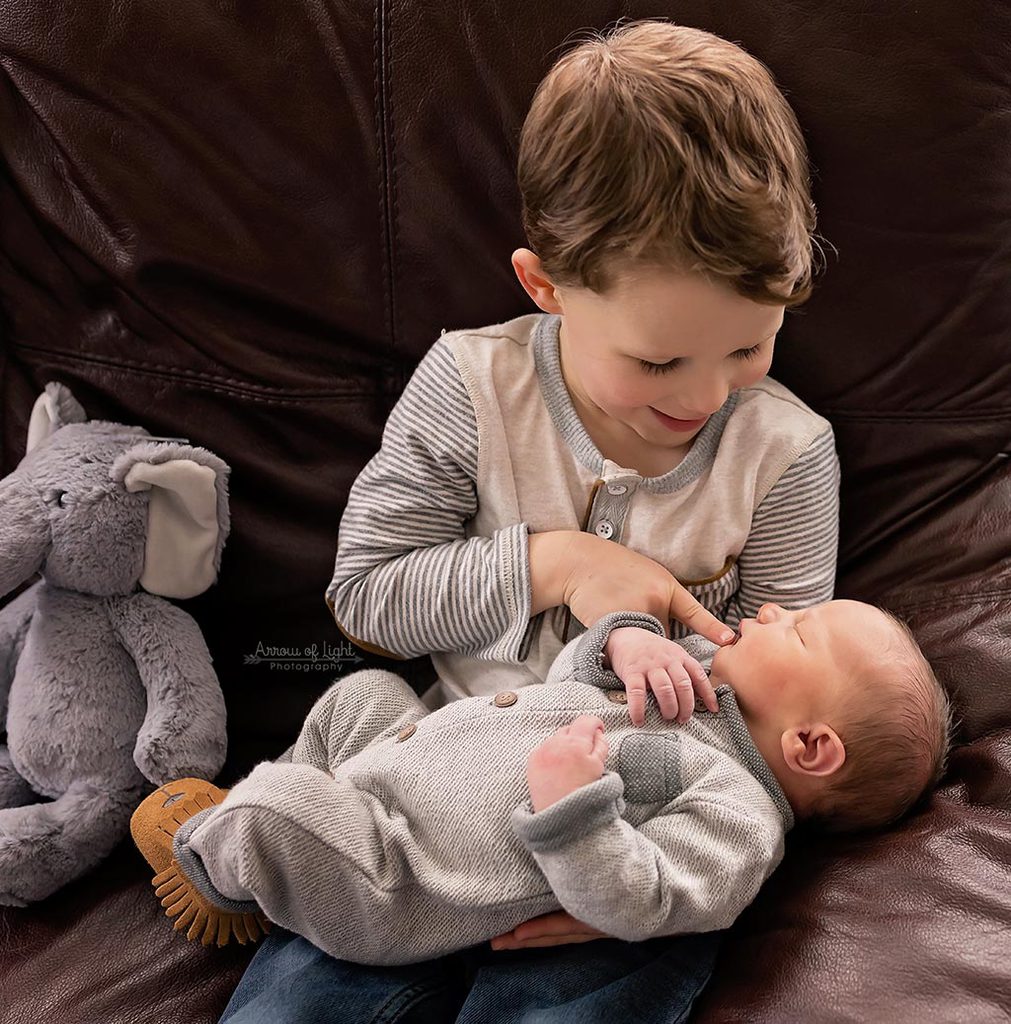 If you're bringing home a new baby to a sibling or siblings, I highly recommend hiring a photographer to capture the moments. We'll cherish these photos of our two boys forever.
People have asked how Owen is adjusting to having a baby brother. And the answer is very well. Owen loves Emmett. Every morning he runs into our bedroom and wants to see and love on his little brother. If Emmett is making sounds in his mamaroo, Owen will run over to him and give him his pacifier. And if Emmett is fussing because he's hungry, Owen will tell me Emmett needs my 'boo boobs'.