Organized Cleaning And Gardening Caddies
Thank you, ScotchBlue & The Home Depot, for sponsoring today's post!
With spring comes spring cleaning and organization. So I decided to whip up some organized cleaning and gardening caddies to help me stay organized and to make household tasks a little more streamlined. To give them a little more flare (and for it to be obvious to Brad when I ask him to grab the bathroom caddy), I created stencils and labeled each caddy.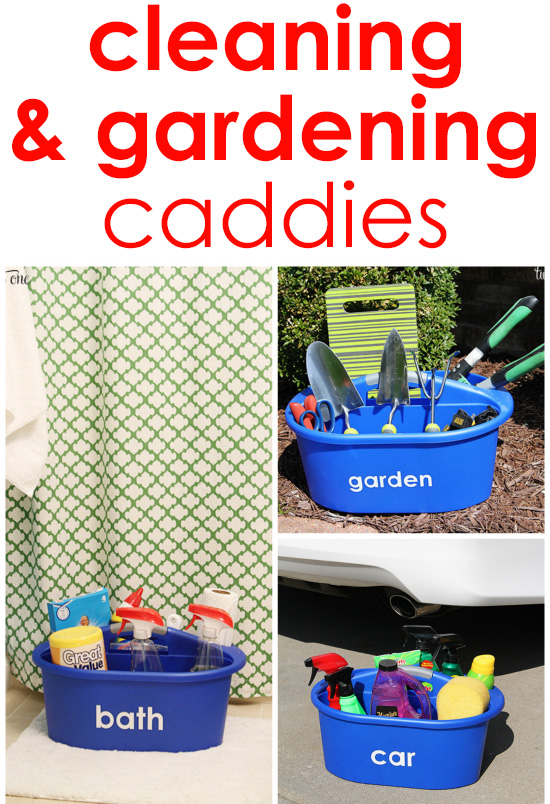 Here's what you'll need to make your own stenciled caddies:
I started by grabbing the wax paper and painter's tape. I adhered the tape to the wax paper, slightly overlapping the tape.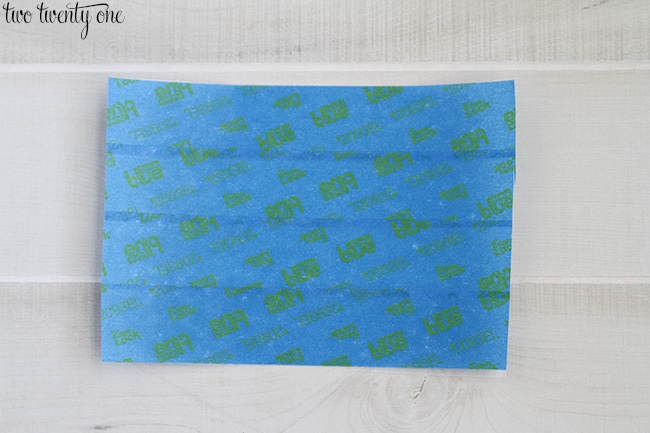 This is how the backside looked.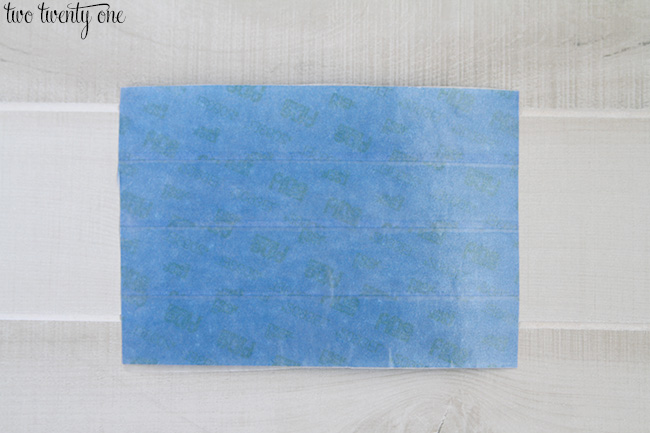 Then, I cut the stencil out using my electronic cutting machine. If you don't have one, you can either stencil the letters onto the tape/wax paper and cut them out or print the word, cut it out, trace it onto the tape/wax paper, and cut it out.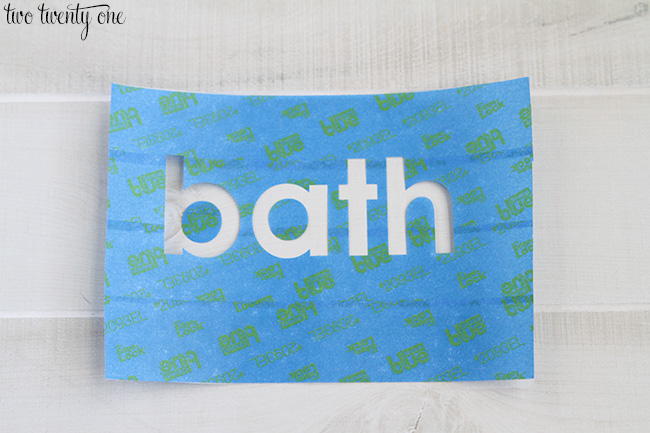 Then I carefully peeled the wax paper off of the painter's tape.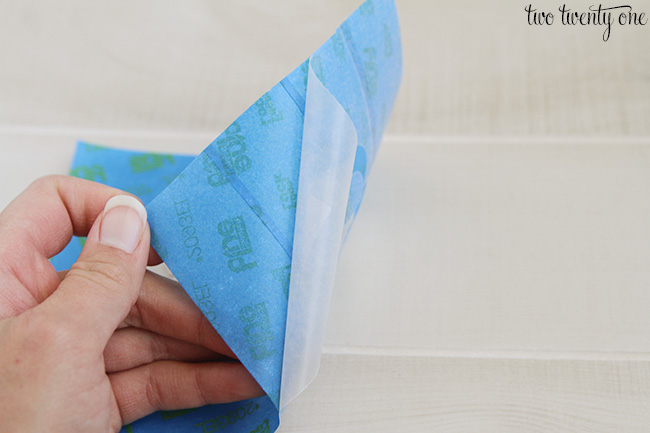 This is what it looked like when I was done peeling.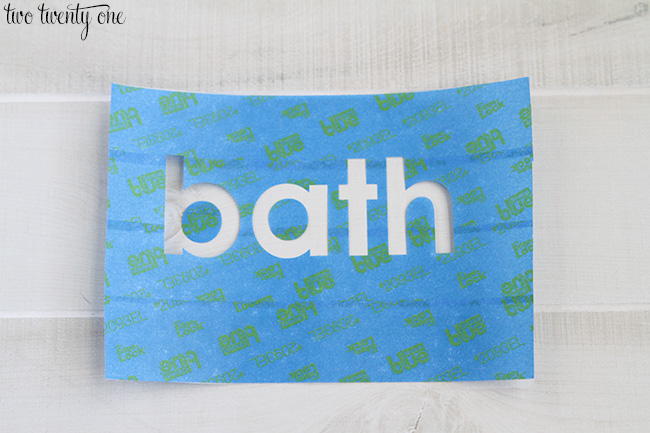 Next, I adhered the painter's tape stencil to the caddy.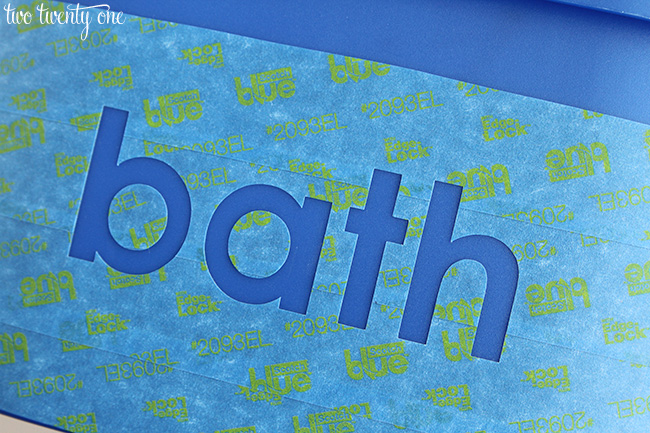 Then it was time for some spray paint. I'm a Rustoleum girl all the way, so I used their Ultra Cover 2X coverage spray paint in satin blossom white. See, it even binds to plastic.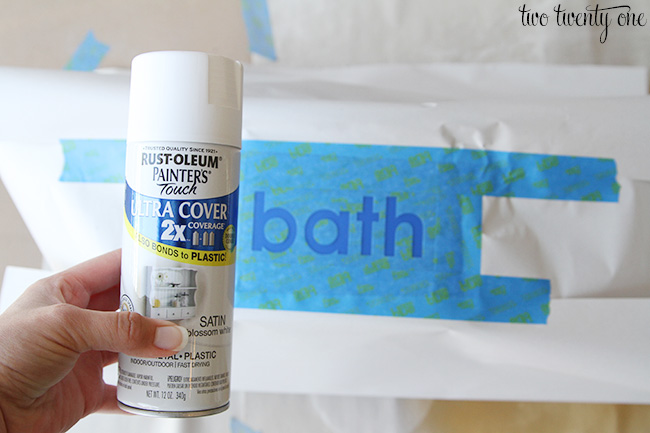 Here's how it looked after one coat.
I ended up doing two coats, and removing the stencil before the second coat dried. This is important. If you wait too long, and let the paint dry, you can risk pulling the paint off with the stencil.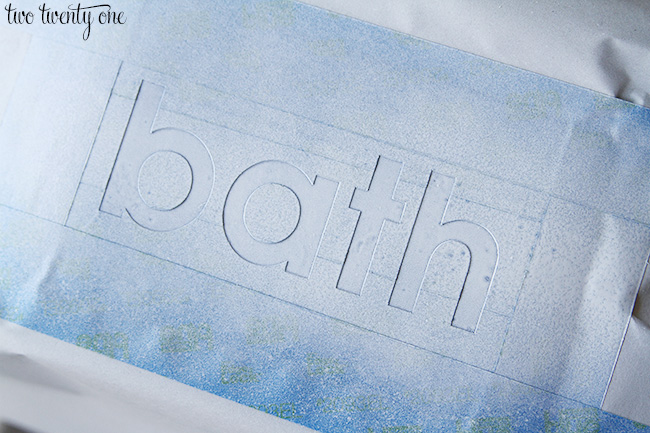 I filled the bathroom caddy with all my bathroom cleaning supplies– Windex, paper towels, magic erasers, toilet bowl cleaner, disinfecting spray, disinfecting wipes, gloves, and a cleaning brush. Using the caddy is so much easier than lugging all those supplies into our bathrooms by the armful.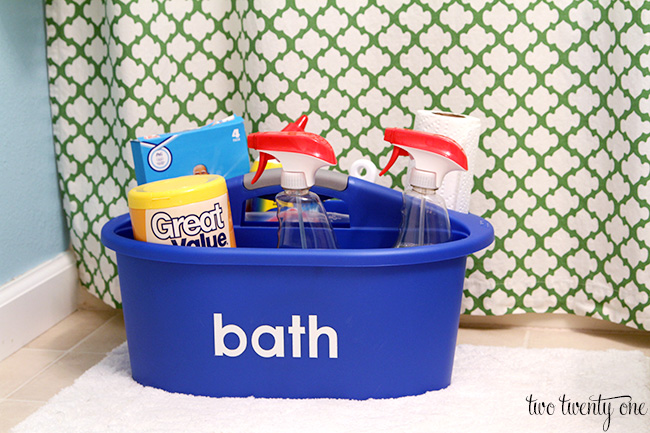 I decided to make another caddy– an organized gardening caddy. Now I can just grab the caddy and work in the flower beds. The gardening caddy has everything I need– kneeling pad, hedge trimmers, garden shears, scissors, trowel, transplanter, cultivator, and gloves. This will make going from plant to plant so much easier.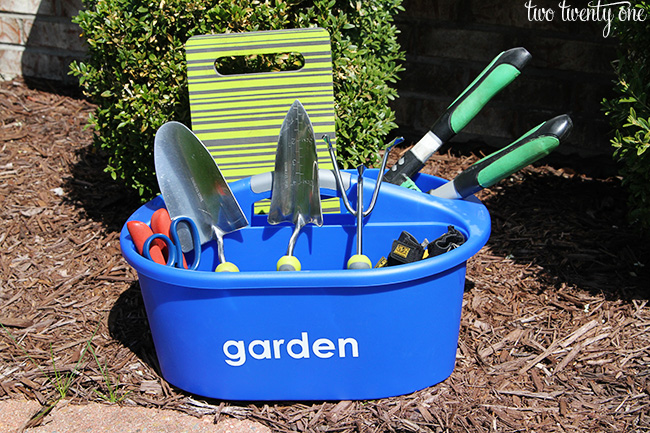 I also made a car washing caddy. We used to store everything in a bucket, but we would always have to take all of the stuff out of the bucket to put the water and soap in to wash the cars, and then we'd have to wait for the bucket to dry to put everything back in. Annoying. Now, we can just grab the caddy and a bucket and we're ready to clean our cars– inside and out.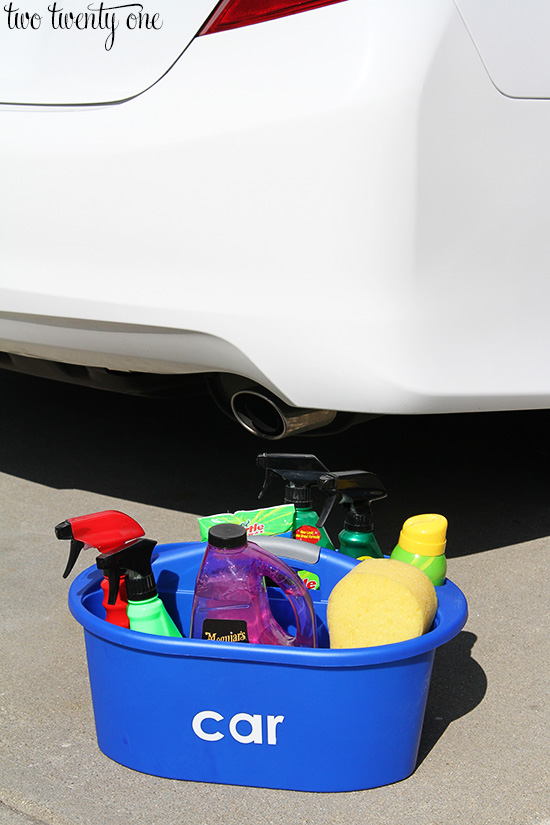 To help with your spring cleaning, organizing, and gardening, I'm giving away a $50 The Home Depot eGiftCard!
You must use the Rafflecopter widget below to enter.
Check out The Home Depot and ScotchBlue for more products to help with your spring cleaning.
The Home Depot
Website • Facebook • Twitter • Pinterest
ScotchBlue
Facebook • Twitter • Pinterest
I am proud to be a 3M- sponsored blogger, and, as part of my responsibilities, I get the opportunity to evaluate new products from ScotchBlue™ Painter's Tape. Opinions are my own and additional product used in the project were selected by me.