Under The Kitchen Sink Organization
One small project I tackled before Owen's arrival was organizing under our kitchen sink. I didn't like how I would knock over things to get to other things in the back of the cabinet. I also wanted to be able to put items we used often in a more strategic place. First world problems.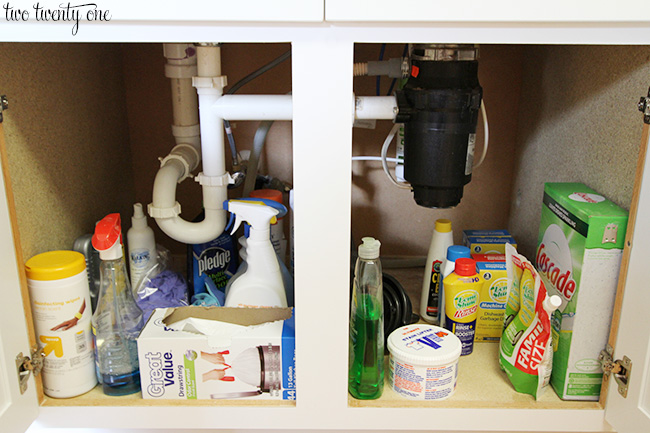 I started by clearing everything out. Then, I put down some shelf liner, which classes things up a little in my opinion. I grabbed two plastic storage bins from Lowe's and put our general cleaning supplies in one bin and kitchen cleaning supplies in the other. Now if I need an item in the back, I can slide the bin out and grab it.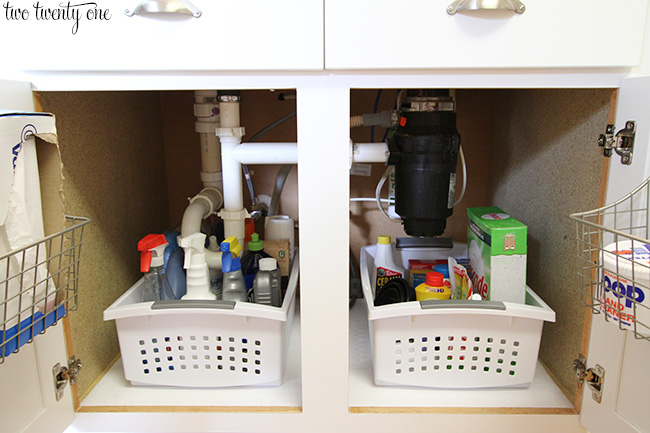 I also invested in two storage baskets from Lowe's for the inside of the doors. I put the items we use most often, besides dishwasher detergent, in the baskets. On one door I have disinfecting wipes and trash can liners.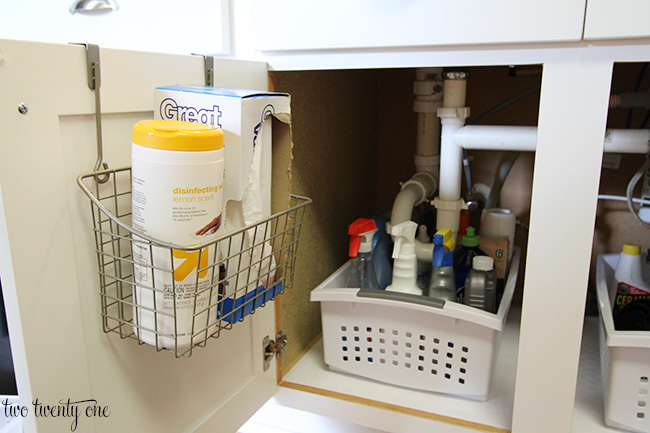 I put dish soap and Brad's heavy duty hand soap on the other door.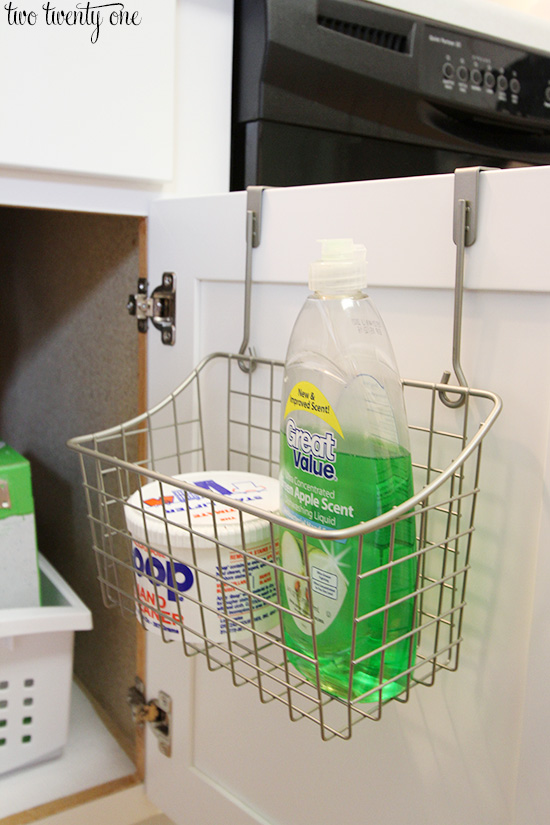 You can find more DIY ideas from the other amazing Lowe's Creators & Influencers!
Follow Lowe's on Instagram, Pinterest, and sign up for the Creative Ideas magazine and app!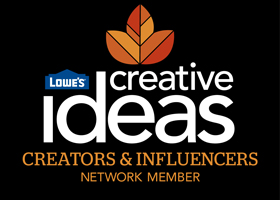 As a Lowe's Creative Ideas Creator, I was provided a gift card to cover the cost of materials for my project. All opinions are 100% my own.