Today I'd like to discuss do-it-yourself projects in your home. Specifically, I'd like to cover things I'm comfortable DIYing in our house and things I'd pay someone else to do.
Clearly, I'm all for DIY (within reason). There are some things Brad and I feel comfortable tackling in our home because of experience or skills we've learned from our parents. We're lucky enough to have a few skilled tradesmen in our family so if we have specific questions we can ask one of them. Or, if we ask nicely, they will come to our rescue and help us out with big projects.
Here are some things we're comfortable tackling in our house:
painting furniture makeovers
hanging photos and other things on walls
removing and installing toilets
unclogging drains and toilets
installing faucets
minor plumbing issues
minor electrical work (running wire, installing lights, replacing outlets, etc.)
installing thermostats
hanging and repairing drywall
I should add that there are some things we wouldn't mind taking on, it's just we haven't had the chance to do it (e.g. flooring, tiling).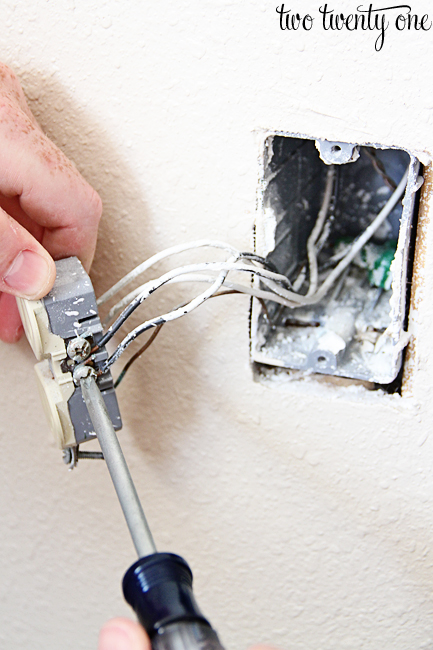 Things we aren't comfortable tackling in our house:
anything HVAC we can't troubleshoot by Googling
major electrical (we call in Brad's electrician dad)
major pipe fitting and plumbing (we call in my pipefitter dad)
repairing major appliances we can't troubleshoot by Googling (see here)
When our heat pump compressor and coil went out we enlisted my uncle (who owned a plumbing, heating, & cooling company) and his friend to fix everything. Thankfully, we got the family discount. My dad was kind enough to install our water softener and run the new plumbing to it over a year ago.
I'm the painter in this house. Brad's delicate hands have never lifted a paintbrush. However, this spring I plan to hire someone to paint our great room and master bedroom. Now, before you start judging me, I must remind you that we have vaulted ceilings in those rooms so certain walls are 12-13 tall. I've done 100% of the painting in our house because seriously, painting isn't that hard. I'd much rather paint a room than pay someone else to do it. But, we don't own a tall enough ladder, and I'd rather pay someone to paint the rooms for me than rent a ladder or scaffolding and painting everything myself. I should probably add that I don't have the best balance when I'm not pregnant. So there's that. Don't worry– I'll let you know how it goes.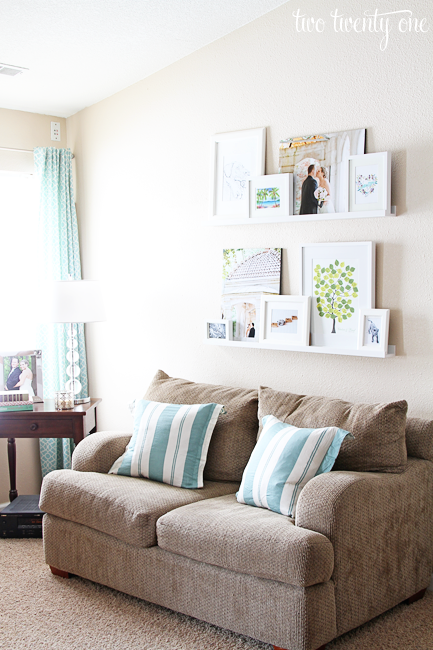 For more DIY inspiration, check out my project gallery and the Homes.com (where I contribute) idea gallery.
What are you a pro at tackling in your home? What would you rather pay someone else to handle? Are you lucky enough to have handy family members or friends who can help with big projects?