This post is sponsored by Walmart and SheKnows Media. As always, opinions are 100% my own.
 Now that we have two kids, we're having to pack our diaper bag a little differently these days. So I thought I'd share everything we take on the go.
As a mom who almost always has her hands full, I'm big proponent of the backpack diaper bag. It's just so much easier not having to worry about a shoulder-strap diaper bag fall off my arm or swinging the bag out of my way.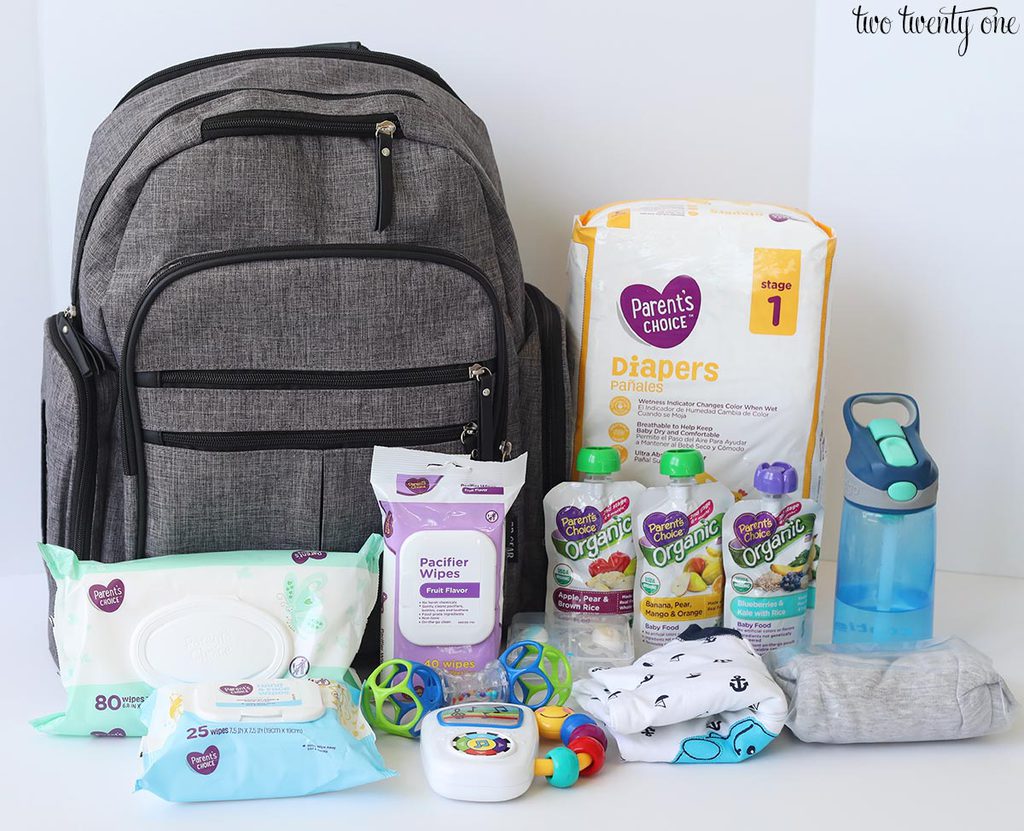 No diaper bag would be complete without diapers. I like these Parent's Choice diapers because they're affordable, absorbent, breathable, and there's a wetness indicator. I also keep baby wipes, pacifiers, pacifier wipes, and hand & face wipes (great for sticky toddler faces and hands) in the backpack diaper bag. Basically all the wipes.
While not completely necessary, I like to keep a couple baby toys in the diaper bag. Now that Emmett is getting older, those will come in handy when he starts to get fussy. I also like to throw in a change of clothes for each boy. I go with a one-piece outfit for Emmett because it doesn't take up much space. And since Owen is potty trained, I always keep a spare pair of underwear and bottoms in the diaper bag. Because accidents can happen.
Owen still likes applesauce pouches, but to change things up and give him an alternate healthy snack on the go, I like these Parent's Choice organic veggie and fruit pouches. There's no artificial colors or flavors, BPA-free packaging, and they're convenient. We always have to take Owen's water bottle with us, too.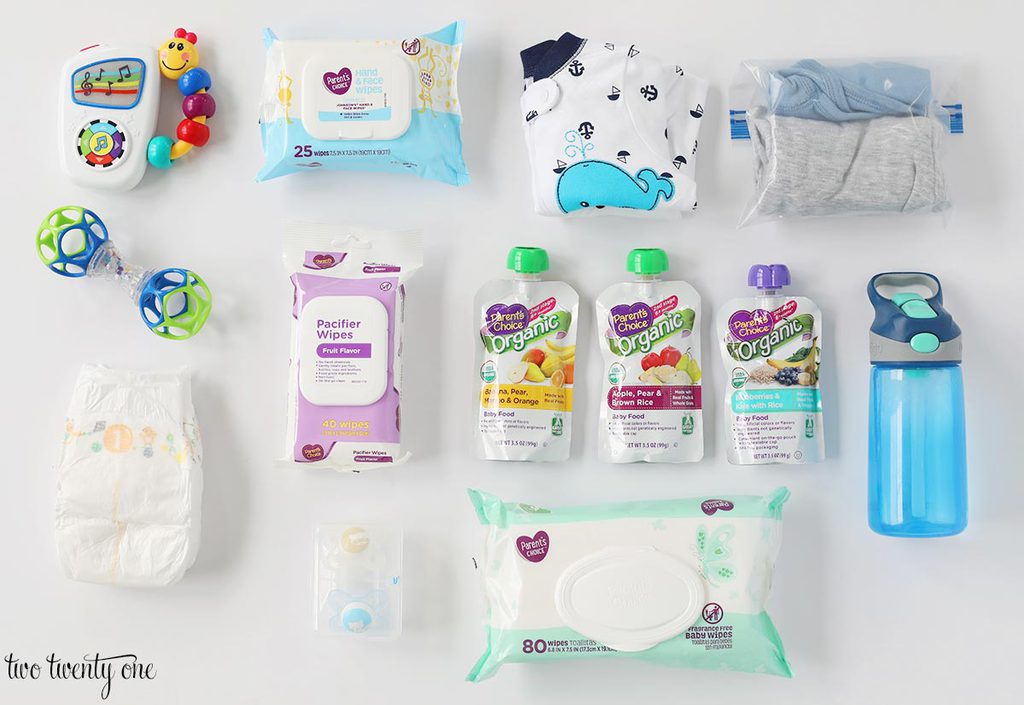 In order to prepare for the worst, I make sure we have at least four diapers in the diaper bag at a time.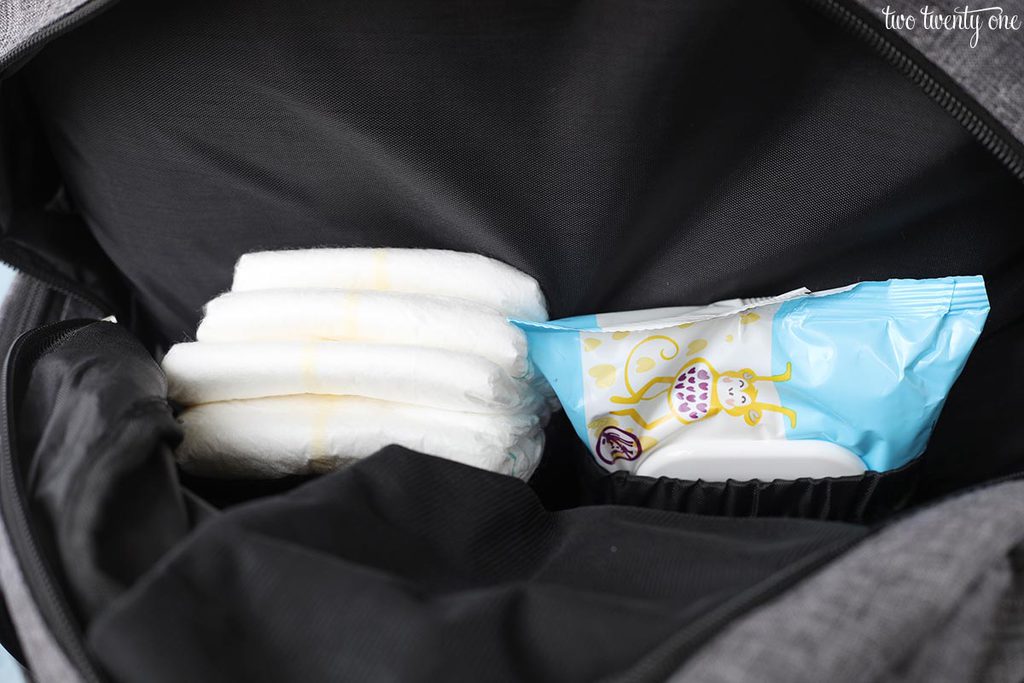 I tend to put snacks in the front pocket of the diaper bag so Owen can easily find and get them for himself.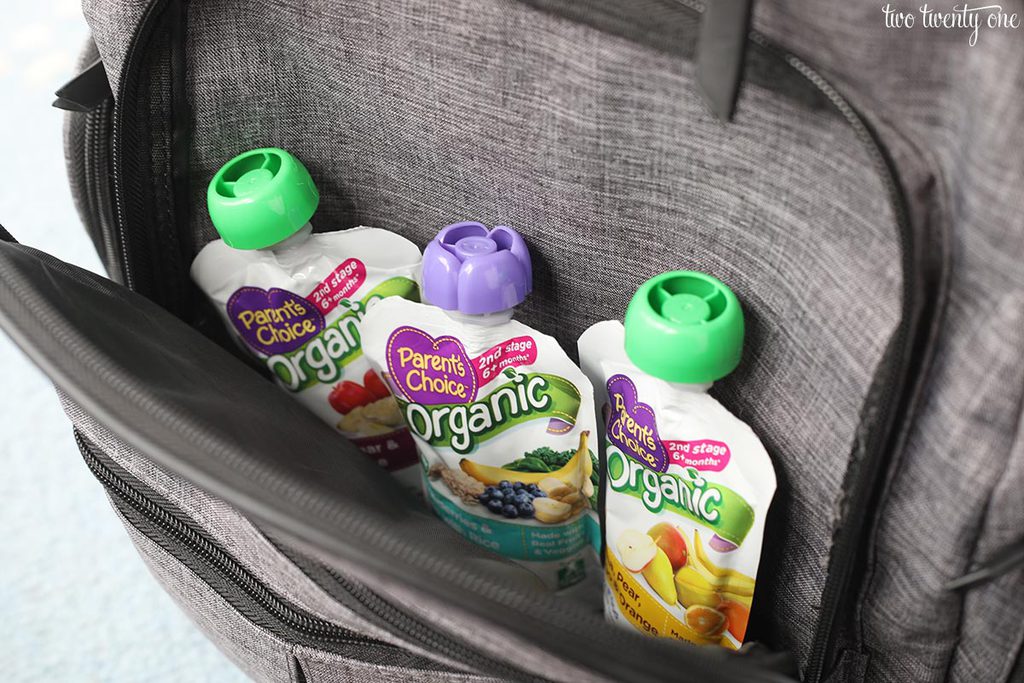 Since Emmett's spare outfit is a one piece, I just slide it into the pocket on its own. But to keep Owen's clothes together, I put them in a zippered plastic bag.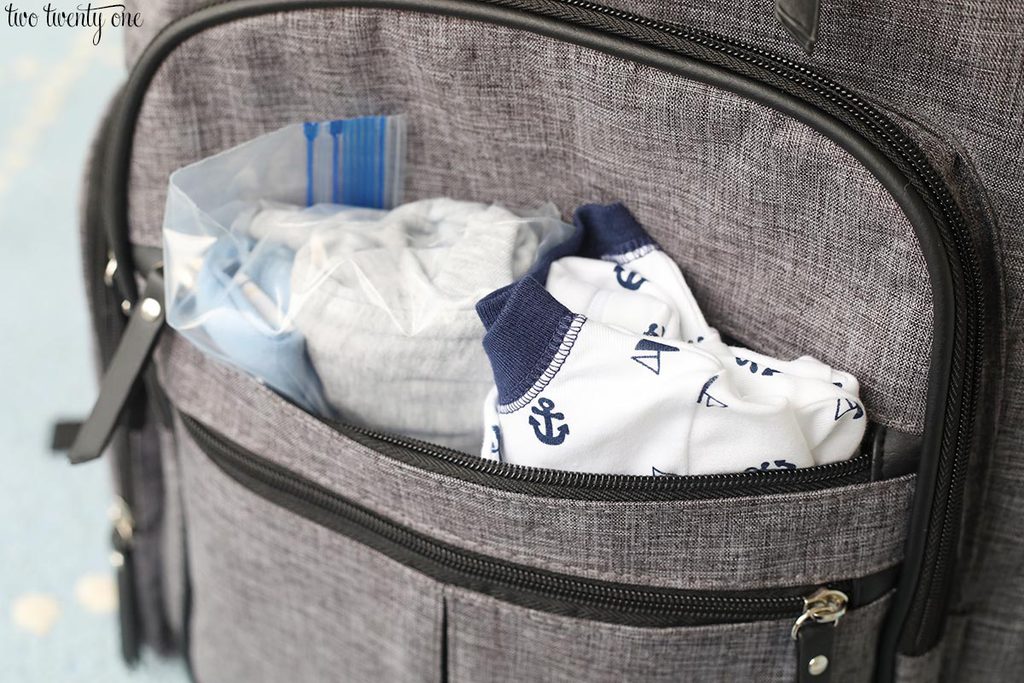 One more thing that comes with adding another kid into the mix is another car seat. And when Emmett is a little older, he'll be riding in style in this Essentials by Britax Allegiance car seat.
Note: I have the car seat forward facing to show what the car seat looks like, but we'll install it rear-facing because it's recommended that children are rear-facing until at least 2 years of age.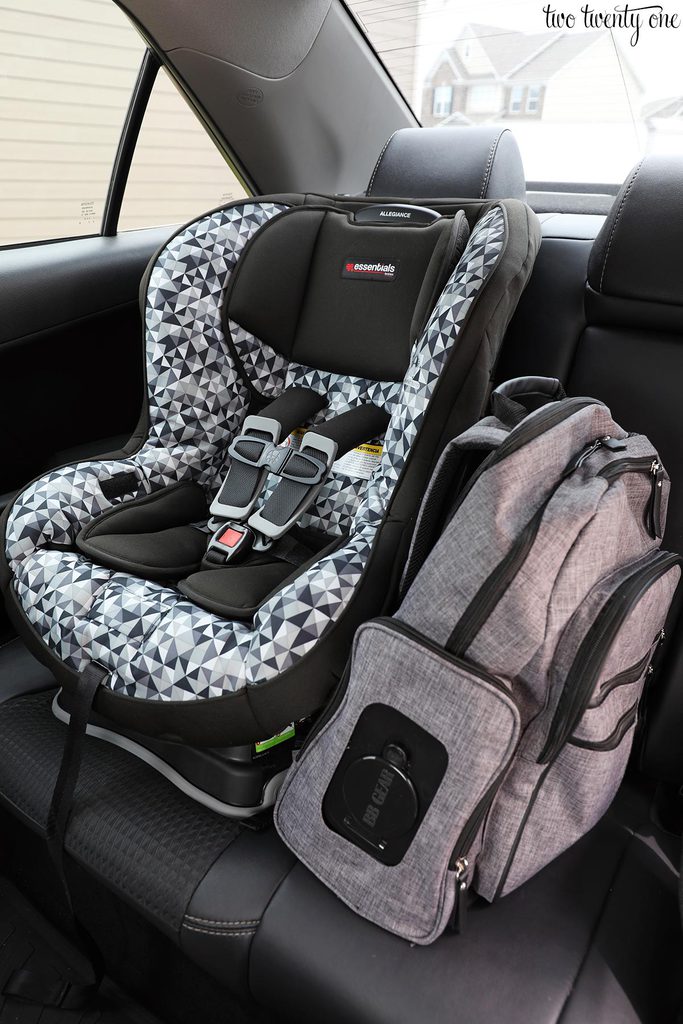 I can't get over how much I love this prism print on this Essentials by Britax Allegiance car seat, which is available on Walmart.com and in Walmart stores. Not only is the print cute, I think it'll be great for disguising minor stains, because let's be honest, we don't take the car seat cover and wash it after the smallest speck of dirt gets on the cover.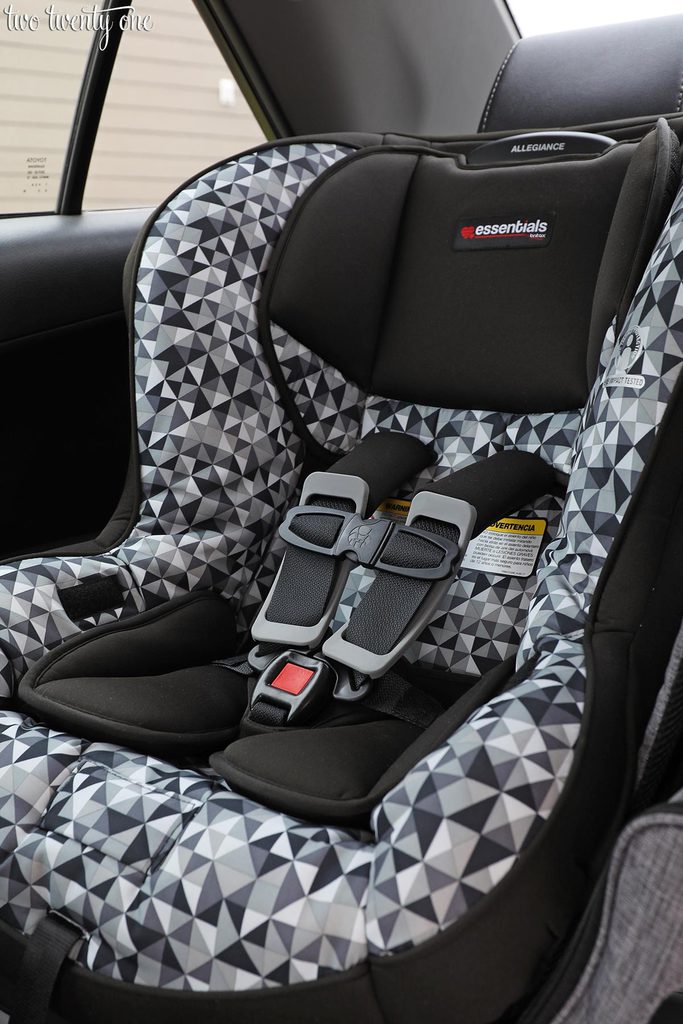 When putting together your diaper bag, tailor it to your kids' needs. If your baby uses a specific brand of pacifier, put a spare in the bag. Maybe throw in a bib or burp cloth. When the weather gets chilly, toss in a blanket and hat.
This post is sponsored by Walmart. As always, opinions are 100% my own.