Custom House Portrait + Christmas Cards Giveaway
You guys! I'm so excited about today's post. Want to know why? Because I'm giving away a custom house portrait AND custom Christmas cards!
First, let me tell you the back story about how this giveaway came to be.
A year ago I wrote a post on first wedding anniversary gift ideas. I included a custom house portrait in my list of ideas, and I linked directly to these beautiful custom house portraits by The Art of Michelle, which I found on Etsy. The reason why I linked to Michelle's Etsy shop was because her work is amazing, while also being affordable. I didn't contact Michelle to tell her I was linking to her, I just did it. Fast forward a few months and Michelle emailed me to say thank you because she got a lot of business from me linking to her. And as a thank you, she offered to send me a custom house portrait and to do a giveaway on the blog. How cool is that?
Here's the amazing portrait Michelle did of our house. I absolutely LOVE it!
I love how whenever we leave this house we can bring the portrait with us and hang it in our next home. A great way to always remember our first home, right? And whenever we move, I plan to get a portrait of that house too.
If you've had a handful homes, I think it would be awesome to create a gallery wall of house portraits in your current home of every house you've lived in.
I think these make perfect wedding and anniversary gifts (the traditional first wedding gift is paper). And Christmas is coming up…
Here's some more examples of Michelle's work.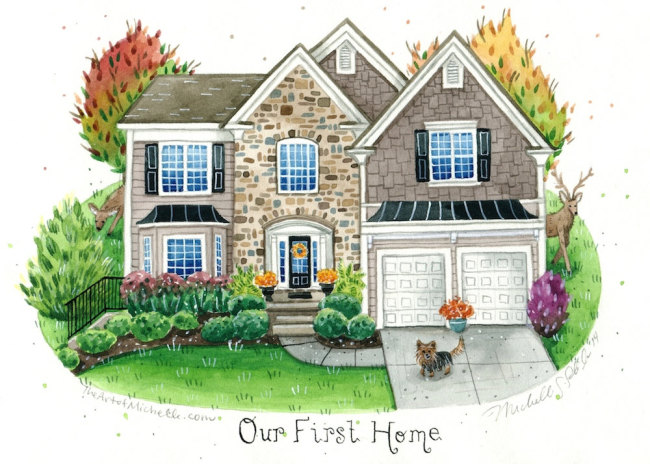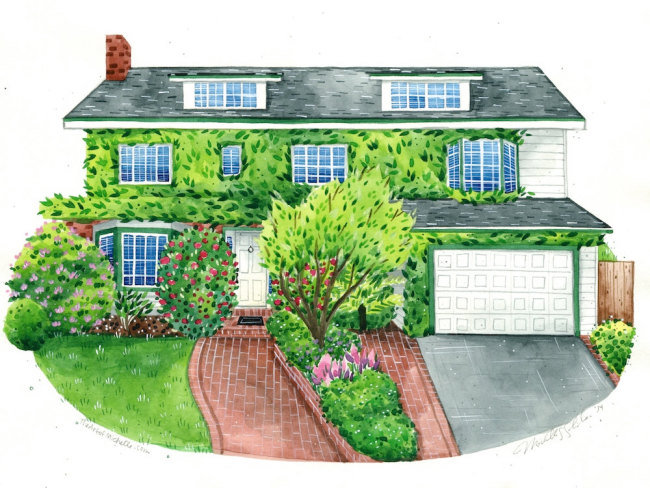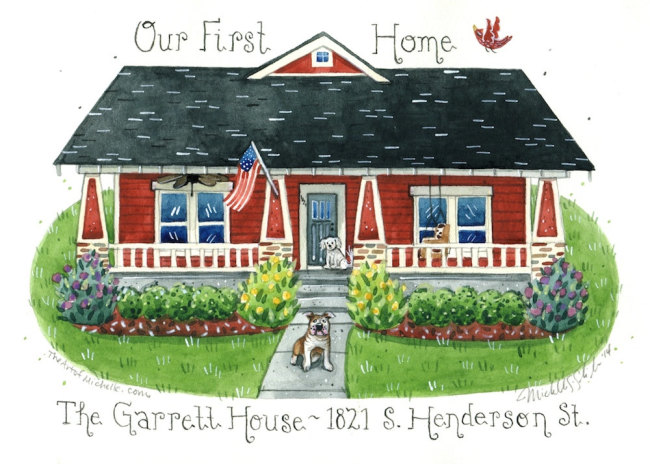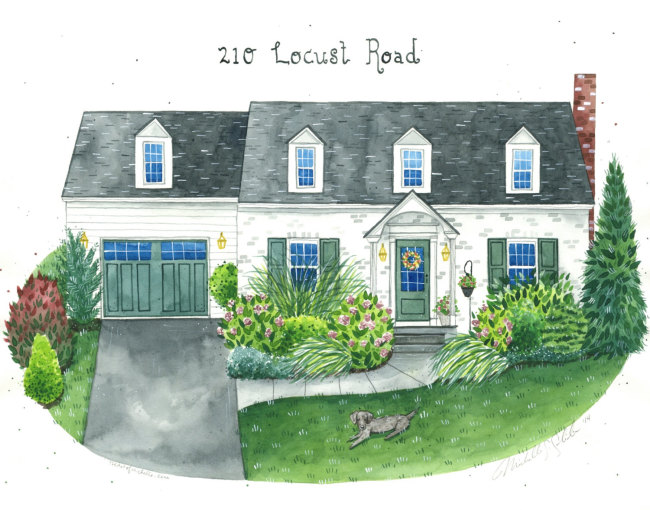 FYI, if you're interested in ordering a custom house portrait as a 2014 Christmas gift for a friend or loved one, Michelle will supply you with a PDF printout explaining the portraits (with picture examples) since her wait list is into March.
Here's the skinny, Michelle has offered up one 9″ x 12" custom house portrait and a set of custom designed Christmas cards (25 cards) for one lucky reader!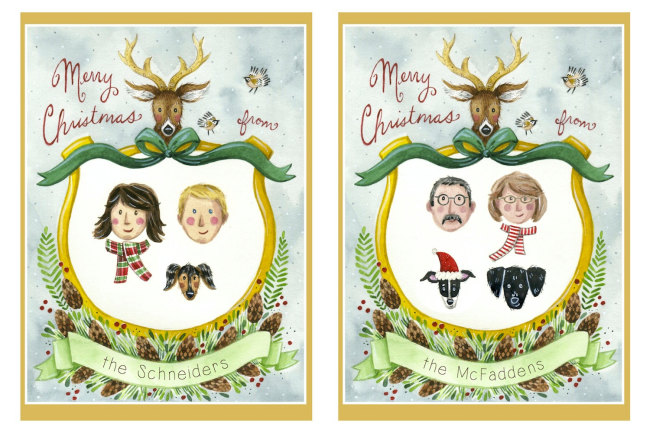 You must use the Rafflecopter widget to enter the giveaway.