Baby Clothes Prep & Organization
Last week I began going through some of Owen's baby clothes in an attempt to start prepping them for Baby Boy #2.
I kept almost all of Owen's baby clothes– I just couldn't part with them when it was time for him to move onto the next size. But now that I'm not as attached to them, I decided to pair things down a little. So I got to work sorting his clothes into things I wanted to keep, donate, or throw away. Then, I washed everything so it would be ready for the new baby.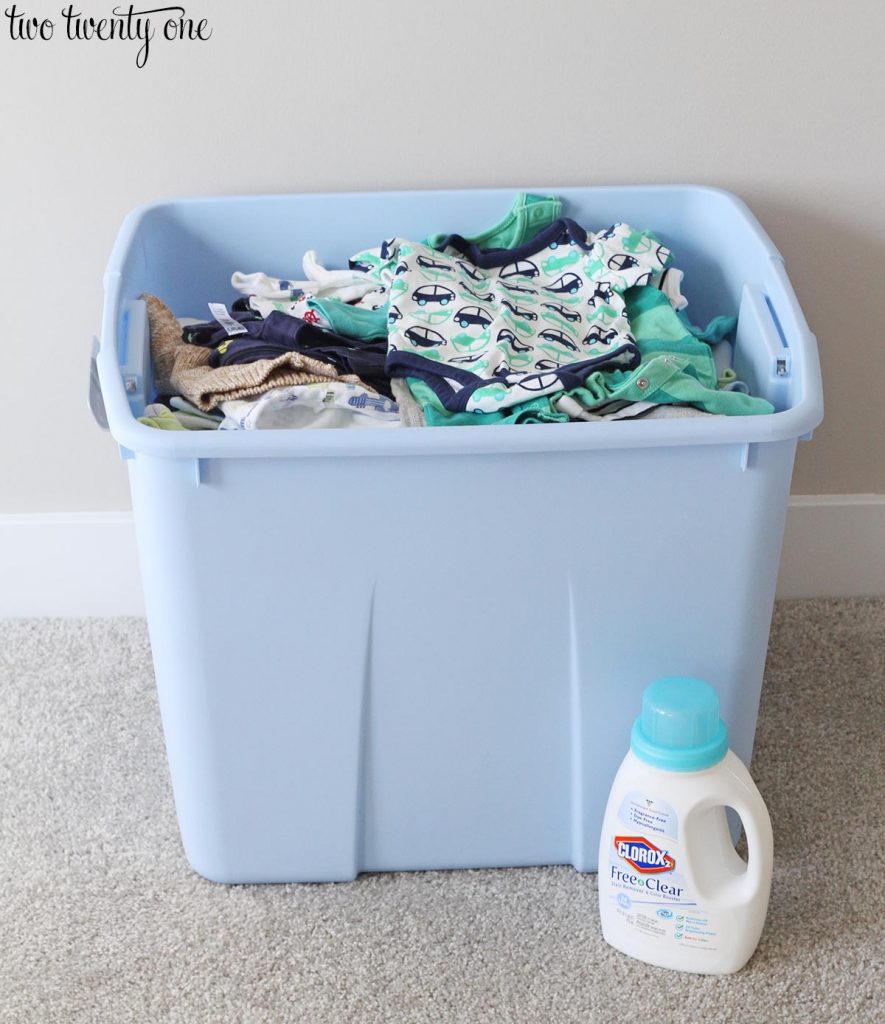 While I was examining the newborn clothes before washing them, I discovered that some of the clothes had some deep set-in spit up stains. I opted to toss most of them because they were too far gone. But I was able to save a few, like this favorite romper of mine.
I pre-treated the stains with Clorox 2® Free & Clear Stain Remover & Color Booster, which is made without dyes or perfumes, ensuring gentleness for sensitive skin and allergies– great for babies and children. Then, I tossed the romper in the wash with the rest of the baby clothes, detergent, and Clorox 2® Free & Clear Stain Remover & Color Booster to remove any other stains and boost colors.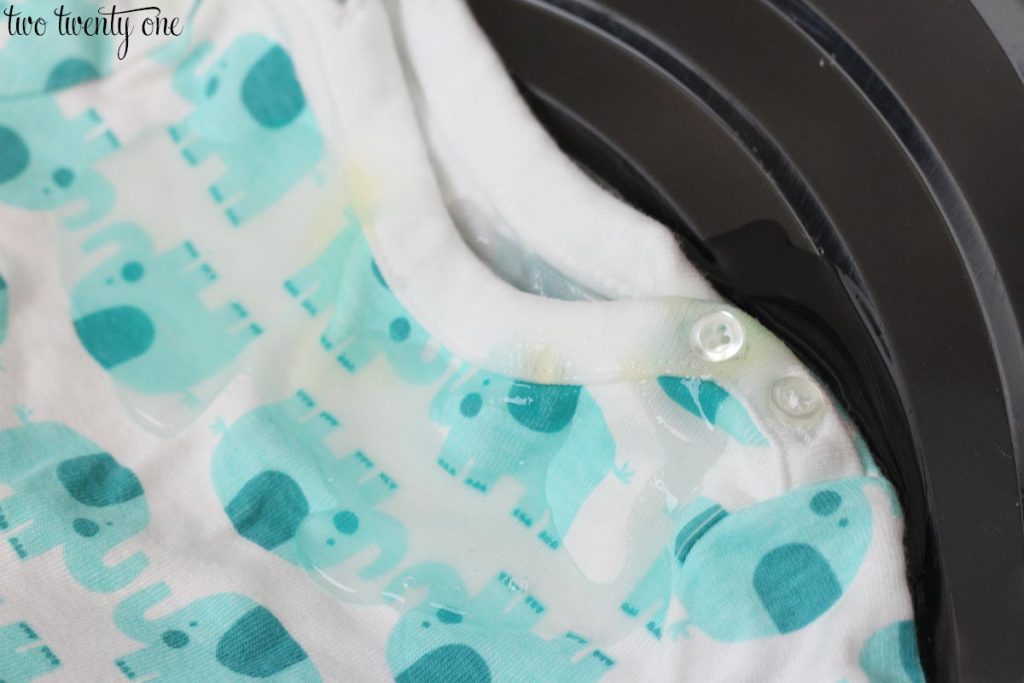 The romper came out with minimal traces of the 3 year old stains.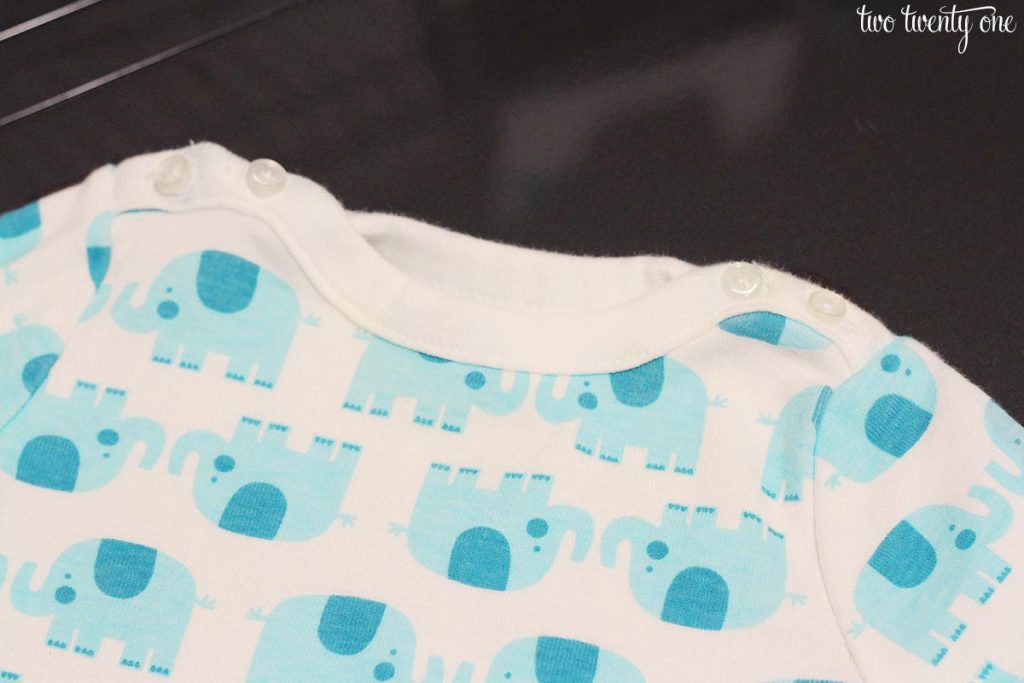 It's safe to say I'll keep this around for when Baby Boy arrives in March because with Owen, I had the hardest time finding a stain remover that worked on spit up and blow outs. I have a lot of faith in Clorox 2® Free & Clear Stain Remover & Color Booster since it was able to remove 3 year old spit up stains.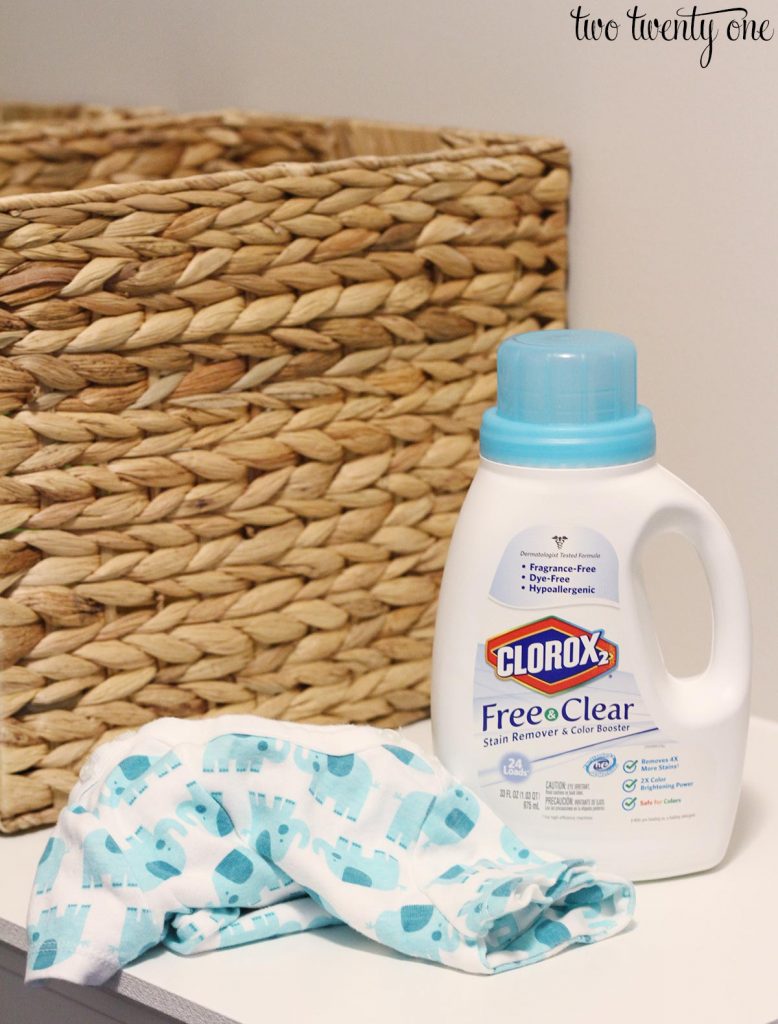 After all the newborn clothes were washed and dried, I got to work folding everything. I used the same rolling technique with Owen's clothes, and it has worked perfectly for us so I'm doing the same with Baby #2.
I start by folding the clothing item in half.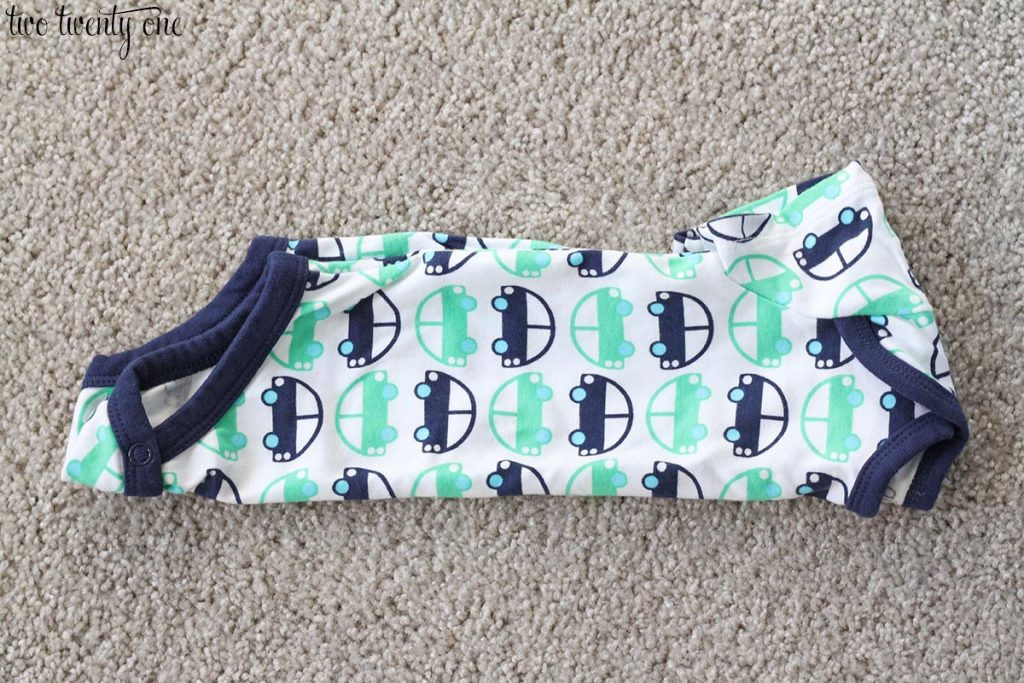 Then, I roll the clothing from the bottom to the top.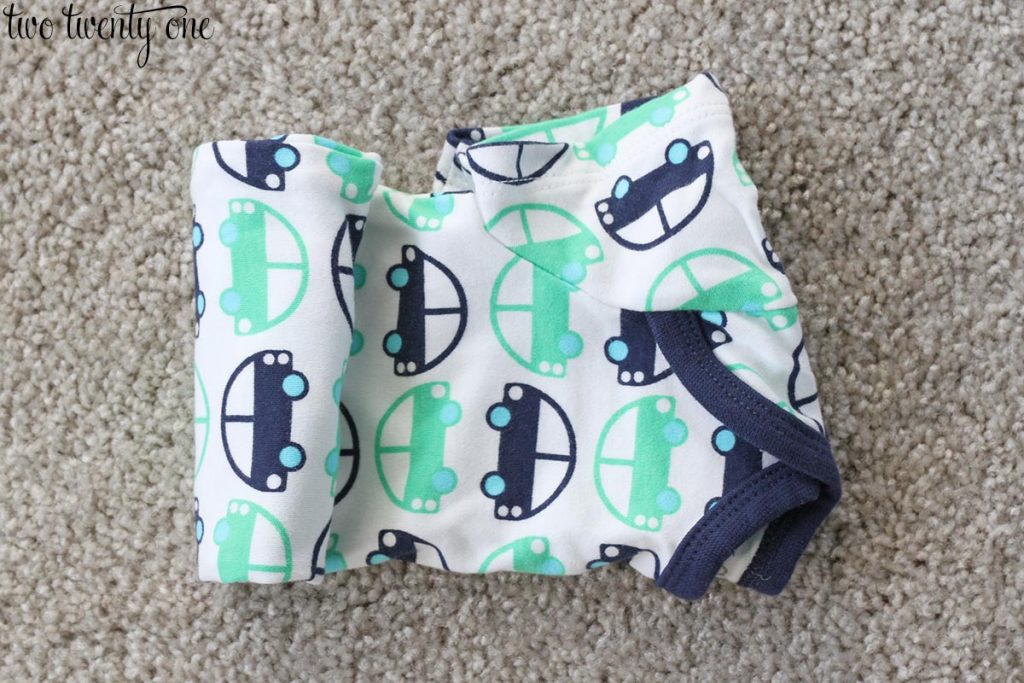 I roll from bottom to top so the tag is more easily accessible, in case I need to double check and make sure it'll fit.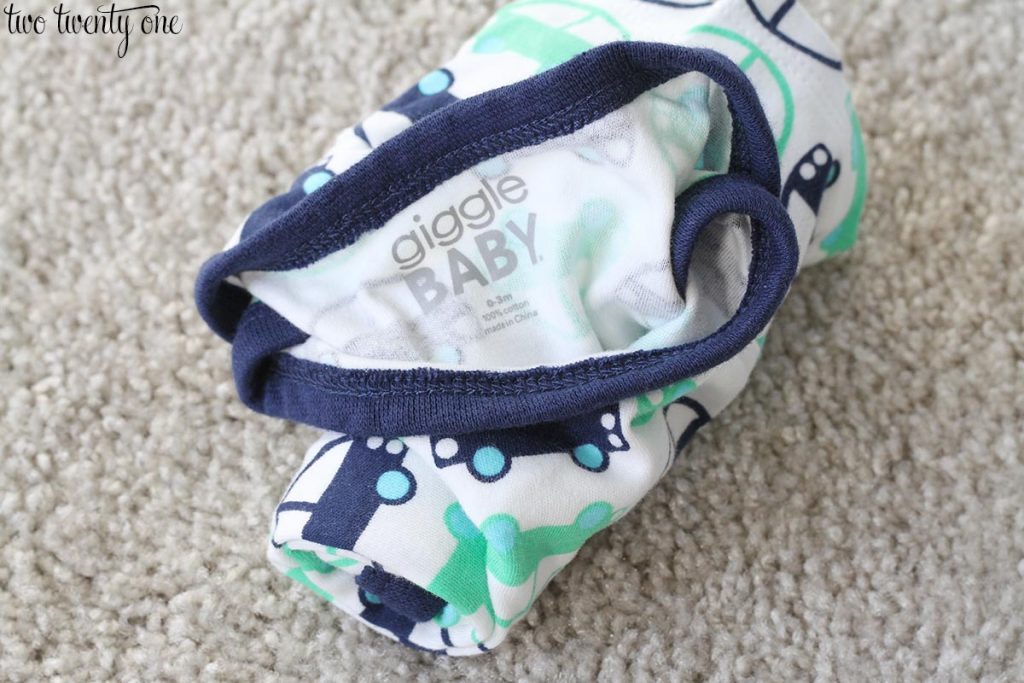 Once everything is rolled, I put the clothes in these handy organizers. I separate them by clothing item– pajamas, onesies, pants, rompers, etc.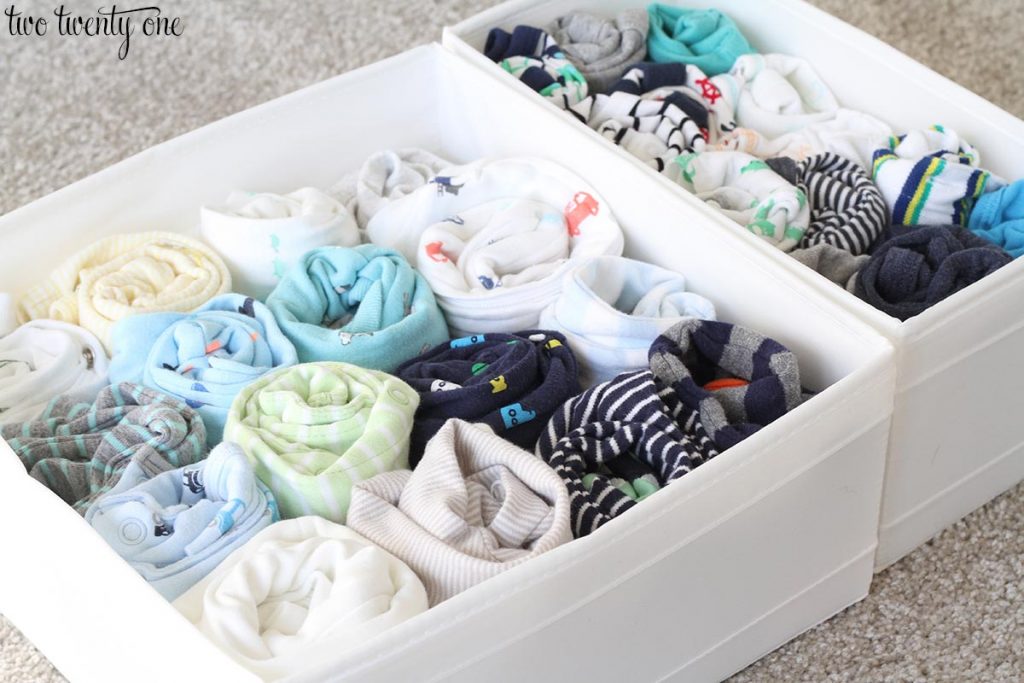 For now, I'm storing the newborn clothes in the bottom of Owen's dresser because we've yet to buy any furniture for Baby #2's room. Like I said before, so far he's being treated like the second child he is.