20 Stylish and Functional Behind the Couch Tables for Any Space
What is a Behind Couch Table?
A behind the couch table, also known as a sofa table or console table, is a versatile piece of furniture that is placed against the back of a sofa or couch.
A table behind couch typically features a narrow and elongated design, making it a perfect fit for small spaces or rooms with limited floor area.
Moreover, the table can be used to display décor items such as picture frames, vases, decorative bowls, or artwork.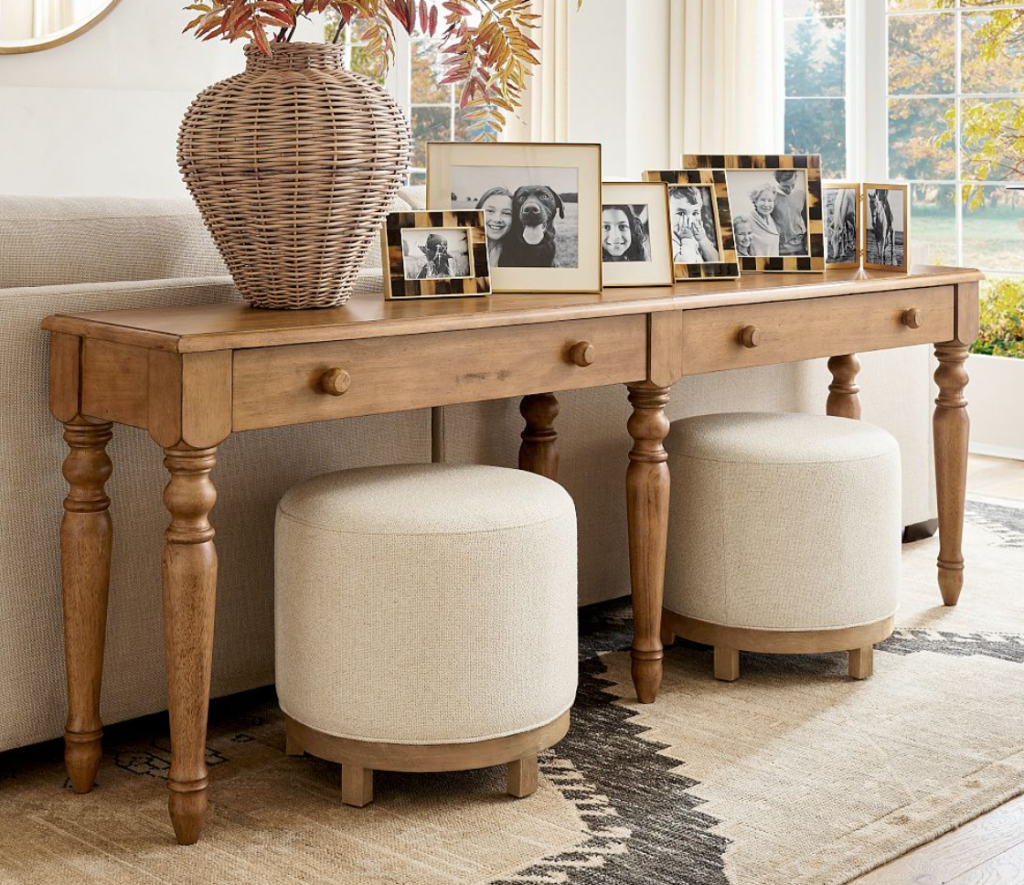 Many tables behind the couch come with storage options such as shelves or drawers. Remote controls, magazines, and books can be stored on shelves or in drawers.
The table can also serve as a convenient surface for placing drinks, snacks, or tabletop lamps, instead of reaching toward a coffee table.
Additionally, tables behind the couch effortlessly blend with different interior styles, including rustic, industrial, or contemporary, adding a touch of style to any space.
Sofa tables are made from a variety of materials– wood, metal, glass, brass, acrylic and more.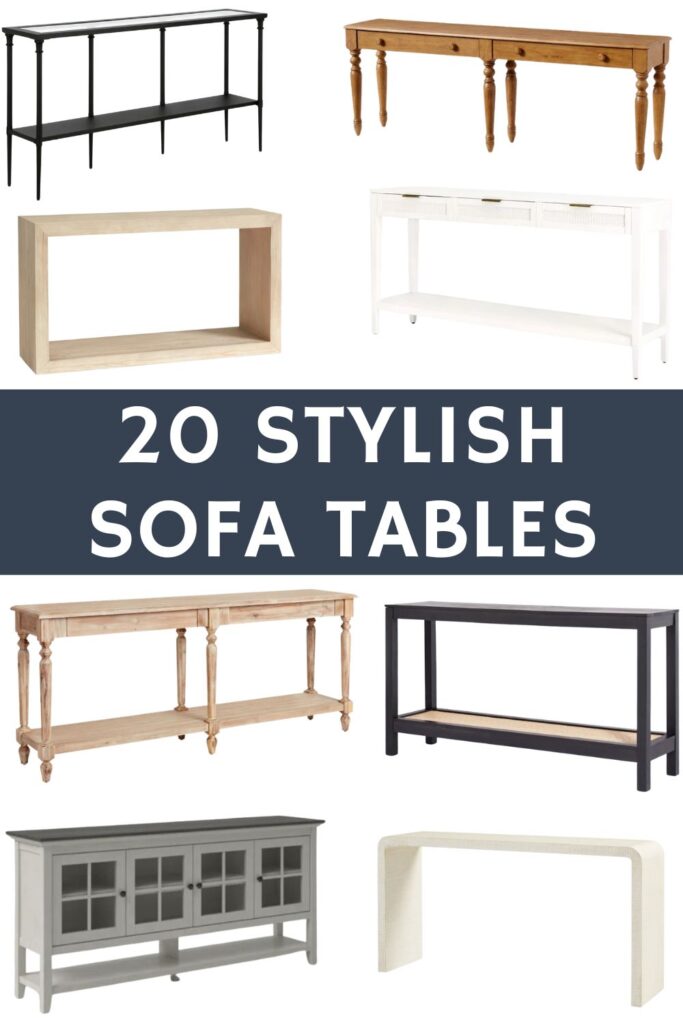 Farmhouse Sofa Tables
A farmhouse sofa table is a versatile and functional piece of furniture that can add both style and functionality to your living room or entryway.
The farmhouse couch table is a popular choice for those looking to create a cozy and inviting atmosphere in their home.
Some tables come with drawers, which are great for hidden storage. Hide remote controls and coasters in drawers when not in use.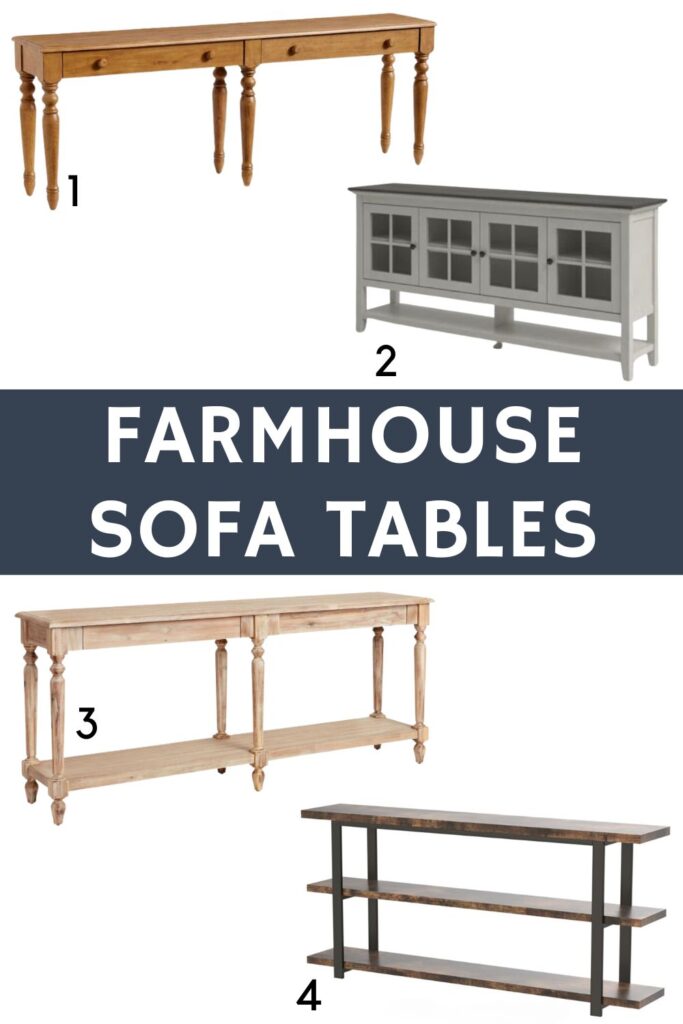 Modern Sofa Tables
Modern behind couch tables are a stylish and functional addition to any living room or lounge area. With sleek and contemporary designs, modern sofa tables can enhance the overall aesthetic of a room.
Additionally, modern sofa tables come in a variety of materials and finishes, allowing you to choose one that complements your existing furniture and decor.
If the table behind couch is open on the bottom, stools can be stored underneath for extra seating when needed.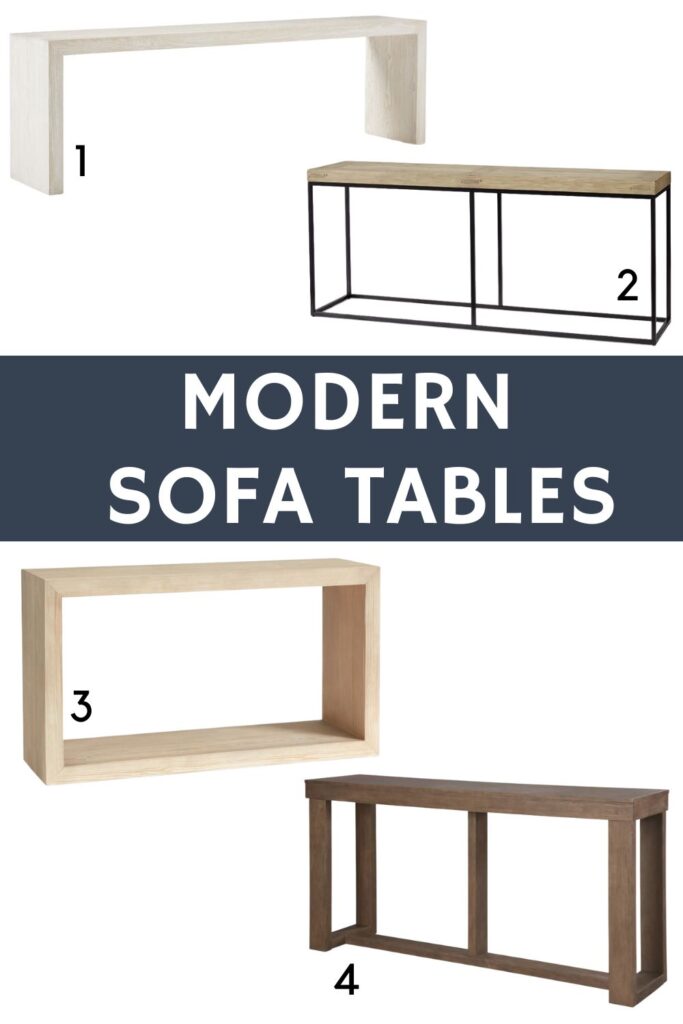 Black Sofa Tables
Black sofa tables are a popular choice for homeowners who want to add a touch of elegance and functionality to their living spaces.
The black color adds a sleek and modern look to any room, making it easy to incorporate into various décor styles. Furthermore, whether you have a contemporary, minimalist, or traditional design theme, a black sofa table can be a stylish addition to your home.
Large baskets can be used on the lower shelf of console tables for additional hidden storage for remotes, blankets, kids' toys, and more.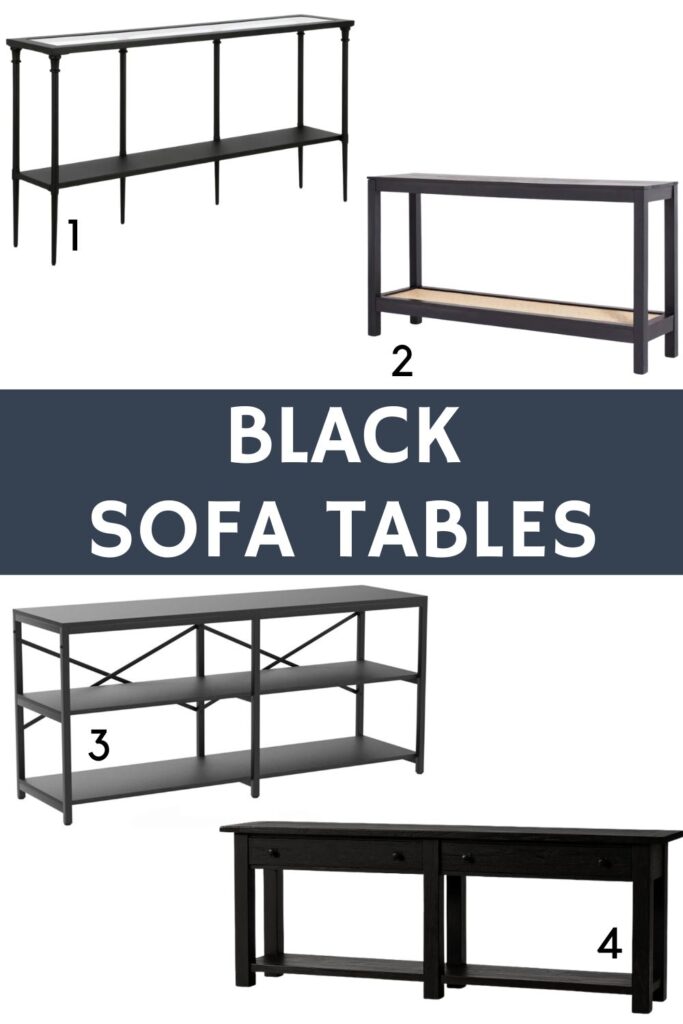 White Sofa Tables
A white sofa table adds a clean and modern look to any space, making it a versatile piece of furniture that can complement various interior design styles.
And white doesn't necessarily mean boring. A white raffia-wrapped table behind the couch adds texture to the room. As does a woven detail on the drawers.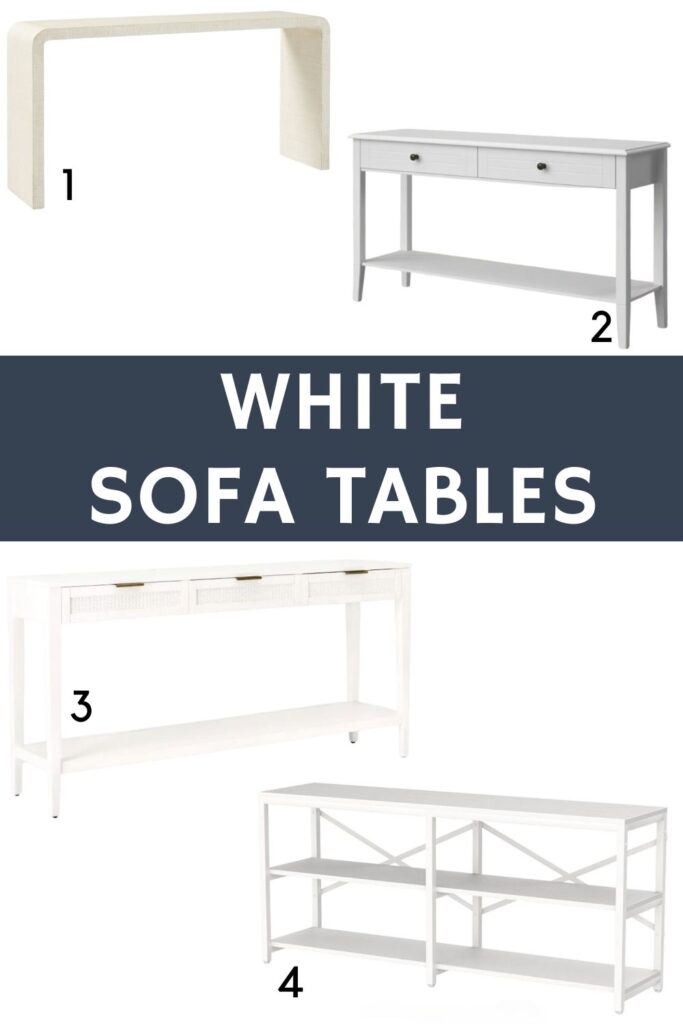 Narrow Behind the Couch Tables
Have a smaller space behind your couch? No worries! Narrow sofa tables are a great furniture choice for those who have limited space in their living rooms or entryways.
These sleek and skinny tables are designed to fit perfectly behind a sofa or against a wall.
A narrow console table is a convenient surface for displaying lamps, decor pieces, or storing small essentials.
Additionally, narrow sofa tables come in a variety of styles and finishes, allowing you to find the perfect match for your existing living room decor.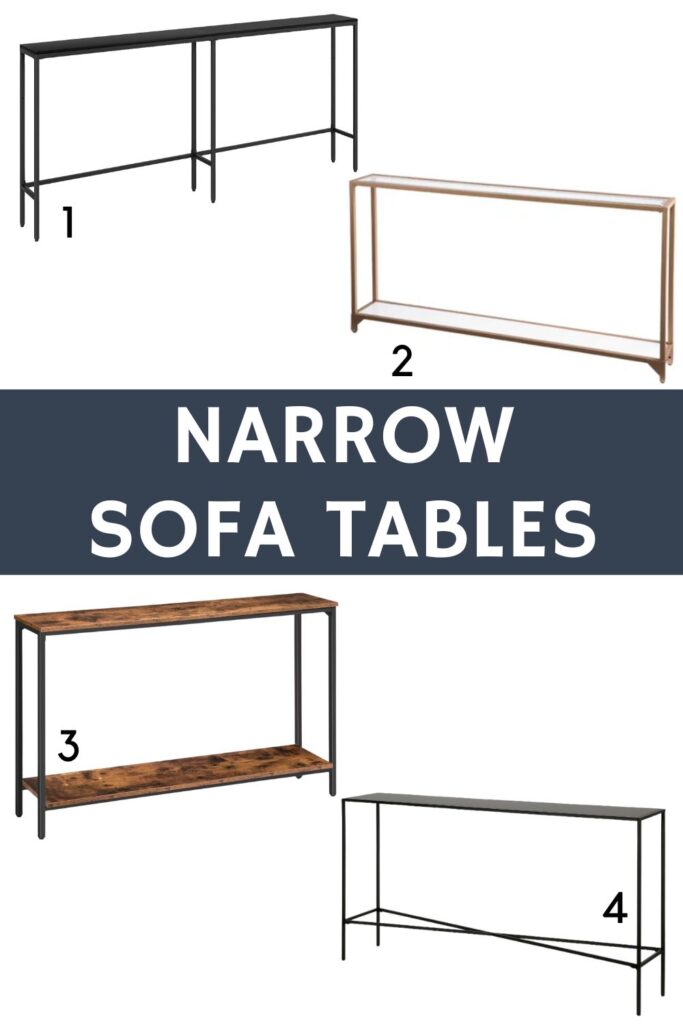 FAQ
How tall should a sofa table be to the sofa?
Your sofa table should be the same height as or slightly below the top of your couch. It's alright if your couch is a little taller than the table, but try to stay within a couple inches.
What size sofa table should I buy?
A good fit guideline is to choose a table that is at least 2/3 the width of your couch. Leave 6″ of empty space on each end of your couch, so the maximum width of your sofa table should be 12″ less than your couch. At the very minimum, make sure the sofa table is at least half the width of your sofa.
I can't find a long enough behind couch table. What do I do?
If you can't find a sofa table that's long enough, put two tables together to equal 1/2 to 2/3 the width of your couch.