I'm not very good at taking photos of people or living creatures in general– mostly because they move. And I have a tough time editing photos of humans because their skin throws me off.
It's no question that photographing and editing stationary things is my jam. Which is why I love peony season around here. Because I love photographing them, and they require minimal editing.
I even cleaned off my usually-cluttered office desk to take this photo.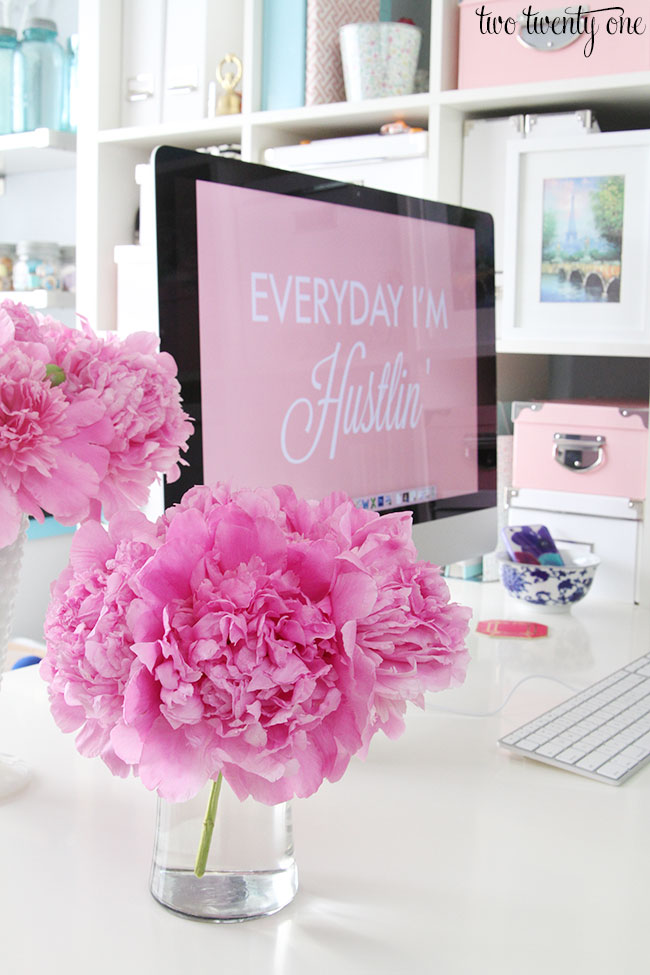 The peony blooming season ended here a couple weeks ago. But I made a point to go outside every other day, if not every day and snap some photos of these beauties.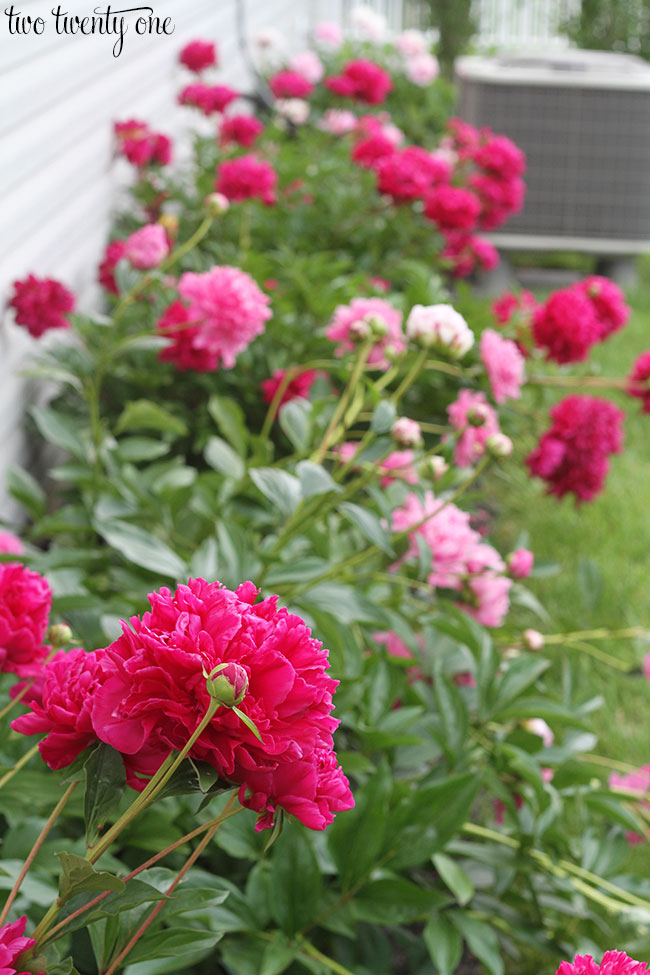 I've never been a big fan of my magenta/fuchsia peonies because they smell weird to me. But I like how this photo turned out.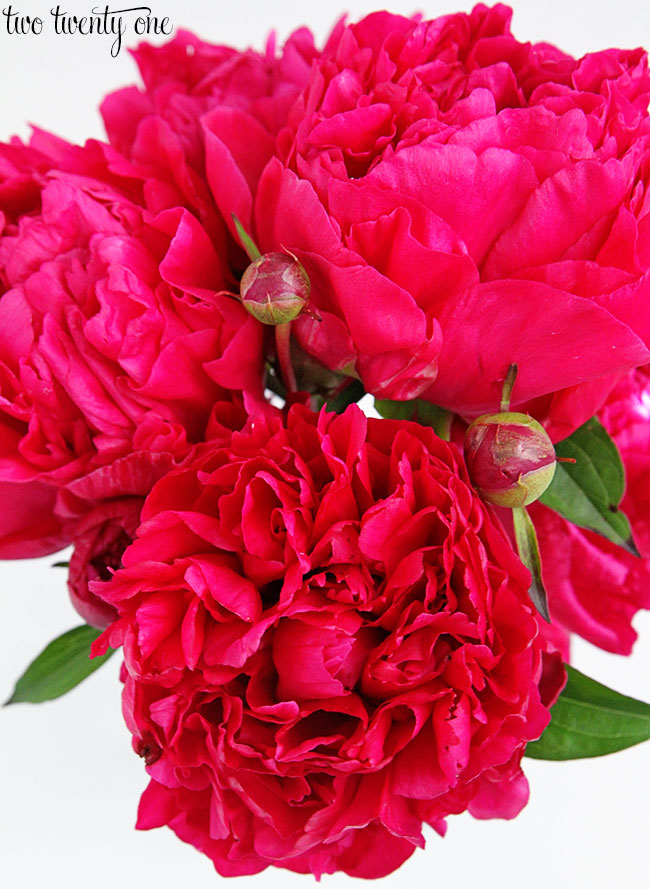 My last peony bush to bloom is always this guy.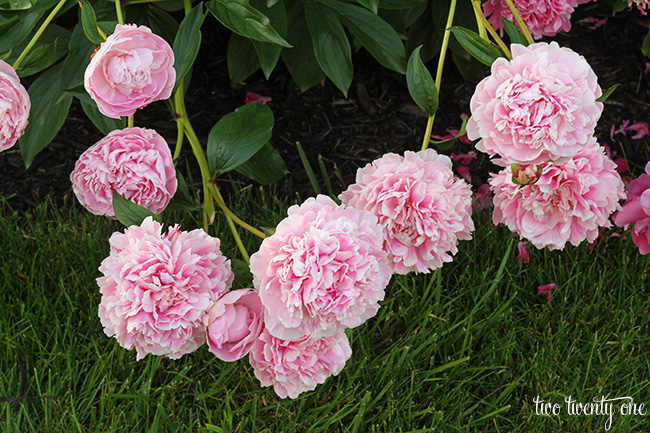 The blooms are gigantic, like I'm talking 6-8 inches in diameter. Their sheer weight is the reason they droop to the ground. I really should start staking this particular peony bush.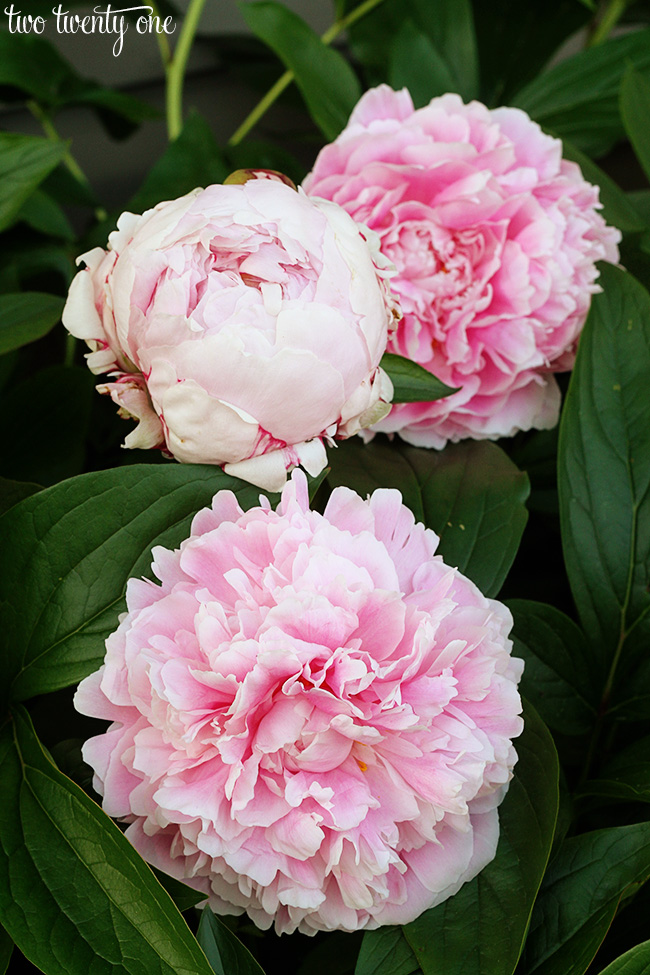 They're the prettiest pale pink, but they don't smell that great.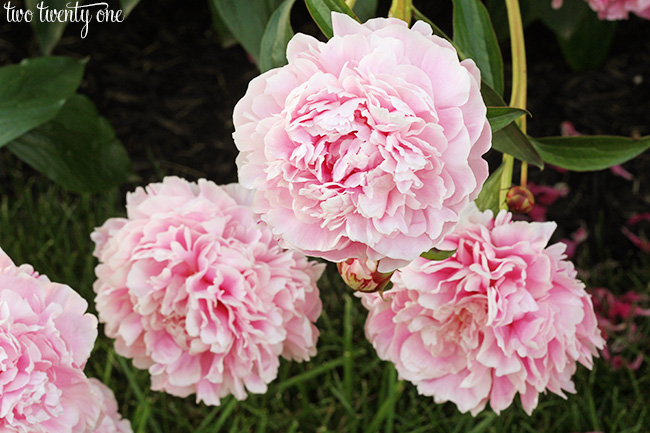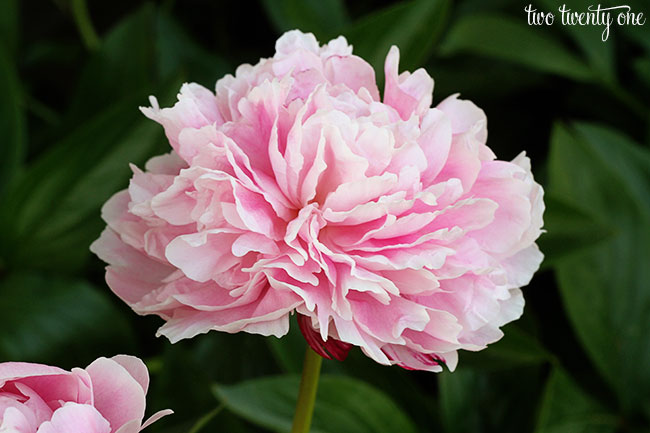 These peonies from my oldest peony bush smell the best, by far.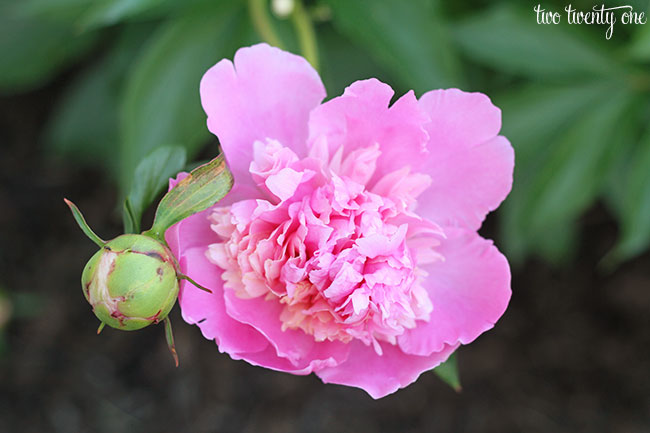 And I love how some of the blooms have different shades of pink and peach.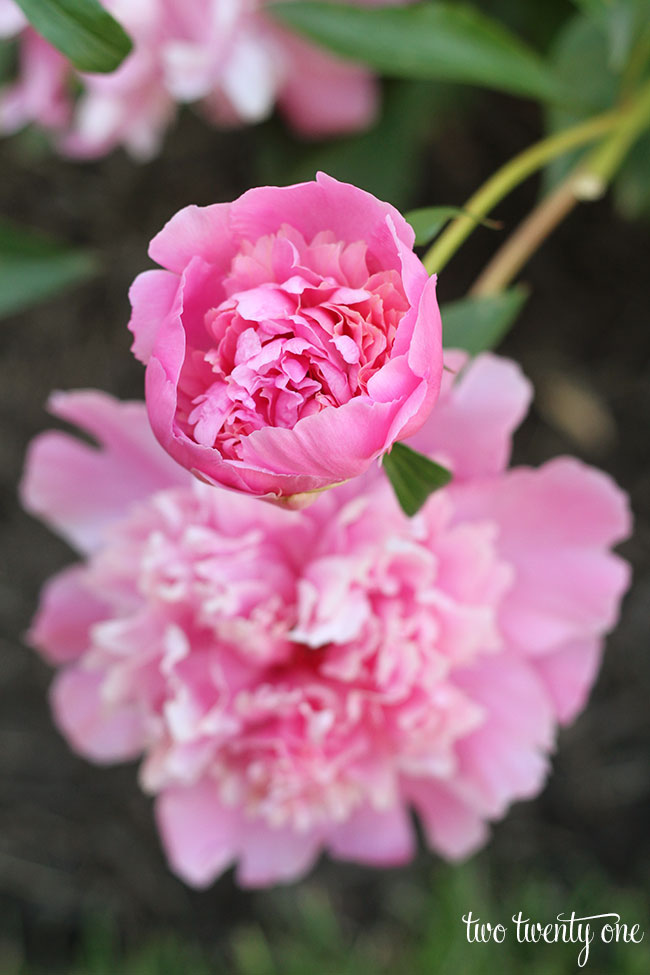 The two photos above and four photos below are blooms from the same plant.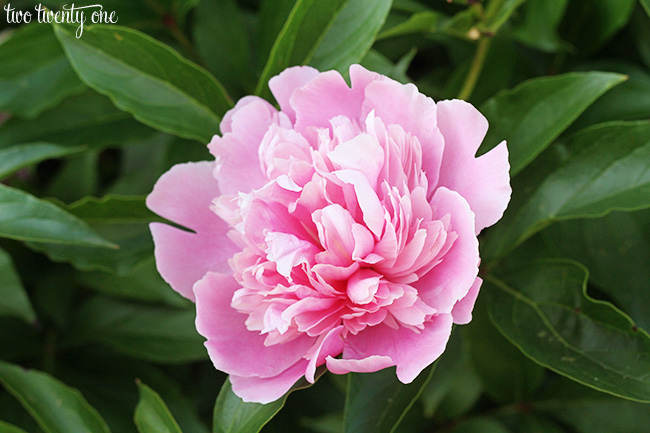 I liked how this one was heart-shaped.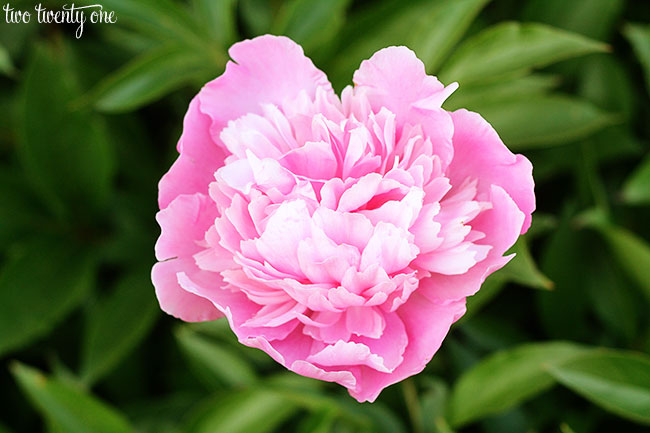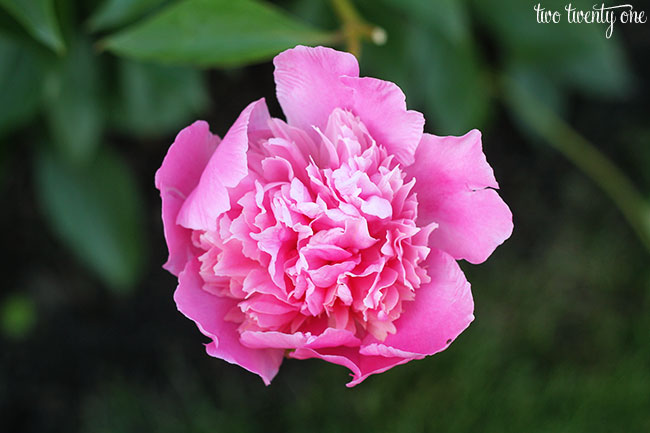 Now, if only I could have fresh bouquets on my desk year-round.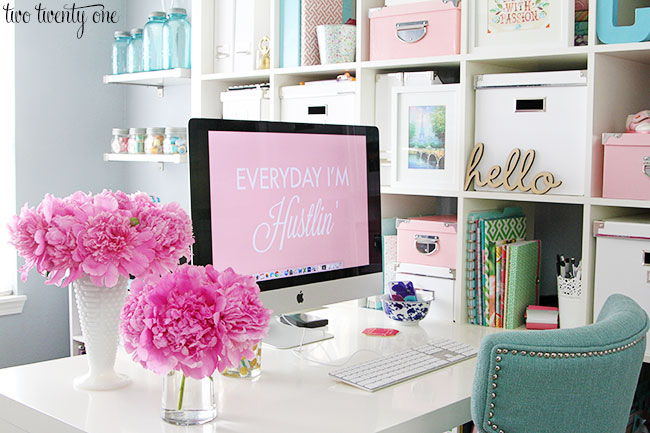 I have to admit, for about a week this side of our house looks awesome with most of the peonies in bloom.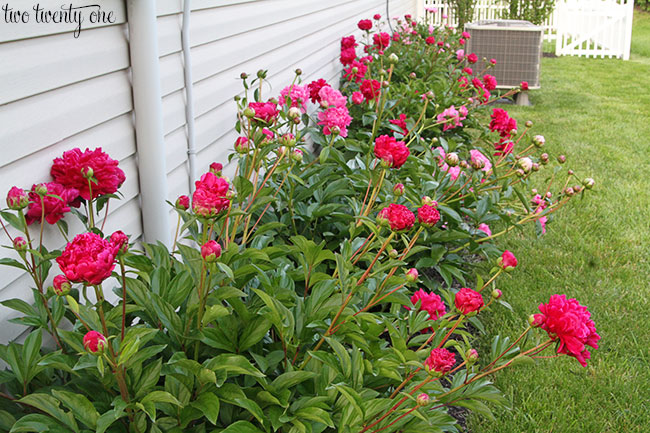 Until next year!