Remember the preppy spring wreath I whipped up back in March? It was very Kate Spade-esque. Well, I decided to extend its life and turn it into a preppy Christmas wreath with the magic of a hairdryer and hot glue.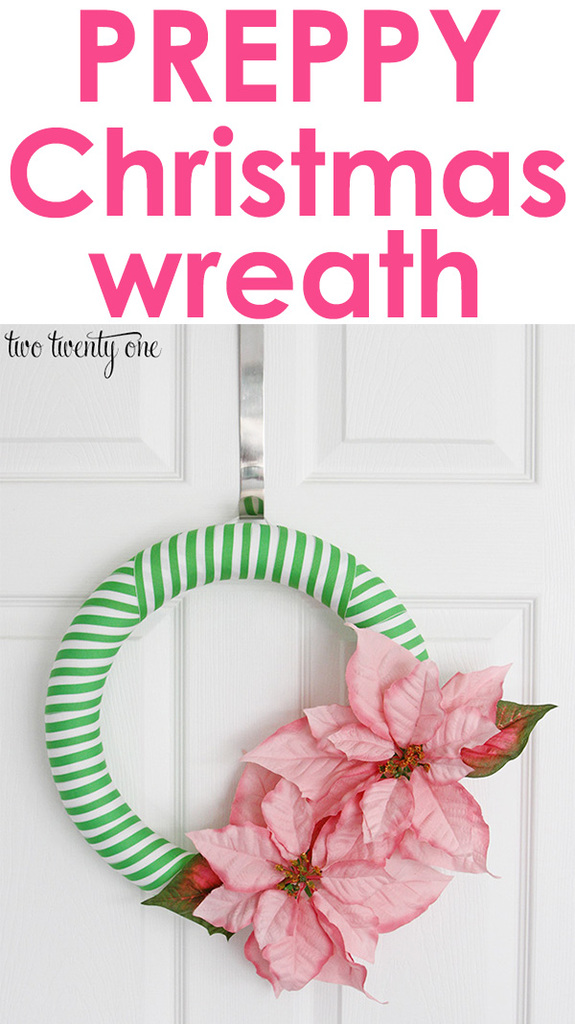 I removed the pink peonies I used on the original wreath and replaced them with pink poinsettias. Why not get more use out of something you already created?
I'm going to share the tutorial again, but all I did was heat up the glue that was securing the peonies to the wreath and pull them off. Then I used hot glue to attach the two poinsettias. The entire process took less than 3 minutes.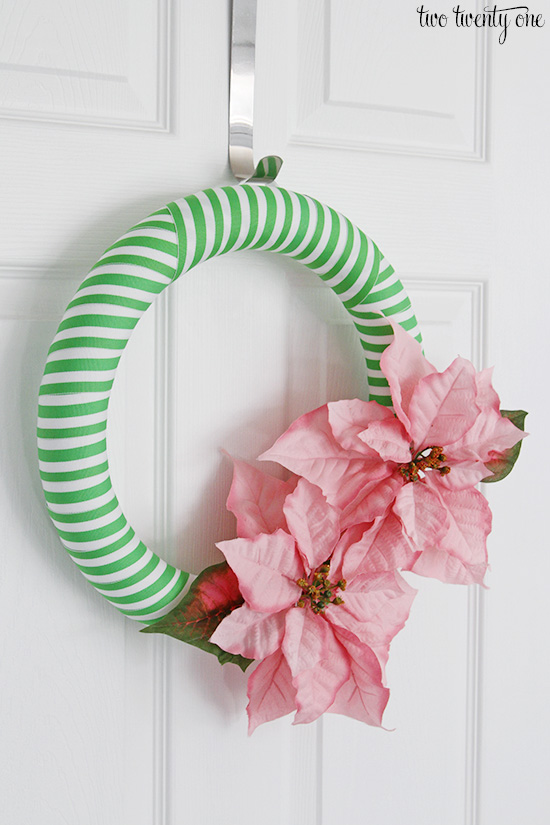 SUPPLIES
3 rolls of Offray green and white striped grosgrain ribbon (JoAnn Fabric)
14″ Styrofoam wreath form (Hobby Lobby)
Silk poinsettias (JoAnn Fabric)
hot glue
hot glue gun
scissors
small piece of ribbon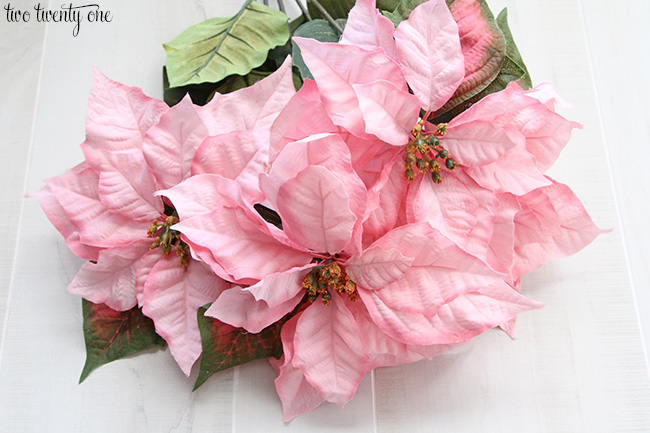 I originally tried wrapping the ribbon without cutting it but I couldn't get it to look how I wanted so I went with a strip method.
Begin by cutting some strips of ribbon. I used 6 inch and 8 inch pieces of ribbon. So don't cut all your ribbon at once. Wait and see what length you'll need as you work your way around the wreath form.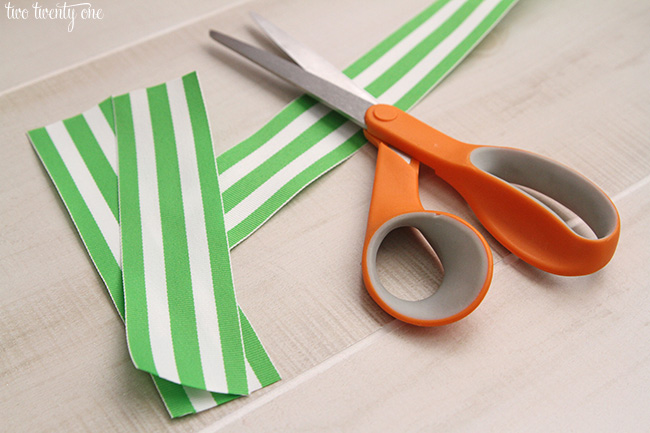 Then, start wrapping each piece around the wreath and gluing it into place. Overlap the green stripes on the edges so the stripe pattern lines up.
Because it's kind of tricky getting everything to line up, try to be patient and play around with the ribbon a little bit.
To attach the poinsettias, pull them off of the stems, cut the little plastic parts off, and hot glued them onto the wreath.
For the hanger part, I wanted to do something that would be mostly hidden and wouldn't take away from the wreath so I grabbed a little piece of white satin ribbon. I hot glued it onto the back of the wreath.
As you can see, the back of the wreath isn't pretty, but no one will see that anyway.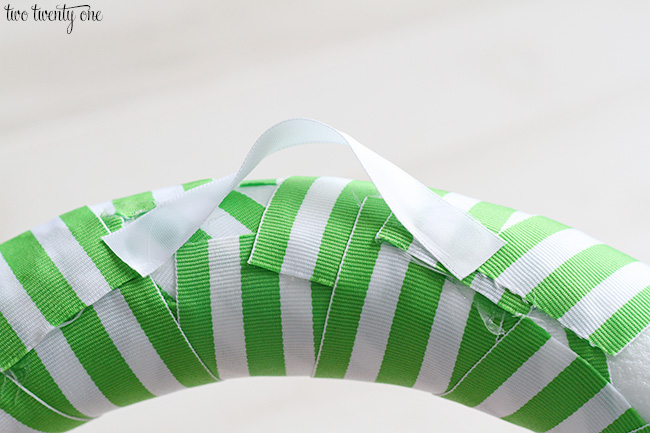 Here's the price breakdown, although the only new thing I purchased were the poinsettias. And I upped the price of the ribbon because if you make this wreath you should really get 3 rolls of the striped ribbon instead of the 2 rolls I used for the original wreath.
ribbon: $7.50
wreath form: $3
poinsettias: $5 (for the bunch)
TOTAL: $15.50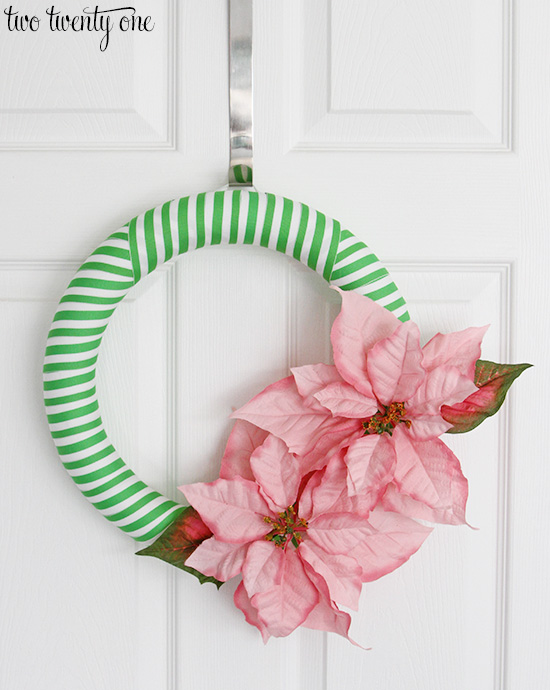 Happy Thanksgiving! Safe travels!