How To Make A Fabric Backdrop
One of the things I had to have for our gender reveal party was a fabric backdrop behind our antique buffet. There's lots of backdrop ideas out there. At first, I had planned to make a crepe paper backdrop. But after doing a miniature mock-up I immediately nixed the idea and it popped into my head to make one out of fabric instead. So off to JoAnn Fabric I went to debate over fabric for 30 minutes and scare other customers away by talking to myself about my options. If you ever happen to run into me in public while I'm getting supplies for a project and I'm talking to myself just know it's part of my creative process.
Anyway, today I'm going to show you how easy it is to make a fabric backdrop like the one I made for our party.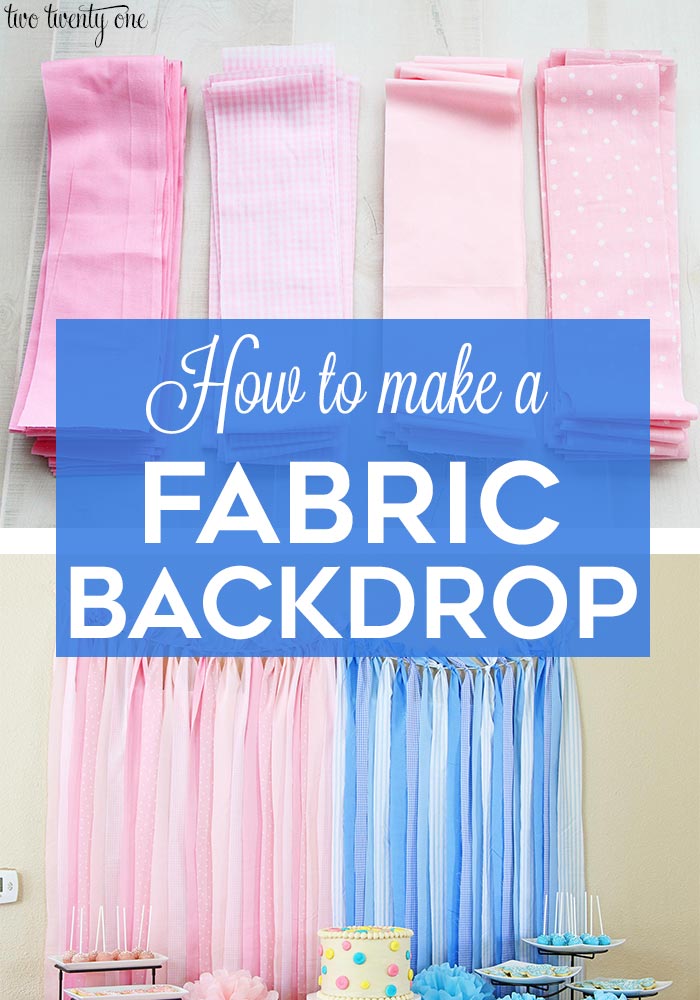 Supplies
I wanted the backdrop to be around 50 inches tall, and the width of the buffet is 68 inches. After doing the math, I bought a yard and a half of each fabric. In total I brought home a yard and half of eight different fabrics (4 pinks and 4 blues). Since I was buying so much fabric, I was sure to buy fabrics that were on sale and use coupons, including a 25% off the entire purchase coupon. I think altogether I spent around $30-35 on the supplies for my fabric backdrop. And I had leftover fabric.
• fabric (yardage depends on the size of your backdrop)
• parachute cord (JoAnn Fabric– jewelry section)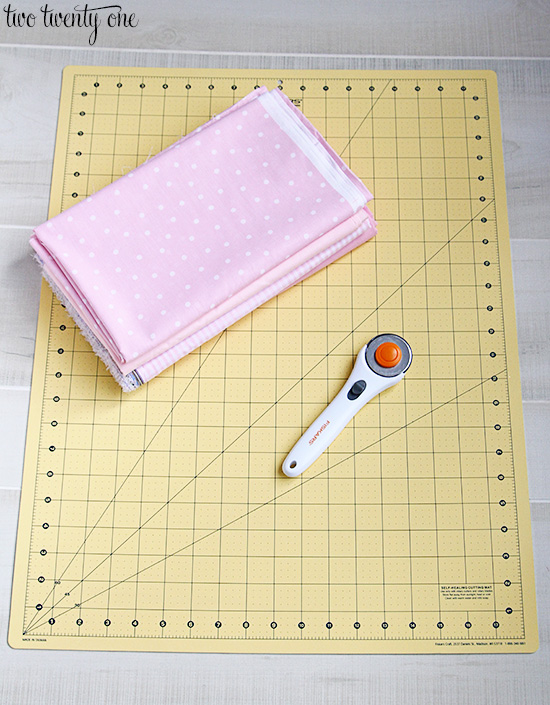 To cut the fabric easier, I folded it in half hamburger style so I would be cutting the longest section. I cut my pieces into 4 inch sections, using my handy cutting mat and rotary cutter.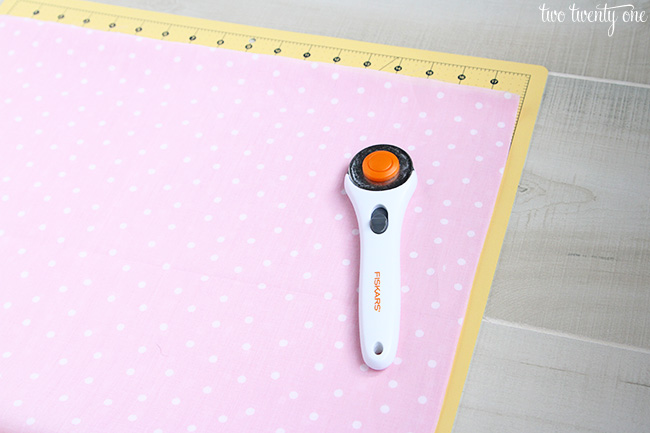 If you don't own a rotary cutter, get one. Be careful though, they can be dangerous. I cut my finger while using it for this project. But if you can be trusted around sharp objects, I totally recommend it. It makes cutting fabric so much easier and faster.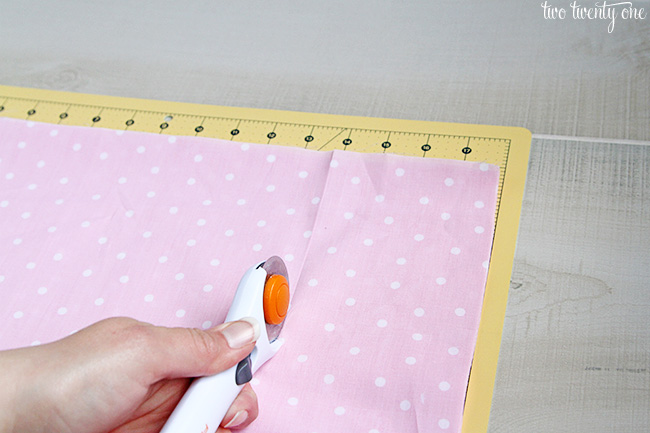 Ahhh, look at the nicely cut fabric.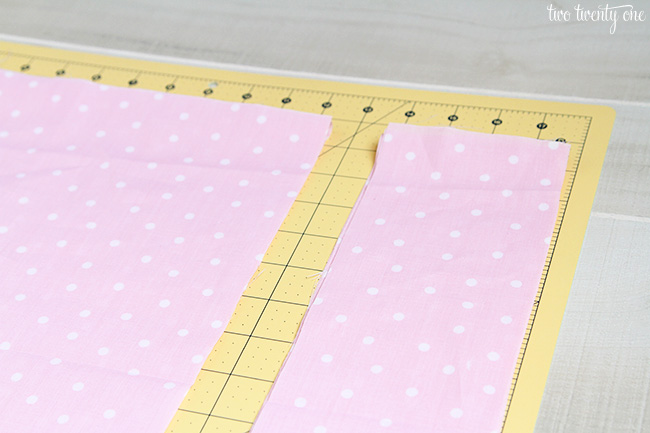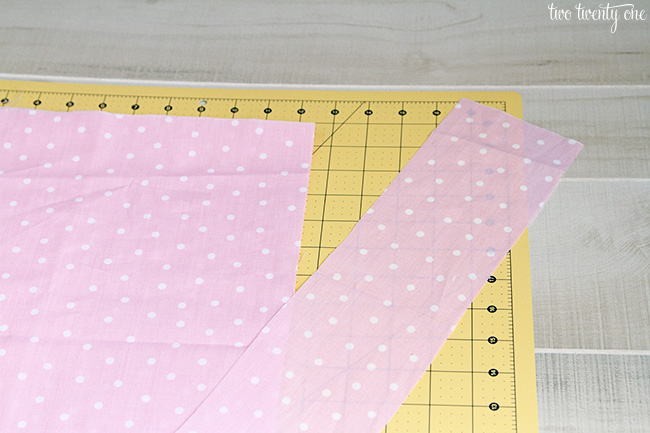 Seriously, I think it took me 10 minutes to cut all of this fabric with my rotary cutter.
(I cut myself while cutting the blue fabric, so that took longer to cut the blue because I had to provide medical treatment for my injured finger.)
Once your fabric is cut, start tying it to your parachute cord. I made a simple knot, like the first step when you tie your shoes. After I tied the knot, I pulled on the fabric a little to fluff it out.
I made a pattern with my 4 different types of fabric in each color (polka dot, solid, gingham, solid). Altogether, I think I used 22 strands of fabric for each side– pink and blue.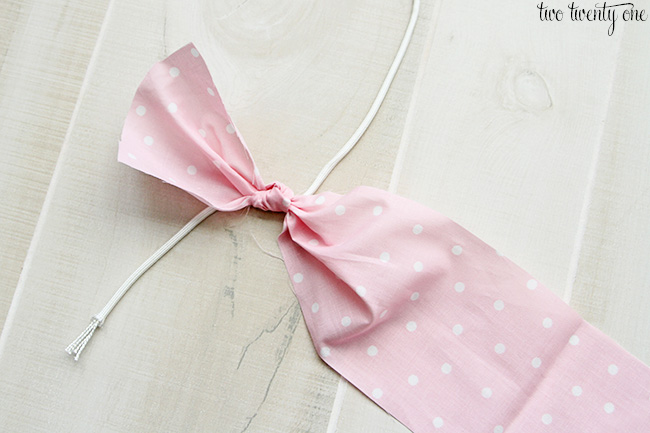 Since a backdrop stand wouldn't make sense, we hung the fabric backdrop with our Ryobi Airstrike stapler, but you can use nails to hang yours. If you make a fabric backdrop as big as mine, tape won't hold the weight.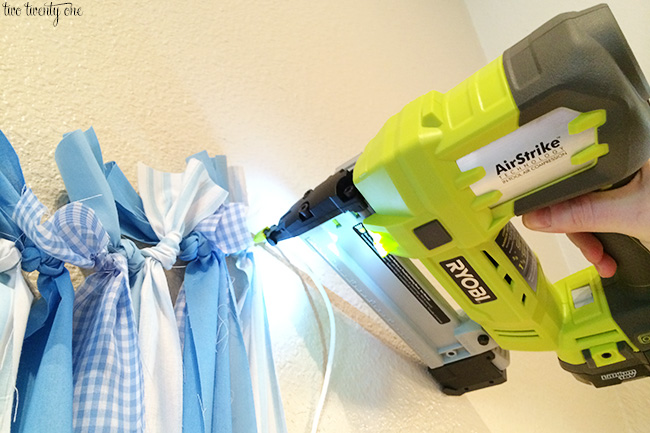 I spent a little time adjusting the fabric so it would overlap just right, but that's because I'm somewhat of a perfectionist.
FYI, I sold my fabric backdrop (along with the tissue paper poms and paper garland) because I had no need for it after our gender reveal party. This is definitely something to consider if you're making diy photo backdrops for a party and you don't think you'll use it again. Someone could buy it to use for their party or a DIY photography backdrop.
I didn't sell mine for a crazy profit– just enough to cover my materials and time spent making the decorations.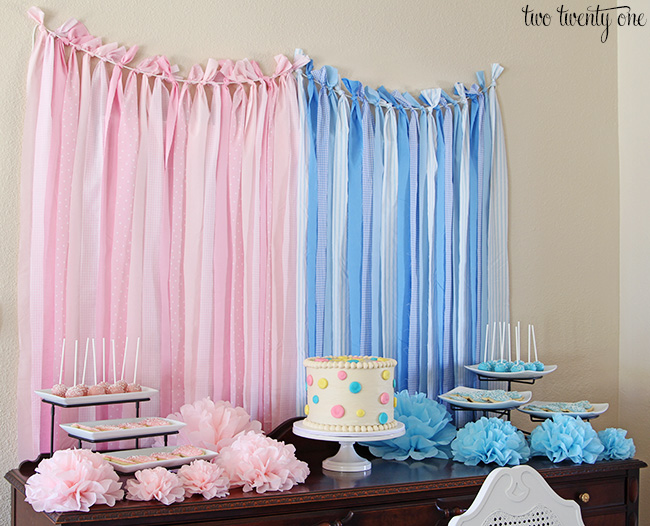 Want a different backdrop option? I've also made a paper fan and tissue paper pom pom backdrop!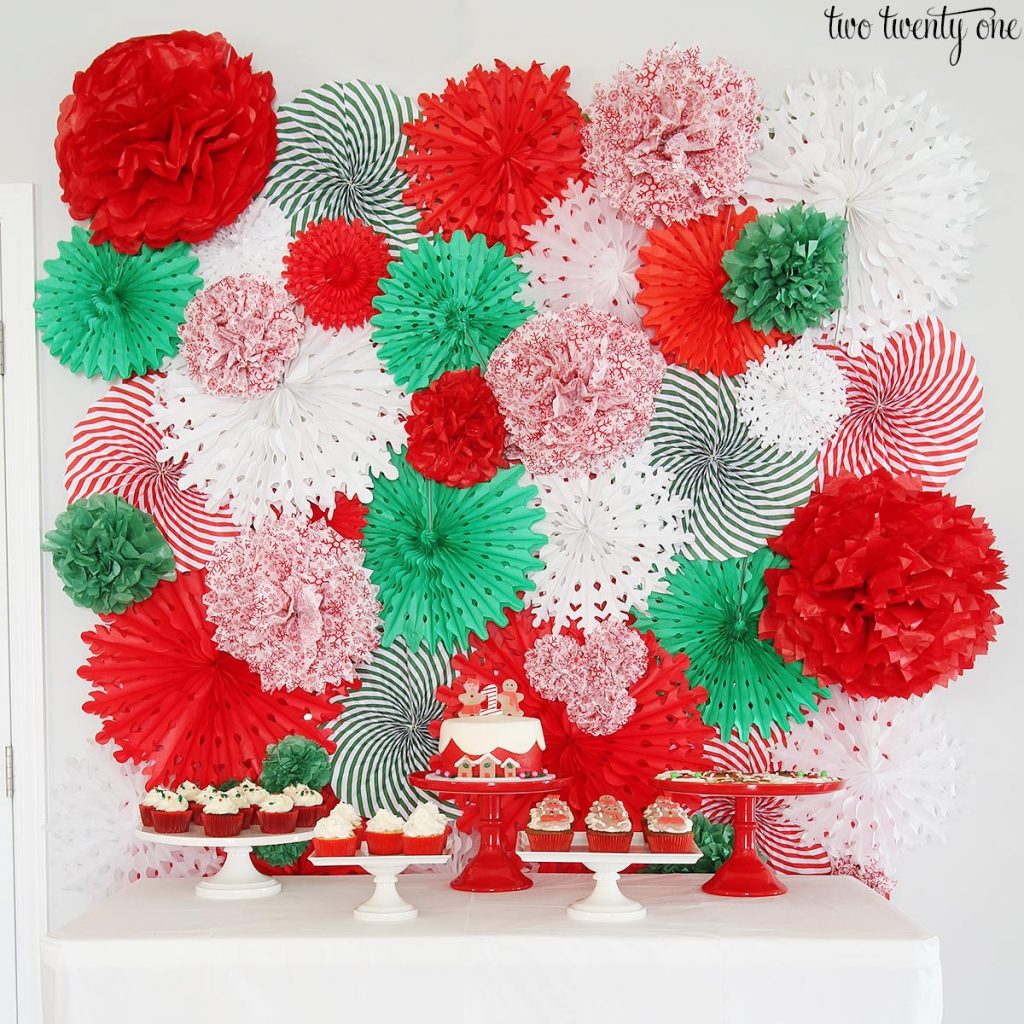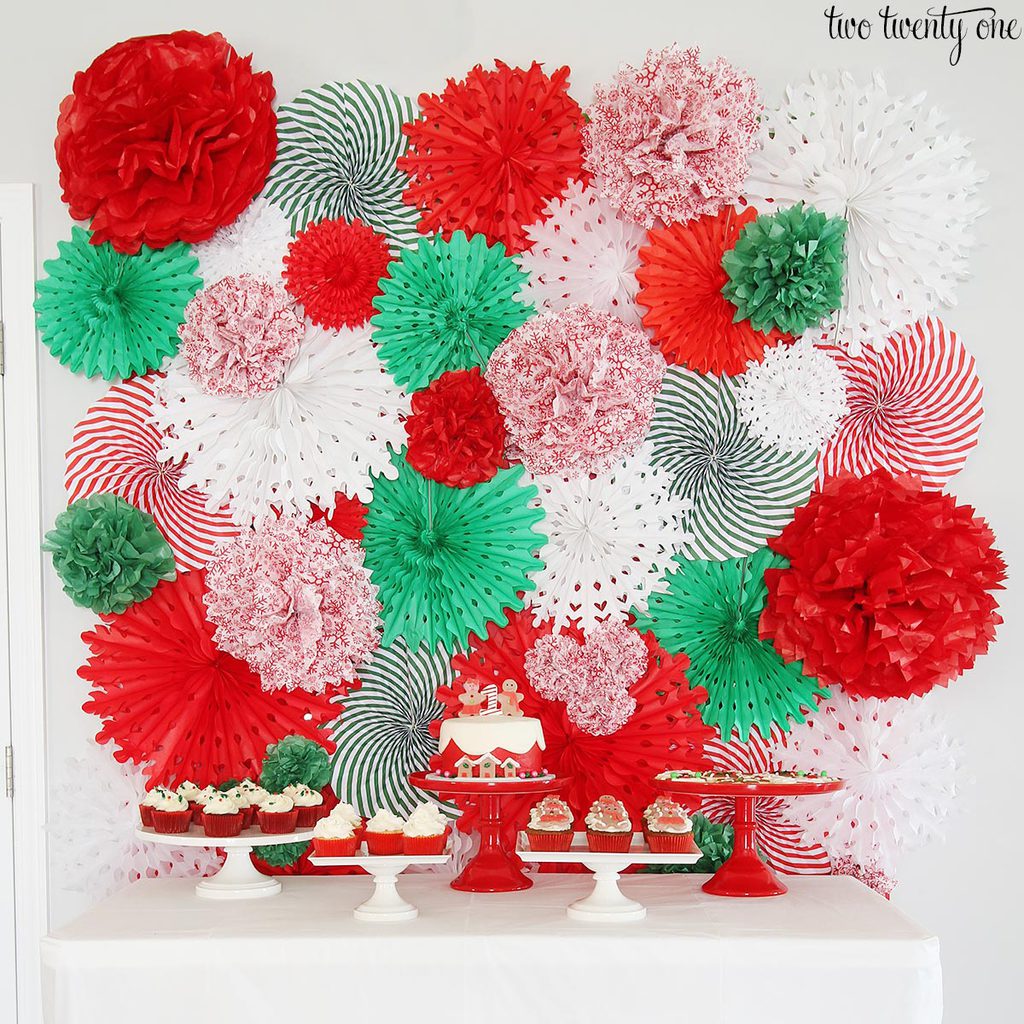 Think you'll attempt a fabric backdrop?
Do you talk to yourself often? I hear talking to yourself has cognitive benefits.
Can you be trusted with sharp objects?