How To Clean Calcium Off Faucets
Today's post isn't very pretty. It's actually kind of gross. Unless you like the sight of calcium build up.
I spent the better part of Wednesday deep cleaning our master bathroom. When my husband came home from work he found me, his 39 week pregnant wife, washing the walls. Yeah, I went that far.
While on my cleaning bender, I tackled our bathroom faucets. I have to admit that I had neglected them so there was a crazy amount of calcium build up on them.
We have really hard water here in Indianapolis. A couple years ago we got a water softener to help with the water hardness. The water softener works well but it doesn't keep the calcium from building up on our faucets and our toilets still need to be cleaned weekly.
So today I'm sharing how to clean calcium off faucets in case any of you are fighting the good calcium build up fight.
Now I know a more eco-friendly way some people swear by is using vinegar. I've tried that but it doesn't work well in our house. I still find myself having to chip off the calcium with my nails, and even then I can't get all of the deposits off the faucets. So I guess this is a good technique if you've tried the vinegar and it didn't work for you.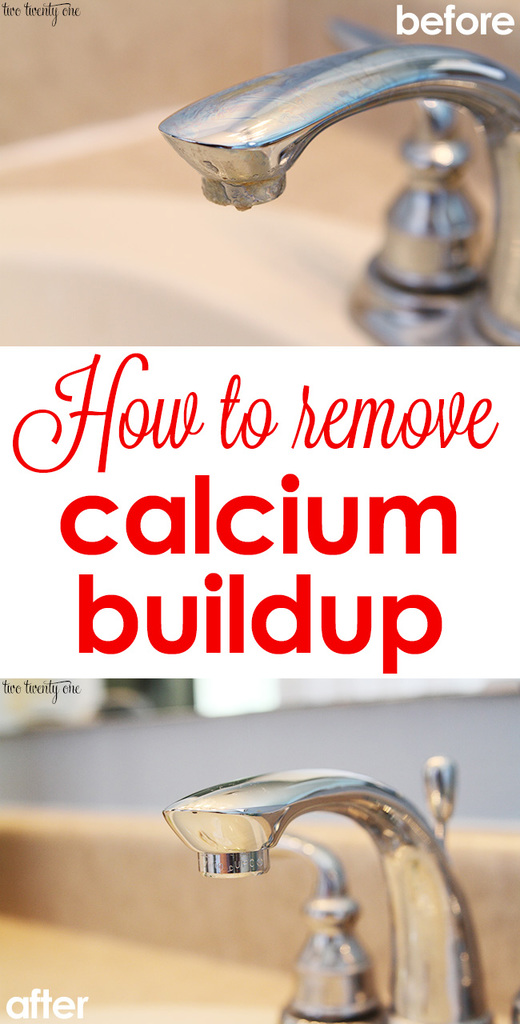 Here's what you'll need:
• CLR
• water
• plastic baggie
• rubber band
• gloves
• magic eraser (optional)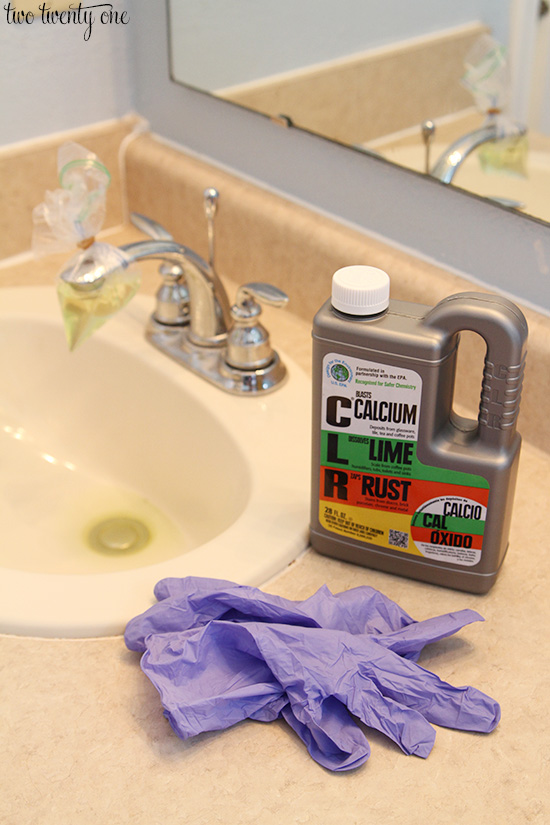 Fill your baggie with 1 part CLR, 1 part water. You don't have to be exact, just guess.
Secure it on the faucet spout with a rubber band.
Leave it for a few hours.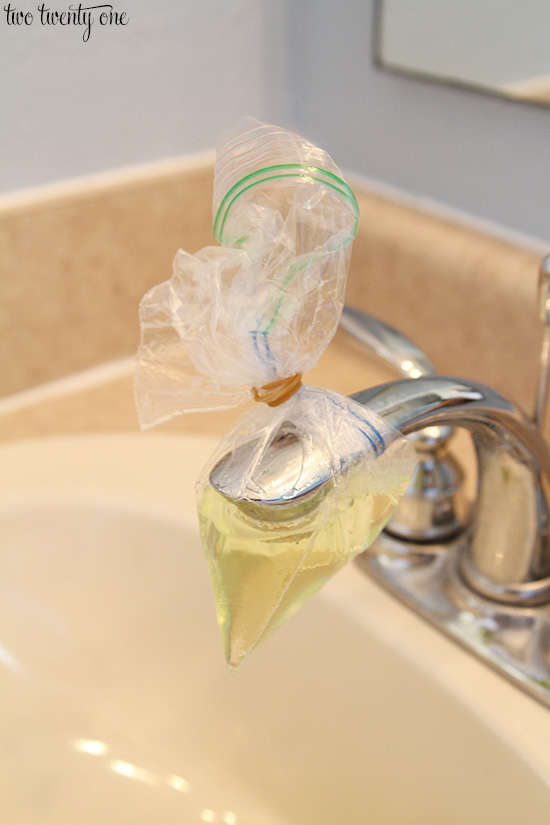 Here's what the faucet looks like after soaking in the CLR solution for a few hours.
(I hope you aren't reading this post while eating.)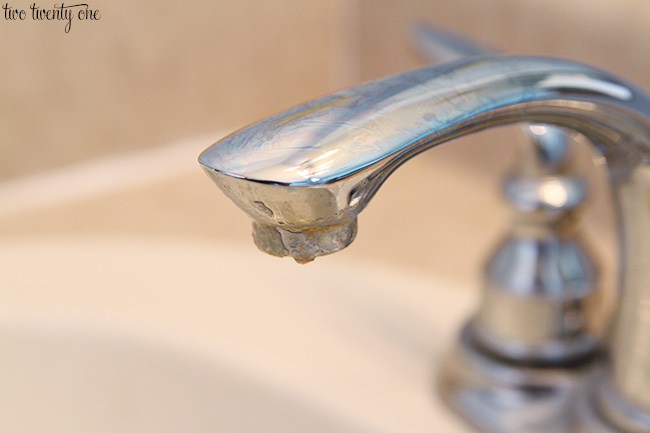 Then I grab a Magic Eraser (generic is fine) and rub off the build up. You could probably get by with a rag. I just like my Magic Erasers.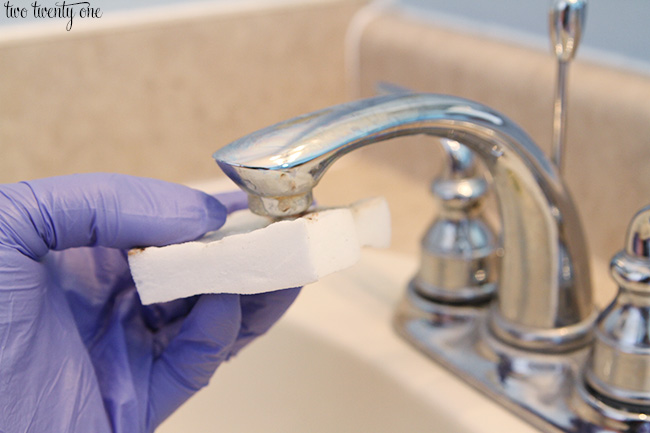 And here's how your faucet should look afterward.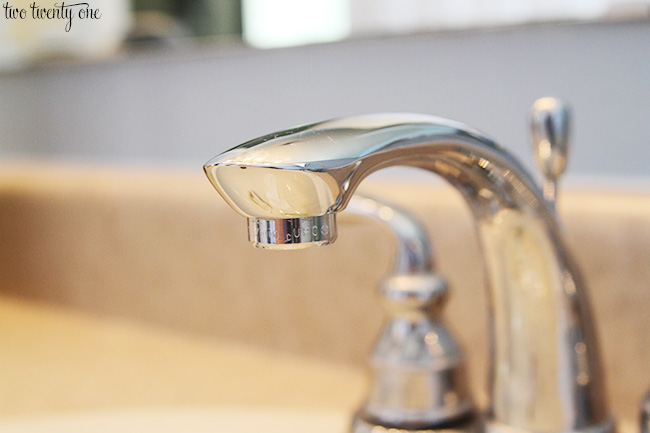 As a precaution, read the CLR bottle and make sure it's compatible with your faucet material AND spot test the CLR on your faucet before beginning to make sure it won't take the finish off of your faucet.