Master Bedroom Paint Mock Ups
I've said it before, I'm terrible when it comes to decision making.
When it came to picking out the right wall color for our master bedroom I felt like I needed to take it to the next level. So I asked my awesome friend, Erin, to help me out and "paint" my bedroom in Photoshop.
As a reminder, here's what the bedroom looks like now.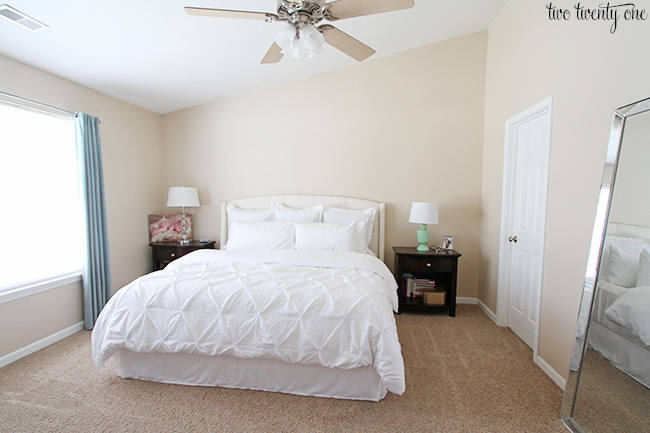 And here are the paint swatches I painted on the wall.
Sea Salt SW 6204
Comfort Gray SW 6205
Agreeable Gray SW 7029
Let's start with agreeable gray.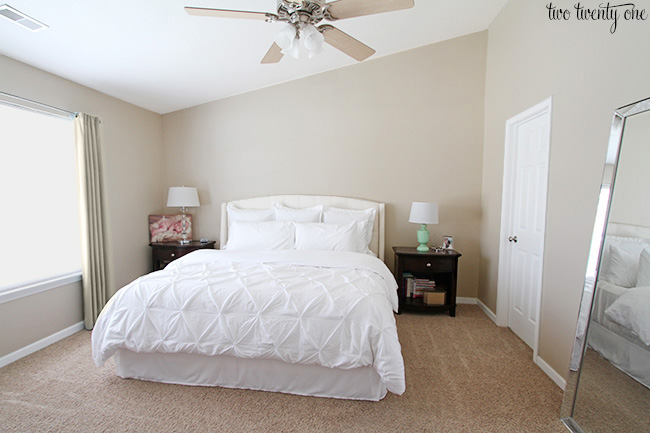 I'm not digging it. Too bland. Too much beige. Hard pass.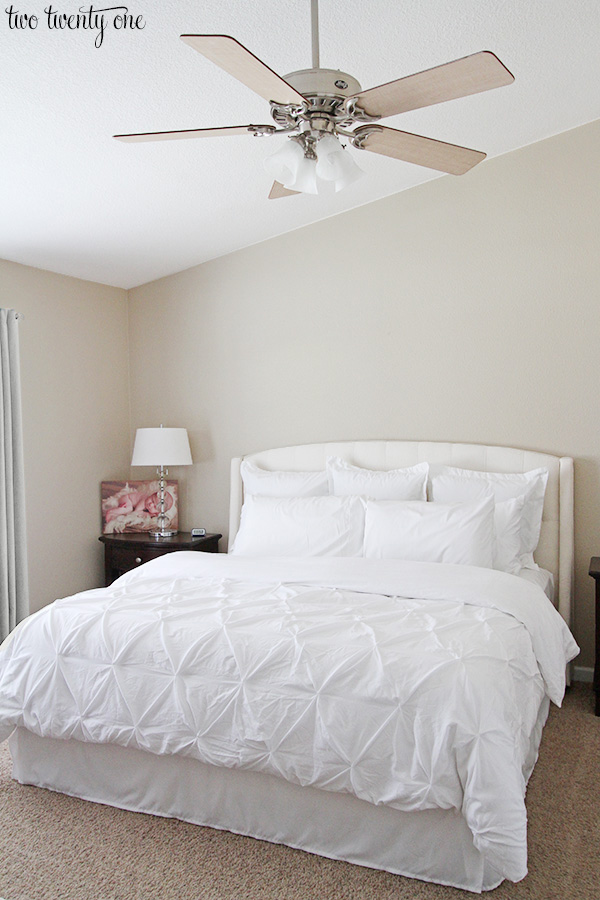 Here's Sea Salt.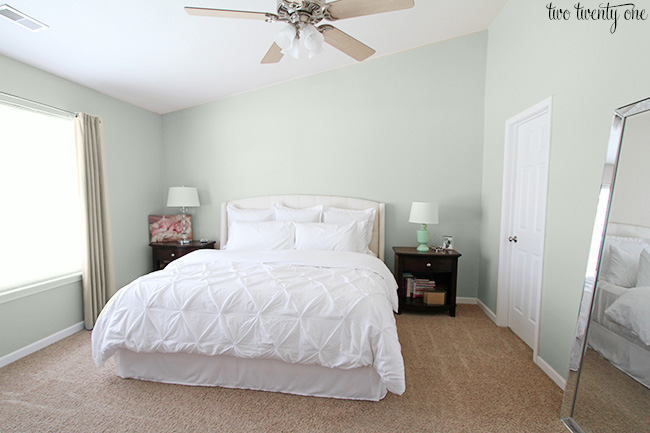 I like how bright and airy it feels. I also think it looks good with the headboard, bedding, and our carpet.
If I do go with Sea Salt, I feel like I'm going to have to add some more life to the space with accessories and/or punchier curtains.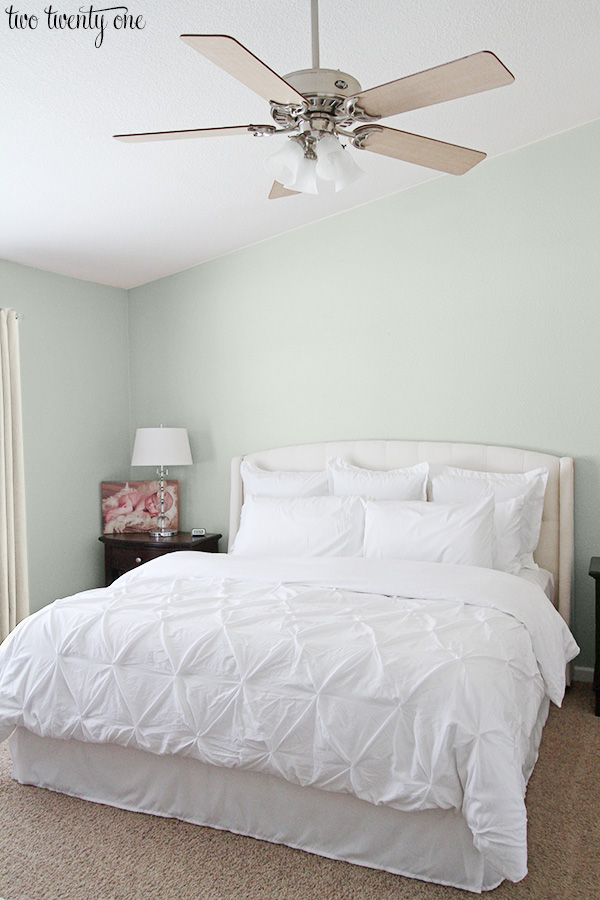 And lastly we have Comfort Gray. It's one shade darker than Sea Salt.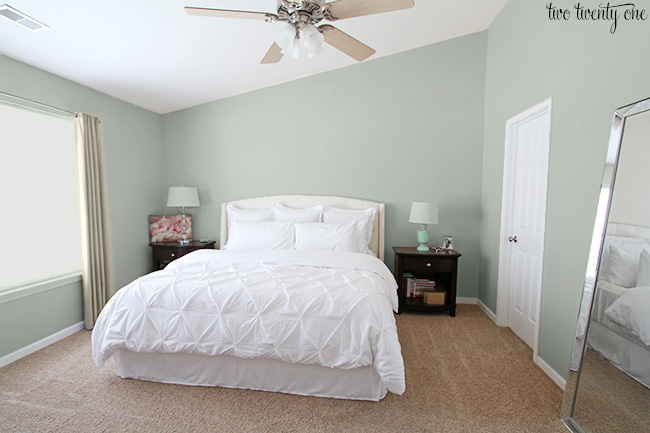 I'm kind of torn between Sea Salt and Comfort Gray.
Comfort Gray is obviously darker, but I feel like that it still keeps the room bright enough.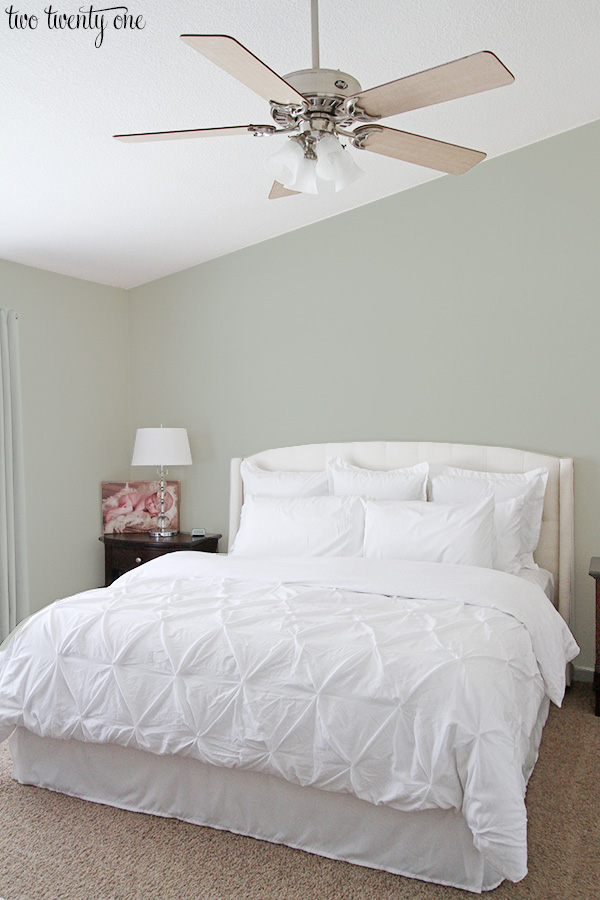 So, which one do you like the best? Cast your vote below!