Yesterday, I introduced the upcoming Two Twenty One Car Series. Today I'm sharing more information on why Brad and I collectively own 6 vehicles and our families' histories with cars.
Let's jump into our fleet of vehicles, shall we?
Brad's vehicles: 2004 Chevy Trailblazer, 1993 Pontiac Firebird, 1983 Honda Interceptor (motorcycle). My vehicles: 2007 Ford Edge, 2000 Pontiac Grand Am, 1967 Buick Special. 4 out of the 6 vehicles are currently at our house. Brad's Firebird is at his parents', and my Buick is at my dad's. Since Brad has a long commute and gas is $300 a gallon, Brad uses the Grand Am, my high school/college car, to get to and from work on most days. The Edge is my daily driver, and the Trailblazer is mostly for trips to our parents' places and weekend driving. Brad takes the Interceptor out for short rides on evenings and the weekend. We'd really like to get rid of the Grand Am and Trailblazer this fall and get a new car because Brad is tired of constantly working on and pouring money into those cars (both have over 150K miles).
When I was growing up my dad always said his kids' first cars would be classic 1960s cars. Why? Well, I don't really know why, but I'm pretty sure it stems from his teenage years/early twenties occurring in the 60s. Well, that and he has a 1967 Oldsmobile 442. It's pretty bad ass. He let me drive it. Once.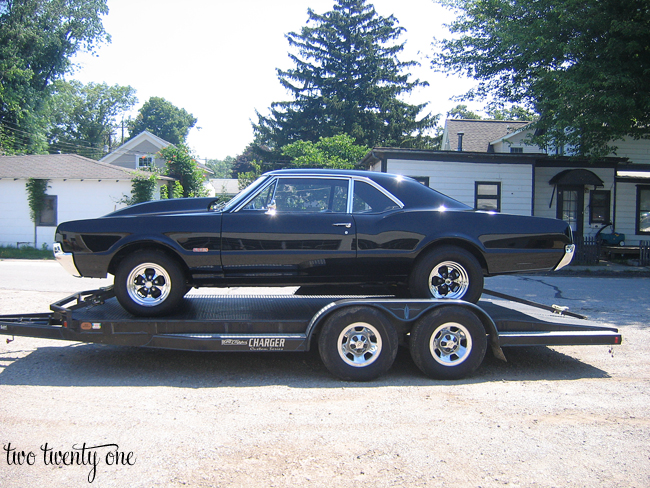 When my brother, Ryan, turned 16, my dad bought him a 1965 Oldsmobile 442 because Ryan wanted to have the same car as my dad. Ryan has spent the last 4-5 years restoring it.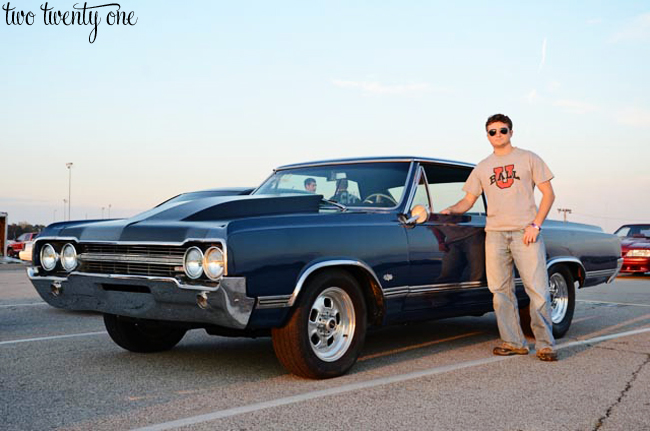 When it was time for me to get a car, I had my eyes set on a 1969 Chevelle. But my dad insisted I didn't want a Chevelle because "everyone has a Chevelle". I disagree with that statement to this day, but whatever. So I ended up with a 1967 Buick Special– chosen by my dad. My dad gave it a new gold paint job (the original color), updated some things under the hood, and put on new rims and tires. I had a custom stereo system installed. Priorities.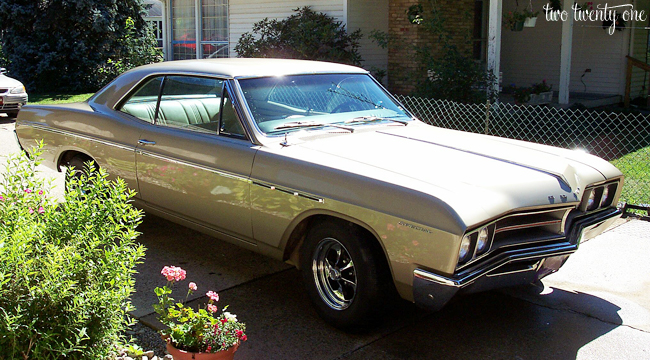 My younger half-sister's first car was a 1980s El Camino but she sold it a few years ago.
Back in the day, Brad helped his dad restore their 1977 CJ5. They also worked together to restore Brad's Interceptor.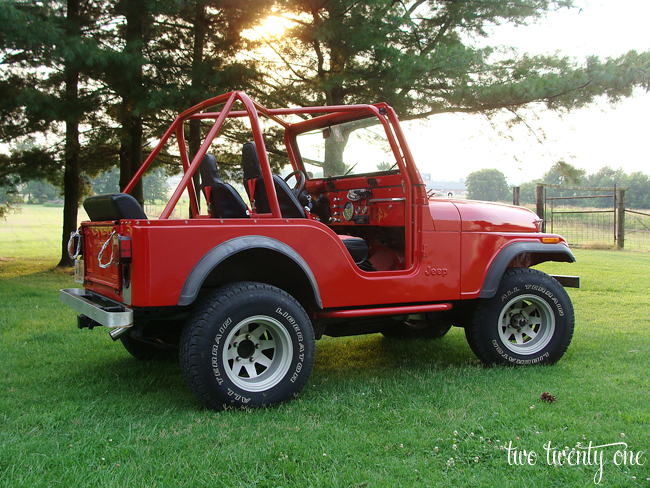 Brad's dad just finished restoring his 1983 dune buggy. Now he's moved on to restoring a 1970 Camaro SS.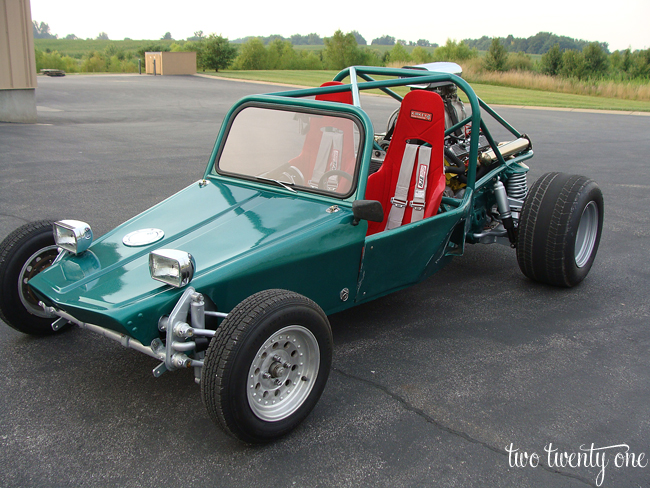 There you have it, the details of our vehicles and an abridged history of our families' cars. Needless to say, Brad's and my love of cars is in our DNA.
Are you from a car family?
What was your first car?
Do you also have a fleet of vehicles?
CAR SERIES
[catablog_gallery id="4114″ catablog template="gallery"]