Free Activities and Entertainment
First, I'd like to thank you for physically distancing yourself from others and self-isolating as much as possible. You're doing the right thing for your family, neighbors, and fellow human beings. You're appreciated.
I've compiled a list of free activities and entertainment for the whole family. I'll update this list as much as possible so please bookmark this page check back regularly. If you have anything to add, leave a link in the comments section, and I'll add it. Thank you!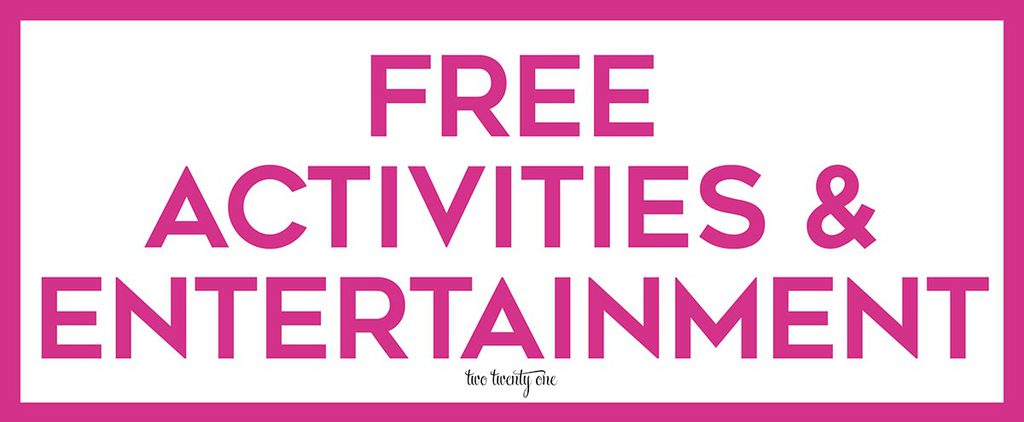 For Kids
This is a great spreadsheet with daily livestreams. From museums to karate to circle time.
The Children's Museum of Indianapolis Museum at Home
Cincinnati Zoo Home Safari Facebook Lives … daily @ 3:00PM ET Watch all Cincy Zoo videos here.
Museum Views … virtually tour museums with Google
Indy with Kids … virtual playdates with great guests
The Organized Kids … how-to organization videos for kids
Children's Art
Lunch Doodles with Mo Willems … March 16-20 and 23-27 @ 1PM ET
Book Reading
Save with Stories … Amy McAdams and Jennifer Garner read children's books
Josh Gad, voice of Olaf, reads books on Twitter
James Dean, author of Pete the Cat, storytime … March 17 @ 12PM ET
Music
Dropkick Murphys … website and social channels … March 17 @ 7PM ET
Ben Gibbard of Death Cab for Cutie … daily @ 7PM ET
Performing Arts
Opera
Metropolitan Opera … free opera streams
Broadway Shows
Watch 15 Broadway shows for free.
Comedy
Cooking
Antoni from Queer Eye
Mind & Body for Adults
Peloton —  yoga, meditation, strength, cycling, running and more … access to their app for the next 90 days — set in a reminder in your phone to cancel
CorePower Yoga … free online videos
Barre3 … free online classes for 15 days — set a remind in your phone to cancel
Planet Fitness … daily live-streamed classes … 7PM ET
CARROT Fit … snarky 7 minute workouts … free app download
Ways to Support Two Twenty One
People have asked how they can help Two Twenty One, which makes up a decent chunk of our household income. And when you support 221, you also support the two part-time assistants I employ– a college student and a mom of two young children.
One way is to purchase through my affiliate links. I earn a small percentage of whatever you buy. If you're purchasing from any of the following retailers, just click on the name of the retailer, purchase through that window, and I'll earn the affiliate commission. Thank you so much for all your support. I truly appreciate it.
Other ways to support Two Twenty One are to:
• visit the blog and stay a while– read a few blog posts.
• pin images to Pinterest.
• share my blog posts on Facebook and Twitter.
• follow me on Instagram, Facebook, Pinterest, and Twitter.
• share my blog and social media accounts with friends and family.
• sign up for my email newsletter.
• visit my other blog, How to Nest for Less, and do all of the things I listed above.