Vacationing is great, but sometimes it isn't in a family's budget or there are scheduling conflicts.  Which is why many people, including myself, have become fans of staycationing.  There are plenty of fun things to do in your city or town.  Places and things to do you probably didn't even know existed.  Staycationing is a great way to discover activities in your area and make memories with your loved one(s).
Brad and I have discovered some great parks in Indianapolis while staycationing.  Two of our favorites are Holliday Park…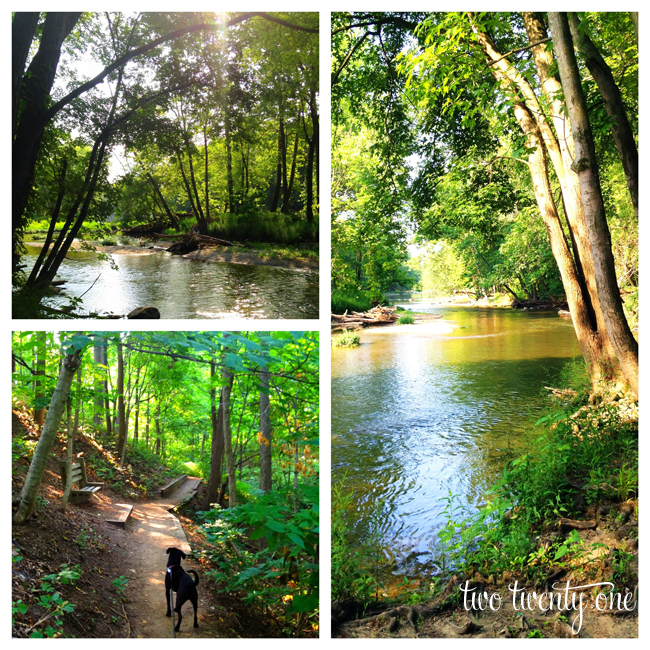 and the 100 Acres: The Virginia B. Fairbanks Art & Nature Park at the Indianapolis Museum of Art.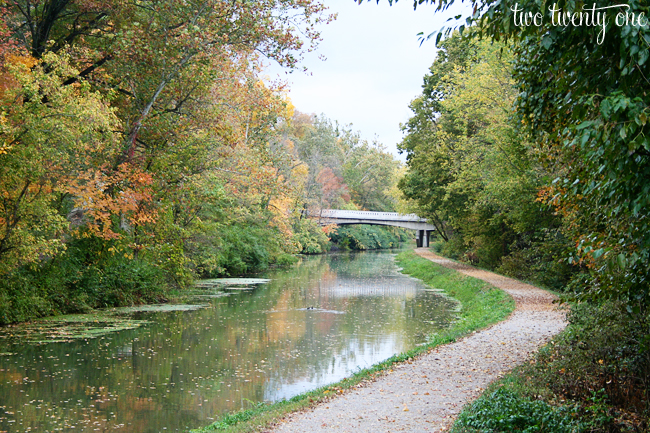 Both of those parks are free, and we've created great memories there.  Like Jack, who loathes water, actually waded into the White River to fetch sticks.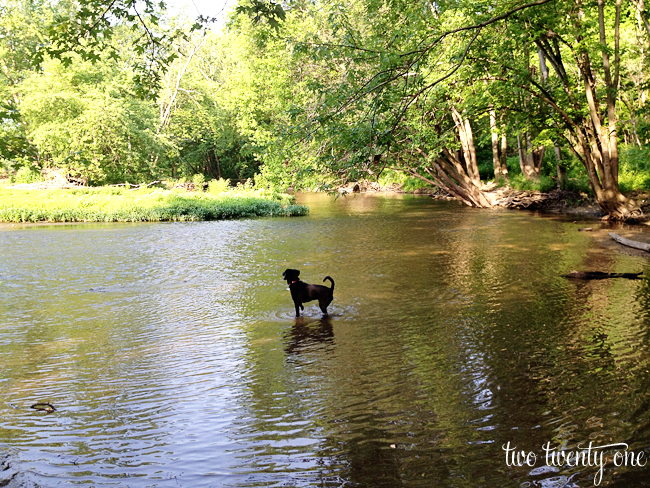 Staycationing is also a great way to knock out some home improvement projects.  Brad and I were both off work this past Monday and Tuesday for our anniversary.  Brad worked on his motorcycle, and we spent time sprucing up our landscaping, grilling out, and relaxing.
Want some creative staycation ideas, recipes, and tips?  Check out the Homes.com and ForRent.com Ultimate Summer Staycation Guide.  It's chock full of fun things to do with your family.
And to help you get started with your staycation planning, Homes.com is giving you a chance to win a $100 Target gift card.  Woot!  One reader will be able to spend this bad boy on anything at Target– from new swimsuits to ice cream.
Please use the Rafflecopter widget to enter this giveaway.