One question we've been asked by some friends since announcing our nugget news is if we plan to move into a bigger house.  While we'd love to upgrade to a larger home and more outdoor space, it wouldn't be financially smart for us to make that leap right now.  And we're okay with that for the time being.
We like our current home, but when we bought it we knew it was going to be our 'starter home'– we'd live here for 5-8 years and move on to a bigger house with more land.  When we were house hunting in the spring of 2009 we knew we wanted a newer home that wouldn't require much fixing up.  Both Brad and I were working demanding full-time jobs, and Brad was in graduate school part/full time (depending on the semester).  Needless to say, we didn't have the extra time or money to put toward a fixer-upper.  Our house had 9 out of the 11 things we wanted, we bought it at a great price, and we also received the first time home buyer tax credit.
When the time does come for us to sell this house I hope that we won't have issues getting it to move.  We've done various improvements to the house that will add value and hopefully appeal to buyers.
One area I know home owners will typically see a return on investment is the kitchen.  Personally, I pay a lot of attention to kitchens.  One thing I loved about our kitchen when we first looked at the house was the size and layout of it.  This past fall we were able to update the kitchen cabinets, and I like to think it's made a huge difference.  We still plan to update the lighting, countertops, sink, and add a backsplash.  We don't intend to update the appliances to stainless steel.  Our black appliances are only 4 years old, and I often joke that we don't live in a stainless steel and granite countertop house.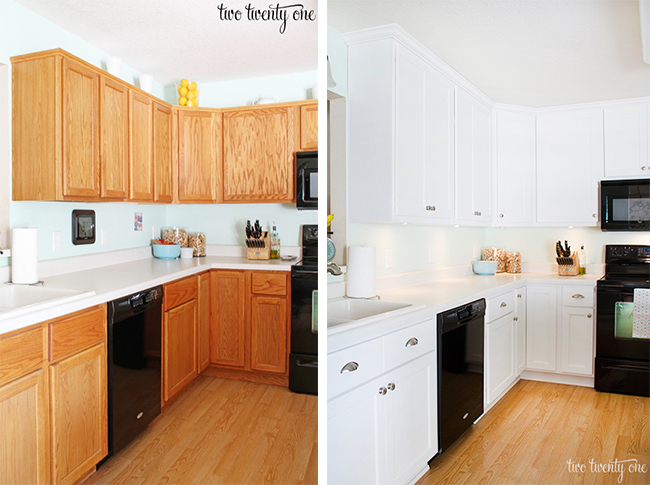 Not gonna lie, the kitchen updates are making it easier to stay here instead of wanting to move right away.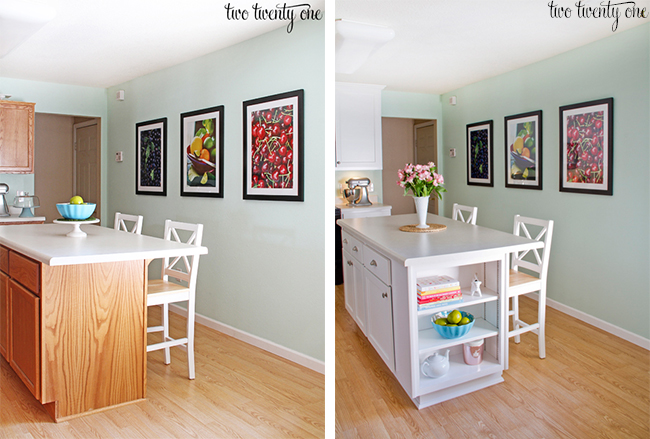 Since our house was only 7 years when we bought it we didn't necessarily need to rip out stuff and replace it with better or more eye-appealing things.  So we did other things to make the home ours and ultimately add value to the house.  Like I said in this post, when we bought the house every single room was painted beige.  So I got busy painting.  And you know what's weird about paint?  It's so easy to change but house hunters pay SO MUCH attention to it.  Have you ever watched an episode of House Hunters?  It drives me absolutely crazy when the potential buyers say things like "I don't really care for this color" or "I HATE the color of this room".  Uhhh, painting a room costs less than $50 and takes a few hours.
While we've chosen colors we like, I'd like to think they would appeal to potential buyers in the future.  We intend to get rid of the beige in the great room and our bedroom this spring.  We'll also paint Brad's beige man cave as it will become the nugget's nursery.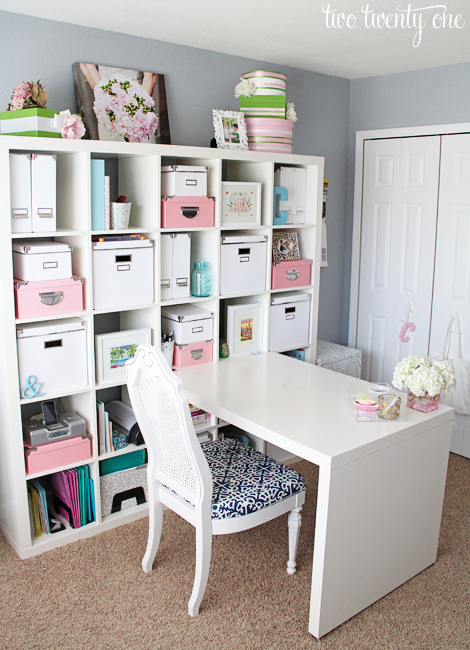 home office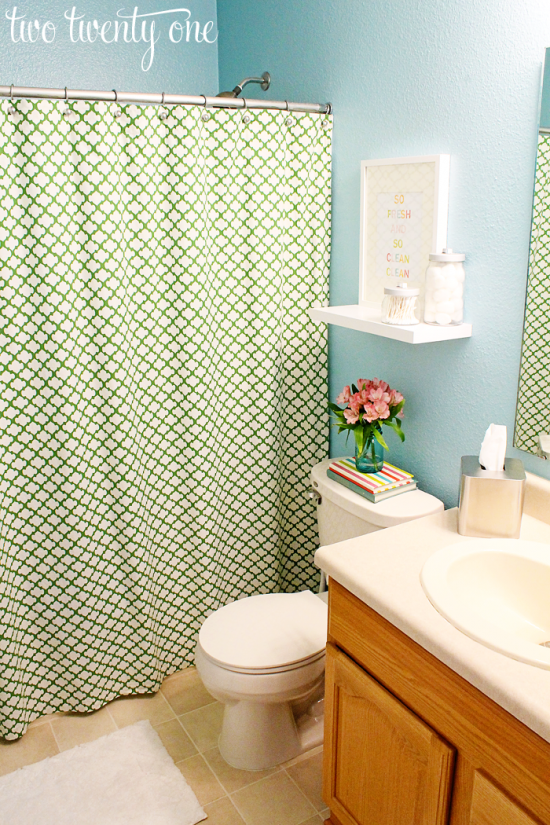 guest bathroom
We've also replaced almost the entire heat pump system in the house, which was rather costly.  But the compressor and coil decided to short out and stop working our first winter in the house.  I blame it on the previous owners using terrible air filters.  The cheapo blue mesh ones are basically the devil, and shouldn't be used.  Remember that.  It pays to spend a little extra money to get the higher quality filters.  We also replaced the water softener over a year ago.  The water around here is crazy hard, so a softener is not just a luxury.  And about a month ago we replaced the garage door opener.  These three repairs ranged in price from $200-$4,000 but were things that needed to be done.
I know this is going to sound kind of stalkerish but when a house goes up for sale in our neighborhood I go online and check out the selling price.  I also compare the house (square footage, number of bedrooms and baths, etc.) to our house.  Just to see how the market is doing in our area.  Anyone else guilty of this?  Another tool I like to use is Home.com's home value page.
So, do you plan on staying in your current home for a while or selling?
What have you done to your place to make it your own while adding value to it?
Stalk away!