Last week some other Indy bloggers and I were invited to a private preview of the new Container Store, which is now open on Indy's Northeast side.
This was my very first time in a Container Store, and holy smokes, guys, it's like an organized person's paradise! I could easily spend days hours in there.


Here are some of the amazing things they have:
• over 80 gift wraps
• over 65 bulletin boards
• over 700 office products
• over 540 kitchen organization products
• over 140 different hanger styles and colors

They have things that I didn't even know existed!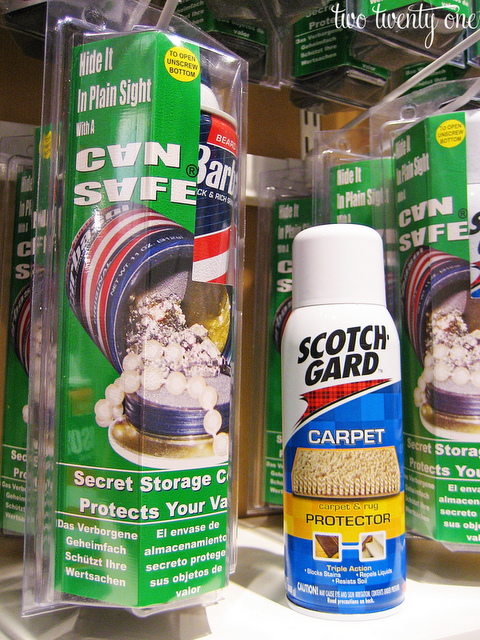 How cool is that?! No thief will ever guess that your fancy jewelry is in the Barbasol or Scotch Gard.
The Container Store has over 120 food storage containers, including my favorite– pretty glass canisters.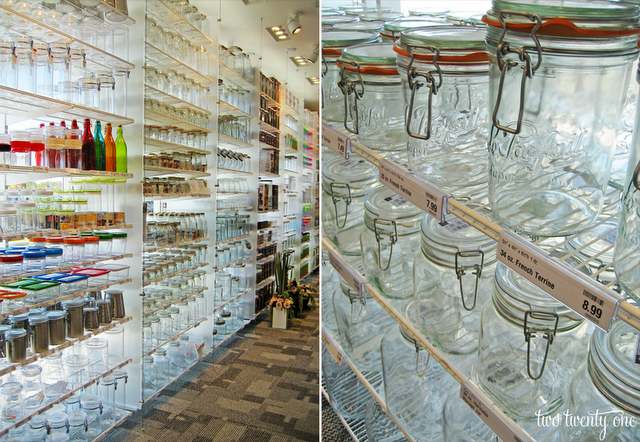 Fun storage containers– perfect for a kiddo's room.
Colorful hangers– a great way to organize your color coordinated closet.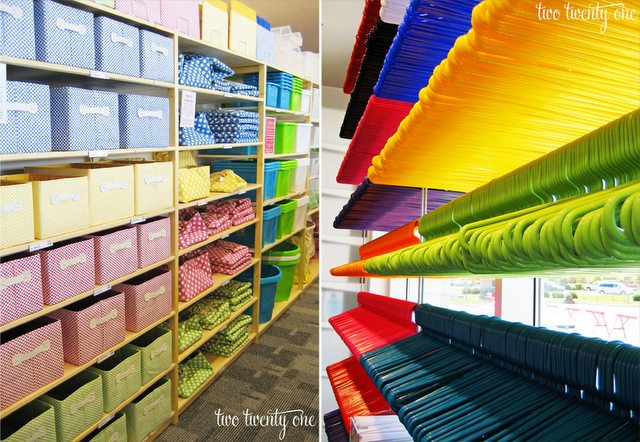 Need a trash can? I think they have more than enough for you to choose from.
Check out the vibrant wrapping paper!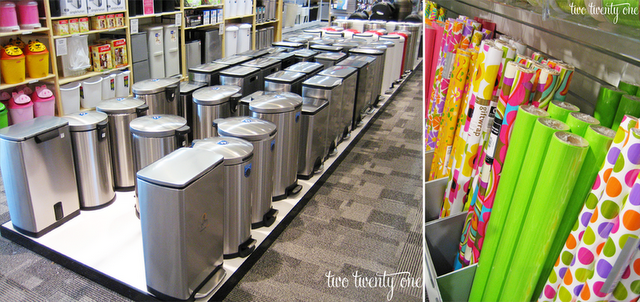 Oh my, I can't wait to go back! A huge thank you to The Container Store and Alexandra for inviting me to their private preview and the awesome goodies they sent home with me. (More on those later!) 
  Have you been to The Container Store? What's your favorite thing that you've purchased?