I decided what my New Year's resolution is going to be this year– simplifying and organizing. Why? Because we have this new roommate and even though he's small, his stuff takes up a lot of precious real estate in our house. That and we've accumulated way too much stuff over the years.
Brad and I have discussed upgrading to a larger house to accommodate for our growing family, but we'd like to tackle Brad's student loan debt (undergrad and grad school– yay!) before we take on a bigger mortgage payment. Plus, I know people who live in smaller houses and apartments than our 1,660 square foot house, and they make it work. So why can't we? I was also inspired by the show Tiny House Nation on the FYI Network. People are living in 150-500 square foot houses. And while I'd never go that far, it's definitely inspiring.
Want to know my plan?
Step One: Purge
Ever feel like you're just moving your stuff around your house? I feel like I'm constantly moving stuff, and quite frankly, I'm tired of the shuffle. Why are we holding on to certain things? If they serve no purpose and aren't sentimental why should we have them in our house? It's just taking up space. So that's exactly what I'm asking myself when I come across an item. Does it serve a purpose? Is it sentimental?
I'm already starting to go through our Christmas bins and donate decorations I haven't used in recent years. There are other areas of our house that we need to go through and purge– kitchen, master closet, home office, coat closet. Do I really need three 13×9 baking pans? Probably not. Am I going to wear my professional clothes that haven't been worn in over 4 years ever again? Negative.
Step Two: Organize
Once we're done purging, we need to work on organizing our spaces to make them more functional. This includes my home office closet, our laundry room, our master closet.
Ultimately, I'd like all the closets in our house to be as organized as Owen's nursery closet.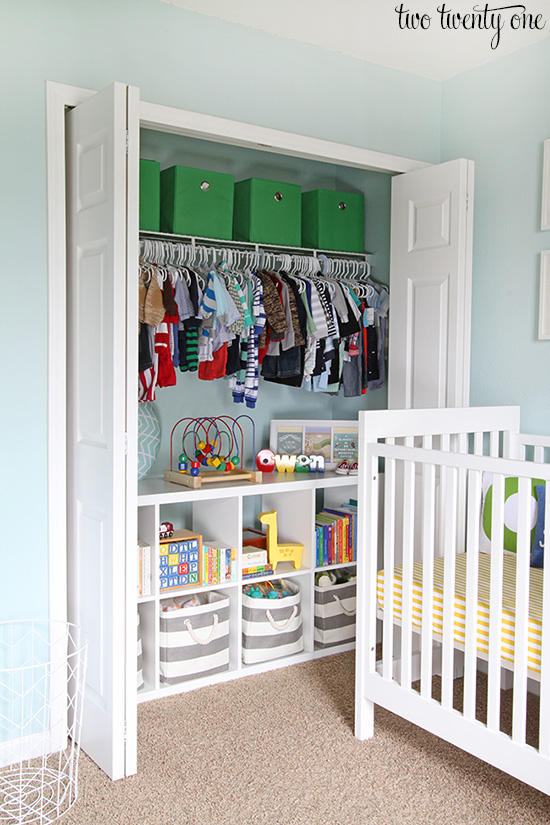 Step Three: Utilize and invest in functional furniture
Another thing we've already started doing is using furniture for storage.
We use the big basket on our entryway table to store shoes we often wear, while the rest of our shoes are stored in our coat closet, which also needs to be organized.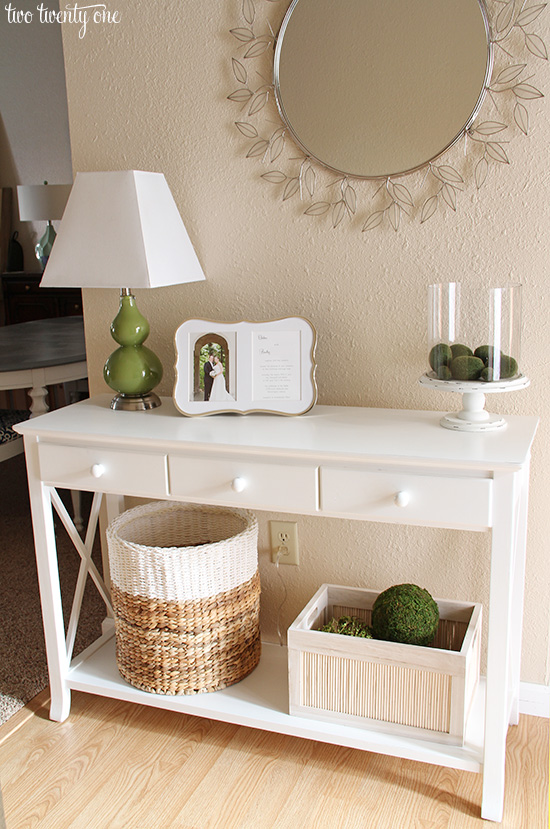 Earlier this year during our second Ikea pilgrimage, we purchased this Hemnes sofa table. I love how functional it is. We plan to use it to store books, some of Owen's toys, and other items we'll use on a regular basis. I'll share photos of it in use once I organize everything.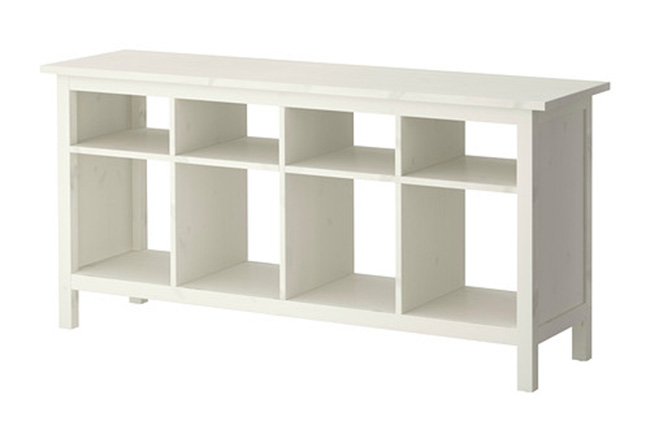 I'd also like to get a 4×4 Kallax shelving unit from Ikea to organize all of the stuff in my home office closet. Kind of like what I did in Owen's nursery closet.
Looks like we'll have to plan another Ikea pilgrimage.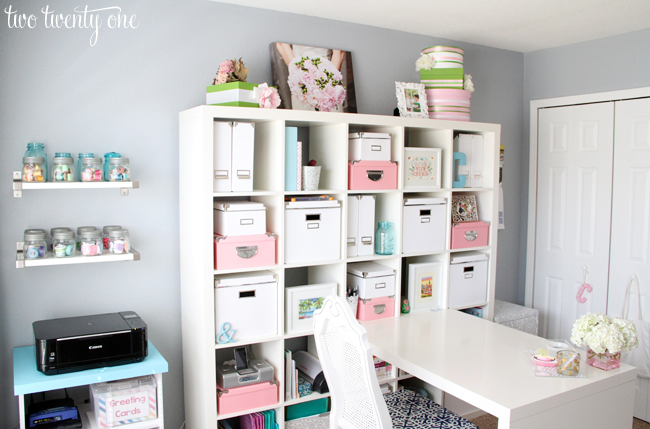 Step Four: Add storage
We need to make better use of the vertical space in our house, something Tiny House Nation people do well. So my plan is to add more shelving in our laundry room for cleaning supplies. We also would like to add more shelving in our master closet so we can better organize our clothes and accessories. Because right now, all we have is wire shelving going around the closet. I added baskets on top of the shelves a couple years ago, but there's still unused space.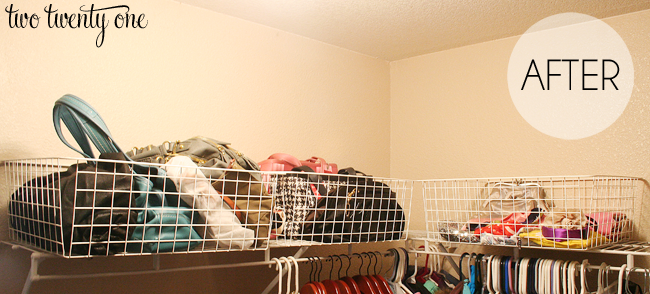 As you can see, I have a lot of projects in mind. I'm kind of excited to get started on them after the New Year so we can make our home more functional for us.
Tune into Tiny House Nation starting December 22, every Mondays at 9pm ET/10pm PT on the FYI network!