I've always wanted to make a red velvet cake or cupcakes from scratch.  It's something that's definitely on my baking
must-make list… that I keep in my head along with things like Baked Alaska and salted caramel cheesecake.  And now I can check red velvet off the list.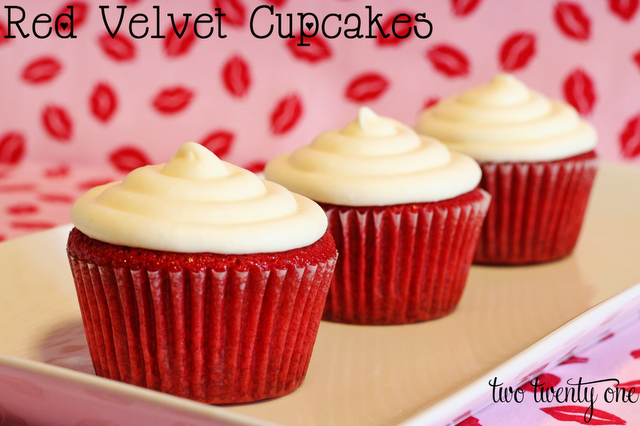 Clearly I'm going for a Valentine's Day theme in the photo, but I made these red beauties for Brad and his youngest brother's joint graduation party this weekend.  Last month Brad graduated with his Masters degree and his brother, Chris, graduated with his Bachelors degree.  Yep, I'm married to big bad MPA now.  Know of someone looking for a town manager or government consultant?  Yes?  Great!  Email me.
Everyone at the party said the cupcakes were delicious.  But who's going to tell you to your face that your cupcakes taste like crap?  Nonetheless, they were all gone by the end of the night.
I found the recipe at Annie's Eats.  Annie just so happens to live in the same city as me.  Small blogging world it is.  You should definitely check out her awesome blog.
Here's the ingredients for the cupcakes.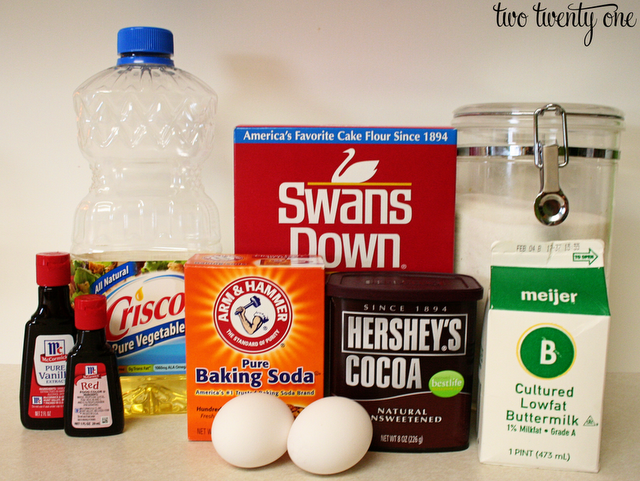 The vinegar is not pictured because I buy those massive bottles of vinegar, and it just wouldn't fit in the photo.
You can never have enough vinegar in your house.  Remember that.

And here's what you'll need for the cream cheese frosting.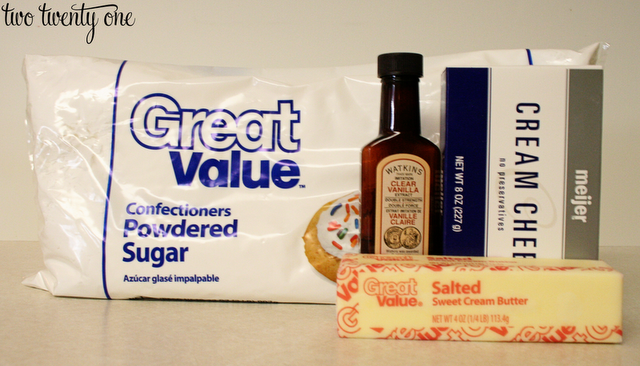 I did have some issues with the cream cheese frosting being too runny.  I don't know if it was because I beat the cream cheese and butter too long, or if I should have added more butter than the recipe called for.  Or if I should have stuck to the recipe and used unsalted butter instead of salted.  Undeniably, I need to work on my cream cheese frosting making skill.  Who wants to be my quality control specialist?
So, have you ever made a red velvet cake or cupcakes from scratch?
Do you have a baking must-make list?  
What's on it?