Please keep those who were injured and the families of those who were killed at the Indiana State Fair last night in your thoughts and prayers.
A terrible storm moved through central Indiana last night around 8:45.  Brad and I went outside when it started to roll over our house.  I grabbed my camera because the clouds were so dark and ominous.  The wind was very strong, and the temperature dropped considerably.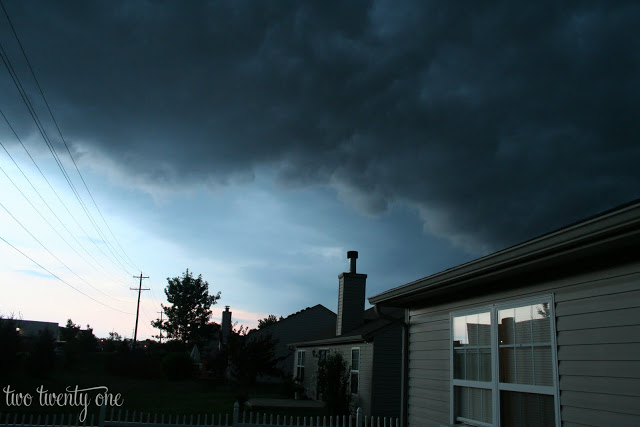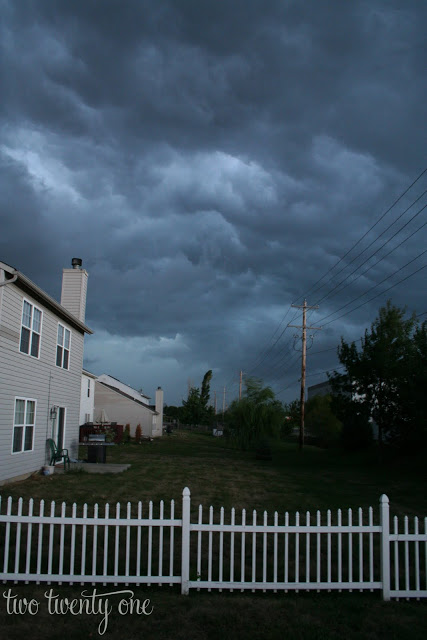 I remember thinking of the concert goers when we were outside because I knew the Sugarland concert was going on.  We live west of the fairgrounds, so the storm was heading toward the State Fair.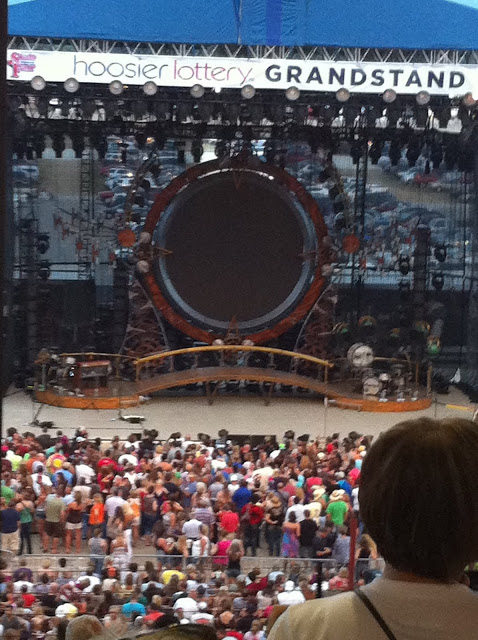 a friend of mine who attended the concert posted this photo on facebook of the stage before it collapsed

While today is difficult for all those involved and for the people of Indiana, I'm proud to be a Hoosier.  After the rigging fell onto the crowd, people rushed to help those who were trapped and worked together to lift the rigging.  That's what we do here– we help one another in times of need.