I love a good challenge, which is why I'm participating in the winter Pinterest Challenge hosted by Erin, Katie, Sherry, and Cassie.
For this challenge, I created a button monogram. (Check out my other projects, both Pinterest-inspired and not, here. And speaking of Pinterest, you can follow me, here.)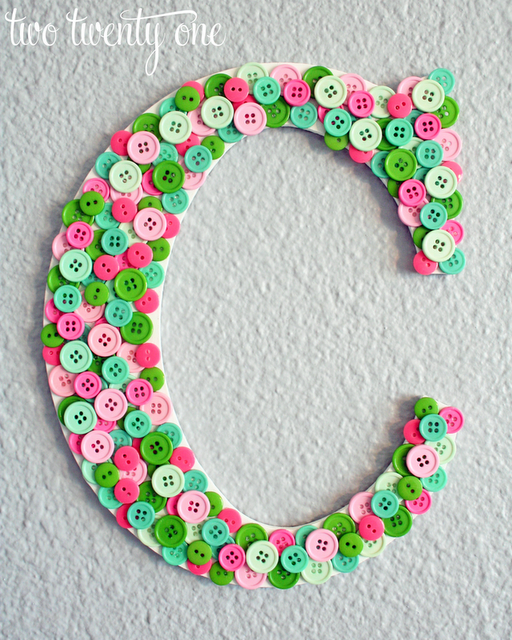 I was "pinspired" by a button monogram that caught my attention a while ago. I loved it! I mean, who wouldn't love a button covered monogram? The original is by Jen Jockisch.
I grabbed a wooden letter from the Hob Lob and painted it white.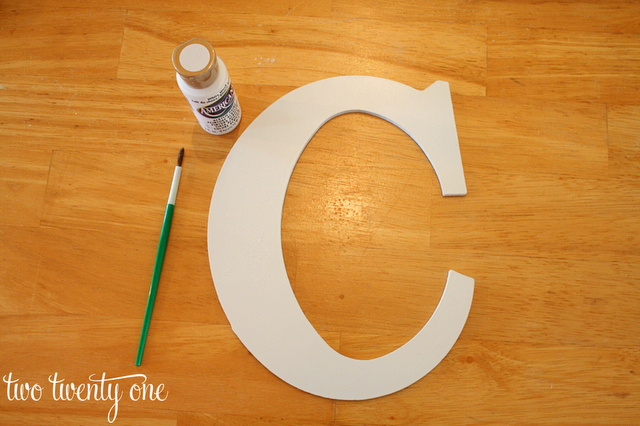 I rounded up my
unhealthy/borderline hoarder
 button collection and chose some corresponding colors. I went with shades of pink and green, and turquoise because

I'm a 13 year old girl

 they're my favorite colors. Hello, I talked my husband into a pink and green wedding. (I promise I'll stop talking about my wedding when I have an offspring.)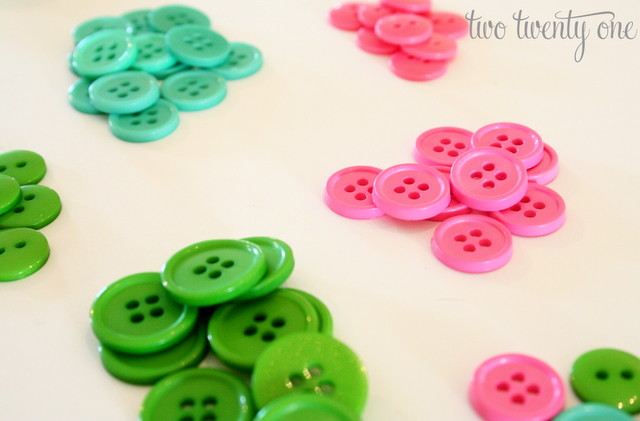 Then I started the mindless task of hot gluing the buttons onto the letter. Listen-watching Jersey Shore and The Real Housewives of Atlanta got me through it.


Things got a little hairy when I ran out of light pink and light green buttons. So I had to run out and get more buttons. But it was cool because Chick-fil-A is very close to JoAnn Fabric so I was able to get some lunch too.
I like how it turned out. I think it'll look pretty good next to my Justin Bieber poster on the gallery wall that I'm planning for my home office.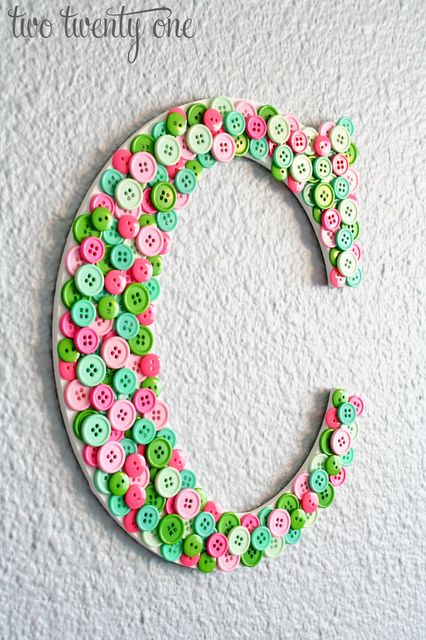 Are you participating in the Pinterest Challenge? What'd ya make?
What do you think of my button-tastic creation?