Our little man is 4 years old today.  
Brad and I got Jack on March 22, 2008 from a pet rescue adoption event.  I didn't really want a male dog because I had never had a male dog before, but Brad talked me into it.  And boy am I glad that he talked me into taking little "Bart" home with us.  Yes, he was the puppy formerly known as "Bart".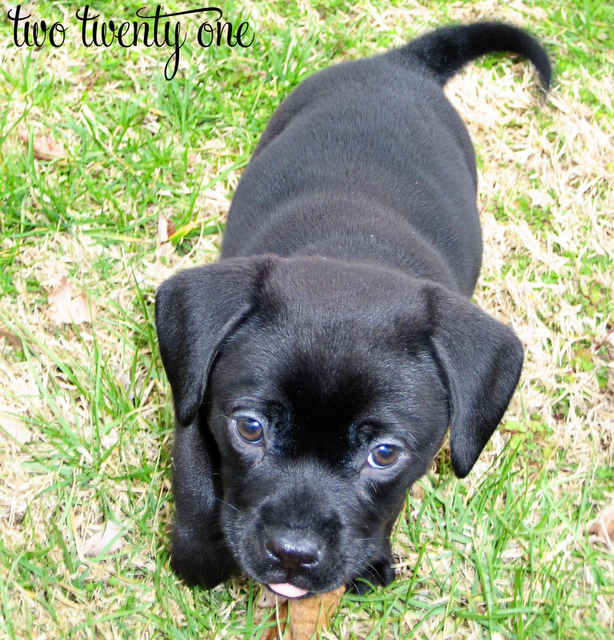 Wasn't he the cutest puppy in the whole wide world?
I've seen some people write character descriptions of their child on a photo of said child.  Who says you can't do it with a photo of your beloved pet?  I mean, he's like our child, only we can lock him up in a cage when we leave the house– something you cannot do with a child.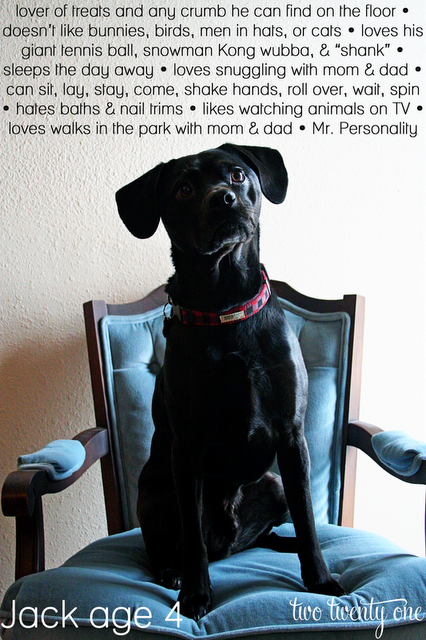 You want to see more puppy pictures, don't you?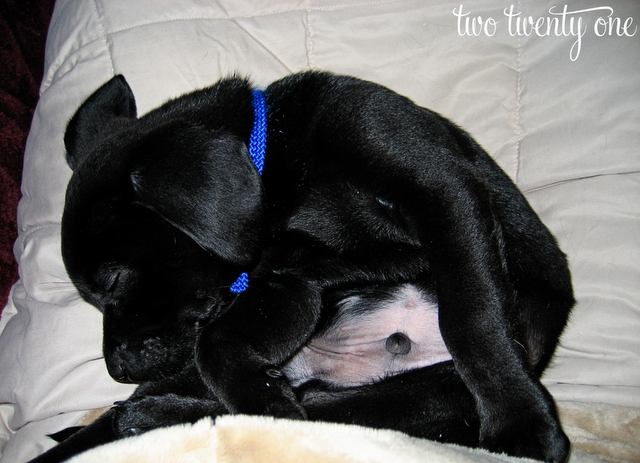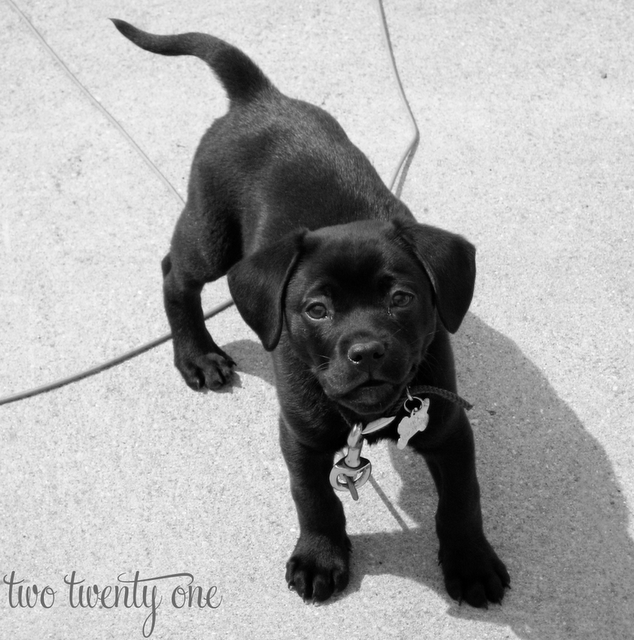 We love this little guy to pieces.  I couldn't imagine not having him in our lives.
One of the most enduring friendships in history — dogs and their people, people and their dogs. 

Terry Kay